What do you do at Seven Letter?
I develop and implement communications and government relations strategies across a pretty broad range of clients. I've worked with industry associations, on issue-based campaigns, with labor groups, sports leagues and nonprofits. I also helped build out our podcast studio and manage the production of podcasts.
You normally work and live in the DC area?
Yep! I live in a neighborhood in DC called Petworth and worked out of our DC office before the pandemic hit. We started working from home in early to mid-March. I was still in Petworth at the time.
How did you end up in Salmon, Idaho?
One of my good friends from college works for the National Forest Foundation here. They mentioned they had room for me, and it seemed like a hard thing to pass up. There's so much to do in the outdoors here, so it seemed like a good option when so many other activities have been shut down.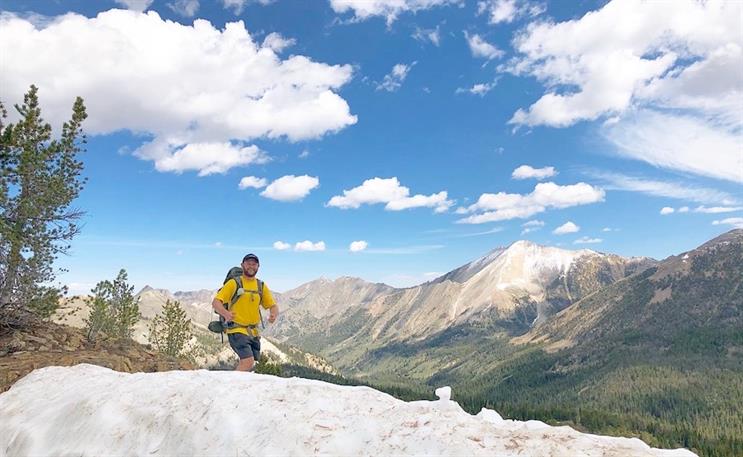 Where exactly is Salmon?
It's about two and a half hours south of Missoula, Montana, and about two and a half hours north of Sun Valley, Idaho. The Lewis and Clark Expedition crossed the continental divide at Lemhi Pass, which is about 30 miles southeast of Salmon.
How big is it?
It's about 3,100 people, so fairly small. It's a comparable size to the town where I grew up in Upstate New York. But you can drive for about 60 miles in any direction without hitting a town with more than 100 residents.
Is it odd going from the center of the political universe to the middle of nowhere?
It's definitely a change of pace. But because I grew up in a pretty rural area, I think it's been an easier adjustment for me than it would have been for others. Plus, this is such a gorgeous area with so much to do. I think it's healthy to get out of DC once in a while if you're able to.
Is it hard matching your schedule because of the time difference?
That has been the biggest change to my routine. I'm on Mountain Time, so I typically wake up around 4:30 a.m. to 5 a.m. these days. It's been an adjustment. One of the perks is that my day can sometimes wind down a bit earlier, which gives me more time in the afternoon to go trail running, biking, hiking and fishing. The sun sets around 9:30 p.m. here, so there's usually a lot of daylight left.
Have you had any encounters with woodland creatures?
A rattlesnake. The second day I was here, I went for a run and a baby rattlesnake popped out in front of me. Luckily, my reflexes reacted before my brain recognized what I was seeing and hearing and I managed to move out of the way. The nice thing is that they let you know before they bite.
What are the other challenging parts of working there?
Really just the schedule. Remote work has been going well. I do miss our office snacks. We had a fridge stocked with LaCroix that I miss dearly. In terms of DC treats, I miss Italian Gourmet Deli, a great sub shop next to our office. Also, The Looking Glass, a great bar in Petworth.
What are people like in Salmon?
I've met a few folks who work at the local hospital, one who owns the local craft shop, some other people doing environmental work and some who work at the local bakery. I haven't met anyone doing anything similar to what I do. That's been sort of refreshing, honestly.
[It's] just a change of pace. It's easy to get caught up in spending a lot of time with friends working in the same fields or working on similar issues, particularly in DC.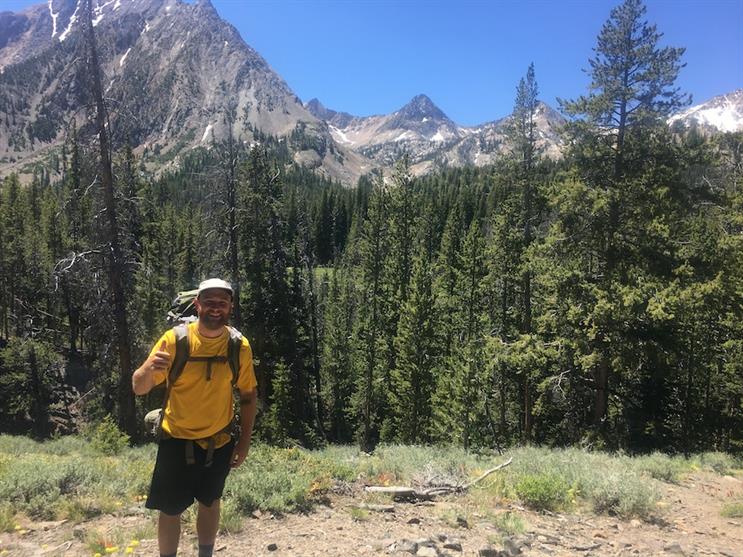 Are there any other benefits to being in Salmon?
I think this part of Idaho can be overlooked in favor of places like Sun Valley. This is a great area for fishing, mountain biking and rafting. It's also adjacent to the largest designated wilderness area in the lower 48 states, the Frank Church River of No Return Wilderness. And it's near the birthplace of Sacajawea. The Sacajawea Interpretive, Cultural & Educational Center is on the edge of town.
Any chance you might stay there?
No, I don't think so. My friends and life are in DC, and I do enjoy being in the center of the political world. This has been a nice break, but I love the city. I think DC can get a bad reputation, and that's understandable. But it's a fun, diverse city with a lot of extraordinarily interesting, ambitious people who want to do good in the world.
Any idea when you might be going back?
Not 100% yet. I would imagine some time in August.