Global brand comms agency Manifest has entered into professional development services with the launch of the Incite platform.
The new venture, which officially launches on 1 August, will offer a programme of digital and live events designed to drive professional development across the creative sector and "inspire new and improved ways of working".
The Incite curriculum, which is open to communications professionals across the industry, is split into three pillars: imagination, implementation and insight, with subjects ranging from behavioural economics to anti-racist leadership.
It will be led by Incite managing director Jamie Klingler, the former head of publishing operations at Shortlist Media.
"We want it to be different from everything that is out there," Klingler told PRWeek. "We really want to empower people and bring younger talent up in the industry, getting them into professional development at a younger age."
Rather than CPD being a box-ticking requirement for career progression, Klinger said Incite focuses on inspiring talent.
"[It's more about] what's going to make you better at your job, what's going to make you do better pitches and [be] more appealing to a client, and how are you going to go in on Monday and change the way you do idea meetings.
"We want to provide solutions and tools so that comms professionals are changing the way they work with clients… to become embedded and part of the experience with the brand," she said, describing the programme as akin to that exciting school project that "made you want to get up early".
"Incite is an opportunity for all communications professionals to invest in not only their development, but [also] in the development of a more progressive, inspired and innovative industry. We can't stand and wait for a better industry to form under our feet, we have to incite it. We need to write a new script.
"Our range of contributors will surprise and maybe even shock some people, with entrepreneurs, activists, artists and data scientists as well as prominent communicators from around the world getting involved."
A 'fresh' approach to CPD
The aim of Incite is to provide the sort of left-field professional development that Manifest says is not being offered by professional bodies and other training providers.
Sessions will range from behavioural economics, artificial intelligence, design thinking, brand activism, accessibility and the pitching process to forging an anti-racist working culture.
Manifest said a primary objective of the programme is to promote diversity and inclusion across the creative industries by offering a "representative and incendiary" speakers list from all corners of culture and commerce.
Content and events will be free to all under-23-year-olds looking to break into the creative industries through its Incite Includes initiative. It will form partnerships with non-profit platforms and organisations to connect the industry with communities that are currently under-represented in the sector.
Manifest is the first agency to receive full Blueprint accreditation for placing racial diversity and inclusiveness at the heart of how its business operates.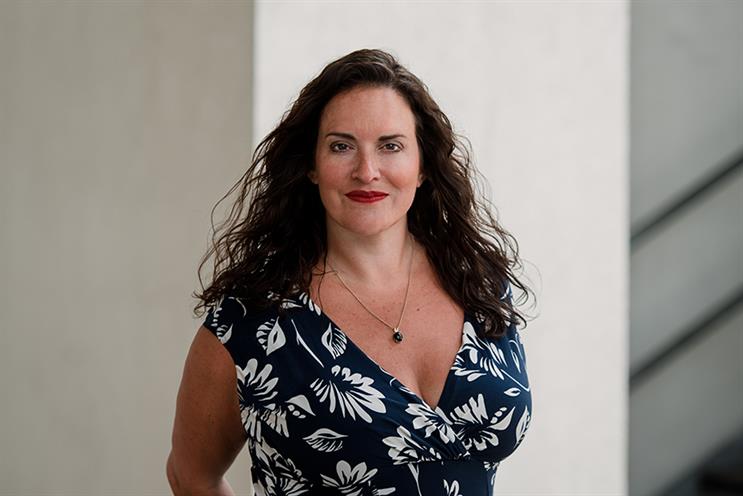 Jamie Klingler has been hired to lead INCITE. Photo: Callum Baker.
Manifest founder and chairman Alex Myers said Incite started out as an internal zine that gathered momentum and evolved into an internal training and inspiration sessions programme.
"During the COVID-19 lockdown, we opened up these sessions as webinars and the response was astonishing," he explained. "From unpicking brand strategy to forging an anti-racist industry, our 'active knowledge' topics clearly struck a chord and we had CMOs, agency owners and entrepreneurs alike all asking if we were planning on doing something with it.
"But it's not just a webinar programme. We have free-for-all content through the Incite Inbox monthly mailer, Incite Mag digital publication and our popular Fresh Meet podcast; then we'll offer tickets for our online In Session webinars and In Person live events."
Manifest Insights manager Aaron Maughan and his team will produce quarterly global trend reports that analyse the emerging trends affecting the communications industry. Subscribers will have access to these, as well as other content such as a searchable archive of all past events and reports, exclusive interviews with keynote speakers, and benefits such as member discounts on data tools and software.
"It's a whole ecosystem of inspiration and development for communications professionals at every level and from every background," Myers said.
Klingler added: "The idea is that Incite can deliver your full gamut of training and development over the course of a year under a single membership fee."
Visit the Incite website for more information.