Damon Jones describes taking the reins as Procter & Gamble's comms head on April 1 — just as the pandemic started — as "a battlefield promotion." He was previously the CPG giant's VP of global communications and advocacy before comms head Craig Buchholz moved on to General Motors this March.
"COVID-19 immediately thrust comms into a strategic and visible role," says Jones. "Not just the direct impact that the crisis was having on our people and the company, but also in our ability to serve consumers."
One silver lining for P&G is that consumers have remained dependent on its cleaning, health and hygiene products. The company has spent years building trust with consumers and that is now playing out in the marketplace because, as Jones explains, consumers seek trusted brands in times of crisis.
As consumers are spending less time in stores, they are "quickly making selections and getting back out," he says.
One of the biggest challenges for P&G over the last few months has been ensuring it could continue to supply consumers in a very increased period of demand.
"You've read all the stories about shortages of toilet paper and cleaning products," says Jones. "But our first priority was to ensure we could protect the safety of our employees while ramping up and maximizing our production."
P&G didn't only have to worry about its own staffers running at high capacity. It had to make sure its business partners — mainly in the areas of transportation and logistics — were also coping with demand.
"It was about activating a lot of the relationships we have had for a long time," Jones says.
From an external comms perspective, P&G has been focused on helping consumers understand that they should choose its brands because they perform better than competing products.
While other companies paused its marketing efforts during the lockdown, P&G did the opposite.
"We've continued to advertise our products because we believe those high levels of consumer awareness make a difference," says Jones. "We are trying to make sure all of those comms are timely and relevant."
Meaningful, authentic support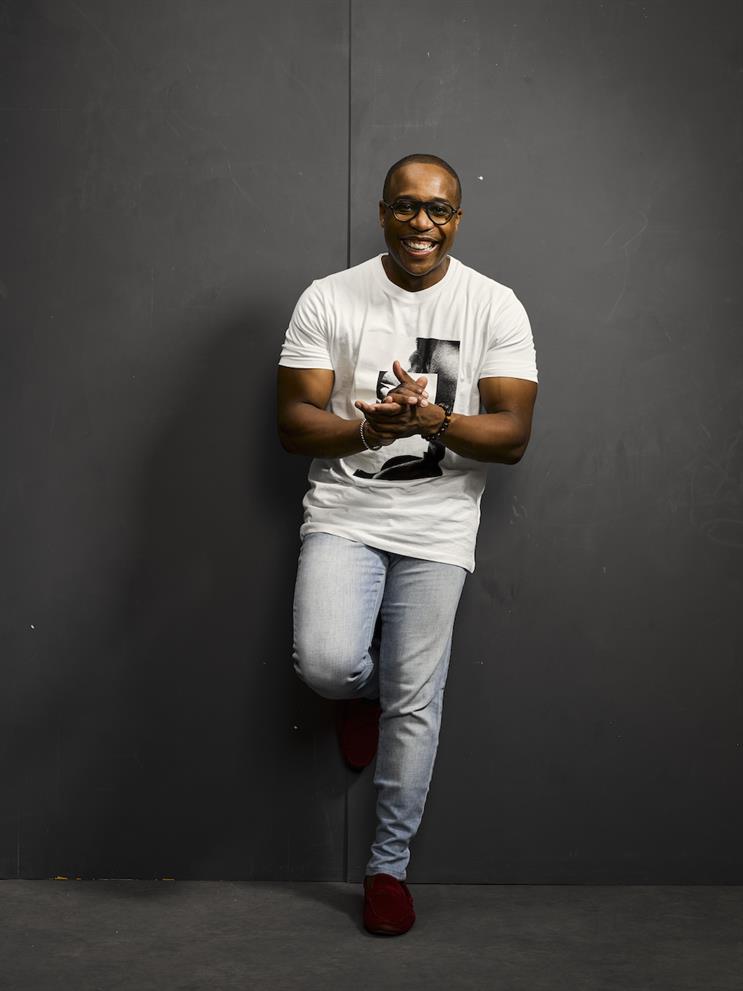 The context in which P&G's brands are having a dialogue or convo with consumers is one of the most important factors at play. So the company has been "appropriately talking" about how it is supporting communities through COVID-19, Jones notes.
Something it hasn't been including in marketing efforts for every P&G brand: doctors and nurses.
"That would simply be disingenuous," Jones says. "We think there are other important ways we can recognize heroes on the front line. But we recognize that consumers want and need to hear a balance of messages from a brand."
When COVID-19 first hit, the initial conversation Jones' team had was about how P&G brands could serve and protect people on the front lines, not how it would use them in advertising.
Ultimately, in a crisis like this, it's about being useful and giving consumers helpful information.
"Each brand has to do what is meaningful or authentic to its consumers," says Jones.
Comms and marketing in relation to hand sanitizer brand Safeguard includes news and information about handwashing. Meanwhile, for a brand such as Pampers, the company aims to provide parents with tips on how to keep their children active and thriving indoors. In April, Pampers also launched a no-cost series of nine virtual childbirth education classes, led by two experts.
"It's the small but meaningful things that can make a big difference," says Jones.
Another P&G brand, Tide, has been providing free laundry and dry cleaning services to first responders through its Loads of Hope program in the U.S. This effort has resulted in more than 527,000 dry cleaned garments, 377,000 pounds of laundry washed and folded and 69,000 frontline responders served.
"First responders have been on the front lines, working long hours, doing thankless jobs at times, and yet when they come home they have to do everything to keep their lives running," says Jones. "So with Tide, we wanted to take a bit of the load off their shoulders."
P&G has also used TikTok as a comms channel since the pandemic's onset.
In March, Ohio Gov. Mike DeWine called David Taylor, the CEO of Procter & Gamble, one of the largest employers in the state, to discuss potential strategies for communicating to Gen Z the importance of social distancing and staying home. P&G's agency partner Grey reached out to TikTok about partnering with influencer Charli D'Amelio who, with more than 56.6 million followers, is the platform's biggest star.
This led to D'Amelio releasing a video on TikTok called the #DistanceDance challenge as part of a campaign designed to encourage young people to stay home. P&G agreed that for each video created as a result of the challenge it would donate an item to Feeding America and Matthew 25: Ministries to help families in need. The campaign led to the creation of more than 3.5 million unique #DistanceDance videos, which have collectively been viewed more than 15.6 billion times, the most viewed hashtag challenge on TikTok to date. The hashtag also generated more than 90 million content shares.
Leading a team of 500 remotely
As the global comms head, overseeing more than 500 people, Jones' role is to create the vision, set the strategy and ensure everyone has the resources they need, are following best practices and have the capability to properly execute business strategies.
"I also then lead the integration of comms back into P&G's overall growth strategy, helping to articulate the vision for how we help the company achieve the goals we have for our 5 billion consumers," says Jones.
Additionally, P&G mainly works with six PR agencies: MMK, Hill+Knowlton Strategies, Citizen Relations, DeVries Global, MSL and MMI.
"In recent years we have moved to a fixed and flow system that enables brands and teams to partner with a variety of partners to meet unique campaign needs and reach targeted audiences," says Jones. "Some of these firms include Small Girls PR and Egami Group."
Since stepping into his new role, Jones has conducted his job from home. And the majority of his staffers are also quarantined in their homes, aside from people based in certain markets in Asia who have returned to work.
"We have needed to adapt to new ways of working," says Jones. "Everyone has become an expert on video conferencing technology."
Jones, who uses Microsoft Teams, says video conferencing and "seeing people's faces" has been very important to his team.
"It's forced us to ensure we are more deliberately inclusive because so much can happen around the water cooler or when you are seeing people face-to-face and having small conversations," says Jones. "We want to ensure we are staying connected on a human level and making sure the little things that are important in comms don't fall through the cracks."
But none of these changes are too big an impediment for a leader such as Jones, explains Marc Pritchard, chief brand officer for P&G.
"Damon is an exceptional leader and trusted counselor who masterfully combines business acumen, experienced judgment and true human connection to help make a difference for P&G, our brands and the people we serve," Pritchard says. "He is absolutely the right person to create a new communications S-curve, connecting more meaningfully with our most important audiences and deepening the impact we can have in our industry and our society."
Because of the pandemic, information sharing has taken on a whole new tenet for his team and he predicts that interdependency will be one of the traits that will be most enduring as Jones' team looks back on how it survived 2020.
A big challenge has been caring for employees in an environment where they have been working up to 12 hours a day for over three months. Jones says that has started taking a toll on P&G's organization.
"Nothing galvanizes a comms organization like a crisis," says Jones. "We will be in this pandemic situation for some time, so we need to make sure we are paying attention to the acute business needs and organization needs, but also making sure we are making decisions for the long term as well."
How COVID-19 will change the CPG industry
As for P&G's plans for the remainder of the year and into 2021, safety is "paramount," says Jones. For brands that had plans for events that have been postponed to next year, such as the Olympic Games in Tokyo, Jones says "we are shifting those plans to 2021 and getting our heads down to ensure we can be timely and relevant when Olympics are top of mind for people. It is the agility we need to have in the world in which we live."
For the CPG industry, the pandemic has altered the competitive landscape. As people have been stuck at home, they've been consuming a lot more media because they are on various devices for longer periods of time and watching more TV.
"Media consumption in general is increasing, which raises the bar for creativity and quality of content," says Jones. "Particularly as people return from isolation, the challenge of how do you get people's attention will be even tougher. It will raise the game of how brands can be as relevant to people as possible."
He adds that, for many, the pandemic has been a time to focus on what matters most. Because of that, there will be an uptick in consumers who seek to align with brands that really reflect and share their values.
On dealing with 'twin evils'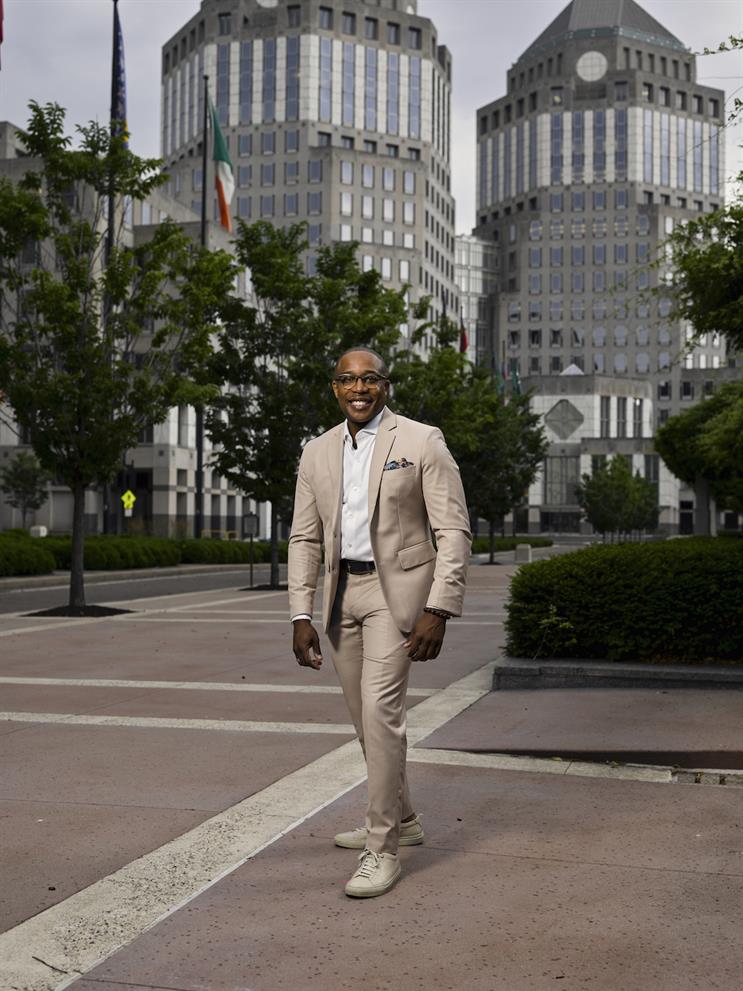 Like any business, P&G was already grappling with COVID-19 when George Floyd died in police custody in late May, spurring protests against racial injustice and police brutality.
Jones calls COVID-19 and racism "twin evils" that the Black community in America is dealing with right now.
"We have an opportunity to raise our voice, to increase awareness of those facts and to lead the way in doing something about it," he says.
P&G has a track record of speaking out on issues of inequality and injustice. In 2017, the company released a powerful film called The Talk, which tackled racial bias and was created on the backdrop of the Black Lives Matter movement to halt police violence against unarmed Black citizens. And last year, the CPG giant, in partnership with Saturday Morning, launched a short film called The Look to push the conversation on racial bias. 
Following Floyd's death, P&G reaired both films on Oprah Winfrey's Where Do We Go From Here? special with Black thought leaders and Gayle King's CBS special on the state of policing in the U.S.
P&G also created a new film called The Choice, which launched on June 10 in response to the protests. The objective of the film was to invite more people to be a part of the solution, says Jones.
"This topic is not just a community issue, it's a business issue," he says. "And it should spark questions of equity and equality throughout the comms industry and throughout the world."
Jones on being a Black comms leader
Jones has been at P&G for 23 years and has held several roles, climbing the ladder to get to his current position as global comms lead. He had widespread experience across the company, both geographically and brand-wise, with previous regional roles in the U.K. and Ireland, Western Europe (based in Geneva, Switzerland) and Asia. He also had a stint overseeing comms across the Gillette, Venus, Braun, Old Spice and The Art of Shaving grooming brands in Boston.
"It's not lost on me that there are relatively few people who look like me at this level in this industry," says Jones.
Because of that, it is important that the PR industry improves in areas including diversity, equity and inclusion.
"That will enable us to be better communicators," says Jones. "More diverse organizations can serve a more diverse consumer base. It is simply good business."
Every organization should ask itself if it has the required diversity to serve and understand the customers it is trying to reach, he advises. But companies need to go way beyond representation.
"Being able to have empathy, perspective and get perspectives of different people beyond your own lived experience is a fundamental requirement to be a good communicator," says Jones.
He explains that he got to the top comms position at P&G because of his ability to read the situation, understand the business landscape, the competitive context and the consumer environment and then to work side by side with multifunctional partners to devise a meaningful business strategy.
"You need core business skills to understand the business context," he says. "That is a skill I try to instill in folks in our organization."
What is needed in one geography and business unit at a given time is different than what may be needed in another business unit at a different location at a different time, Jones adds.
Communicators also need to know how to look beyond the moment, also being able to look backwards and forwards.
"By looking backwards, you can understand how other brands or companies or entities like political organizations or NGOs responded to a challenge, what can you learn from it, and how do you see around corners to ensure you don't find yourself in similar positions," Jones says.
Stylist: Najah Johnson - The Najah J. Beauty Company - najahmakeupartistry@gmail.com