The PAB's incumbent co-chairs – George McGregor, managing partner of Interel, and Emma Petela, director at GK Strategy – are standing for a second, one-year term.
They are being challenged for the position by Liam Herbert, chief executive of Chelgate.
Voting process
The PAB's 130 member organisations were given ballot papers last Thursday, following an online hustings event hosted by the PRCA in which the candidates made their pitch to members.
Member organisations will be allowed one vote each, via an online platform.
Voting ends on Thursday and the votes will be counted by the PRCA's public affairs manager, Neha Khatwani, who will announce the winner on Monday in an email to members.
The winners will then make a short statement.
Pitch to members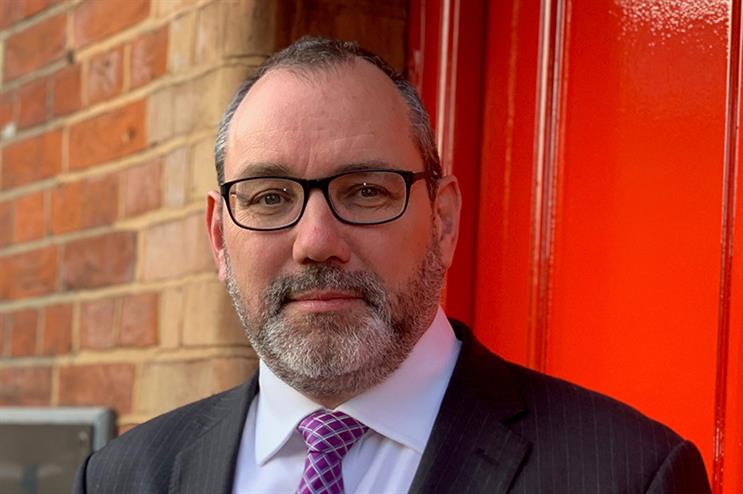 Liam Herbert
Herbert has worked in the industry for 30 years, across PR and public affairs agencies, as well as in-house roles for City of London Police and Imperial Tobacco.
Herbert told members the PAB had made great progress as an organisation over the past 12 months – strengthening its code of conduct and engaging with regulators to make it the industry standard – but that the organisation must go further.
He said: "I want to build on this success. To firmly establish the PRCA PAB as the voice and the people that represent our industry."
In addition to making sure the PAB is relevant to its members, Herbert said he wanted the trade body to "demonstrate the role of professional lobbying in a well-functioning democracy" and to "actively encourage public affairs as a career choice", supporting work the PRCA had already begun in schools.
He added: "We need to work vigorously to engage with politicians and the media making the case for lobbying as an ethical and beneficial practice in a democracy; and making the case with non-member practitioners – particularly in-house ones – for joining us."
Herbert also called for the PAB to broaden its membership beyond Westminster across the Home Nations, to bring "every ethical lobbyist with us".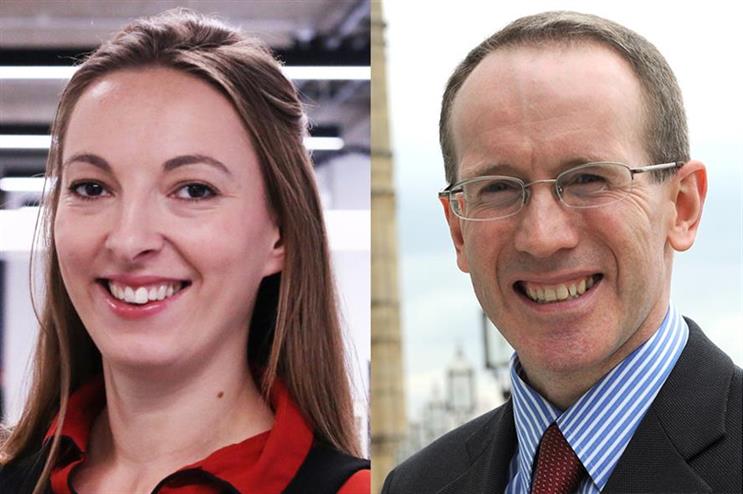 Emma Petela and George McGregor
Petela has worked for GK strategy for nearly 10 years, rising from a political researcher to a director at the public affairs agency.
McGregor has worked in public affairs and political comms for 30 years, including as a policy officer for Unison and for Interel.
They put forward a three-point plan covering ethical public affairs, being member-led, and promoting diversity.
They told member they had been "fearless in standing up for ethical public affairs, calling out unethical behaviour wherever we see it, even if that means confronting powerful players."
By example, they pointed out that they condemned and forced a U-turn on the appointment of Ruth Davidson as a consultant while she was still a serving member of the Scottish Parliament.
They said they were working with the PAB's executive committee to forge a new way of working in which members would make decisions, supported by the PRCA's secretariat.
Petela and McGregor said it was a "personal priority" for them to make the public affairs sector reflect society.
They added: "As a woman and a gay man in leadership positions we have sought to lead by example."
They said they had agreed an action plan to promote unconscious bias training and diversity and inclusion guidelines among members, and that they would work closely with Women in Public Affairs and LGBT+ network InterComms.
---
Click here to subscribe to the new, FREE public affairs bulletin to receive dedicated public affairs news, features and comment straight to your inbox.
Make sure you register for the site to access more than one story per month.
To submit a news, comment, case study or analysis idea for the public affairs bulletin, email Ian.Griggs@haymarket.com