Forms of racism and prejudice in the PR industry are often barriers to the career ambitions of BAME talent.
Whether it is in the form of unconscious bias, racism, microaggressions, a non-inclusive culture or other barriers, research has shown that BAME talent are leaving established agencies and in-house comms teams, often to go it alone.
This has been highlighted in the CIPR's Racism in PR report, and observed by executive recruitment leaders such as f1 Recruitment's Amanda Fone.
Following the report, PRWeek wanted to explore the issue further by speaking to senior PR leaders who have either set up their own agencies or gone on to take senior roles at established consultancies.
Their real-life experiences vary, but broadly back up the major themes identified in the CIPR report.
They also, importantly, provide advice to the industry on what it needs to do to get its house in order and make PR a more attractive, inclusive, diverse and worthwhile profession for a section of the population it has largely failed.
Sabrina Lynch, senior vice-president, Taylor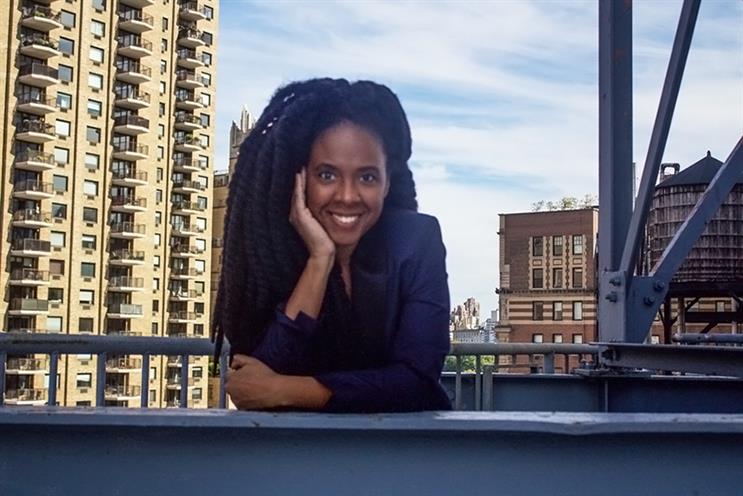 In my career, I've experienced the full spectrum of racism and microaggressions. I've had clients and CEOs approach me and run their fingers through my Afro or twists as a sign of 'high praise' for work I've delivered, as if petting an animal. I've had white junior, male colleagues who have had less experience than me demand boards for expedited promotions and higher salaries than myself.
Throughout my career, I can count on one hand – using only three fingers – the number of agencies I was employed by where I was not the only BIPOC employee, I was one of two or three Black people.
I have sat at board meetings where they have discussed bringing in an 'expert' on Asian/Black/Latina/Indian cultures and multicultural communities as their sole area of expertise. In those meetings, I expressed my heavy disappointment on the lack of effort my colleagues were demonstrating to expanding their own knowledge of these communities themselves, as I would not be sat 'at the table' with them if I didn't put in the work to have in-depth understanding of the demographic of Caucasian consumers or global audiences I'm responsible for.
I've had CCOs and MDs who regularly contradicted themselves when leading campaigns tell me, "watch your attitude" in front of colleagues, feeding the Angry Black Woman narrative when I challenged their conflicting direction/leadership.
Agencies have been built on catering to the "privileged customer" - creating a bubble of truth that was specifically designed for this customer and, quite frankly, the employee too. We are living in an era where businesses are expected to add far more substance to their commitments to D&I.
If you profess to be an advocate of D&I, yet your marketing and advertising campaigns omit people of colour, your board members are predominantly white, you have never stood alongside communities on the frontlines, you need to ask for FORGIVENESS. Acknowledge past mistakes. Ask to learn. Act to rectify errors of your past. Constant dialogue with your employees.
Chinedu Udezue, a recent director at BCW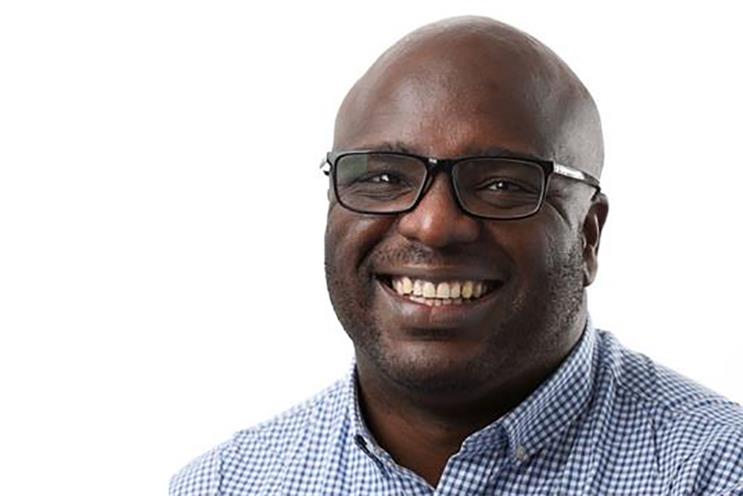 PR, like all areas, is a reflection of society – so until diversity and inclusivity is taken more seriously in a broader context, things won't change. It's better than it was in my first PR role, when it was suggested that I consider changing my name to something easier for people to remember at work and adopt an alias like Mike, but the main issue is the unconscious bias, rather than the overt forms of discrimination that used to be there.
Part of the problem is you're dealing with a smaller pool of potential candidates, so that obviously has an impact. However, it's also impacted by an unspoken need to 'change' to fit into a certain 'type'.
A lot of people I've spoken to that have moved on to start their own ventures did so because: a) they got fed up of having to do twice the work for half the recognition and didn't want to keep fighting with the odds stacked against them; and b) felt that even in senior positions, their ability to change and lead was impacted because they were not taken as seriously as others.
Some have spoken about being used as a "token", with none of the authority to make the changes one would accept at the level, but useful to tick a diversity box - and that thought was allowed to permeate their agencies.
Others have taken a good, hard look at their agencies and the industry as a whole and thought: "I'm never going to get there, there is nobody that looks like me at that level - why should I keep banging my head against the wall? Life is too short - I'll do my own things."
For me, there are five things that need to change.
Like all good communications, it starts with listening and observing, from the very top.

Having the courage and genuine desire to shake up the status quo and put in the effort to realise that the vast majority of PR companies are not reflective of the audiences they claim to "understand".

A willingness to promote BAME talent to senior positions so that junior staffers have someone to aspire to – never underestimate the power of having role models in this industry.

Actively going outside of the traditional safe spaces for young talent – not everyone needs to have a 2:1 or come from a red brick university. Broaden and expand the talent pool so that it better reflects the people you want in your organisation.

Promote PR as a viable career path to people from these backgrounds. PR is often simply not on their radar – so we need to do a better job of selling our industry. And we need to keep selling it once we have them. The dropout rate of people from BAME backgrounds from PR, I would say anecdotally, is huge. And linked back to the first point, leaders need to be aware of this and work to address it.
Anouchka Burton, freelance communications consultant and coach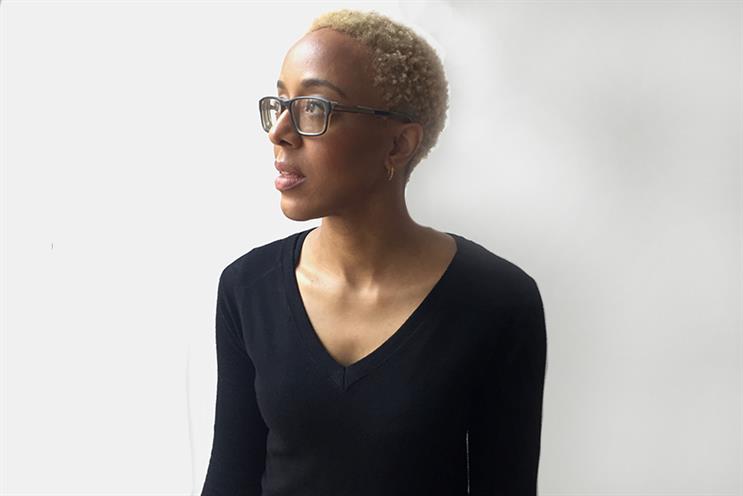 These findings were horrifying, but frankly, unsurprising. Every PR leader should examine this report and take action. Specifically, PR agency heads and comms leaders need to commit to an anti-racist agenda and actively support BAME progression, particularly into senior roles. This commitment should be built into business strategies and tied to performance objectives. It's time to take this seriously.
How do we create a culture of inclusion in our workplaces? For a start, PR teams have to understand that culture change is everyone's responsibility, not just that of their BAME team-mates. Give the whole team the skills – and permission – to challenge discrimination. Retrain everyone in "cultural awareness" if you have to. It's not enough to declare that everyone should be authentic and hope for the best: the working environment must be supportive, too.
Finally, informal sponsoring and coaching into leadership positions are rife in our industry, but there is no fairness in who benefits from it. We need to formalise the coaching process so that BAME PRs are equipped with the critical skills to identify their personal strengths, tell their own stories, manage their own careers, and take charge of their own destinies.
David Alexander, managing director, Calacus

I have always refused to see my life in terms of race or colour. I did training courses when I was studying where BAME students claimed that they did not get jobs or interviews because of the spelling of their name or their obvious ethnicity, but I have never let thoughts of potential prejudice by others affect my work or used it as an excuse. The national newspapers I worked at had few BAME staff, but it was when I made the move to agencies that I really noticed the lack of diversity.
At one global agency, the only staff from minorities were cleaners or bar staff. There were one or two exceptions, of course, but in an office of hundreds, it was particularly noticeable, with graduates, for instance, often hired because they were related to someone senior within the organisation or its holding company.
I did start to think that I didn't get the same support as those with connections – and I hated that. I set up Calacus because it was a natural evolution, having worked at three major agencies and been a freelance journalist in the past.
I never wanted to position Calacus as an agency established to redress the balance of senior PR practitioners running agencies from a BAME background and it has never been mentioned when we pitch to prospective clients.
As with society as a whole, race really shouldn't be an issue, but the lack of diversity in PR at junior and, in particular, at senior levels, particularly at bigger agencies, suggests a great deal more must be done to address the imbalance in an industry where, as I found out on many occasions, it was who you know or were related to rather than what you could do.
Jessica Hope, managing director, Wimbart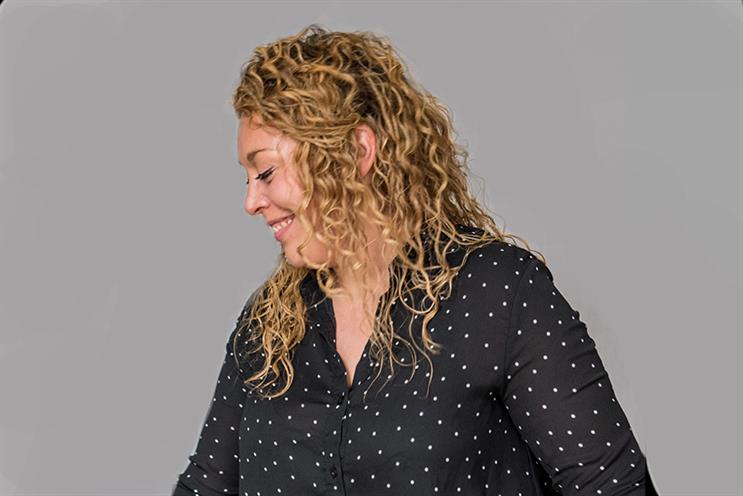 Before starting Wimbart five years ago, I worked in-house at a black-owned, majority black-staffed company for three-and-a-half years, so my story and experience is a little different to others'.
When I started working with the BME PR Pros scheme, I was so accustomed to working in a predominantly black company, that I had almost forgotten about the issues around lack of representation in the UK comms industry; because I wasn't really faced with it.
However, in terms of my first-hand experience, I've worked in-house or in an agency in Manchester and London - cities with incredibly diverse populations - and don't recall ever seeing or working with a black or Asian person who was in a senior comms role.
Leading a diverse team is really about understanding how it can and should work but, unfortunately, it seems like many UK PR industry leaders have not really experienced this, which is why they struggle so much to attract and retain BAME talent.
The industry is too homogenous and doesn't have the apparatus to build effective, diverse teams. Yes, they put budget aside for inclusivity and diversity workshops, but they can't go any further than that, because the people at the top aren't compelled to (or don't know how to) build a better and more inclusive culture.
To improve the career prospects of BAME employees within agencies, UK PR industry leaders need to get out of their comfort zones and take time to understand the nuances of leading a diverse team. This may involve unlearning some things and having some uncomfortable conversations but, with the reward of a more effective and profitable business at stake, there's a lot more to gain by taking that bold step.
Asad Dhunna, founder, The Unmistakables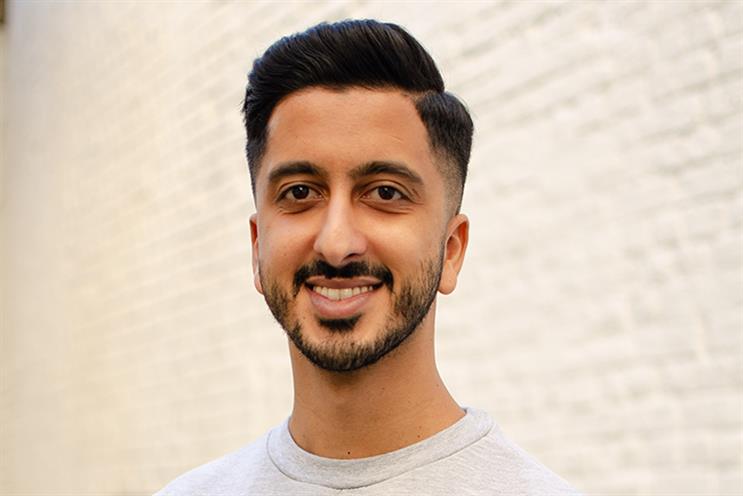 My late father always wanted to set up a shop. Despite being a trained lawyer and having a career in banking, he wanted the freedom that came with running his own business. He never fulfilled that dream, so when I had the opportunity - and the means - to set up a new 'shop' in the industry I felt like I was honouring his memory.
But he would never have called himself 'BAME'. He was Indian, and carried the weight of a first-generation migrant wanting to create a better life for his children in the country that ruled his own when he was young. My upbringing in middle-class north west London was the ROI on his migration.
As I made my way up through large agencies within different holding companies, I felt like I wasn't delivering on his investment. He always thought I was impatient and working in big agencies made me more so as I repeatedly saw tokenistic internal efforts towards diversity flexing to the whims of the external climate. If diversity wasn't on the clients' minds, it was confined to the shadows of 'AOB'.
The counterbalance to my frustration was opportunity. Embracing and nurturing difference - in the boardroom, creative or hiring - consistently leads to fresh thinking and greater dividends. It was clear that I couldn't make that happen in the current system, so I mapped out a different way to make change.
The Unmistakables consults on how to embed diversity right across any organisation. My advice to agencies would be the same as for any client: don't expect a siloed 'network' with no true senior buy-in to be able to do the work of a board and chief executive. Make leadership accountable and get everyone involved. Make diversity everyone's business.