The PRWeek U.S. Awards turn 21 this year, and that newfound maturity is a perfect metaphor for the development of the profession since the "Oscars of the PR industry" were launched in 1999.
The work highlighted below speaks volumes for the importance of the modern PR industry, especially with everything the world has been through in the past five months. As we embark on an uncertain future, work such as this will impact society for the greater good in the months and years ahead.
---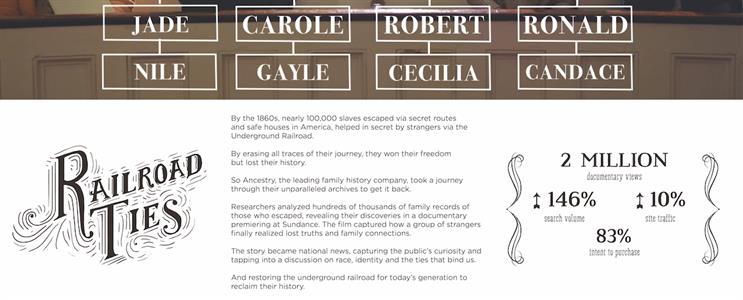 Campaign of the Year
WINNER: Ancestry and Weber Shandwick
CAMPAIGN NAME: Railroad Ties
Tapping into Ancestry's rich database, the brand and Weber Shandwick traced the lineage of descendants of fugitive slaves and abolitionists to develop Railroad Ties, where long-lost records came to life as emotional stories.
Ancestry historians worked for months to uncover details of seven families. Record by record, complete stories were brought to life for the documentary.
Directed by leading documentarian Sacha Jenkins, the very human story of the Underground Railroad unfolds for the viewers through Ancestry records, with each discovery as dramatic as the next.
Viewers are led to the present day for the grand reveal, which took place at Plymouth Church, which was the Grand Central depot of the Underground Railroad. Families of descendants were invited to the event.
After premiering at the Sundance Film Festival, earned media coverage included a segment on >CBS This Morning that featured the descendants.
The strong storytelling focus led to excellent results: The documentary garnered more than 2 million views and a 10% increase in site traffic was directly attributed to the film. Moreover, 83% of people revealed they would consider using Ancestry.
"What really stood out was the use of technology and expertise uniquely possessed by the company to solve a problem experienced by millions of Americans," said chair of judges Brian Grace, CCO at Nationwide. "But gathering the stories was only half of the job. Pulling together a full ecosystem to tell the story including a respected documentarian, the Sundance Film Festival, Sundance TV and earned media appearances sealed the deal."
+ read more
- show less
HONORABLE MENTION: National Center for Missing & Exploited Children, Powell Communications and Muhtayzik Hoffer
CAMPAIGN NAME: Runaway Train 25
NCMEC, Powell and Muhtayzik Hoffer teamed with musicians to reinvigorate the search for missing kids. A revamped music video incorporated geolocation technology to automatically update the video with profiles of different missing children from NCMEC's database based on each viewer's location. Since its launch it has helped bring dozens of missing children home. "This campaign is a terrific way of not just raising awareness, but actually bringing kids home," said Brian Grace.
+ read more
- show less
---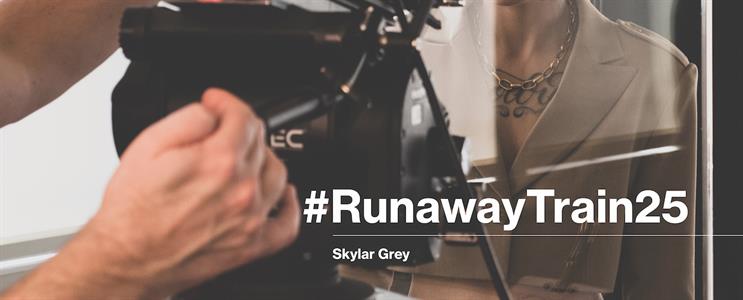 Community Relations
WINNER: National Center for Missing & Exploited Children, Powell Communications and Muhtayzik Hoffer
CAMPAIGN NAME: Runaway Train 25
In the '90s, Soul Asylum's song Runaway Train and the accompanying video helped missing teens find their way home. The song generated awareness and the video helped by including the names and faces of real-life runaway teens. After the video went national, 21 children were recovered. Over time, the video was updated with new images of still-missing teens replacing the original 36, and helping authorities locate even more lost youth.
The National Center for Missing & Exploited Children (NCMEC) honored the 25th anniversary of that video by creating a new version with modern music and new profiles of missing children from its database while using a modern tech twist.
NCMEC statistics have found that 61% of the children reported missing are located in the state where they disappeared. By using geolocation technology, the videos, shared on social media, would automatically be updated with profiles of children missing in the areas where the viewers lived.
Runaway Train premiered on ABC's Good Morning America with a live feed in Times Square. It garnered more than 5,888,000 views on national TV, but more importantly, since its launch it has helped to bring dozens of missing children home.
"Perfect score," one judge wrote. "Insightful, creative and the results gave me the chills. Perfection."
"It blew me away with the creativity and technology," another judge said. "Finding one missing child makes it award winning."
"Brilliant hyperlocalization," a third judge said. "It adopted existing creative for a high efficiency and legacy connection."
+ read more
- show less
HONORABLE MENTION: Groveland Four and Edelman
CAMPAIGN NAME: Righting a Historical Injustice
In 1949, four African-American men were wrongly convicted of raping a white 17-year-old girl. Despite the efforts of journalists, activists and others, as of January 2018, Florida's Board of Executive Clemency had failed to issue pardons. Edelman's Groveland Four Clemency Coalition convinced the board to grant the Groveland Four a pardon in a unanimous vote on January 11, 2019. A judge lauded the work as a "powerful campaign with a clear result that was achieved."
+ read more
- show less
---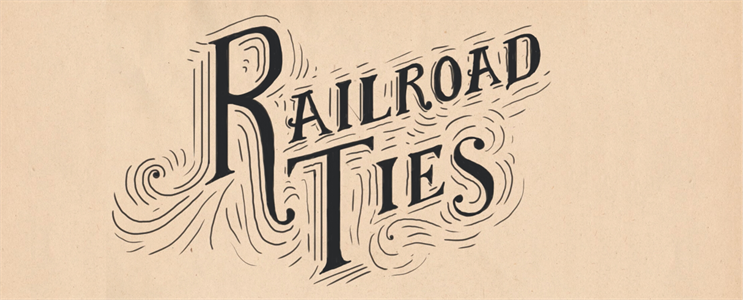 Multicultural Marketing
WINNER: Ancestry and Weber Shandwick
CAMPAIGN NAME: Railroad Ties
Judges hailed the "emotional connection" Railroad Ties made with audiences. "This was a fantastic way to show the power of your product and showcase real stories," said one judge. "Ancestry built emotional connections with consumers with this campaign."
Looking to demonstrate the power of data in today's easy-to-feel-disconnected world, Ancestry planned to mine its wealth of historical data to recover the lost history of the descendants of escaped slaves.
Slavery was legal in America until 1865. As a result, many slaves had their names changed or those who escaped to freedom did so using false aliases or disguised their genders. Thus, tracking family histories was complicated.
For the documentary Railroad Ties, Ancestry historians worked full time for several weeks, confirming connections as they traced paths, until finally unearthing seven families whose records revealed the connections they had been searching for. Record by record, stories were brought to life.
Railroad Ties unfolds as letters written by ancestors are read aloud by descendants. Births, marriages, name changes and new places to call home led viewers to the current day for the grand reveal, which took place at Plymouth Church, the Grand Central Depot of the Underground Railroad. Families of descendants were invited to the event.
A multifaceted awareness campaign spread word to national and local media. Railroad Ties premiered at the Sundance Film Festival, which led to an in-depth segment on CBS This Morning featuring the descendants.
The documentary was viewed more than 2 million times and the effort led to a 146% increase in searches for Ancestry. Nine out of 10 African-American viewers wanted to know more about their family history after viewing the piece.
+ read more
- show less
HONORABLE MENTION: Kaiser Permanente and The Axis Agency
CAMPAIGN NAME: Find Your Words (Encuentra Qué Decir)
Looking to reduce the stigma around mental health conversations, especially among U.S. Hispanics, Kaiser Permanente used real-life stories to draw attention to the effort and raise awareness of better resources that empower families to cope or seek support. Find Your Words (Encuentra Qué Decir) targeted 12 to 17 year olds. Brand and media partnerships with CNN and Univision helped drive awareness. "An effective way to tackle an underrepresented issue in the Hispanic community," said one judge.
+ read more
- show less
---

Global Effort
WINNER: United Nations Women's HeForShe movement and FleishmanHillard
CAMPAIGN NAME: Shining a New Light on the HeForShe Movement and Gender Equality in the #MeToo Era
After a powerful start in 2014, interest in the United Nations' HeForShe Movement started to wane as popularity of the #MeToo Movement increased.
The UN tasked FleishmanHillard with designing and executing a global pro-bono PR campaign that would rekindle global dialogue and help drive change. With limited resources, the campaign had to be a success in a period when media "air time" was focused on other worthy and similar causes.
Another major challenge was developing a plan that would encourage men's advocacy on behalf of women. Research also demonstrated the need to use a powerful, yet positive approach, to bring to life the valuable contributions of women to society and the costly consequences of excluding them. This led to the campaign's core insight: Half the world's power is lost when women are excluded.
To demonstrate the #MorePowerfulTogether message in a visually compelling way, iconic landmarks such as the Empire State Building in New York and the Burj Khalifa in Dubai powered down half of their exterior lights on September 24, which illustrated the power lost when women are excluded.
Actor Mark Consuelos, an advocate for gender equality, was brought on to drive media interest and ignite social conversations. The campaign was timed to reignite interest in HeForShe during the week of the annual UN General Assembly in New York.
Proven engagement for HeForShe came in the form of 30,000 online pledges/ commitments on HeForShe.org to support gender equality in specific ways. Online site traffic increased by 500% compared to the week prior to September 24.
"This campaign is highly insightful, timely and relevant," said one judge.
+ read more
- show less
HONORABLE MENTION: Mattel, Barbie and Weber Shandwick
CAMPAIGN NAME: Barbie's 60th Anniversary
To celebrate its 60th anniversary, Mattel set out to further establish Barbie as the ultimate girl empowerment brand. A robust campaign saw Barbie honor more than 20 women across multiple countries. It also launched commemorative products, celebrating careers that are underrepresented by women, including astronaut and firefighter. Barbie gained 75,000 new social followers in just two weeks and sales increased globally: 211% in Amazon in the U.S.; 65% in the U.K.; and 58% in France.
+ read more
- show less
---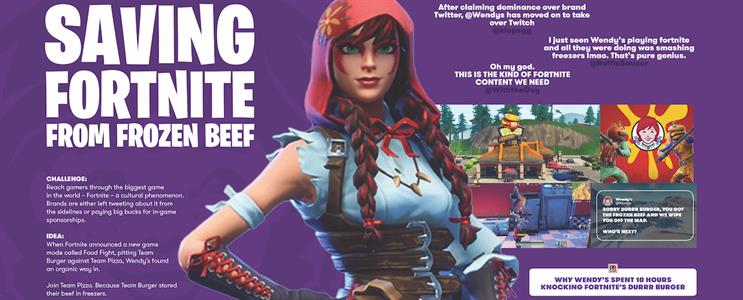 Creative Excellence
WINNER: Wendy's and Ketchum with VMLY&R and Spark Foundry
CAMPAIGN NAME: Keeping Fortnite Fresh
Talk about a game-changing campaign.
In 2017, research showed that only 30% of consumers were aware that Wendy's served fresh, never frozen beef. Further research confirmed that Wendy's target customer aligned with the gaming audience.
The problem? Nearly 70% of Generation Z (gamers) ignore ads. So if Wendy's was going to make an impact on the gaming community, it had to be earned, not bought.
Opportunity arrived when the globally popular video game Fortnite, which has 250 million registered users, announced it would have an online food fight.
Inside the game, a burger franchise named Durr Burger kept its meat in freezers. That opened the door for Wendy's and Ketchum to cook up a masterplan: Wendy's would join the game and unleash fury — not on the other players — but on the freezers.
On November 29, 2018, Wendy's tweeted that it would be streaming Fortnite live on Twitch. Creating a kick ass character with red hair and pigtails, Wendy's streamed its destruction of all beef-laden freezers.
Gamers, Twitch streamers and top gaming influencers caught on, joined in and quickly spread the word. Ketchum prepared a PR battle plan to coincide with the online destruction, alerting lifestyle and gaming media, inviting them to watch along and provide updates on the action.
Twitch promoted a reel of Wendy's highlights and the stream was viewed more than 250,000 times live. Mentions of Wendy's across social platforms increased by 119%. Eventually, Fortnite removed every freezer.
Most importantly, consumer awareness about fresh beef at Wendy's increased to 51%. "The amplification they received is what PR dreams are made of," said one judge.
+ read more
- show less
HONORABLE MENTION: Skittles and ICF Next
CAMPAIGN NAME: Broadway the Rainbow
Looking to break through the clutter, Skittles and ICF Next eschewed traditional Super Bowl advertising and created a Broadway musical for the day of the big game. Starring actor Michael C. Hall, Broadway the Rainbow sold more than 1,000 tickets after a series of content-driven media pulses built buzz. The show received positive media coverage but, more importantly, it led to a 5.6% increase in sales. "An ambitious idea that changed the way marketers look at the Super Bowl," said a judge.
+ read more
- show less
---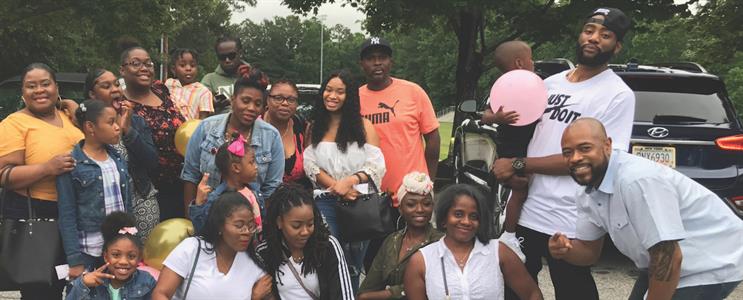 Employee Engagement
WINNER: Hyundai Motor America and Ketchum
CAMPAIGN NAME: #HyundaiLife
After being named North American Car of the Year, Hyundai experienced overall sales increases and positive brand sentiment. But, behind the scenes, employee engagement was at an all-time low. Staffers didn't feel the same pride and passion that the brand exerted externally to customers, instead feeling disconnected and uninspired. This led to high turnover, and the brand lost high-performing talent.
Recognizing this, Hyundai's in-house comms team aimed to turn employees into the ultimate brand ambassadors. Its plans were trifold: Cultivate employee pride to make them feel more connected; empower engaged staffers to drive conversation in their social lives; and build a network of ambassadors who would increase engagement, drive reach and illustrate "Better Drives Us."
Rewriting the playbook on typical corporate employee ambassador programs with #HyundaiLife, interested staffers could become brand ambassadors, attend exclusive events across the country and receive rewards and incentives such as concert tickets and swag.
Leveraging LinkedIn Elevate, ambassadors were chosen and encouraged to have fun on social media. First, they attended an ambassador training camp, where social gurus taught best practices, conducted tutorials on personal branding and shared do's and don'ts of sharing branded content.
#HyundaiLife turned a traditional corporate employee ambassador program into a high-powered modern-day marketing tool, bolstering company reputation. As a result, 76% of participants say the program has helped lift their engagement levels and 67% say their participation has influenced peers, colleagues and teams.
+ read more
- show less
HONORABLE MENTION: Levi Strauss and TrailRunner International
CAMPAIGN NAME: The New Starting Line
Levi Strauss & Co. knew its upcoming IPO would be a moment of celebration for investors, but it wanted to keep the focus on the people who made it all possible — its employees. An engagement strategy that showcased company values and employees saw more than 25 offices hosting Listing Day parties. Every employee was given $50.01 to donate to an organization of their choice. An internal survey showed that 100% of staff said they were proud to work at the brand the month of the IPO.
+ read more
- show less
---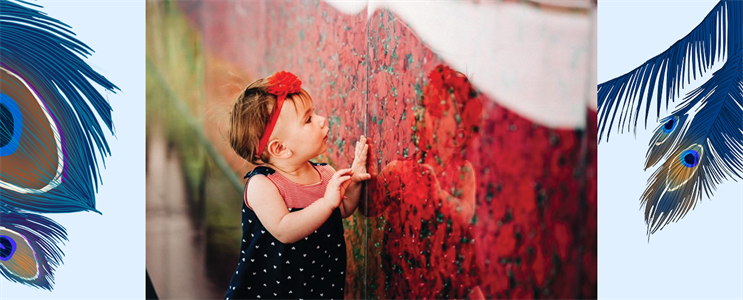 Integration
WINNER: United Services Automobile Association, Publicis and 160over90
CAMPAIGN NAME: A Poppy Worn, A Hero Honored
Memorial Day is often misunderstood and confused with a time to celebrate the kickoff to summer and retail sales, but for those who lost family members in World War I, they view the holiday very differently.
With that, the USAA set out to change perceptions by bringing a powerful temporary installation to the National Mall in Washington, DC, during Memorial Day weekend as part of its A Poppy Worn, A Hero Honored campaign.
Leveraging company research, the team wanted the campaign to focus on reflecting, remembering and respecting the more than 645,000 people who lost their lives in combat.
Along with the poppy wall, a digital hub, www.poppyinmemory.com, was created and populated with inspiring stories.
A 133-foot-long Poppy Wall of Honor, back for its second year, was redesigned to include a museum-like display to commemorate the 75th anniversary of D-Day and a timeline of conflicts since World War I. It also explained the significance of the poppy flower.
A paid media strategy included ad placements on networks including ESPN, Home Team Sports (Fox Sports) and CNBC. Houston Astros pitcher Justin Verlander participated in a custom TV spot that played throughout the weekend.
Nat ional and local outreach drove awareness, while out-of-home advertising was utilized to drive engagement.
Results exceeded expectations as the Wall of Honor hosted nearly 16,000 visitors between May 24-26. Nearly 600 media placements generated 565.4 million impressions, with coverage appearing in leading publications such as The Washington Post and Los Angeles Times. USAA also saw an uptick of 11% in new members.
"Very touching," said one judge. "An integrated campaign that utilized every channel."
+ read more
- show less
HONORABLE MENTION: Secret Deodorant (Procter & Gamble) and DeVries Global
CAMPAIGN NAME: Secret x USWNT: Equal Work, Equal Sweat, Equal Pay
After winning the 2019 FIFA Women's World Cup, the U.S. Women's National Soccer Team leveraged its success to campaign for equal pay. As a sponsor of U.S. Soccer, Secret made a bold choice. It stood with the players. In a full-page New York Times ad, Secret pledged to donate $529,000 to the USWNT Players Association — $23,000 for each team member — to shine a light on the pay gap and help close it.
+ read more
- show less
---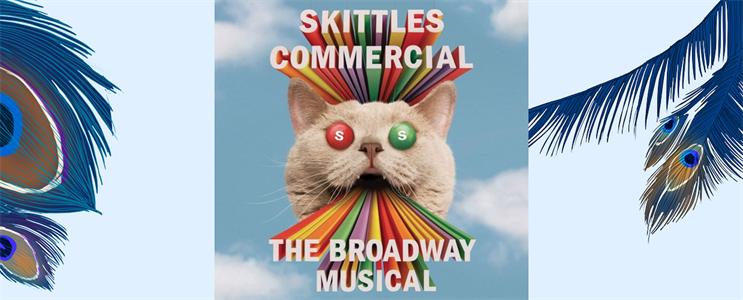 Best in Arts, Entertainment, Sports and Media
WINNER: Skittles and ICF Next
WINNER CAMPAIGN: Broadway the Rainbow
"The idea we all — as an industry — wish we had thought of."
That is how one judge described the gamechanging Broadway the Rainbow by Skittles.
The Super Bowl is the world's biggest marketing platform, as well as one of the largest candy-consuming days of the year. After spending years shelling out $5 million-plus for a 30-second advertising spot, Skittles changed direction.
Looking to disrupt predictable big game advertising, Skittles and ICF Next discarded the playbook completely by creating a 30-minute Super Bowl Sunday musical.
A series of content-driven media pulses captured the attention of top-tier outlets. First, Skittles announced it would be creating a musical and that it would be selling tickets (at prices as high as $200) to a real show at a Broadway Theater. Reiterating the real feel of a Broadway show, the brand promoted the musical using out-of-home advertising with bus wraps and Times Square billboards.
Media outlets such as Us Weekly and Fast Company ran pieces when it was announced that Dexter actor Michael C. Hall would star in the show. Audiences got a peek behind the curtain as four original songs were released on Spotify. Finally, an audience of 1,000 ticket buyers — and select media — attended the sold-out show on Super Bowl Sunday, which resulted in overwhelmingly positive coverage in several top-tier media outlets.
All that buzz translated into sales as Skittles consumption saw a 5.6% boost during the campaign period.
+ read more
- show less
HONORABLE MENTION: Wendy's and Ketchum with VMLY&R and Spark Foundry
CAMPAIGN NAME: Keeping Fortnite Fresh
When globally popular video game Fortnite scheduled an online food fight, Wendy's noticed the in-game burgers would be kept in a series of freezers. Looking to spread its message of "fresh, never frozen beef," Wendy's and Ketchum created a player and unleashed fury, not on other players, but on the freezers. Choosing a character with red hair and pigtails, Wendy's spent nine hours destroying freezers and livestreamed it. Consumer awareness about fresh beef at Wendy's increased from 30% to 51%.
+ read more
- show less
---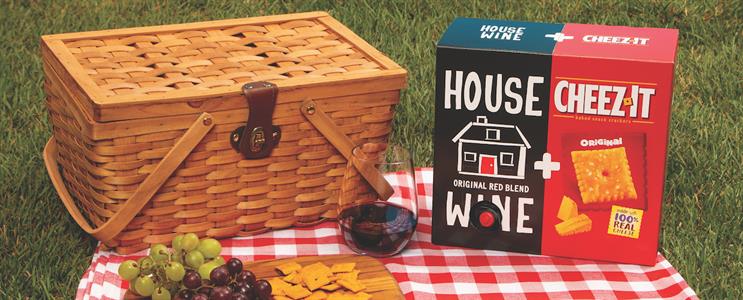 Product Brand Development
WINNER: Cheez-It and Edelman
CAMPAIGN NAME: Wine & Cheez-It
When Cheez-It announced in 1986 that its crackers were made from 100% real cheese, it was a big deal. Now, it's table snacks.
With myriad brands crowding in on the real cheese equity it had built for decades, it was time for Cheez-It to reassert its claim or run the risk of losing more market share.
Looking to earn its way into the conversation, Cheez-It leveraged trends based on consumer, brand and cultural heat to unlock the territory with the most opportunity: brand mashups.
The brand set out to create an experience that was dynamic and playful at its core, something its target audience would instantly know was "for them."
Poking fun at wine culture — nobody partners a pricey bottle of merlot with a bag of Cheez-It's — the brand looked at boxed wine as more about fun and less about the frills. With that, the Wine & Cheez-It box was born.
In advance of the official product announcement, lifestyle, consumer and food outlets were pitched, which garnered top-tier coverage in outlets such as USA Today and The Tonight Show Starring Jimmy Fallon.
Cheez-It turned a beloved brand into a nationwide obsession. More than 30,000 people were waiting on House Wine's website to purchase the box right before it went on sale — a traffic increase of approximately 29,000%. The website crashed and the product sold out in minutes.
Fans who missed out on purchasing the box used a specially designed pairings guide to create homemade Wine & Cheez-It combos to post on social.
"This was ingenious," said one judge. "It was perfectly executed and created strong engagement in a very commoditized category."
+ read more
- show less
HONORABLE MENTION: General Mills — Fiber One and Ketchum
CAMPAIGN NAME: Fiber One Work Done
In 2018, the once-wildly popular Fiber One brand made a play to get back in the game, trimming its calorie count, slicing net carbs and reducing its sugar, making it compatible with diet trends. Playing on the idea of having a little bit of "work done," Fiber One partnered with women who embraced that spirit, the Real Housewives from Bravo TV, to create an original song and music video. Work Done drove more than 2.9 billion earned impressions in more than 130 media outlets. "No one talks about fiber, but this campaign found a way to do just that," explained one judge.
+ read more
- show less
---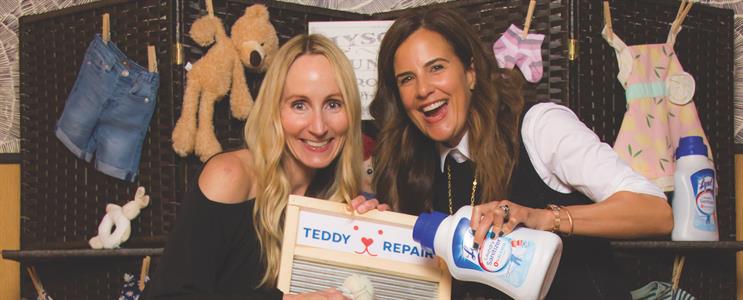 Consumer Launch
WINNER: Lysol and Access Brand Communications
CAMPAIGN NAME: Lysol Teddy Repair
Our children's beloved stuffed animals are swarming with harmful bacteria, including feces in 25% of cases. But kids have emotional attachments to cuddly toys, so taking them away to properly clean them can be a challenge. Lysol jumped on this issue to illustrate a sticky problem, but also show how its new product Lysol Laundry Sanitizer could solve it in a comforting way.
Lysol collected 100 stuffed animals from children at three elementary schools in New Jersey. Each child designated what they wanted repaired on their animal and watched as their teddies were strapped in seat belts and taken to a stuffed animal "hospital," created and branded by Lysol.
In a two-minute video, the brand captured children monitoring their animal's progress in a series of "pampering" photos and their reunions with them. Lysol also held a sweepstakes where parents could submit their child's tattered stuffed animals to be one of 500 chosen to be repaired and sanitized.
DIY expert Mandi Gubler, who runs the Vintage Revivals site and social channels, was the face of the campaign.
The campaign led to Lysol Laundry Sanitizer sales being up 52% over the previous year. All media stories carried direct campaign messaging, noting the product removed 99.9% of bacteria, and Lysol received 84% positive online brand sentiment. Additionally, website traffic to Lysol.com increased by 21%.
This campaign was "smart, memorable and made me think about disinfectant," said one judge.
+ read more
- show less
HONORABLE MENTION: Mastercard and Ketchum
CAMPAIGN NAME: #AcceptanceMatters
For transgender and non-binary communities, the name on their credit card does not reflect their true identity. It can be a sensitive topic, as every time they are asked to present it, it misrepresents who they really are. So Mastercard created a True Name card to allow individuals to put their chosen, or "true" name, on their cards. "This was a difficult category to penetrate," said one judge. "They did it with a very progressive and simple idea that was masterfully rendered."
+ read more
- show less
---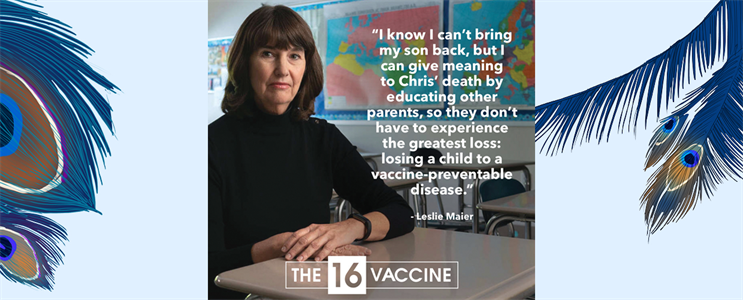 Healthcare
WINNER: National Meningitis Association, Sanofi Pasteur and Padilla
CAMPAIGN NAME: The 16 Vaccine Educational Initiative
Bacterial meningitis is a rare, but potentially deadly disease that can spread from one teen to the next. Most children get vaccinated against this disease at 11 or 12, but as of 2018, only 44% received their second dose and were fully protected.
Working with Padilla, the National Meningitis Association in collaboration with Sanofi Pasteur set out to educate parents about the need for their teens to receive the second dose of the vaccine — with the ultimate aim of increasing dosage rates.
The association has a national grassroots network of survivors — and parents, whose children died or live with meningococcal disease — who wanted to share their firsthand experiences. These stories served as the focal point of the campaign and were shared through national and regional programming on paid, owned and shared channels, with always-on targeted elements that drove to the16vaccine.org.
The site contained more than 65 pieces of educational content, including information by the National Meningitis Association. The 16 Vaccine, with its bold, no-nonsense graphic identity, was adopted as a memorable way to remind parents of the urgent deadline.
The team also issued a call to action for moms to talk to healthcare practitioners (HCPs) about the second dose through media tours and online messaging.
Regional influencers and HCPs were also pitched to amplify the campaign online. Results were just what the doctor ordered, as The16Vaccine.org received more than 1.3 million page views. Online video views hit 8.2 million. Most importantly, there was an uptick of 6.5% in the second dose of the vaccine, with rates climbing to 50.8%.
+ read more
- show less
HONORABLE MENTION: Merck and GCI Health
CAMPAIGN NAME: A Touch of Sugar
Merck and GCI Health's documentary A Touch of Sugar urged people to meet America's diabetes problem head on and seek appropriate treatment earlier. Specific audiences were targeted, such as Hispanic/Latino and African-American communities. Supported by a robust comms strategy the Viola Davis-narrated documentary sounded the alarm on the epidemic. Its Tribeca Film Festival debut secured more than 329 media placements. Traffic to AmericasDiabetesChallenge.com increased by 14,000% in the two weeks following the premiere.
+ read more
- show less
---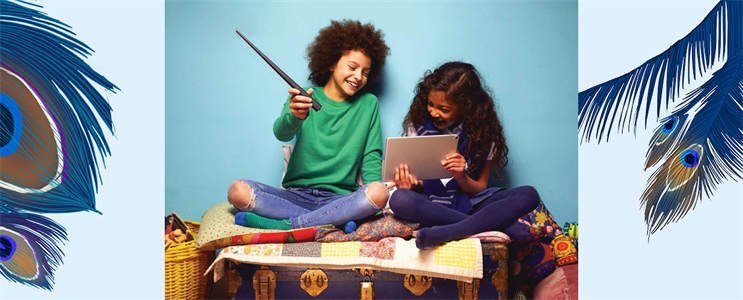 Technology
WINNER: Kano and Max Borges Agency
CAMPAIGN NAME: Making Coding Magical
What happens when you combine the world's most popular wizard, Harry Potter, with London STEM startup Kano? Magic, of course.
Kano was releasing a build-it-yourself wireless wand that showed fans of all ages how to code and create as they flick and swish through 70-plus challenges inspired by the Wizarding World of Harry Potter.
The creative, wizard-inspired challenges teach the fundamentals of coding and introduce the basic concepts of real-world programming, guided by simple steps.
Despite the strength of the wizarding connection, Kano faced some challenges. The coding toys category was highly competitive with industry powerhouses bringing products to market. Media fatigue was also setting in for coding toys and social media platform analysis showed negative attributes, emotions and behaviors trending for coding. With its strategy, Kano aimed to unify the wizarding and coding worlds.
Media events in London and New York gave top-tier media exclusive previews of the kit before it was available to the public. A content-first effort, the agency pushed forward with a strategic reviews program focused on media outlets proven to drive traffic and sales for the brand and category.
Harry Potter himself couldn't have conjured up better results. The kit was one of the most Googled toys of the 2018 holiday season. Website sessions increased by 420% over the previous six months to 3.7 million and referral traffic increased by 484% to 335,700.
Most notably, 150,000 $99 wands sold in two months. The Harry Potter Coding Kit quickly became one of Kano's fastest preordered products of all time and it was named one of the hottest products of the year by Amazon and Google Shopping.
+ read more
- show less
HONORABLE MENTION: Trek Bicycle and 360PR+
CAMPAIGN NAME: Trek Introduces WaveCel, a New Standard in Helmet Safety
Bicycles have come a long way in the past 30 years, but one thing hadn't changed much: helmet safety. Trek Bicycle introduced the WaveCel, a new collapsible cellular structure material that Trek planned to put into its helmets for every type of cyclist. Riding against an entire industry, Trek leveraged professional cyclists, pitched top-tier media outlets and educated retailers nationwide about its new advanced helmet safety technology. Cyclists did more than embrace it — they bought them all. WaveCel helmets sold out in less than two weeks.
+ read more
- show less
---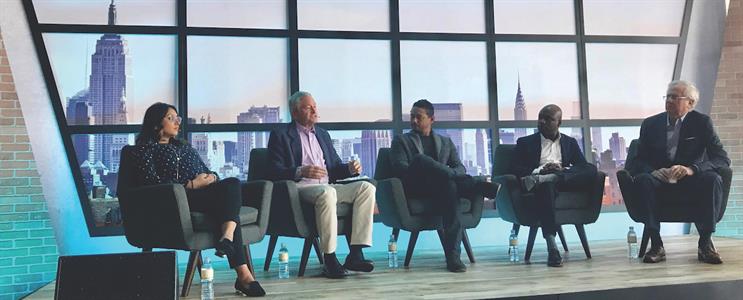 B2B
WINNER: FICO and Porter Novelli
CAMPAIGN NAME: UltraFICO Credit Score Launch
An "unforgiving" credit system has locked millions of Americans out of accessing credit more than a decade after the financial crisis, according to the award entry.
FICO launched a new credit score, the UltraFICO Credit Score, to give disenfranchised individuals a "second chance" if they're rejected.
The UltraFICO Credit Score offers what the company calls a more holistic picture of consumers' financial history, including such information as checking and savings account history, so lenders have more information on which to base their assessment of a consumer's credit-worthiness.
Research from FICO showed this could potentially allow 15 million more Americans to gain access to credit.
One judge says UltraFICO Credit Score Launch was a "smart use of a mainstream story to draw in interest."
The launch of UltraFICO Credit Score was supported by a public relations campaign, where FICO presented its findings at mortgage and banking events to build familiarity.
FICO secured a front-page story in The Wall Street Journal, which served as the anchor of its campaign. A judge praised its "strong tactical work and superb earned effort."
The story went live on the first day of the Money20/20 conference, while FICO launched a microsite, rolled out a social media campaign and arranged media interviews at the Money20/20 on-site and over the phone. In addition, FICO CEO Will Lansing had a keynote session at the event.
The campaign led to 718 broadcast mentions, more than 70 original pieces in top publications and drove 2,500 visitors to the UltraFICO microsite.
+ read more
- show less
HONORABLE MENTION: International Olive Council and Finn Partners
CAMPAIGN NAME: Delivering the Olive Oil Promise and Consumption Growth
The International Olive Council believed there was yet more growth to be tapped from the U.S. despite being the biggest importer market for olive oil. After hiring Finn Partners, the IOC re-engaged key influencers and industry constituencies, such as associations and retail buyers, to increase consumption of olive oil in the U.S. The IOC wanted to drive home the message that olive oil offers clear health benefits. A judge says it was "a lofty goal with the results to back it up."
+ read more
- show less
---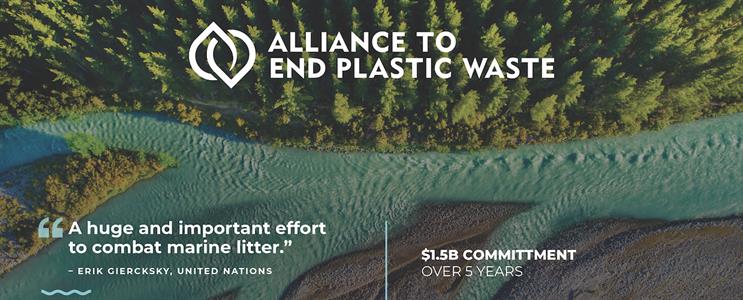 Corporate Branding
WINNER: Alliance to End Plastic Waste and Weber Shandwick
CAMPAIGN NAME: Ten Rivers Rescue
Amid calls to end single-use plastics polluting the oceans, the American Chemistry Council enlisted Weber Shandwick for a campaign to change the conversation away from blanket bans.
The plastics trade association instead amplified the topic of waste management by focusing on the fact that just 10 rivers contribute 90% of all plastic waste in oceans derived from rivers, according to research by the Helmholtz Centre for Environmental Research in Germany.
By investing in waste management infrastructure around these rivers — eight in Asia and two in Africa — the American Chemistry Council believed it could "cut the flow of plastic waste into the oceans by more than 50%."
The council and Weber Shandwick spearheaded this conversation by rolling out an alliance made up of various stakeholders involved in plastics.
Weber Shandwick and its client created the visual identity, messaging and communication for the alliance. It also came up with a campaign to reframe the debate, one in which the American Chemistry Council would promote long-term solutions that would in turn shore up its reputation.
One judge said the campaign created a "uniform mission with NGOs around a catchy fact on the effects of plastic."
The alliance launched on January 16 through a global broadcast with nearly 30 organizations (and counting) and a $1.5 billion commitment to invest in cleaning up the waste over five years.
Via a partnership with National Geographic, the launch achieved 14 million views, more than 300 pieces of unique coverage and an average of more than two minutes on the site.
+ read more
- show less
HONORABLE MENTION: Mars, Jones Knowles Ritchie, Revolt, Freuds and Weber Shandwick
CAMPAIGN NAME: A Transformation with Purpose
In 2018, Mars decided to change its positioning, leading with a corporate brand and purpose. The company created a simple purpose statement to highlight its responsibility: "The world we want tomorrow starts with how we do business today." But the Mars rebrand was more than just about logos and slogans. It was about setting and executing against an actionable agenda. With the support of its vendors, Mars' global corporate affairs team brought its ambitious new vision to life.
+ read more
- show less
---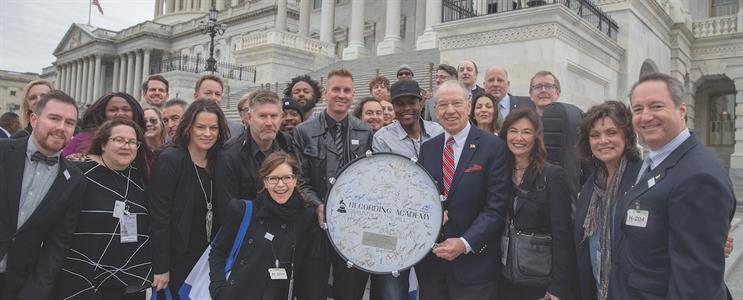 Public Affairs
WINNER: The Recording Academy and Finn Partners
CAMPAIGN NAME: Bringing Music Law into the 21st Century
Judges called this campaign from The Recording Academy — the only trade association that represents all music creators, performers, songwriters and studio pros — "memorable" and "sophisticated."
The academy found that policy and law has lagged behind the development of music streaming ser vices, leaving artists who recorded songs before 1972 without royalties and owners of songs created after that missing out on adequate compensation.
The academy set out to get Congress and President Donald Trump to pass the Music Modernization Act (MMA), enacting meaningful copyright reform. The strategy included developing news hooks around music milestones and Congressional movement throughout the year targeting the academy's various audiences to create a constant amplification for advocacy efforts.
The academy also leveraged its tentpole advocacy events — Grammys on the Hill and District Advocacy Day — to connect music creators directly with members of Congress.
The campaign met its goal, with Trump signing the bill for the largest update to music copyright law in more than 40 years. It also received 560 media placements, including two national op-eds, two podcast appearances and eight broadcast segments. Grammy.com/musicmodernizationact also secured the No. 2 search ranking on Google for MMA during the campaign.
Additionally, more than 1,500 Recording Academy members participated in meetings and events as part of District Advocate Day across 45 states.
"I learned a lot from this campaign and that's the point," said one judge. "Change through education and action."
+ read more
- show less
HONORABLE MENTION: Groveland Four and Edelman
CAMPAIGN NAME: Righting a Historical Injustice
Through an organized pro bono effort, Edelman sought justice for the Groveland Four: African-American men Charles Greenlee, Walter Irvin, Samuel Shepherd and Ernest Thomas who were wrongly accused and convicted of raping a white 17-year-old girl in 1949. An integrated comms campaign helped the men get an overdue pardon. "This campaign shows the best of our profession," said one judge." Demonstrating that PR can influence and drive important results."
+ read more
- show less
---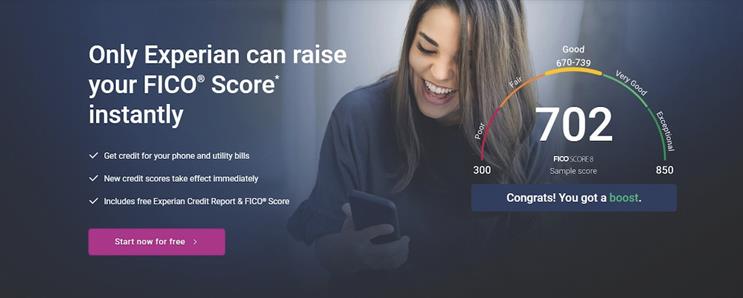 Financial Communications
WINNER: Experian, Weber Shandwick and KWT
CAMPAIGN NAME: Experian Boost
Today, many Americans face barriers in accessing favorable credit products and terms because they have a limited credit history. But recent shifts in tech have created an opportunity for lenders and consumers to think differently about credit, risk profiles and control of data.
Enter Experian Boost, an industry-first, free online platform that gives consumers an opportunity to instantly improve their credit scores. The new platform would enable consumers with "thin" credit files to boost credit scores and potentially change their lives.
Experian beta testing showed that 64% of consumers with a credit file would see an increase in their FICO 8 Score, averaging 5 points. Experian, Weber Shandwick and KWT developed an integrated comms strategy to help educate the public and the banking community about the impact the platform could have on credit-challenged consumers.
However, as part of an intensely scrutinized industry, getting meaningful (and positive) media coverage was not a given. A three-week, all-intensive pitch to The Wall Street Journal resulted in a front-page exclusive. Features in USA Today, The New York Times and many other top-tier outlets followed.
Once the industry was introduced to Experian Boost via press coverage, it then launched Boost America, a national advertising campaign starring actor and financial author Hill Harper. The outreach became one of Experian's most successful Facebook Live campaigns to date, and a Twitter chat with Hill had the highest engagement the company had ever seen.
In total, more than 1 million consumers have signed up for Experian Boost. Website traffic to Experian.com nearly tripled. More importantly, an average of 13% of consumers moved up a credit tier.
+ read more
- show less
HONORABLE MENTION: FICO and Porter Novelli
CAMPAIGN NAME: UltraFICO Credit Score Launch
FICO and Porter Novelli's effort dominated the news at Money20/20 after a Wall Street Journal front-page exclusive built buzz for the UltraFICO Credit Score. Followed by the launch of a microsite, a keynote session at 20/20 by FICO CEO Will Lansing and a robust social campaign that engaged on-site attendees, the campaign for the game-changing credit score system earned lead news coverage on outlets such as CBS Evening News, PBS Nightly Business Report and Good Morning America.
+ read more
- show less
---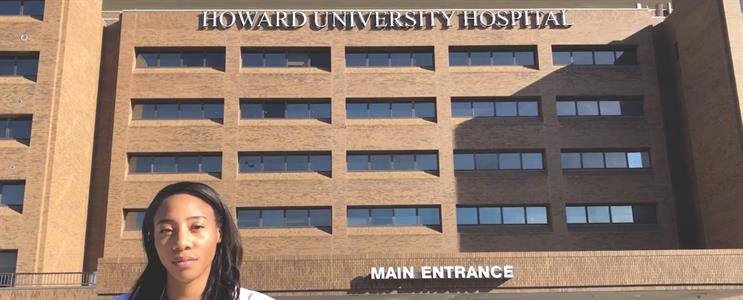 Best in a Crisis
WINNER: Howard University
CAMPAIGN NAME: #HowardMedicineMatters
When a bill to bring a new hospital to Washington, DC's East End area was introduced, Howard's Office of University Communications had little time to react.
The East End Health Equity Act of 2018 was originally written to exclude Howard University's faculty physicians, medical students and residents from providing services and receiving training at the new hospital. If approved, more than 1,000 health professional students at Howard University Hospital, which caters to East End residents, would be in severe jeopardy. The facility is the No. 1 producer of African-American students who apply to U.S. medical schools.
Furthermore, Howard University College of Medicine offers 19 specialties of care and without an agreement to serve these patients at the new hospital, the program would struggle to keep its accreditation, which is contingent on patient load.
On Saturday, December 1, 2018, just three days before the bill was slated for a DC Council vote, the school launched its crisis communications campaign, #HowardMedicineMatters.
The grassroots movement a imed to leverage public support from students, faculty, alumni and concerned citizens to convince the council to add an amendment, which allowed university students to participate in servicing the new hospital.
A microsite informing stakeholders of the university's position and the threat that the current bill poses to the future of the College of Medicine was launched. Leveraging social media, staff engaged more than 75 journalists, all of whom were Howard University alumni, to support the effort.
Boosting impressive social numbers, the effort successfully led to an amendment to include Howard in the East End Hospital plan.
+ read more
- show less
HONORABLE MENTION: Chuck E. Cheese and Current Global
CAMPAIGN NAME: Chuck E. Cheese Pizza Conspiracy Theory
What happens when you are the victim of fake news? That is what happened to Chuck E. Cheese when a popular YouTube vlogger accused the chain of "recycling its pizza slices." Within hours, the company fought back by creating YouTube ads demonstrating how Chuck E. Cheese's pizzas are made, along with videos from local influencers and credible media outlets. While sales took a slight hit following the initial video, Chuck E. Cheese rebounded to post a sales increase of 7% year over year.
+ read more
- show less
---
Public Sector
WINNER: National Peanut Board and Golin
CAMPAIGN NAME: Size 4 to 6 Months
Food allergies are on the rise. But peanut allergies, in particular, can be prevented or reduced by up to 86% by introducing peanut foods to infants aged 4-6 months, according to government early introduction guidelines. Despite this, parents aren't playing ball.
The National Peanut Board, a farmer-funded organization that promotes U.S. peanuts, gave parents a reason to act. The organization devised an infant clothing line called Size 4 to 6 Months.
The collection linked the behavior of shopping for a child's clothing during the specific time period that is crucial to introducing peanut foods. Inside the clothing, consumers could find educational care instructions about the simple ways to introduce peanuts to infants.
To get millennial parents on board, the National Peanut Board tapped into its greater sense of social purpose by collaborating with the American College of Allergy, Asthma and Immunology to collect proceeds from clothing line sales. All of the profits were donated to programs that directly advance peanut allergy solutions.
As a result, 76% of millennial parents exposed to the campaign confirmed they introduced peanuts to their child before 12 months of age, compared to 48% who did not see the campaign. When asked if they gave peanut foods to their child before 7 months of age, 61% of those exposed to the campaign said "yes," compared to only 25% who were not exposed to it.
The campaign also generated advocacy, with 80% of those exposed passing on the recommendation to friends and family.
"This campaign tackles a difficult topic to encourage substantial behavior change," said one judge, adding that the effort was clever with creative conversation drivers.
+ read more
- show less
HONORABLE MENTION: King Country Metro and C+C
CAMPAIGN NAME: Just One Trip
King County Metro set out to help solve Seattle's traffic congestion problem by recruiting new riders. To do this, it offered free transit passes and personalized trip plans. More than 21,000 people pledged to try a new mode of travel, participants reduced 861,621 solo trips in the region and there was an overall 3% decrease in drive-alone trips across the King County region. "This campaign got specific with data and consumers and created change, which is hard to do in this category," said one judge.
+ read more
- show less
---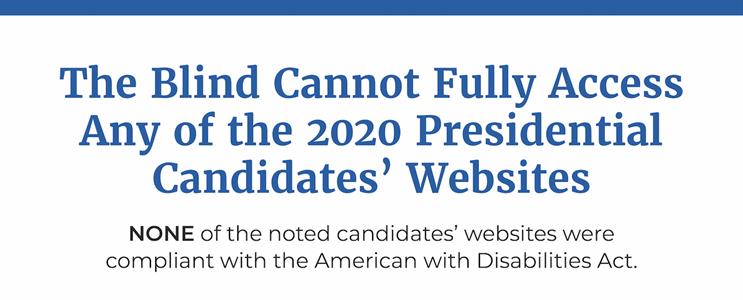 Nonprofit
WINNER: Miami Lighthouse for the Blind and Visually Impaired and Finn Partners
CAMPAIGN NAME: Seeing 2020 Clearly
More than 12 million Americans are blind or visually impaired and shut out from information on the web that is readily available to everyone else. Most of them are voters who want to know more about the candidates and their proposed policies. So when it came to election time, many felt short-changed when making voting decisions.
With the first Democratic presidential primary debate scheduled for June 26, 2019, it was a prime opportunity to break through. Virginia Jacko, the first blind CEO of the Miami Lighthouse for the Blind and Visually Impaired, believed website accessibility is this generation's wheelchair ramp, so the association took action.
The group's IT team (most of whom are blind) analyzed the websites of all presidential candidates for accessibility to those who are blind and visually impaired.
The report uncovered staggering oversights: none of the candidates had websites that were fully accessible or Americans with Disabilities Act (ADA) compliant. Candidates were then ranked in order of accessibility based on 10 criteria.
The organization also issued a challenge for all candidates to ensure their websites were fully ADA compliant and put an accessibility statement on their page.
Before the third debate in September, the group found that the majority of candidates, except two, had updated their sites.
The story broke on Time.com the morning of the first debate. By October, Finn secured 40 top-tier news articles.
+ read more
- show less
HONORABLE MENTION: March For Our Lives and Precision
CAMPAIGN NAME: March For Our Lives
After a school shooting prompted the students of Marjory Stoneman Douglas High School to form March For Our Lives in protest against America's gun violence epidemic, the group's leaders wanted to keep its supporters actively engaged. Partnering with Precision for support, the group reinvigorated the debate on gun violence. More than 200 local chapters were formed, but most importantly, more than 120 new laws on gun safety have passed since the shooting.
+ read more
- show less
---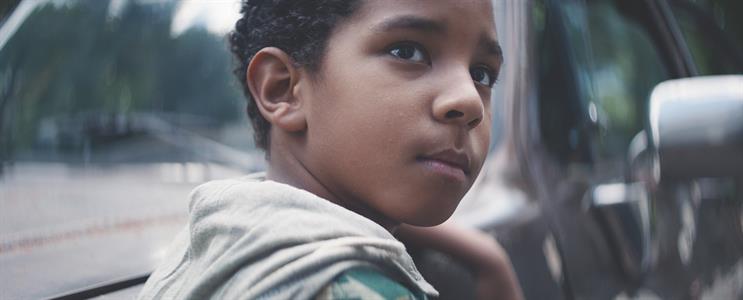 Corporate Social Responsibility
WINNER: Gillette and MMK+ (Ketchum)
CAMPAIGN NAME: We Believe
Entering 2019, the definition of "masculinity" was under fire, with new allegations of male bullying and harassment surfacing almost daily. As the pre-eminent male grooming brand, Gillette felt uniquely positioned to take a stand on the issue. Gillette turned its iconic tagline, The Best a Man Can Get, into a provocative question "Is this the best a man can get?" for a YouTube film.
At midnight on January 14, 2019, Gillette released #TheBestMenCanBe, followed by an exclusive in The Wall Street Journal. The comms team expected an immediate response from angry critics and, without fail, enraged males fired back, accusing Gillette of attacking all men — and masculinity itself.
Premeditating this, Gillette and Ketchum chose not to moderate the discussion, instead allowing the conversation to unfold. And what began as an overwhelmingly negative conversation turned positive, illuminating the need for discussion and reflection regarding the status quo for masculinity.
From there, Gillette pushed ahead to cultivate an evolved definition of manhood. In the U.S., it released First Shave, a film featuring a transgender man shaving for the first time.
We Believe became a global media and social sensation overnight with just a few hours of paid media support behind the brand's YouTube channel. What was initially reported as the most disliked brand film in YouTube's history became among the most liked, with 110 million video views. Moreover, it struck a chord with conscious consumers as the brand experienced double-digit online sales growth since January.
"This was a home run. It was smart, risky and powerful," said one judge.
"Gillette took a stand and didn't back down," said another. "That's corporate character."
+ read more
- show less
HONORABLE MENTION: Gillette and MMK+ (Ketchum and Porter Novelli)
CAMPAIGN NAME: Gillette — First Shave
Losing traction with Gen Z and millennial audiences, Gillette sought to take a more socially conscious positioning around male masculinity. The brand followed up its We Believe effort with First Shave, which centered on Samson Brown, a transgender man and prominent Canadian transgender advocate, experiencing his first shave. The video continued a dialogue about men's behavior and what it means to be a man.
+ read more
- show less
---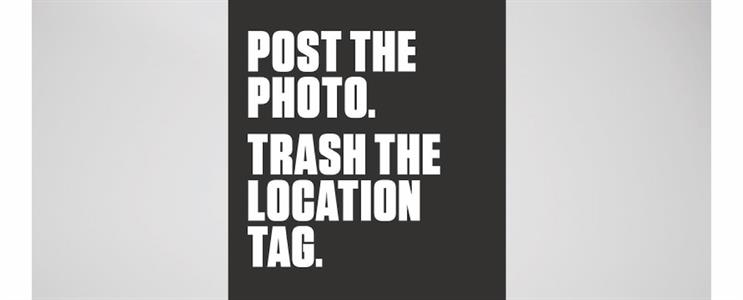 Social Media
WINNER: Jackson Hole Travel & Tourism Board and Exponent PR
CAMPAIGN NAME: Tag Responsibly, Keep Jackson Hole Wild
Behold the power of social media: Instagram-posting tourists have popularized hitherto obscure locations to such a degree that the leaders of Jackson Hole, Wyoming, decided something had to be done.
They were happy that tourists were visiting the town and enjoying the area's natural beauty. But they have a duty to preserve the 97% of the land in the area designated as protected. However, geotagged Instagram posts were drawing more and more people to environmentally sensitive locations.
As a result, mass erosion and other problems related to an increase in traffic were damaging locations that had survived largely intact for thousands of years. The trend even put tourists in danger when they found themselves in situations requiring more backcountry knowledge than they possessed. As a result, the resource-restrained national park experienced an increase in major search and rescue operations.
The solution: Turn Instagram against itself. The board created a generic location tag called "Tag Responsibly, Keep Jackson Hole Wild," and then prompted it with an announcement video on social channels and shareable posts like, "How Many Likes Is a Patch of Dead Wildflowers Worth?" and "Post the Photo. Trash the Location Tag."
After less than a year, use of the generic geotag managed to eclipse the total number of Delta Lake geotags that had threatened its pristine blue waters. One judge said the board's entry was a clever take on the problem and produced "clear results."
+ read more
- show less
HONORABLE MENTION: Medela and Ogilvy
CAMPAIGN NAME: #22Victories
Learning that one in four moms don't get past the first 21 days of breastfeeding, breast pump brand Medela came up with the #22Victories campaign. It focused on the reality of breastfeeding with the idea that if moms make it to day 22, they can hopefully breastfeed as long as they choose. Over the course of the campaign, Ogilvy and Medela collaboration developed and published over 800 variations of content across social media channels.
+ read more
- show less
---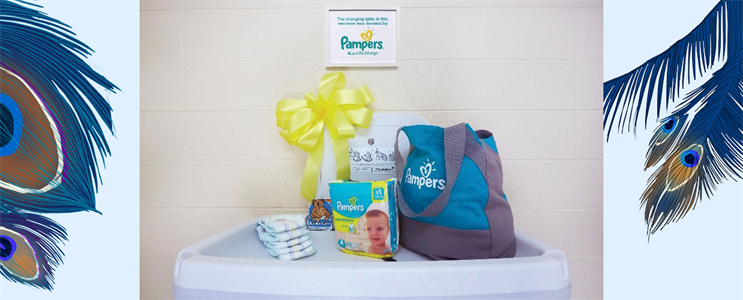 Influencer Impact
WINNER: Procter & Gamble and MSL
CAMPAIGN NAME: Pampers #LovetheChange Changing Tables
In 2018, conversations around changing table inequality were fueled by an image posted on social media of Donte Palmer, a father who had to squat in a public bathroom to change his son's diaper.
Using Palmer's story as inspiration, Pampers and MSLGroup set out to enable handson dads with a commitment to install 5,000 changing tables in public restrooms across the U.S. and Canada by 2021.
While the role of mom is always celebrated, 74% of dads feel society places less value on their role, even though 90% consider themselves hands-on. This research, along with the Palmer photo, inspired Pampers to lead the fight against change by shining a spotlight on how dads, parents and babies Love the Change together
The effort tied in with the brand's efforts to stay relevant in a competitive market and show how it has evolved with the changing needs of parents and babies. Looking to drive brand love through engaging communications and a tangible act, the team harnessed real-time social conversations to help deliver changing table equality in North America.
The agency timed the announcement to coincide with Father's Day. Bespoke video content and an army of influencers continued the conversation online.
A fully integrated PR-led activation saw Pampers partner with baby accessories brand Koala Kare to deliver the changing tables. Over 600 locations were identified, with installations continuing. Earned media interviews with Pampers partner John Legend and Palmer resulted in coverage in toptier outlets. Most importantly, Pampers overdelivered on sales goals for the quarter.
"Pampers identified a culturally relevant moment and reacted in a timely way," said one judge.
+ read more
- show less
HONORABLE MENTION: California Milk Processor Board and Rox United
CAMPAIGN NAME: Bones Love Milk Shredquarters
With milk sales on the decline, the California Milk Processor Board teamed with Rox United to "make milk cool." In preparation for a 10-day pop-up event, it launched a skateboarding team led by pro skaters and built a world-class skate park. A team of social media influencers were brought onboard to help spread the word. The pop-up garnered more than 1.3 billion earned media impressions; 25,600 people visited the brand's website; and Instagram stories received 567,950 views.
+ read more
- show less
---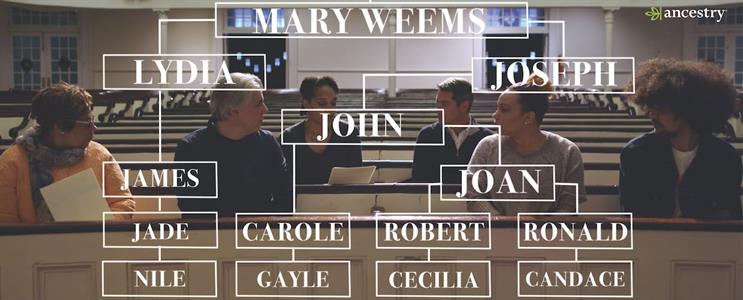 Broadcast/Film/Video
WINNER: Ancestry and Weber Shandwick
CAMPAIGN NAME: Railroad Ties
Slavery was legal in the U.S. until 1865. As a result, enslaved people had their names changed and those who escaped to freedom along the Underground Railroad disguised their genders or used different names, which made tracking family histories complicated.
Leveraging its historical data, Ancestry worked with Weber Shandwick to uncover and celebrate long-hidden stories for a documentary feature called Railroad Ties, where records came to life as emotional stories.
Ancestry recovered the lost history of the descendants of escaped slaves to reveal previously unknown connections to the descendants of the abolitionists who helped them along the way.
The brand started by examining records from 1860, narrowing from the thousands of slaves who escaped along the Underground Railroad to those who specifically came through a single network in Brooklyn, New York. Ancestry historians worked for several weeks until they unearthed seven families whose records revealed connections. These families were brought together at Plymouth Church, now known as the Grand Central Depot of the Underground Railroad.
Record by record, stories were brought to life and the reveal was dramatic and longlasting. Working with Sundance TV and documentarian Sacha Jenkins lent credibility and expanded the documentary's distribution. The campaign kicked off at the Sundance Film Festival and culminated with an in-depth segment on CBS This Morning.
The documentary garnered more than 2 million views and a 10% increase in site traffic was directly attributed to the film. Moreover, 83% of people revealed they would consider using Ancestry. "This was timely, relevant, authentic and impactful," said one judge. "True storytelling genius."
+ read more
- show less
HONORABLE MENTION: OpenTable and Carmichael Lynch Relate
CAMPAIGN NAME: OpenTable Goes Into #DiningMode for Mother's Day
When OpenTable research showed that 85% of people check their phones while eating in a restaurant, the brand saw an opportunity to reconnect people over a meal. #DiningMode was launched in time for Mother's Day and word spread on social media via a hero video. For Mother's Day, diners were encouraged to go screen free, with hundreds of restaurants rewarding those who did so. "Great cultural insights that created impact beyond the campaign," said one judge.
+ read more
- show less
---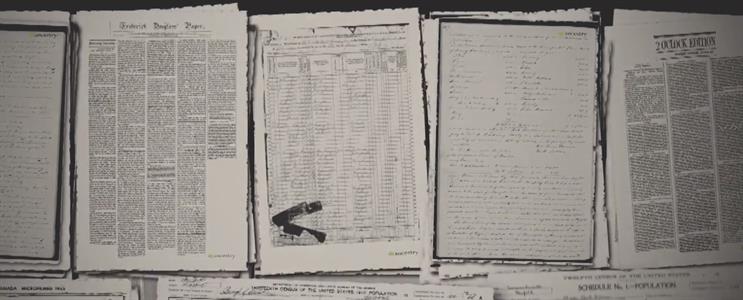 Data Insight

WINNER: Ancestry and Weber Shandwick
CAMPAIGN NAME: Railroad Ties
The descendants of African-American slaves often face unique challenges when it comes to tracing their lineage.
Their forebears were stripped of their humanity and identity.
Those who escaped bondage through the Underground Railroad added another complication: They often concealed their identities, changing their names, disguising their genders or passing for white.
Understanding a people's powerful need for identity, Ancestry helped the descendants of slaves who escaped through the Underground Railroad recover their lost family history in a stirring documentary about selfdiscovery, Railroad Ties.
Ancestry found the living relatives of a handful of families that escaped through a single Underground Railroad network in Brooklyn, New York, convening them at Plymouth Church in Brooklyn, now known as the Grand Central Depot of the Underground Railroad.
Drawing upon its vast trove of data of the genealogy company, Ancestry historian Lisa Elzey guides the group through the powerful stories of their family tree. In the process, she reveals a surprising connection between a family fleeing slavery and the family that hid their daughter in an attic.
One judge called it "beautiful storytelling grounded in relevant insight." Another credited the film with "great primary research" for mining its myriad data points, including birth, death and marriage certificates, census records, news articles and obituaries.
Ancestry partnered with Sundance TV and documentarian Sacha Jenkins, allowing Railroad Ties to premiere at the Sundance Film Festival. After seeing the video, 9 out of 10 African-American viewers wanted to know more about their family history.
+ read more
- show less
HONORABLE MENTION: Early Warning Services and Huge
CAMPAIGN NAME: How Zelle used Data to Make "Everyday Better"
After payment service Zelle saw usage of its app decrease, with consumers only using it once or twice a month, it was time for a change. Finding that consumers weren't aware of Zelle's full range of services, the company behind the payment service, Early Warning Services, launched Everyday Better, a multifaceted campaign showing what was possible with Zelle. After the campaign, year-over- year payment values increased 56%, while transaction volume increased 71%.
+ read more
- show less
---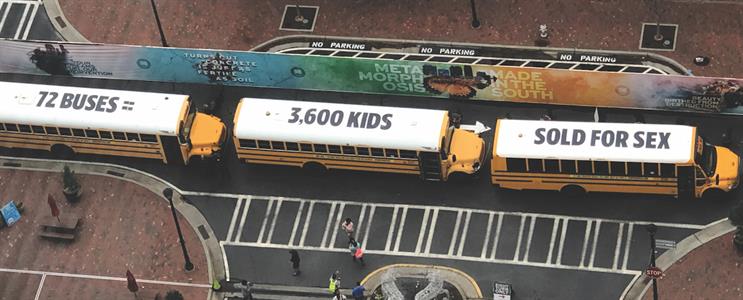 Promotional Event
WINNER: Street Grace and Porter Novelli
CAMPAIGN NAME: Stop Traffick
"This campaign changed lives," said one judge. "An incredible effort that cut through the clutter in an impressive way."
With global attention focusing on the city of Atlanta in advance of Super Bowl LIII, Street Grace leveraged the opportunity to deviate attention away from the city's highway traffic problem and instead highlight the city's sex trafficking issue.
More than 3,600 children are sold as sex slaves every year in Georgia — enough to fill 72 school buses. The group worked with the Georgia Department of Transportation and arranged for 72 buses wrapped in antitrafficking messaging to drive through the heart of Atlanta, creating a mile-long billboard that encouraged citizens to combat domestic minor sex trafficking.
More than 3,600 children are sold as sex slaves every year in Georgia — enough to fill 72 school buses. The group worked with the Georgia Department of Transportation and arranged for 72 buses wrapped in antitrafficking messaging to drive through the heart of Atlanta, creating a mile-long billboard that encouraged citizens to combat domestic minor sex trafficking.
With Atlanta finalizing preparations for the big game, Street Grace picked a route that ended at Mercedes-Benz Stadium. Supported by a robust communications campaign, the agency pitched local and national media, enlisted local influencers and corporate, nonprofit and government organizations to share the message digitally.
A microsite was created, as well as a Traffick Watch Twitter channel. Both were designed to deliver education on the warning signs for trafficking and provide an opportunity for citizens to sign a pledge to watch for human trafficking in their neighborhood.
In one week, the campaign garnered 161 million media impressions. Outlets including AP, The New York Times, USA Today and The Washington Post covered the stunt. StopTraffick mentions increased 4,200%.
Following the stunt, Georgia had its strongest legislative session to date for trafficking, passing three bills. It led to 33 people being arrested on sex trafficking charges in just 29 days after the buses rolled through.
+ read more
- show less
HONORABLE MENTION: Mastercard and Ketchum
CAMPAIGN NAME: #AcceptanceMatters
By introducing the True Name card — the first payments product that would use alternative verification methods and allow individuals to put their chosen or "true" name on their cards — Mastercard set a new industry standard. As a longtime sponsor of NYC Pride, Mastercard looked to further serve those in the LGBTQIA+ community. It enlisted key influencers and pitched large media outlets. As a result, multiple card issuers reached out to bring True Name products to their customers in early 2020.
+ read more
- show less
---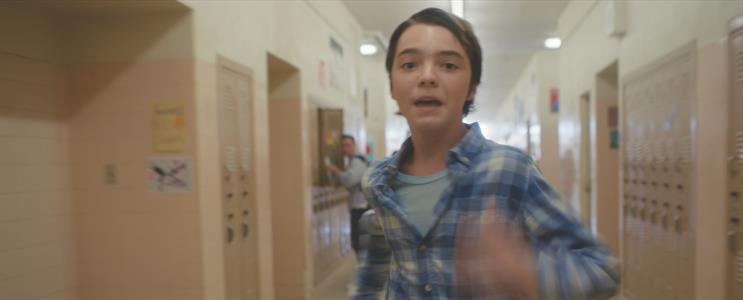 Viral
WINNER: Sandy Hook Promise and Dini von Mueffling Communications
CAMPAIGN NAME: Sandy Hook Promise Back-to-School Essentials
Since the tragic shooting at Sandy Hook Elementary School almost seven years ago, reactive measures like active shooter drills and bulletproof backpacks have increased manifold.
Following one of the deadliest years on record for school violence in 2018, Sandy Hook Promise chose to debut its yearly PSA three months early and created the most important back-to-school ad of the year.
Titled Back-to-School Essentials, the PSA's main objective was to raise awareness among parents, educators, elected officials and high school and college students about gun violence prevention and Sandy Hook Promise's Know the Signs programs.
Bringing awareness to what has become the horrific "new normal" of going back to school — the constant anxiety that a shooting could break out at any moment — the video illustrated the stark contrast between what the school season should be versus what it has become and how this trend can be reversed.
The effort launched on September 18, 2019, with a print exclusive in The New York Times and a broadcast exclusive on Today
The response was overwhelming. The PSA garnered a total of 130.7 million views. Presidential candidates including Elizabeth Warren and Joe Biden shared the PSA on their personal social media platforms, as did Kim Kardashian and Alyssa Milano.
The group saw an uptick of 1.3 million to their email list and a 227% increase in donations. Lastly, 4.5 million people chose to Make the Promise, an option that adds supporters of the organization to the internal database for donations and volunteering.
"Not only is this incredibly important and powerful work," said one judge, "but it also checks every box."
+ read more
- show less
HONORABLE MENTION: Reese's and Zeno Group
CAMPAIGN NAME: Reese's Candy Converter
Reese's Candy Converter became one of the most talked about topics around Halloween — with zero paid media spend. In the run-up to Halloween, the brand's Candy Converter came to life as a one-of-a-kind tool where trick-or-treaters were given the opportunity to bring their unwanted candy and exchange it for Reese's Peanut Butter Cups. The effort resulted in an uptick of 2.1% year over year for the two-week Halloween season. Online, the brand saw a 600% increase in brand mentions.
+ read more
- show less
---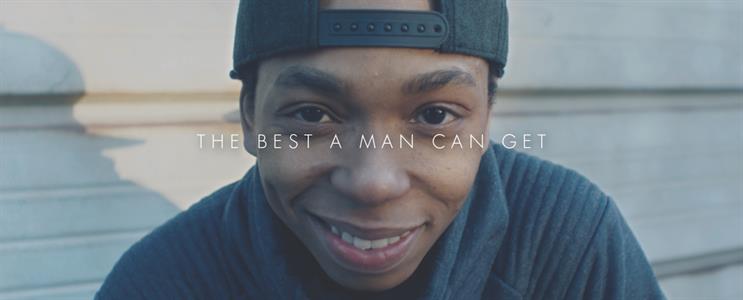 Content
WINNER: Gillette and MMK+ (Ketchum and Porter Novelli)
CAMPAIGN NAME: Gillette — First Shave
Talk about a close shave.
Men's grooming brand Gillette was losing relevance with Generation Z and millennial audiences as competitors inserted themselves into the cultural zeitgeist on topics of masculinity, all while Gillette remained concentrated on product development.
With 72% of millennials willing to pay extra for products and services from companies dedicated to social change, Gillette knew it needed to stand for something more meaningful. The brand saw an opportunity to demonstrate i ts support for modern masculinity and build a positive narrative around The Best Men Can Be, Gillette's new, more socially conscious positioning.
Showcasing Gillette's support for the LGBTQ community in an authentic way was key. In early 2019, Gillette and Ketchum created a dialogue about men's behavior and what it means to be a man. First Shave was the next step.
Pre-launch, the team worked with nonprofit groups that advocate for the inclusion of LGBTQ communities to gain insights. First Shave centered around Samson Brown, a transgender man and prominent Canadian transgender advocate, experiencing his first shave with guidance from his father. The message: "Whenever, wherever, however it happens, your first shave is special."
First Shave was released at the Inside Out LGBT Film Festival in Toronto. Samson spoke with media and kicked off the social conversation with an online post.
More than 1,500 articles were written about the campaign. On social media, 85,000-plus posts appeared about First Shave, 83% of which were positive/neutral. "Gillette took a risk with an underexplored topic," said one judge, "but treated it authentically and drove an important conversation."
+ read more
- show less
HONORABLE MENTION: UL Firefighter Safety Research Institute and Allison+Partners
CAMPAIGN NAME: Close Before You Doze
UL Firefighter Safety Research Institute tasked Allison+Partners with creating a large consumer effort that would drive behavior change for its Close Before You Doze campaign. It was brought to life by capturing a live fire on video and demonstrating the impact of the closed door in a home fire, which concluded with a dramatic unveiling. A multifaceted media campaign led to more than 12 million views of the online video.
+ read more
- show less
---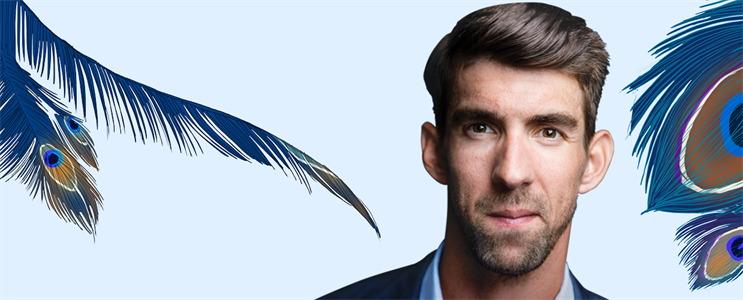 Communicator of the Year
WINNER: Michael Phelps
In the water, Michael Phelps was invincible. He became the most decorated Olympian of all time, winning 23 gold medals, 28 in total. His stardom soared as quickly as his medal haul grew. With his Olympics performances, he became a global phenomenon and a household name. Olympic hero. Superstar. Husband. Father. From the outset, it seemed like Phelps had it all.
But away from the pool, Phelps' world often crumbled around him as he constantly struggled with debilitating depression and anxiety.
His reckless abandon would bookend each Olympics win, leading to different types of headlines. Self-described public "explosions" involving drugs and alcohol after victories in 2004, 2008 and 2012 offered a glimpse of his struggles.
Unbeknownst to the sporting world, Phelps' battle with depression led him down dark paths as he considered suicide in 2012 following the London Olympics. Sinking to his lowest ebb, Phelps sat alone in a room for "three to five days," not eating or sleeping and "just not wanting to be alive," he said.
Thankfully, his next step was to seek help. Fast-forward a few years and Phelps worked to implement stress management into programs offered by his Michael Phelps Foundation. He also worked with the Boys & Girls Clubs of America. But he knew more had to be done in the fight for mental health.
Although he had delved into his issues previously, on May 22, 2018, Phelps took a bold, brave step as he used a global platform to publicly admit that "it's OK to not be OK." Partnering with Talkspace, an online therapy platform, Phelps fully shared his personal experiences in TV advertisements and YouTube videos, which encouraged people to speak openly about mental health and demonstrated the unique benefits of Talkspace.
His name recognition added gravitas to mental health discussions. And Phelps is more than just a celebrity spokesman for Talkspace, as he joined its advisory board — and he approaches the role with the same zeal he put into his Olympic training.
His partnership with the brand wasn't a premeditated move to enhance brand Phelps. Rather, like the world's best communicators — and previous recipients of this award — he authentically committed to a cause he was passionate about and is leveraging his fame to help others.
Talkspace CEO Oren Frank commended Phelps, not only for his skills as a communicator and partner for Talkspace, but also for his courage as he "tries to break down the stigma around therapy and eliminate barriers for those in need."
A year after Phelps launched the partnership with Talkspace, he further pulled back the curtain on his struggles. With two tweets from his Twitter handle in May 2019, Phelps helped reignite a global discussion.
"Did you know that one in four people around the world experience a mental health issue? I was one of them," he wrote. "I struggled with anxiety and depression and questioned whether or not I wanted to be alive anymore. It was when I hit this low that I decided to reach out and ask for the help of a licensed therapist. This decision ultimately helped save my life. You don't have to wait for things."
The tweets garnered hundreds of thousands of likes, retweets and replies. Talkspace has also seen a rise in clientele. But more importantly, Phelps' words have helped to save lives.
"Those moments, feelings and emotions, for me, are light years better than winning the Olympic gold medal," Phelps said.
+ read more
- show less
---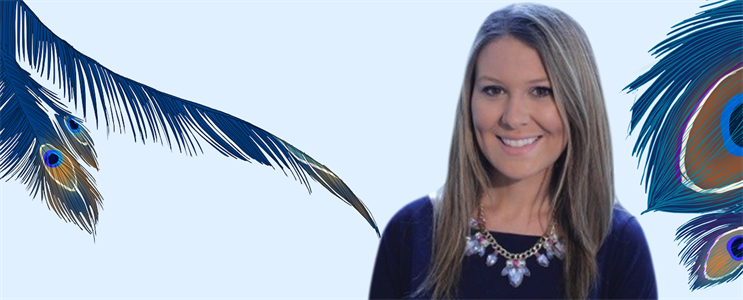 Young Professional
WINNER: Meg Woodworth
COMPANY NAME: Y&R PR
"What a superstar," said one judge of Y&R PR's Meg Woodworth. "To be trusted to be embedded within a client's organization is a testament to her standing in the company."
After developing a passion for PR in her high school years, Woodworth joined Y&R in November 2013 as an account coordinator and quickly rose through the ranks to account director within seven years. During her time at the firm, Woodworth has shot to stardom. She launched — and continues to manage — critical internal initiatives such as Y&Rising Stars, the agency's account coordinator training program.
She has worked on every agency account in some capacity due to her ability to balance multiple projects and maintain flexibility
Woodworth's tactical brilliance and keen eye for identifying the insight as a simple, human truth combined with her compassion for her colleagues makes her the ideal supervisor and leader.
She is wise beyond her years and is trusted by clients. Last year, Woodworth was selected by client Pfizer to be embedded in its communications team to fill in for a colleague on maternity leave.
Woodworth quickly impressed the Fortune 500 powerhouse by how quickly and seamlessly she integrated with the team, where she currently leads communications for four lines of business and advises leadership. She flawlessly navigates internal challenges from legal hurdles to reinforcing the value of communications, proving her value as a leader in the eyes of clients every day.
She oversees media relations for The Jed Foundation, a nonprofit that aims to prevent youth suicide, which struggled with a lack of awareness. She's spearheaded media relations and helped Jed secure over 200 mentions this year.
+ read more
- show less
HONORABLE MENTION: Tania Zaparaniuk
COMPANY NAME: Girls Who Code
In her two years as senior PR and communications manager at Girls Who Code, Tania Zaparaniuk has been an integral part of growing what was once a small nonprofit organization with a mandate of closing the gender gap in tech and transforming it into a leader in the global fight for gender equity. A rising star, she has established herself as a champion for women, equity and diversity. In just a year, Zaparaniuk has grown her team from just one direct report to four direct reports.
+ read more
- show less
---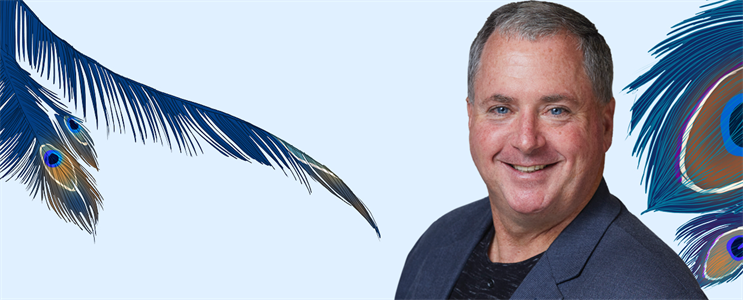 In-House Professional
WINNER: Jon Sullivan
COMPANY NAME: Aflac
Moving storyteller. Breakthrough strategist.Passionate and purpose-driven leader. All of these and more describe Jon Sullivan throughout his 30-year-plus career.
After nearly a decade in journalism, Sullivan entered politics as a spokesman in New York Governor George Pataki's administration, where he led media relations for a 1,400-employee agency. Today, Sullivan leads corporate comms for Aflac. Driven by leadership principles and fueled by a deep sense of purpose, which sparks his passion and creativity, he has transformed Aflac's corporate social responsibility strategy.
When the company faced a reputational deficit, Sullivan developed a robust campaign, My Special Aflac Duck, which established Aflac as an ndeniable leader in CSR.
My Special Aflac Duck is a robotic comforting companion designed to help children cope with cancer treatments. The effort took Aflac's brand to the next level as Sullivan's team honed in on influencers and partners pertinent to duck deliveries. In one year, Aflac has distributed more than 5,600 ducks to 230 children's hospitals in 48 states free of charge.
His bold leadership prowess is most notably on display during high-pressure scenarios facing Aflac and its executive leadership team and he is frequently tasked with leading and educating C-suite executives.
"Jon is a pioneering communications practitioner and an inspiration to all of us," added one judge.
+ read more
- show less
HONORABLE MENTION: Karen Kahn
COMPANY NAME: HP
With over 25 years of reputational and storytelling experience, Karen Kahn joined HP in 2015 as the comms architect for HP's reinvention postseparation from Hewlett Packard. A purpose-driven leader, Kahn's advocacy for diversity and inclusion is a prime example of how she is strengthening HP's business while moving the industry forward. HP has taken a lead in demanding more balanced representation from its agency partners and, on her own teams, Kahn strives to hire for diversity.
+ read more
- show less
---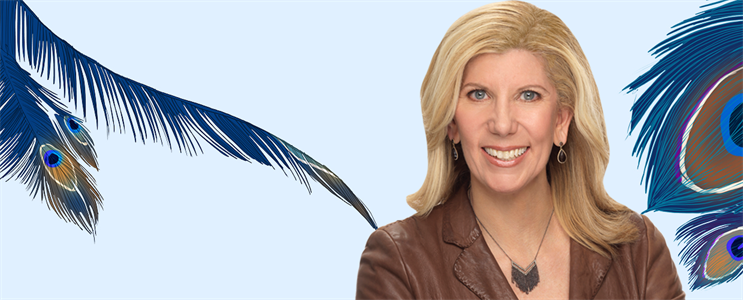 Agency Professional
WINNER: Barri Rafferty
COMPANY NAME: Ketchum (formerly)
As the first woman to lead a top-five global PR firm, Barri Rafferty was tireless in her pursuit to lead Ketchum and the comms industry toward a sustainable path for the future.
A passionate champion of women's empowerment, she leveraged her position and expertise to help women rise in stature and confidence. The women's empowerment program she launched at Ketchum ultimately led to the creation of Omniwomen, which has expanded to more than 10 regional chapters in markets including France, Germany, India and the United Arab Emirates.
Within Ketchum, she established a robust diversity, equity and inclusion program to ensure the best talent is championed — without bias — and appointed the firm's first director of diversity and inclusion in 2018.
After becoming CEO, Rafferty bolstered leadership, mined for new opportunities and spearheaded growth in priority markets. Ketchum's new consultancy model aims to better service clients and compete in the market. Switching to a focus on deep category expertise saw the agency win large pitches for clients such as Target, Sandals and Beaches Resorts, Groupe SEB and Comcast.
An industry ambassador, thought leader and role model, Rafferty's passion for promoting female leaders led her to chair the national executive board of StepUp, an organization that empowers girls from under-resourced communities.
"Rafferty is someone everyone admires," said a judge. "A true leader," added another.
+ read more
- show less
HONORABLE MENTION: Barby Siegel
COMPANY NAME: Zeno Group
Barby Siegel has transformed what was once a small and struggling agency into a global competitor with revenue of $73 million. Today, Zeno has 21 offices on three continents and employs over 500 staffers. Siegel has guided many of the client wins and relationships that elevated Zeno to global stature, including Starbucks, Lenovo and Coca-Cola. Major Zeno wins in the past year include State Farm and SiriusXM. "A true rock star and a force to be reckoned with," said one judge of Siegel.
+ read more
- show less
---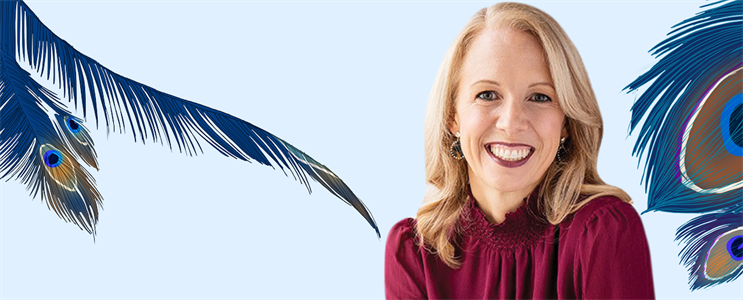 Marketer
WINNER: Mel Selcher
COMPANY NAME: LinkedIn
Recently promoted to CMO of LinkedIn in January 2020, Mel Selcher "elevates the profession," said one judge.
In her previous role as VP of brand, corporate communications and social impact at the organization, LinkedIn was named a top 10 fastest growing brand in the U.S. by BrandZ, growing over 41% in one year.
Showcasing her vision, she spearheaded a campaign to refresh the LinkedIn brand look, feel and voice, which fueled an increase in ad investment and led to the launch of LinkedIn's first global advertising campaign.
Challenging the company to work together in new ways to expose the positive impact LinkedIn has with professionals around the world, In It Together inspired members to share their unique definitions of success, ask for help and help others. Member sessions grew 22% year over year, driven by record levels of engagement in the feed.
A strategic thinker who always pushes companies forward, she developed LinkedIn's first in-house brand team. Selcher also strategically grew and invested in LinkedIn's creative studio team, the in-house brain power behind its external creative. All of these efforts have come together to enable her team to drive the realization of LinkedIn's north star of creating economic opportunity for every member.
Her passion to make a positive impact is apparent both inside and outside of work. She serves on the board of directors and the executive committee of LifeMoves, a leading provider of homeless services in Silicon Valley.
Selcher is the executive sponsor of EnableIn, an Employee Resource Group at LinkedIn that creates awareness and belonging moments for employees around disabilities and mental health. As a part of this work, she helped organize a guest speaker session with NBA superstar Andre Iguodala for employees in July.
+ read more
- show less
HONORABLE MENTION: Rachel Ferdinando
COMPANY NAME: Frito-Lay North America
Rachel Ferdinando leads all marketing initiatives for Frito-Lay North America and has blazed a trail for its core brands. A true marketing guru, Ferdinando has masterfully identified innovative ways to create brand growth through disruption. Since joining in 2017, Ferdinando introduced Doritos Blaze via one of the most-watched Super Bowl ads of all time before following it up with the launch of Doritos Flamin' Hot Nacho in 2018 with a multifaceted campaign that led to $100 million in sales in just seven months.
+ read more
- show less
---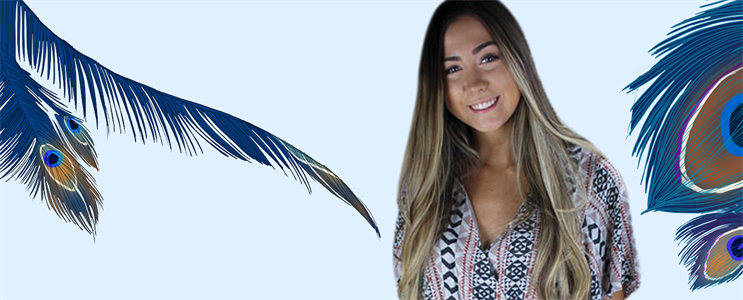 STUDENT
WINNER: Alexis Curls
COLLEGE: University of Florida
"Alexis' innovative and actionable approach set her entry apart," said one judge. Indeed, her campaign, Publix Earth Day 2020 Beach Cleanup: Where Saving Our Planet is a Treasure, was described by another judge as "a realistic and good example of a CSR campaign that connects with the company's stated values and principles."
In a data-driven industry, Curls' campaign was sensibly rooted in data. Backed by solid research, which polled more than 200 people between the ages of 18 and 65, Curls' campaign set out ambitious goals to motivate Floridians to spend one hour picking up trash in their neighborhood beaches. Sound insights were gleaned from the data, which powered a robust strategy that set out multiple objectives and targets.
Leveraging five ocean conservancy groups such as Environment Florida added credibility to the effort. Research also showed that millennials were more inclined to take a stand on values. A smart social media campaign leveraging Facebook, YouTube and Instagram included influencer takeovers, strategic posts and a dedicated hashtag.
What further helped her campaign stand out was the analysis and detail paid to budgeting, as well as evaluations of success for each key component of the strategy.
"Alexis' focus on a regional program was outstanding in its focus on education and rewards — a unique and welcome mix for a PR campaign," added one judge. "I believe that someday soon, Alexis can be a valuable and creative voice in our industry."
+ read more
- show less
HONORABLE MENTION: Maribeth McClenny
COLLEGE: University of Alabama
Maribeth McClenny's use of video and specific focus on saltwater ecology was compelling and provided a fresh look at an environmental issue. Her detailed and well-designed entry garnered high praise from judges. A dedicated microsite and a comprehensive social strategy that leveraged influencers on Instagram and the rising Tik Tok platform displayed her digital and social chops. McClenny's research was particularly strong and was lauded by judges for its attention to detail.
+ read more
- show less
---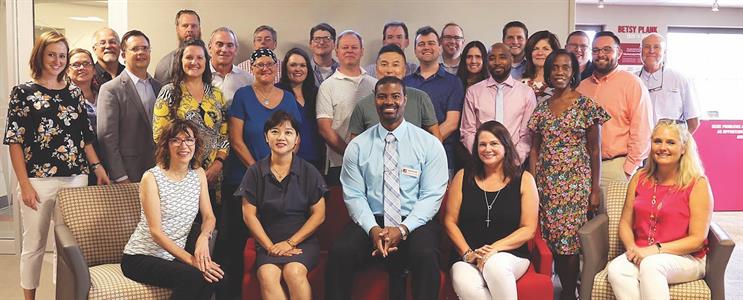 EDUCATION PROGRAM
WINNER: University of Alabama
"This program is world class," said one judge of the University of Alabama's public relations program.
The PR faculty possess a distinct balance of expertise drawn from distinguished career professionals, combined with an unflinching commitment to diversity at the levels of leadership, faculty and instructional content.
A forward-thinking program, it offers specializations in three high-growth market segments: sports and entertainment, tech and digital communication and nonprofit.
In recent years, Alabama has made significant investments in staff expertise and advanced technology.
Its UA Digital Media Center places students alongside industry pros, producing content for four media outlets, including the university's commercial television station.
With nearly 900 PR majors and 40 faculty, the PR student-faculty ratio is 22:1. Its student-run firm, Capstone Agency, is one of the premier student-led agency in the nation and counts clients that top-tier agencies would be proud of, including SunTrust Bank and the American Cancer Society. The firm is also the agency of record for PRSSA.
Of recent graduates, 90% are in full-time positions, while others are in graduate programs or law schools. Multiple 2019 grads are interning at tier-one agencies including Edelman, Golin and Weber Shandwick.
A relationship with The Plank Center for Leadership in PR provides Alabama students with direct access to a board of advisers featuring senior comms leaders from AIG, GM, American Airlines, Brunswick and Ketchum, among others.
Another sign of its excellence: In the past two years, the program has produced PRWeek's Outstanding Student, with Alana Doyle taking the prize in 2019 after Maret Montanari lifted the award in 2018.
"What tipped it was its forward-thinking focus on newer disciplines, an excellent integration program and the excellence of their student-run agency," explained one judge.
+ read more
- show less
HONORABLE MENTION: Boston University College of Communication
The nation's oldest PR program welcomed a new dean in 2019 as Mariette DiChristina, former editor-in-chief of Scientific American, joined the College of Communication. The undergraduate program underwent a total curriculum review. Graduates get jobs — 88% of the school's May 2018 graduate class had full-time employment in their field of study by November. And the college is committed to diversity, as 24% of its class is comprised of international students, while the number of low-income and first-generation students stands at 17%.
+ read more
- show less
---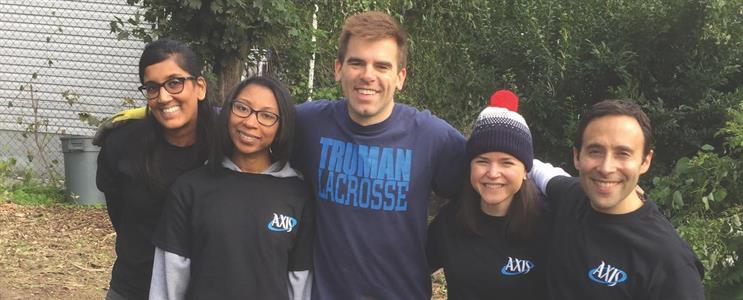 In-House Team
WINNER: Axis
Going into 2018 Axis had suffered a $413 million loss, a 23 % drop in stock price and was facing a global transformation program with a comms team barely a year old.
Top objectives included: deepening employee engagement, strengthening relationships with the financial community and winning over industry media.
The team created Tomorrow Matters Today, a change management and comms program in partnership with human resources and the investor relations team.
The concept behind the project was the idea that we must make tough but necessary decisions now to ensure a better future for the company and its key stakeholders.
Specifics included increasing employees' understanding of the long-term corporate goals and bolstering connections between employees not only across the world, but also between staff and management. Axis also had to regain the trust of the financial community.
The results? Qualitative internal research and focus groups showed improved confidence and a better understanding of corporate strategy among employees. The stock price rose significantly above a low of $47 in December 2017, while the S&P changed Axis' ratings outlook from "negative" to "stable." And media sentiment improved to 75% positive and 11% negative, up from its low point of 56% positive and 29% negative.
"Axis had a clear, focused campaign to reach multiple stakeholders with impressive results based on data," said another.
+ read more
- show less
HONORABLE MENTION: Chipotle Mexican Grill
A new CEO and a headquarters move from Denver to Newport Beach were not challenges, but opportunities to re-establish Chipotle Mexican Grill's brand, grow loyalty and increase trust. The team's reputation campaign leveraged third-party credibility and visibility distancing the chain from its negative past. Results included more than 44 billion media impressions and a 10% increase in sales growth. "The team drove the brand's return to relevance in a creative and compelling way," one judge said.
+ read more
- show less
---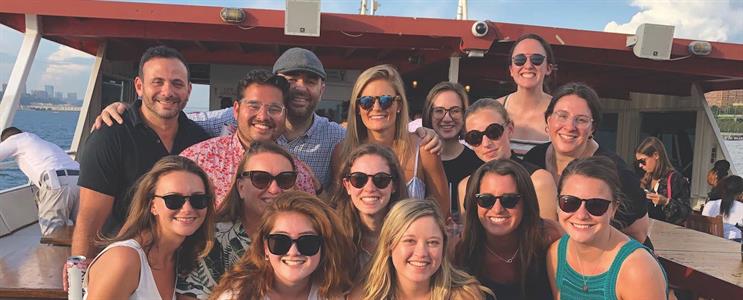 Boutique Agency
WINNER: SourceCode Communications
Since its inception in September 2017, SourceCode Communications has experienced consistent growth — and it continued in 2019 as the firm reported a double-digit uptick in profit.
From its New York City office, SourceCode focuses on technology brands across five verticals: consumer/lifestyle technology, fintech, mobile/telco, enterprise technology, and marketing and advertising technology.
Constantly evolving, the firm focused on developing three new offerings for 2019: crisis comms, analyst relations and channel-agnostic storytelling and amplification.
SourceCode's second year of operations has seen a notable shift, both in the types and scale of client relationships won. From internationally recognized brands such as WePay, a Chase Company, to Silicon Valley disrupters Conviva and LightStep, SourceCode has won and cemented these relationships against competition from more established peers. Moreover, 71% of client relationships over 12 months have seen significant budget increases and the agency boasts an impressive 82% retention rate.
The agency puts a lot of emphasis on employee recognition and rewards. As part of its growth, the firm doubled its staff in the past year, going from 8 to 17. SourceCode also honed its HR programs to focus on being human, stronger and recognized.
"Impressive second year of operations," said one judge, "They have a strong, comprehensive approach to HR programs and strong, integrated work."
+ read more
- show less
HONORABLE MENTION: Cura Strategies
Cura Strategies is a bipartisan integrated strategic communications and public affairs agency focused on one thing: transforming healthcare to improve lives. Revenue for 2019 was projected to hit $2 million on the back of long-term accounts including American College of Cardiology and Advocates for Opioid Recovery. One notable win was a long-term contract with Behavioral Health Group Recovery. And in 2019, Cura CEO Anne Woodbury unveiled guidelines that defined the firm's culture and values for all staff.
+ read more
- show less
---
Small Agency
WINNER: Precision
"Everything Precision tackles is strong," exclaimed one judge. "It uses unique strategies and the agency wins big."
Celebrating its sixth anniversary with continued client success and agency expansion, Precision achieved year-over-year revenue growth of 41% in 2018, while 2019 saw double-digit growth.
On the client side, the agency works with companies, causes and candidates to change people's minds and move them to action. Working with March For Our Lives, Precision spurred on American youths to vote, which led to a 47% increase in young voter turnout in the 2018 midterm elections. An integrated campaign for AIDS United that heavily leveraged video helped prevent proposed healthcare changes after the effort garnered about 90,000 letters, which were sent to members of Congress.
The agency continues to expand its client roster across multiple sectors: healthcare, financial services, energy, sports, entertainment, nonprofit, advocacy, organized labor and government. Building on its success, Precision also expanded its creative, paid media and video offerings to better capture attention and tell authentic stories that resonate with audiences.
Additionally, it launched a data integration and analytics platform, Arrow, to help clients measure program impact and performance in real time.
A robust set of benefits, such as 90% paid health insurance coverage, a profit-sharing program and a generous time-off policy, helps retain — and attract — top-tier talent. Head count increased 22% and notable senior hires included Tom Reno, COO, formerly worldwide COO of BCW, and Mike Spahn, MD and former chief of staff for Senator Patty Murray (D-WA).
+ read more
- show less
HONORABLE MENTION: Singer Associates Public Relations
Last year was a banner year for Singer Associates as new business revenue increased nearly 50%, with total revenue hitting $12.6 million. The 18-person agency, which boasts longtime clients such as Chevron and Stanford Health Care, expanded its footprint. New office spaces opened in San Jose and central California. New clients include Facebook, the Denver Broncos and regional transportation entities SamTrans and Caltrain. Singer also diversified its balance sheet as new clients made up nearly half the total client roster.
+ read more
- show less
---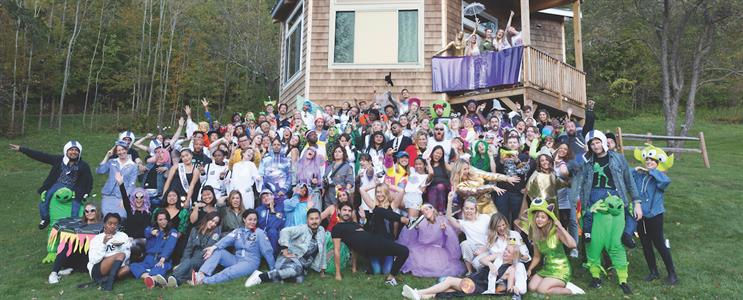 Midsize Agency
WINNER: Praytell
After five years of substantial growth, Praytell battled the fear of stagnation head on. With a relentless drive to have a transformational impact on the clients it represents, Praytell's war against inertia worked: The agency grew business by 31%, driven by a new world of PR, from launches to video, influencer to experiential and more. Revenue hit $21.6 million overall, while head count almost doubled as Praytell ended the year with 150 employees.
Investment in staff and facilities complemented growth as the agency opened new office spaces in Los Angeles, San Francisco, Austin and Chicago. Diversity and inclusion programming was a priority, as was its all-agency Camp Praytell, staff education, training and culture building efforts.
Key account wins included ADT, StubHub, Pernod Ricard for Beefeater, Chivas Regal, Monkey 47 Gin and Kinship.
The firm expanded on work with Estée Lauder, No Kid Hungry and Anheuser-Busch. Praytell spearheaded creative comms for AB's Better World initiative and campaign — Drink Wiser — creating spots starring Anthony Anderson and Los Angeles Laker Danny Green around the core message of responsible hydration.
New benefits included fertility benefits to support growing families, as well as extending its maternity leave, allowing moms time to bond with their newborns.
Its signature Camp Praytell was bigger than ever as more than 125 campers traveled to the Catskills for three days of team building. On top of all this, the agency was named to PRWeek's Best Places to Work list for the sixth straight year and donned the cover of the 2020 January/February print issue.
"Praytell's culture is at the very top of the pack," said one judge.
+ read more
- show less
HONORABLE MENTION: Day One Agency
Another year of whirlwind growth accompanied Day One Agency's leap to midsize status after it won PRWeek's Outstanding Small Agency in 2019. The firm focused on creating deeper partnerships with existing clients such as American Express, Facebook and Chipotle, and new creative work and campaigns for brands including H&M and Ferrara Candy. The agency introduced a year-round leadership academy and added 30 staffers. A memorable year was capped as organic revenue saw an uptick, rising to $15.5 million from $11.5 million the prior year.
+ read more
- show less
---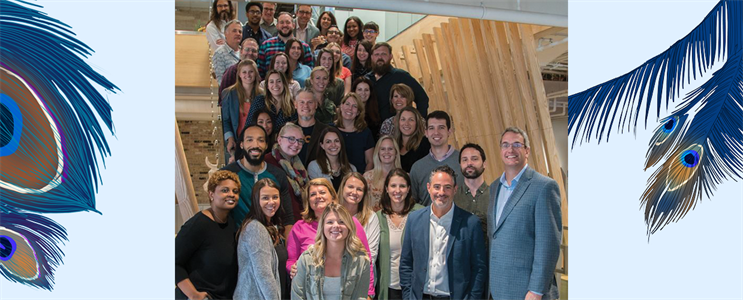 Large Agency
WINNER: Weber Shandwick
Another year of dominance for Weber Shandwick as the IPG agency reclaims the Large Agency title — its fifth in six years. Despite being an industry juggernaut, the firm continues to reinvent itself and seamlessly evolves to meet clients' needs. In 2019, "We Solve" became more than a tagline as Weber made a commitment to transform its clients' businesses — and its own.
The result: More than 40% of global revenue was driven by assignments considerably outside typical comms counsel. As part of its continuing evolution, Weber tapped expertise from outside the industry. Andrea Mokros, a former senior adviser to President Barack Obama, joined alongside Danny Gaynor, a storyteller from Nike and USAID.
Weber registered mid-single-digit organic growth globally and in the U.S. Organic global growth was driven from new assignments with existing clients including IBM, GlaxoSmithKline, Mars and Coca-Cola.
Weber's work permeated culture like never before, especially with its Railroad Ties campaign for Ancestry that brought home Campaign of the Year from PRWeek. It also won new assignments with leading brands such as Kellogg's, Michelin, Buick and GMC.
Building off its new X Practice structure, which puts tech and innovation at the heart of the firm, Weber established a global intelligence network of computer scientists, data scientists and analysts. The practice grew 40% and employs more than 150 staffers.
"The firm continually pushes toward what's possible in the field," said one judge.
+ read more
- show less
HONORABLE MENTION: Porter Novelli
A series of in-house initiatives complemented Porter Novelli's mission of becoming a global purpose communications consultancy. Helping clients to find, live and tell their stories in order to make a positive impact in society, Porter made a difference with campaigns such as Street Grace's Stop Traffick and the UN World Food Programme's first B2C campaign. Inside the firm, 1ForAll, a new corporate and global marketplace for giving back, was rolled out along with the Find, Live, Tell initiative, which helps people with their learning and development plans.
+ read more
- show less
---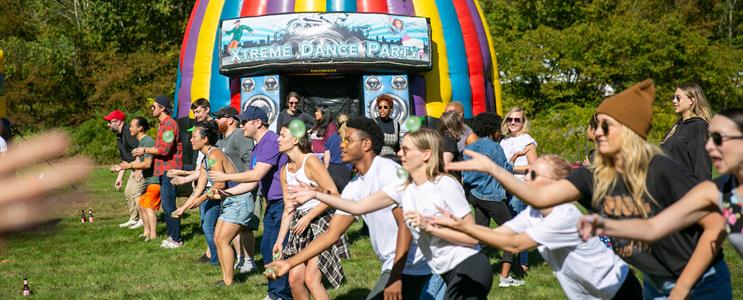 Agency of the year
WINNER: Praytell
Praytell's strong commitment to culture, substantial expansion — the firm saw double-digit growth as revenue grew to $21.6 million — and ferocious appetite to meet the changing needs of clients gained top marks from judges. The award caps off a phenomenal period of growth for the agency.
On the culture front, Praytell's staff grew 41% to 150 employees. It invested in new office spaces in four cities and made significant improvements to its Brooklyn HQ. Not to mention, it graced the cover of PRWeek's Best Places to Work print issue earlier this year and was named to the list for an unprecedented sixth straight year.
Praytell went a step above with employee perks including new offerings such as fertility benefits to support growing families. It piloted a sabbatical program that will fully roll out in 2020, which aims to encourage employees to stay for the long term.
On the business side, Praytell grew 31%, the firm's sixth consecutive year of double-digit revenue growth.
Notable client highlights include spearheading Anheuser-Busch's creative communications for its Better World initiative — Drink Wiser — and expanding its role as creative partner for No Kid Hungry on the Dine for No Kid Hungry campaign in partnership with Grubhub, Shake Shack and other national restaurants.
New clients joining an already impressive roster included ADT, Stubhub and Pernod Ricard. Praytell also expanded its senior-level account team members by 33%.
"The agency is creative, both in its client work and commitment to building a strong culture," said one judge.
"Praytell delivers results," added a second judge, "not just for themselves, but for all its clients."
+ read more
- show less
HONORABLE MENTION: Weber Shandwick
Recording mid-single-digit organic growth globally and in the U.S., Weber Shandwick delivered award-winning, eye-catching work for clients. It opened an appliance store full of Bud Light victory fridges in Cleveland (which sold 3,600 fridges in 24 hours) and orchestrated a deeply touching story about how we're all more connected than we think for Ancestry with Railroad Ties. More than 80% of global growth came from existing clients including IBM, GlaxoSmithKline, Sanofi, Mars and Coca-Cola.
+ read more
- show less