Politics, policy, the media and communication has become a polarised mess over the last few years. In the mainstream of public dialogue, simplified, binary positions have shoved the comforting grey areas of debate to the margins.
When it comes to running a communications agency that is at the forefront of helping clients navigate often extreme climates, you have to have balance; you need to see from everyone's perspective.
Tahmina Mannan and Jonathan Suart – both directors at strategic advisory firm Hanbury Strategy – know this all too well. PRWeek asked them how the agency deals with differences, how it impacts their recruiting, their business and whether it's working out in these coronavirus times…
How did you get involved at Hanbury Strategy in the first place – what attracted you?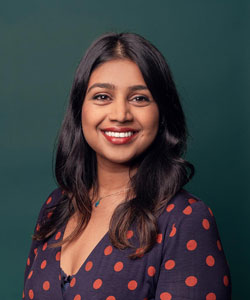 TM: I'd heard about Hanbury when it launched in 2016. Naturally, it made a lot of people take notice - two sides of an important conversation getting together, combining real experience to help businesses navigate the coming landscape. 
I was attracted to the fact that on the comms side, Hanbury has been working with fast-growing companies just like itself. Who better to understand the needs of rapidly growing challenger companies and the issues and opportunities facing them?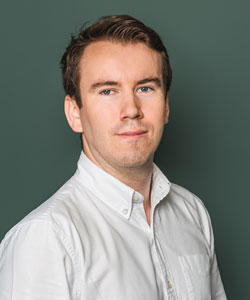 JS: Hanbury was launched a few months after the referendum result, bringing together people who worked on the Leave and Remain campaigns. I had worked for Vote Leave and we wanted to use our experience to help businesses understand the political and policy changes that the Brexit vote would create. 
We also wanted to bring our knowledge of political campaigns into the corporate world to help businesses reach people across the country and tell their story in a compelling way.
Without looking them up… what are the company's values?
TM: We don't tolerate jerks (a personal favourite of mine), we debate - we don't argue, we measure results not hours (another fave!).
JS: Excellence is about both doing great work and being a great colleague. We take risks, we under-promise and over-deliver (a good lesson in life) and we debate - we don't argue, we have a passion for politics.
Now look them up - were you right?
JS: I think we covered them all there! We have regular team lunches where we nominate colleagues who are living these values, so everyone is aware of what they are and what Hanbury stands for.
TM: Having recently joined and being attracted to a company that puts its ethos out on its sleeve like that, they are hard to forget. They're great values and ones we strive to deliver.
How do you deal with differences of opinions in the office?
TM: I can't think of a single working environment that doesn't have colleagues with differing opinions - whether that is on a political issue or the best video conferencing platform!
When one of your company values is not to tolerate jerks, you kind of don't. I think the key to it is to raise your opinion respectfully, and trust your colleagues to do the same. It works for us!
JS: Go back to first principles. What has the client asked for? What is the problem we're trying to solve? Which of these different approaches can best answer these questions.
What debates have you had with each other?
TM: I don't think we've had any! Jonny has had to listen to me go on and on about my favourite headset. I can tell you all about it if you want. I am 100% comfortable with the level of nerd I am portraying.
JS: Tahmina's headset has really come into its own now we're working from home and spending more time on video calls.
Do you have techniques for calming debate in the office if it's getting out of hand?
TM: You know, I've been here since the start of the year and I haven't heard a heated conversation yet - and we know that 2020 has given us a lot to discuss already.
Again, I think the fact that one of our company mottos is that 'we debate, we don't argue' is quite directive in setting the tone for respectful interactions with each other.
JS: I haven't heard one either, and I've been here since the first day! We've really focused on creating a culture where we value and respect everyone's view.
You come from different professional backgrounds - financial journalism, and corporate America and politics. What does that bring to the table?
JS: The worlds of business and politics have never been more intertwined. More often than not, when a business makes a significant announcement they have to consider what the political ramifications might be.
And with the political landscape being so fluid in recent years, helping firms cut through the noise and understand what key politicians and parties think is vital.
Take the Government's pledge to level-up the UK. We would help a company shape its announcement so it aligns with this agenda. This not only aids any future political engagement it might be planning, but it also plays into the media narrative to help gain traction in the press.
TM: I agree, I don't think we can have those lines of demarcation anymore. It all overlaps and you have to be mindful of all of your audiences - whether that's your customers, your policymakers or your press. The internet has changed the way we share information, making it more important than ever to be aligned in how a business communicates to its community.
What are the challenges of having many different perspectives?
JS: I wouldn't view it as a challenge. It helps stimulate discussion and ideas. I think clients would prefer that we arrived at decisions after taking into account a range of perspectives, rather than having a groupthink mentality.
TM: Exactly. We know that the echo chamber is problematic and feeds into perpetual tribalism, so surely it makes sense to listen to different perspectives on the same topic?
Listening gives you a more socially reflective understanding of an issue and ultimately feeds into a better campaign or strategy. Also, common sense suggests you can't rebut the other side if you don't know what they're saying! 
What do you look for in new recruits?
TM: An eagerness to learn is key, to want to roll up your sleeves and get the job done and a genuine desire to see something through to the end. What will you get in return? Seriously exciting work and encouragement to go for it. We back our people, across roles, to come up with ideas, whether that's the next campaign or business development. 
JS: Bright people, keen to learn, who want to get involved in exciting work.
Why would you recommend working at Hanbury Strategy?
TM: I started here because I wanted to work around seriously bright people with a spectrum of experience across various fields - and that's what Hanbury has to offer. We're heavily focused on meritocracy and we don't think it's fruitful to tell people to stay in their lanes because they're junior or some other barrier.
Smart people will have great ideas regardless of rank or role so that should be encouraged - it raises the bar for everyone.
JS: We focus on quality not quantity. We do work which interests us and challenges us. We have a great team of people and we learn from each other.
And why wouldn't you?
JS: We're a relatively small team so everyone has to pitch in and contribute. If you'd rather play a backseat role, then you may not be the right fit.
TM: 100% agreed. I wouldn't encourage you to join if you're shy about raising your hand and getting stuck in.
How has the company adjusted to life outside the office? How are you adjusting personally?
JS: We're used to spending our time at work helping clients with their external comms, but working from home means you have to put much more focus on internal comms.
We have regular catch-ups as account teams and I try to do these over video or a phone call as much as possible. But obviously working from home means we don't see so much of each other, so we're introducing more social occasions such as team lunches, competitions, virtual cocktail hours and group exercise sessions.
TM: I think consistency is key to helping maintain team bonds and camaraderie, especially for junior members of the team whose last memories of being stuck at home might be from not-so-fun days studying for uni finals.
You also have to factor in the kind of personalities who join our profession - we tend to be more outgoing and social, so a national lockdown is far from a natural fit for many of us.
As Jonny said, we've successfully implemented virtual social gatherings to help us stay chatting to each other. We're also encouraging everyone to take regular breaks and speak to line managers for extra support and generally making sure we're keeping in touch.
I'm really proud of the way our teams are rising to the occasion. With just our laptops and our phones, we're proving we're as effective and creative from home as we are in the office!
Interested in joining the team?
Current vacancy:
EU Associate Director - Health Working