3 APRIL
• The PRCA has written a strongly-worded condemnation of the NLA, which it accuses of "corporate greed" for taking advantage of COVID-19 to chase payment from PR firms.
The NLA are using the current crisis to justify chasing payment from PR businesses.

This is wholly unacceptable. Read our statement denouncing the NLA's corporate greed with comment from @Ingers1975: https://t.co/QxeD24eEcj pic.twitter.com/1O8H6psDs2

— PRCA (@PRCA_UK) April 2, 2020
• PRWeek UK has started a new feature, Tops and Flops of the Week, which focuses on how well-known individuals and organisations have responded to the crisis. Barcelona FC, Lidl, Sky boss Jeremy Darroch, and Michael Gove are among those featured this week.
• The Cannes Lions Festival of Creativity has been cancelled entirely for 2020 due to the coronavirus. The event was due to take place in June and had been postponed until October. The organisers said this morning: "Our difficult decision follows in-depth consultations with our partners and customers and reflects the unprecedented societal, health and economic challenges currently facing the world, as well as our desire to remove any uncertainty about the running of the awards and event for our partners and customers."


• Influencers come into focus today. Has the COVID-19 crisis forced them to come of age, or have they just grown up? Our commentator, from agency Good Relations, gives her opinion.
Also, a new study from marketing agency Obviously has found that brands are bypassing production companies and asking influencers to create assets instead, signalling a new normal that is likely to continue well after coronavirus passes.
---
2 APRIL
• Now is not the time to cut PR budgets - that's the message from PRWeek UK editor John Harrington, in an open letter. "PR professionals are more important than ever as the crisis intensifies," Harrington writes.
• In his weekly column, PRWeek UK editor-in-chief Danny Rogers (below) argues that, despite the obvious difficulties facing PR and communications amid this crisis, there are still "several strong reasons for cheer".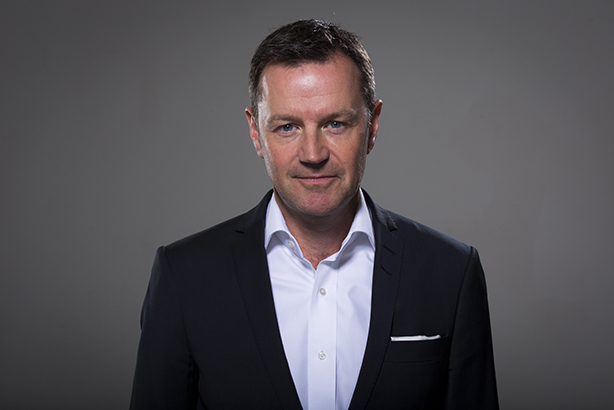 • A Chartered Institute of Public Relations (CIPR) letter to PR suppliers requesting flexibility on payment schemes has received a positive response from the industry. More here
• Self-employed and PR professionals made redundant because of COVID-19 can claim six months' free membership to the Public Relations and Communications Association (PRCA).
• Hatch is offering pro bono support to small businesses, campaigns and charities that are vulnerable to the economic impacts of the coronavirus pandemic. Services include support with fundraising, appealing for volunteers, promoting the positive impact of work on the community, media relations, creative campaigns and strategic social media support. Visit Hatch's website for more details.
• In a statement to the stock market this morning, M&C Saatchi said it is pursuing cost-cutting measures including furloughing staff and reducing salaries of a "very large proportion" of its highest-paid employees amid the crisis. While there has been a "sharp drop in demand across the group", demand for some of its services - "eg: our talent and influencer businesses" - remains "steady".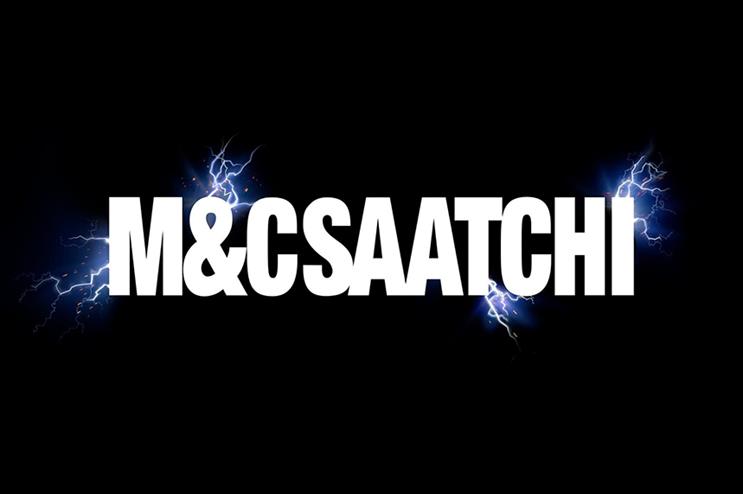 • Some of the world's biggest agency groups have signalled that they do not plan to attend the rescheduled Cannes Lions advertising festival in October, although they could still support the awards. More on this story here
• Edelman helped sportswear brand Asics hold its first virtual-reality shoe launch this week after changing its plans to host a physical event later this year.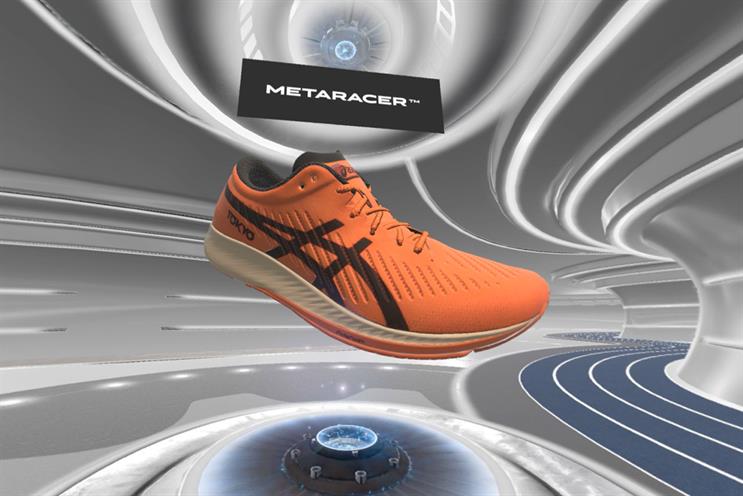 ---
1 APRIL
• Sir Martin Sorrell will 'let rip' after a 'terrible' Q2 and 'slightly better' Q3. In an exclusive interview with PRWeek, the S4C boss and former WPP chief has taken a swipe at the idea that brands should spend their way through a recession.
• Former FA comms chief Adrian Bevington (below, right) has urged Premier League clubs and players to quickly address issues around pay or risk unwinding the goodwill they have built up in response to the COVID-19 pandemic. He also shares his picks for best PR and community initiatives by clubs in recent weeks.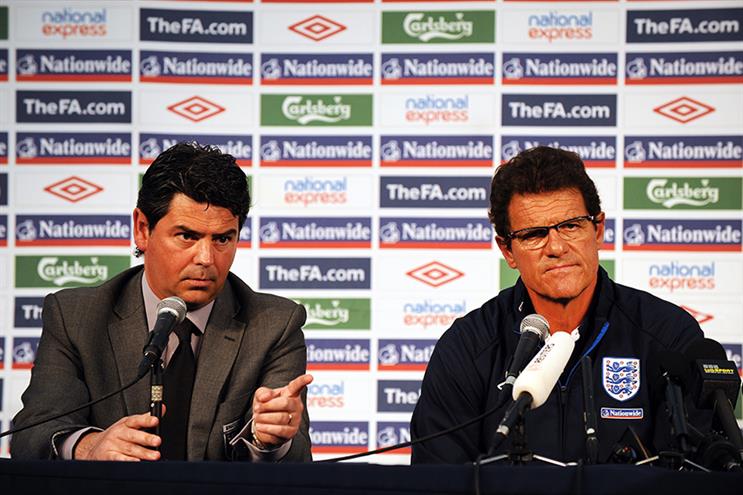 • We have all seen emails from high profle company CEOs about how they are looking after staff and customers during the crisis but how should small-business owners communicate? PHA's director of strategic comms gives them three pointers.

• 'Head boy or class clown?': PA pros compare the Chancellor and Prime Minister's approach to crisis comms

• Comms consultancy Powerscourt is supporting an industry initiative to produce 10,000 ventilators for the NHS. More on this story here
• More than half of UK PR leaders are confident about the future of their organisations as the coronavirus pandemic intensifies, a new poll from the PRCA suggests.
• Facebook has launched a new film celebrating all the ways we're staying connected amid mass COVID-19 disruption. Check it out here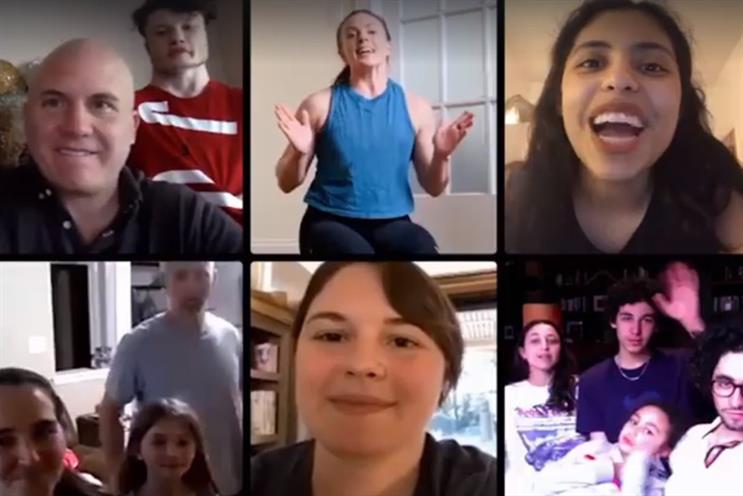 ---
31 MARCH
• WPP has announced a series of cost-cutting measures this morning as the crisis affects business, including executive committee and board members agreeing a 20 per cent cut to their salaries or fees for at least three months. Interestingly, the BCW, Hill+Knowlton, Finsbury and Ogilvy owner that in "some markets" it is "seeing additional demand in our PR and specialist communications businesses".
• Brands are sticking by sports even though they stand to lose significant sums of money invested in summer campaigns that are now shelved. PRWeek investigates the impact of the coronavirus on sports sponsorship, starting with postponed events.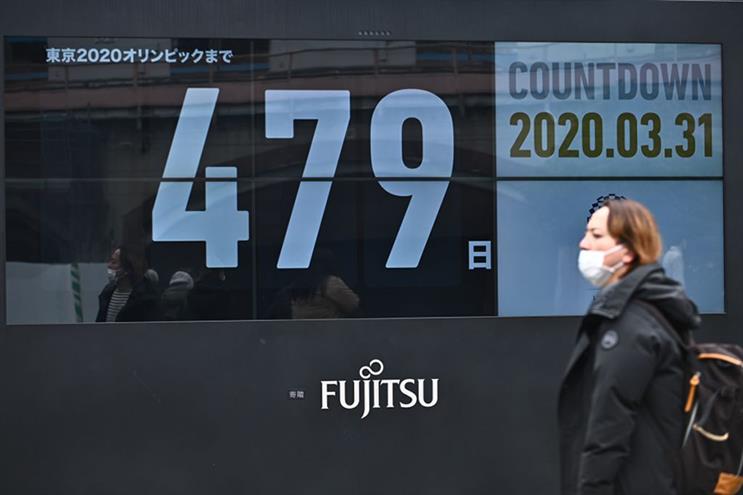 • Consumers have warned brands that their actions during the coronavirus pandemic will have an impact on future purchasing behaviour, according to a special edition of the Edelman Trust Barometer.
• Providing journalists and policy makers with accurate science has never been more important, argues Fiona Fox, chief executive of charitable organisation the Science Media Centre
• Publicis Groupe is flying employees home to be with families amid COVID-19 chaos. The holding company is also accelerating the roll-out of Marcel.
---
30 MARCH
• 'The majority are struggling' – with new business slowing, campaigns suspended indefinitely and freelance support already frozen, agencies fear more tough choices are on the horizon if they are to survive the economic impact of coronavirus.

• Doing their bit in a crisis: Dyson (below), Yves Saint Laurent, Spotify, John Lewis and more.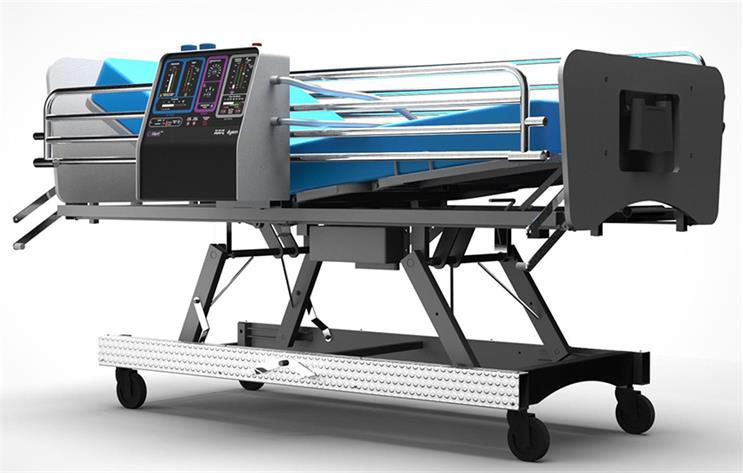 • The Government is fighting a running battle against fake news about COVID-19, with up to 10 incidents a day being tackled by specialist units, it announced today. More here
• What's the best way to pitch virtually during the crisis? Two senior comms figures - Sophie Raine (left), MD, consumer brands, at Ketchum London, and Louise Vaughn, founder and MD at Definition – offer their advice.

---
27 MARCH
• Coca-Cola has reiterated it is stopping all advertising, as PRWeek exclusively revealed earlier this week. The soft drinks giant has now said it will invest $120m into COVID-19 relief efforts.
• The United Nations has announced a call to arms for creators, influencers and media owners to tackle health and awareness during the coronavirus pandemic.
• Richard Edelman has promised to protect the jobs of Edelman's 6,000-strong global workforce during the coronavirus outbreak.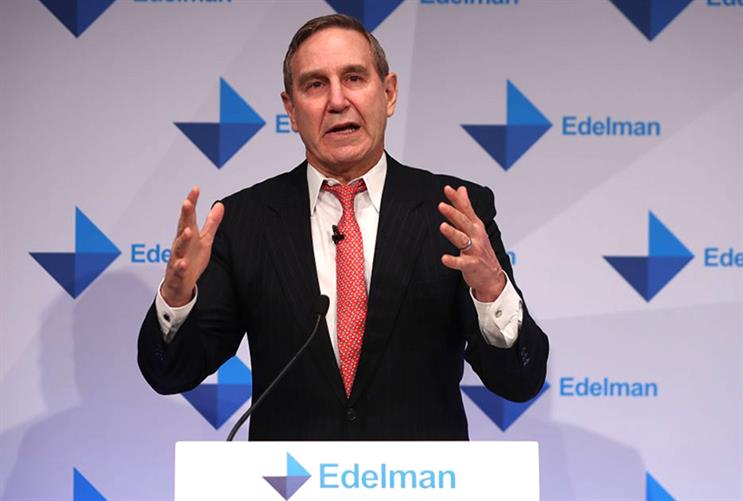 • The PR industry has cautiously welcomed a government package of measures to help the self-employed during the coronavirus crisis, but warned it could arrive far too late and may not cover thousands of freelance workers.
• Prime Minister Boris Johnson has tested positive for coronavirus, Downing Street announced this morning, but will continue to lead the government's efforts to combat coronavirus while in self-isolation. Johnson used a video address to the nation this morning to reinforce the government and health professionals' key message for the public to stay at home.

• We're seeing this crisis bring out the best in many businesses and individuals, but Engine MHP + Mischief deputy CEO Nick Barron has highlighted one example of extremely questionable behaviour from an agency peer:
• Threepipe's head of PR Sophie Lennon has been accentuating the positives in today's Creative Hits (not misses) of the Week column.
• Trust and authenticity are vital for comms and media during the pandemic, says Dan Johnson, policy & comms adviser for Dow Jones and former comms director for the Premier League in a hard-hitting comment piece this morning.
---
26 MARCH
• Isaac Levido, the Australian architect of the Conservative victory in the general election, has been drafted in by Downing Street, along with others, to enhance the Government's coronavirus comms campaign, following repeated attacks by critics over mixed messaging.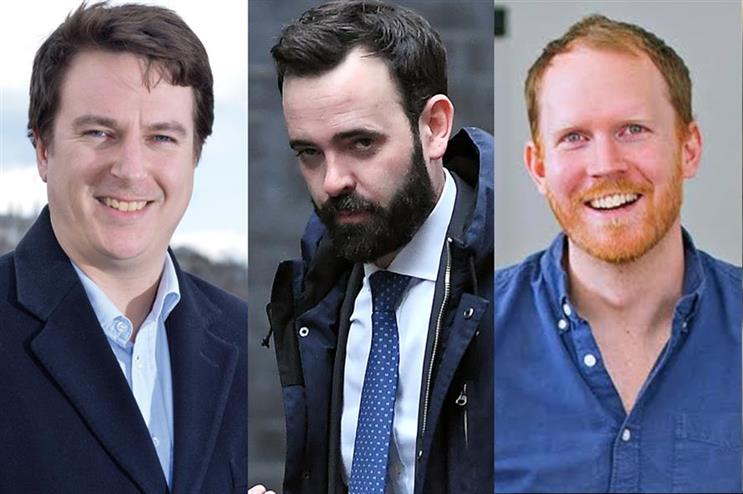 • MSL London has launched a dedicated COVID-19 client offer called Lockdown & Loaded, focused on maintaining employee engagement when everyone's working from home. The offer went to a limited number of clients two days ago and the agency said it's given three consultations and proposals so far.
• The Government has teamed up with WhatsApp, one of the world's biggest messaging platforms, to reach millions of Britons with information about COVID-19.
• Here is the latest update on how the coronavirus is impacting PRWeek's live events. Check out the new schedule.
• The PR industry is calling for urgent government intervention to support freelancers and self-employed workers as research reveals more than half have already lost at least 40 per cent of their regular income and the majority face financial ruin unless they receive help. Check out our infographic and case studies on how COVID-19 is impacting freelancers.

• PRWeek editor-in-chief Danny Rogers examines how PR professionals are managing, and leading, during the pandemic. He identifies three main phases for businesses managing the ever-evolving crisis.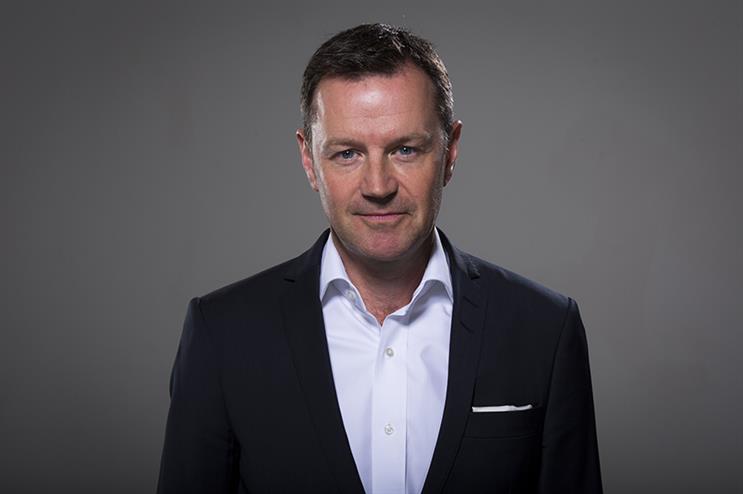 ---
25 MARCH
• German communications professionals have praised Chancellor Angela Merkel's handling of the coronavirus pandemic. Here's why and what other leaders can learn. Read more here
• 'Keep Calm and Carry One (Basket)' - creatives have answered the Labour Party's call to come up with images and slogans to communicate an anti-panic buying message. Read more here.
• PRWeek's exclusive survey of UK PR leaders shows the extent to which working practices have changed due to the coronavirus. From Zoom to pilates, find out what has changed in the COVID-19 era.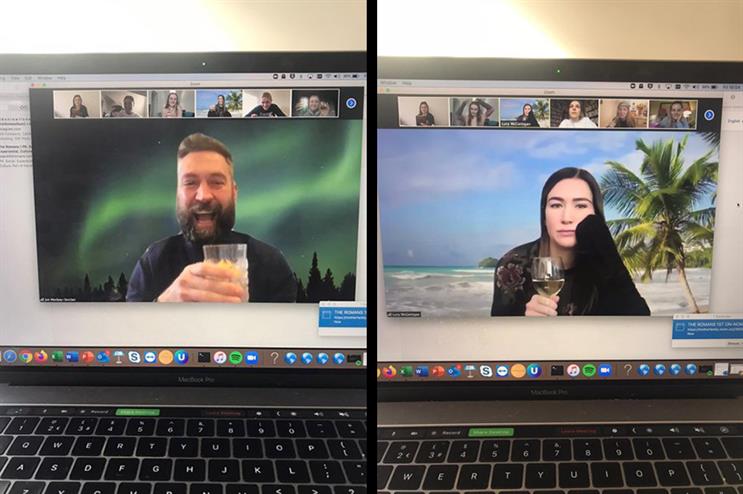 • WPP Health Practice will host an exclusive live COVID-19 Q&A aimed at global media and policy makers, with experts from the London School of Hygiene & Tropical Medicine (LSHTM), today.
• "Stay silly, stay in touch, write it down" – Engine Mischief MD Greg Jones, who is also a qualified psychotherapist, has shared his mental health tips for working from home.
• An 80-year-old retail magnate has "broken every rule in PR" and faced a fierce backlash over a "damaging" interview, in which he said coronavirus was nothing to worry about and had been good for business.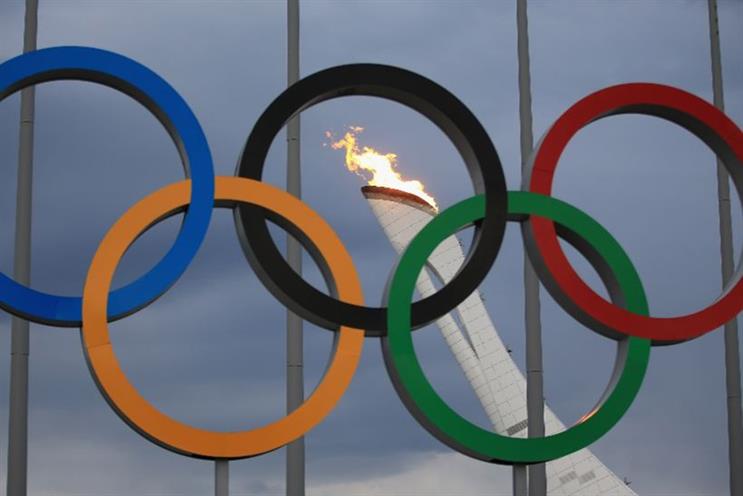 • It felt inevitable, but the Tokyo 2020 Olympics has officially been postponed – more here
---
24 MARCH
• The economic uncertainty created by the coronavirus pandemic has led soft-drinks titan Coca-Cola to suspend all its brand marketing in Great Britain.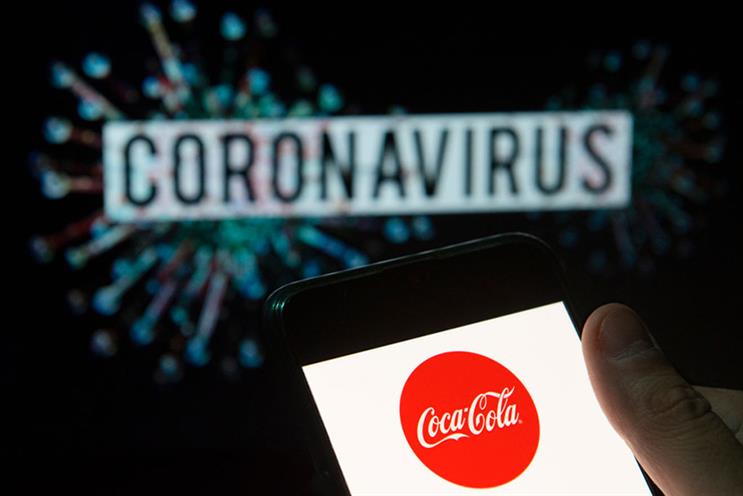 • In-house comms chiefs are largely planning to keep PR budgets in tack during the pandemic - at least that is the massage for now. A PRWeek survey found: 71.4 per cent of in-house comms chiefs said their organisation was not planning to reduce its PR budget due to the pandemic. The majority said they were concerned about future impacts. Read more here
• Some veteran corporate 'mavericks' and seasoned media performers such as Richard Branson, Stelios Haji-Ioannou and Tim Martin have failed to adapt their comms to the new realities of the coronavirus, argues PRWeek UK editor John Harrington. This is in stark contrast to many of the newer generation of entrepreneurs who have emerged in the era of 'purpose'. (Pic credit: Robin Marchant for SiriusXM/Peter Summers/Getty Images)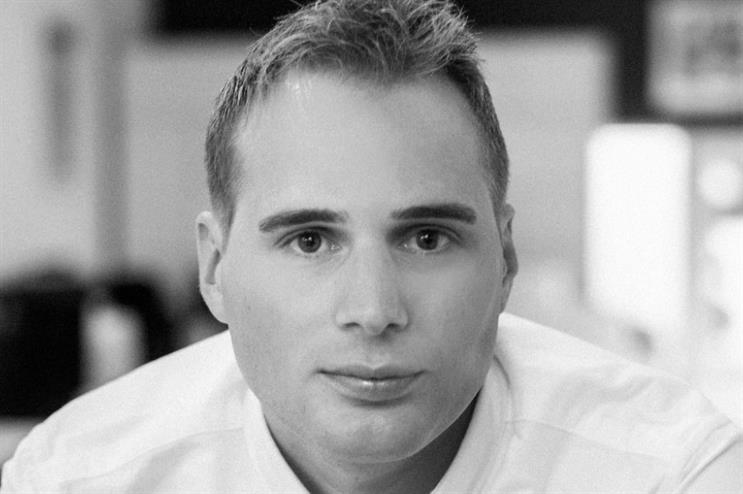 The Labour Party has called on agencies to donate work to help stem panic-buying, suggesting PR shops and advertisers share ideas 'freely and without copyright'. More here
• Former No. 10 comms director Alastair Campbell has told Boris Johnson to resist the use of "smart-arse language" and express genuine sadness and regret at deaths in the UK from the coronavirus during his press conferences, as part of 20 crisis comms suggestions for the Prime Minister during the pandemic.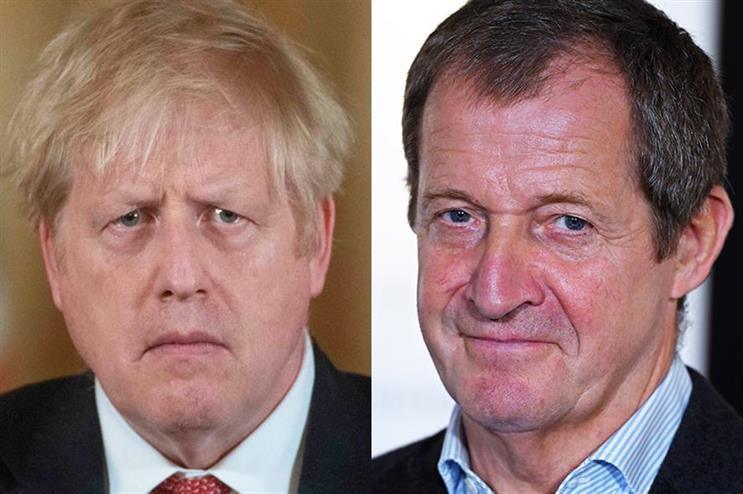 ---
23 MARCH
• Matthew Freud has promised to protect jobs and wages at his eponymous agency and its parent company, in an internal memo seen by PRWeek. Freud also offers an interesting take on the pandemic: "The economic devastation that is beginning to break like a tsunami over us is triggered by COVID-19, but it is not because of COVID-19. The insanity of a market-led economy that only thought about profit for the last decade has left millions in the perilous state that only now will be recognised and addressed."
• "I will find it difficult" – David Wynne-Morgan, an independent consultant and the former global head of Hill + Knowlton, writes about how hard self-isolation will be for professionals in their 70s.
• Three in four UK PR chiefs have reported a coronavirus-induced slowdown in new business. That's one of the findings from an exclusive survey of 127 senior UK-based agency chiefs – primarily founders, CEOs, MDs, and practice heads – from the 2020 PRWeek UK Power Book. Check out the rest of the findings here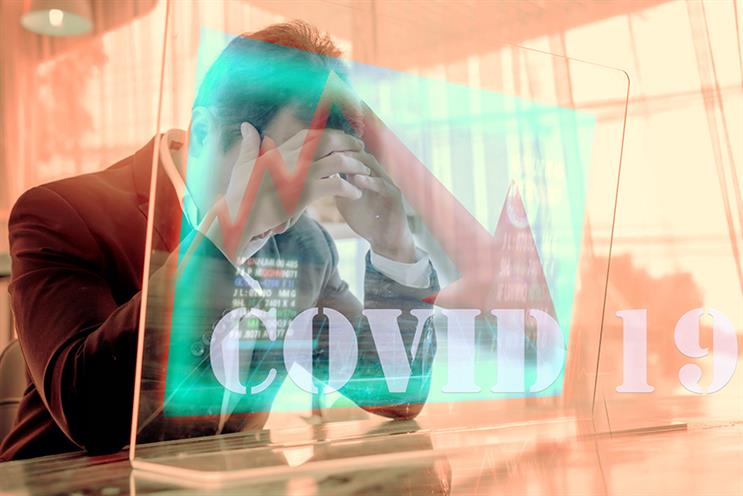 • Haymarket Business Media has decided to cancel the PRWeek Global Awards 2020 live event, due to take place on 19 May in London, in light of the situation regarding the global COVID-19 pandemic.
• The BBC has become the most-trusted news brand on coronavirus, from a list of media brands, according to Havas Media Group's Covid-19 Media Behaviours Report. Which other outlets are the public turning to?
---
20 MARCH
• Good news for local and national government comms staff: they have been included in the list of "critical keyworkers" for the fight against COVID-19. This means they will be prioritised for education provision if they cannot keep their children safe at home.
• The public responds better to altruistic coronavirus messaging from the government and health professionals urging them to protect themselves and others, new research shows.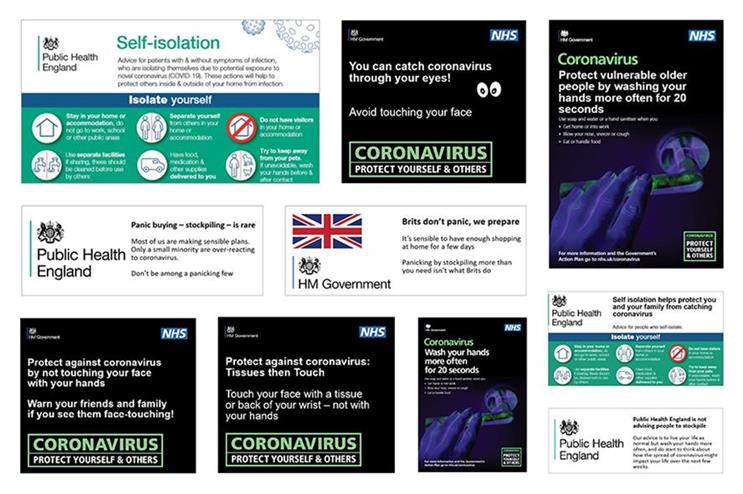 • The World Health Organisation is warning governments and health professionals that they must reduce stigma towards those who are directly affected by the virus and increase two-way communication with the public in its new guidance for risk communication and community engagement.

• How is the coronavirus changing creative campaining? PRWeek has spoken to several creative PR chiefs about adjusting to the extraordinary circumstances. As one puts it: "Creativity has never been more vital to the existential threat facing PR. When 99 per cent of the news is about one subject, how do you possibly cut through without an idea?"
---
19 MARCH
• Holding group Publicis has outlined measures to be 'taken and applied immediately' across all management teams, including 'rigorously' managing costs and 'postponing' expenses. More on this story here
• Serious times require governments with a serious tone but can the Prime Minister rise to this challenge and command public confidence? Tony Blair's former adviser, John McTernan, gives his assessment.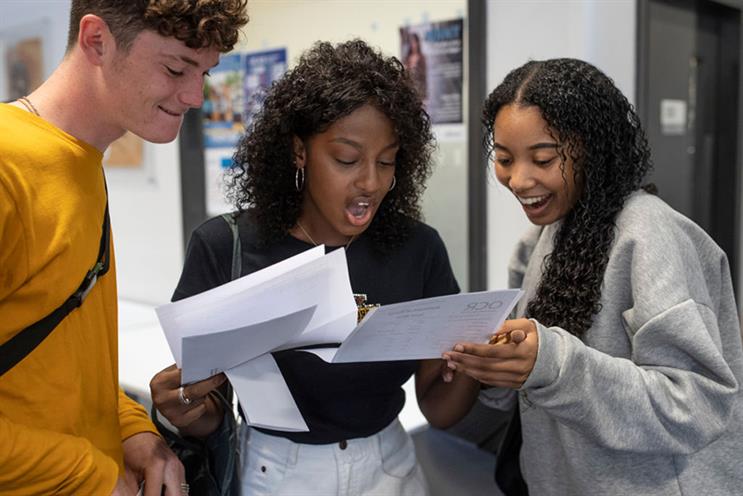 • The Government finally issued the directive we all knew was coming yesterday, ordering schools to close from tomorrow. They also announced the cancellation of all exams, but with such little detail that it left pupils panicking and teachers none the wiser. PRWeek's head of audience engagement Rob McKinlay shared his thoughts on how this could (and should?) have been handled.
• PRWeek talks to bosses of two marcomms holding companies in Italy, which has been affected more by COVID-19 than another other country in Europe. "As comms professionals we are used to crisis, but this is unique," says SEC Newgate chief executive Fiorenzo Tagliabue.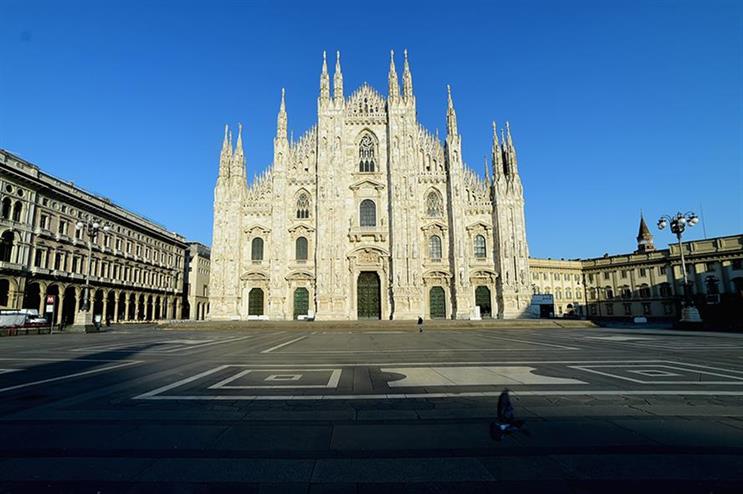 • UK PR agency bosses have reacted to news that the Cannes Lions Festival of Creativity has been postponed due to the virus. "Frankly, Cannes is the least of our concerns at the moment," said Chris McCafferty, London chief executive at MSL. "Our number-one, -two and -three priority at the moment is to keep our people safe and to do everything we can to help them through this difficult time, and to continue to secure the future health of the business."
• Heard of the Kevin Bacon 'six degrees of separation'? Well, the actor (with the help of an agency) has launched the #IStayHomeFor campaign, based around the same theory, for a social media coronavirus education campaign.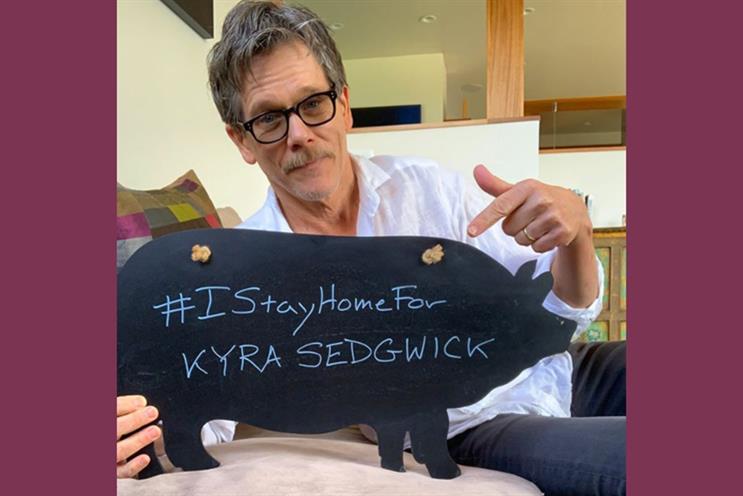 ---
18 MARCH
• In a new column, PRWeek UK & EMEA editor-in-chief Danny Rogers reflects on the current crisis from his time in the industry: "Let's strive to keep connecting better... with more kindness and sensitivity... with our audiences, and with each other."
• Inevitable and now official: Cannes Lions has been postponed as the COVID-19 crisis worsens. Full story here, including details on the re-scheduled event.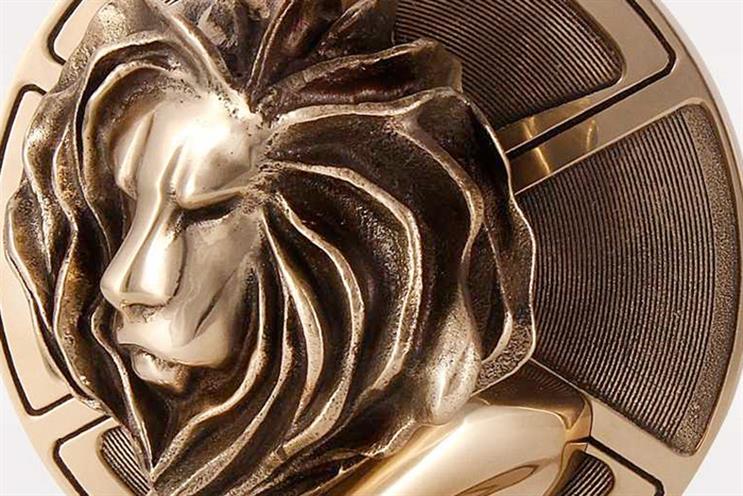 • Will the coronavirus sort truly purposeful brands from the 'purpose-washers'? That's a question asked by PRWeek UK editor John Harrington in a comment piece today.
• The government has ramped up its coronavirus comms with two departments issuing advice to the public about self-isolation and foreign travel.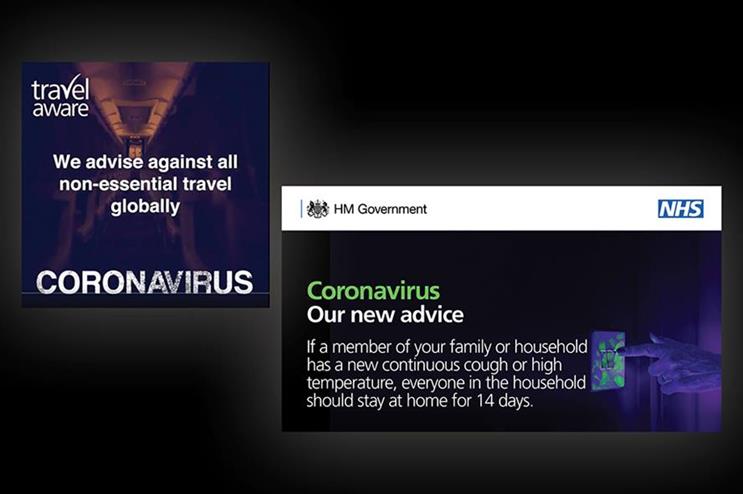 • With the postponement of Euro 2020 announced yesterday, how should brands react? Copa90's global head of strategy suggests they will need to think creatively to fill the football vacuum.
• The PRCA is switching to 'virtual' training amid the disruption. Training sessions scheduled in March and April will be replaced with "fully-interactive virtual experiences", the trade body said, "in which delegates will be able to ask questions and download relevant materials in real-time". Those booked on face-to-face training sessions can defer their bookings until later in the year.
• Isolation has a number of knock-on effects, and coronavirus has sparked a huge jump in social media use, according to a new study.
---
17 MARCH
• One agency chief offers his tips on how comms professionals can be as productive as ever - for their business and their clients - while working from home. Advice includes planning, switching focus and asking tough questions of their CEOs.

• The CIPR has produced new guidance for members about coronavirus, including details of how practitioners can request a three-month membership payment break.
• What happens during a global pandemic when you're a company whose rainson d'être is to get people out of their homes and explore? Well, the brand needs to think fast, and that's exactly what Time Out (Time In) has done.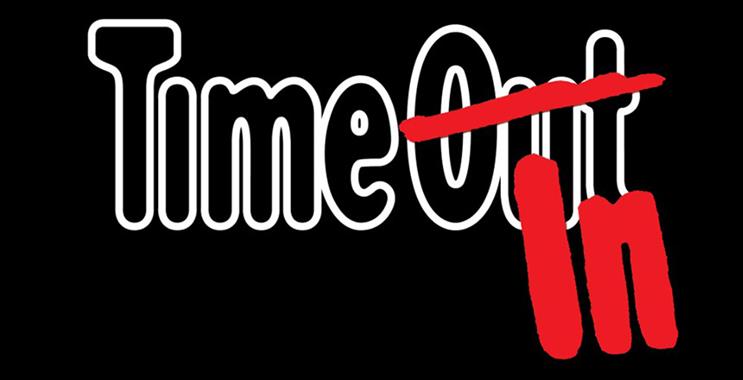 • "I am confident we have everything we need to get through this" – holding group Havas' CEO has moved to curtail economic fears in an internal memo to staff.
• Cannes Lions staff have been asked to work from home, while festival organisers have provided a timeline for whether the event will take place as planned.
---
16 MARCH
• The PRCA plans to launch a Global Covid-19 Public Communications Taskforce and is asking PR professionals to get involved. A survey by the trade body found one third of practitioners think the industry is underprepared for the global pandemic.
• Hotwire joins a growing list of agencies operating a global remote working policy which the agency says it is reveiwing on a weekly basis. Tara O'Donnell, MD at Hotwire said: "We continue to work with our business leaders to ensure the health and safety of our people. We've set up a global business continuity group - purpose to ensure every office is prepared for all eventualities."
• PRWeek spoke to agency bosses to find out more about these policies and get some guidance on effective home working.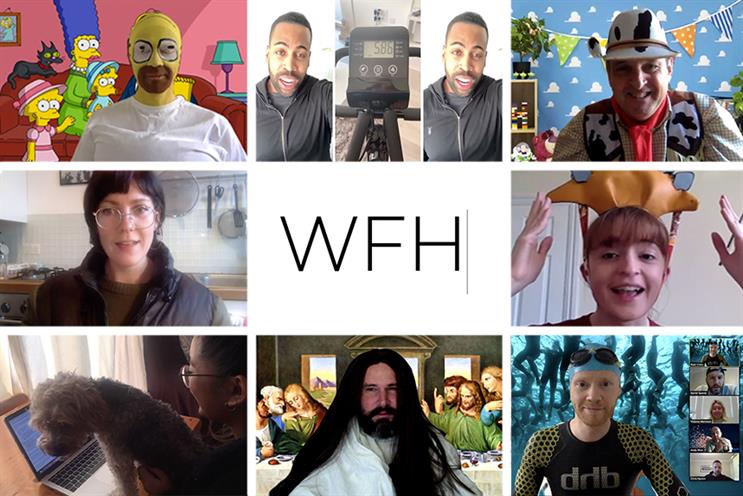 • Publicis Groupe has become the latest holding company to announce a global work-from-home policy after chairman and CEO Arthur Sadoun urged that "those in particularly affected areas or with existing health concerns should work from home and practice social distancing".
• The government has shifted to daily press conferences amind criticism at the weekend that it was only briefing selective journalists.
Downing Street was also urged to be more transparent and to publish the data which is informing its decisions on restrictions so that it can be peer reviewed by other scientists.
• PR agency KWT Global has announced that it will offer pro bono comms support for non-profit organisations via its special situations/crisis communications team. The agency said: "KWT Global will provide communications advice, guidance and content support on a first come, first served basis to help these organisations effectively communicate key health and safety messaging to critical stakeholders."
KWT Global is making our crisis communications team available to nonprofits in need of support on a pro bono basis. Learn more: https://t.co/UbHEtxJOrX pic.twitter.com/UsTQXFI5GQ

— KWT Global (@KWT_Global) March 13, 2020
• Two marcomms giants, Omnicom and WPP, have announced work from home policies.
Omnicom Group CEO John Wren has sent an email to the company's 70,000 employees saying it will be moving to a global work from home policy from today. Wren's WPP counterpart Mark Read has asked all the firm's employees globally to work from home "wherever possible".
Jo-ann Robertson, UK CEO of Omnicom agency Ketchum, moved to reassure clients:
Whilst our people @KetchumUK will work from home, we are as committed as ever to our clients. We regularly work from home & work virtually with clients. We are prepared for this. Taking care of each other, our family & friends, & our UK community is critical during this pandemic. https://t.co/MK43rKcEC7

— Jo-ann Robertson (@RedRobertino) March 15, 2020
---
15 MARCH
• Buzzfeed is reporting that ministers are demanding Number 10 overhauls its coronavirus comms strategy amid conflicting messages:
Call for comms overhaul comes after the astonishing Hancock u-turn on herd immunity, contradicting Vallance and No10 aides

Ministers admit that even they are now confused by that messaging...https://t.co/Vab9TTdn5v

— Alex Wickham (@alexwickham) March 15, 2020
• Andy Burnham, former Labour Health Secretary and current Mayor of Manchester, offers insights into the handling of communications around swine flu in 2009 and how this relates to the current pandemic. Burnham identifies when and why the comms strategy changed tack, and calls for daily press conferences.
Here's a thread to explain a little more ??

A decade ago, in June 2009, I was appointed Health Secretary by Gordon Brown. Days later WHO declared a global pandemic. Swine flu was never as serious as the current situation. But, from where I was standing, it felt pretty scary ...

— Andy Burnham (@AndyBurnhamGM) March 15, 2020
---
14 MARCH
• Health secretary Matt Hancock has received a backlash for initially revealing the government's next stage of its coronavirus plan behind the Telegraph's paywall (which has now been removed).
NEWS: My Telegraph article on the next stage of our #coronavirus plan:

We must all do everything in our power to protect liveshttps://t.co/GbBtVKGsCg

— Matt Hancock (@MattHancock) March 14, 2020
The move was widely criticised by journalists and the public with more than 2,700 comments:
I was just thinking today that the PM (or health secretary) should write something and ask every outlet to run it in full

— Matt Chorley (@MattChorley) March 14, 2020
• The government's tactics of privately briefing certain journalists about public health issues also felt the wrath of Twitter:
I cannot say this strongly enough: Ministers need to stop anonymously briefing journalists and start speaking directly to the public. Trust in government is going to be vital during the difficult months ahead and it is best fostered by transparency, not off the record briefing https://t.co/86r71GklYQ

— Gavin Barwell (@GavinBarwell) March 14, 2020
It is a measure of how badly the government is handling this that Andrew Neil & I agree.

The press has to now play its part. We cannot let 'senior sources' reveal life-and-death policy decisions. This isn't just about you @peston, but you need to lend your voice to this pic.twitter.com/TE4F2BgfHc

— Carole Cadwalladr (@carolecadwalla) March 15, 2020
That such life-or-death stuff is being passed to lobby journalists with no scientific background, rather than explained directly to the public by the govt is bewildering and obscene. https://t.co/Hjt9wd3HE1

— Charlie Brooker (@charltonbrooker) March 14, 2020
This is extremely worrying when the public are understandably scared about #COVID19.

We need clear guidance direct from the Government.

These are significant measures and this is not the way to find out about them.

MInisters need to clarify this ASAP. https://t.co/ahQvyL6vvf

— Sadiq Khan (@SadiqKhan) March 15, 2020
If you have any views about the government's coronavirus comms tactics, please do get in touch and contact: ian.griggs@haymarket.com
---
13 MARCH
• Some agency folks are doing it really tough due to the coronavirus. The PRWeek team feels for you:
My biggest issue is that @AlpineJoeJoe has been making me open all doors as we walk around

— Lucy McGettigan (@LucyMcGetts) March 12, 2020
CPD and networking shot to pieces with three events cancelled this week.

— Andy M Turner (@andymturner) March 12, 2020
Well, I've had one or two liquid lunches cancelled - very disappointing indeed!

— Ian Hood (@IanRHood) March 12, 2020
• Agencies that are set up for remote working are well prepared to handle the outbreak, according to one industry leader:
Tell you one thing, virtual agencies like mine are ?? geared up right now. The infrastructure for working remotely is in place, tried and tested and it's business as usual. It's an agile model that works and comes into its own more than ever at times like this #Covid_19

— Sarah Waddington (@Mrs_Wadds) March 12, 2020
• Some interesting insights stateside from Mary Beth West, a senior strategist at Fletcher PR. PRWeek asked how the coronavirus outbreak is impacting the industry and she said it is creating 'game-changing' opportunities for some comms professionals.
"Our team is finding that the coronavirus scenario is enhancing our team's ability to counsel our clients on core strategies – both proactive as well as responsive, across not just communications but all aspects of operations – and to serve as a more visible resource to our regional business community in general. For example, our team was recruited this week by a regional Chamber of Commerce to present coronavirus crisis preparedness and business-continuity counsel to its entire membership.
"If PR agency and in-house teams take initiative to lead from the front on the coronavirus issue and prove their worth at each incremental stage in the weeks and months ahead to influence sound management decision and policy-making (and not simply messaging and communications), the opportunity could be game-changing for PR to play far-enhanced, more authoritative and respected roles going forward, permanently.
Please continue to share your insights and views with us next week by emailing John.Harrington@haymarket.com
• Golin London initiates a company-wide work from home policy.
The health and wellbeing of our team is of the greatest importance. Given the current situation with COVID-19, we have implemented a company-wide work from home policy. Thanks to our suite of operating tools, we aim to deliver business as usual in these unprecedented times.

— Golin London (@GolinLON) March 13, 2020
• KFC has paused its "Piano" campaign just two weeks after its launch, following growing concerns surrounding the spread of coronavirus. Created by Mother London, the spot shows people eating KFC's signature chicken before licking their fingers. The tagline is: "It's good."
• Clarity is the latest agency to implement work-from-home policy. Below is a video explaining the move.
• PRWeek's Creative Hits & Misses column this week, from Definition's Sandra Hobson, contains a particularly egregious example of a brand using the virus inappropriately in its messaging. Vic Smith Beds was censured by the Advertising Standards Authority for its coronavirus-themed visual that contains the words "no nasty imports".
• As coronavirus fears shut down trade shows and conferences around the world, a late cancellation provided a challenge for the comms team of one luxury car company. PRWeek spoke to Bentley Motors comms director Wayne Bruce about how the company decided to "bring Geneva to Crewe" after the plug was pulled on the Geneva International Motor Show.
• PR agencies are starting to switch to work-from-home policies. Splendid and Don't Cry Wolf have both announced such an approach on social media:
Announcement: We have decided that it is in the best interest of the Splendid team and the wider community to shift to remote working from tomorrow (Friday 13th). Business will carry on as usual, without interruption and to our usual high standards, but feel free to DM us any Qs pic.twitter.com/WiJo0rRIVS

— Splendid Comms (@SplendidComms) March 12, 2020
Just to clarify. We've gone ahead and put in place a wfh policy for the foreseeable. Nothing much has changed as we had a work anywhere thing going on anyways. It's just that now dressing gowns and Mr Men pyjamas are acceptable on conf calls after midday. Peace and love x

— Don't Cry Wolf (@dontcrywolf) March 12, 2020
• Creative agency Creative Clinic has launched a range of 14 button badges with different messages about how the wearer is happy to greet and be greeted in a 'post-handshake' age amid the pandemic. Messages include: "Handshakes cancelled", "Elbow bumps welcome" and "I'm hands free". All profits from badges sold will be shared between the British Red Cross and Age UK (prices start at £2.50 for one).

---
12 MARCH
• The Government has seconded comms pros from a range of sectors, including banking and retail, to work with its own departmental comms teams during the coronavirus outbreak, PRWeek has learned.
The hub is ultimately led by Government Communications Service executive director Alex Aiken, although PRWeek understands that another senior civil servant is in day-to-day control of the hub operation.
The hub is similar in scope to those the Government has created for other major issues and emergencies in the past, such as wars, fuel crises and Brexit, a senior government source told PRWeek.
• Working from home is topic that's increasingly front of mind for PR employers and professionals. Philip Honour, associate director at Porter Novelli, has published this handy guide on how to do it, via Linkedin.
• Remote working and even remote pitching? How is coronavirus affecting agencies and in-house teams' day-to-day operations? Email arvind.hickman@haymarket.com with your experiences or tweet @PRWeekUKnews & we'll add it to the blog
Just been asked to deliver a big pitch that we've been working on for 3 weeks by video conference. Not gonna lie - this is weird.

— James Herring (@itsjamesherring) March 12, 2020
• What does social media tell us about sentiment during the COVID-19 outbreak? Marketers and PR professionals need to be able to read the room during a crisis like this
---
11 MARCH
• Amid growing industry speculation over whether the event will take place, Cannes Lions MD Simon Cook has issued a contingency plan update

• Edelman has temporally closed both its Abu Dhabi and Dubai offices after a member of staff was confirmed to have tested positive for COVID-19. More on this story here
---
10 MARCH
• The NHS has ramped up efforts to combat online myths and misinformation about the emerging coronavirus epidemic in the UK, including working with social-media platforms and search engines.
• Advertising Week Europe, which was due to take place in London from 16-19 March, has been postponed
• Hybrid comms agency Unity, reputational risk law firm Schillings, and crisis comms and consultancy Vigo have joined forces to create a multidisciplinary COVID-19 readiness and response team
---
9 MARCH
• Shares in the big global holding groups fell to a fresh low when financial markets opened this morning (Monday), as coronavirus jitters continue
• What happened to two PR professionals who became part of the coronavirus story, on a personal as well as professional basis?
• 'It's unclear what the long-term impact will be for marketing & communications' – PRWeek spoke to Edelman EMEA chief Ed Williams to discuss trading in 2019 and so far this year
---
4 MARCH
• Coronavirus: How global holding groups are handling the outbreak
• Integrated communications agency PLMR has become the latest firm to launch a dedicated coronavirus offering as the outbreak of COVID-19 shows no sign of letting up
• Some of the Government's best comms people are being drafted into a Cabinet Office 'war room' in a bid to win the information war over the coronavirus, while the World Health Organization is warning of a fake news "infodemic". More here

---
3 MARCH
• Coronavirus: 'Panic more infectious than virus' for hard-hit travel industry – PRWeek in-depth analysis
• 'It's going to get worse for agencies before it gets better' – comment from Julia Herd, founder and MD of Five in a Boat
---
2 MARCH
• 'Why do they even have a comms team' – LBC presenter criticises Public Health England over coronavirus response