Singapore-based Tony Tan (pictured below) has seen a few things in the industry. With experience at MSL, Red Agency, Weber Shandwick, and Text 100 (now Archetype) under his belt, the founder and managing director of independent shop Autonomy tells PRWeek Asia about the changes that have swiftly occurred before his eyes.
The immediacy of news dissemination
Since the 2000s, communications dramatically changed because of the internet, and this naturally affected the way that PR practitioners worked on a day-to-day basis. Media is now more instant, and news breaks on the fly. In the past, it wasn't uncommon for one to wait a few days for a piece of news to be reported.
This "instantaneous characteristic of the medium" has undoubtedly changed the game especially in a crisis, according to Tan.
"Customers or consumers need an answer from you within two hours. In the past, they might take days to come up with a response. And for potential clients now, we need to incorporate crisis into PR plans, whether they're on retainer or on a project. This is because every organisation now is in the digital economy and anything can happen online," he says.
"So what [PR practitioners] have to do now is to prepare a crisis preparedness plan. It's a scenario-based document where it lists out actions they should take in the time of a crisis. We have to make sure this is all put in place before we roll out a campaign – that's expected now for communications."
Because of the speed of the news now, Tan also says that PR agencies and organisations have less control over their messaging.
"In the past, PR practitioners will have much more control over their messages because for traditional media like TV, you'd need to wait for a few days for the news to come out and that gives [agencies] some leeway in shaping the messages. In today's world, that has completely changed," he says.
"It's more of a collaborative effort now between the newsmakers and whoever is consuming the story. In the past, it's more of a one-way communication, where a consumer had no way to control or contribute to the key messages that were conveyed by organisations."
Media relations and the role of journalists
Because of this shift in power, does this mean that media relations is losing value?
Absolutely not, says Tan. According to him, media relations is still a highly sought-after skill among clients.
"Media relations is a highly skilled profession and there's still a great demand for that because of the credibility of journalists. To be honest, not a lot of people have a relationship with the media or know how to develop key messages for clients and to execute the placement of that. It's a very niche profession," he says.
"And with the advent of fake news, it actually makes traditional media more credible in a sense because journalists have to undergo certain processes in order to publish a story. That skill set is still very much in demand by the industry. So it's not true that media relations is losing its place – I don't think that's true."
He adds that the role of earned media from a client's perspective has also remain unchanged compared to 20 years ago. However, he says a practitioner from a larger or integrated agency might disagree and think that social media is overtaking the role of media relations.
Dangers of the paid influencer model
In the last 10 years, as we see influencer marketing budgets peak, how has this affected the role of newsrooms?
"Journalists still hold that credible spot while influencers are getting less credibility because of how the whole industry works. I personally don't believe in paying influencers but over the past 10 years, they've been getting paid," says Tan.
"They've been used too extensively in terms of promoting certain products which they personally may not believe in. But because they're being paid, they are compelled to say things that are not true to themselves. This could be due to the agencies as well – many of the marketing agencies began to use renumeration models to reward influencers which I think is not going to do the industry any good. Eventually, no one's going to take influencers seriously."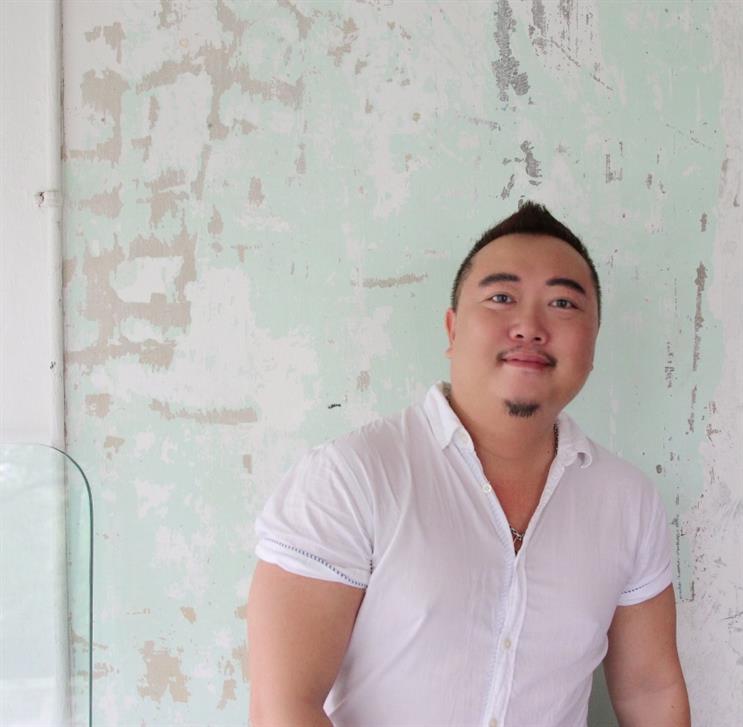 He predicts that the current paid influencer model will severely impact the credibility of influencers in the long run.
"This is the problem when there's no common standard for influencers. There's no set of guiding principles, or do's and don'ts of influencer marketing. It's an open book. And skilled practitioners resort to the paid model because it's essentially the easiest way to get things done," he says.
The role of PR, he argues, is to develop and nurture relationships over a long run rather than to simply engage an influencer for a one-off transaction. But this role is often questioned when collaboration with other facets of marketing come into the picture.
"It's a tricky industry because in communications you're dealing with not just PR people; you're dealing with people from advertising, digital marketing, etc. And they all claim that they have the best solution for the clients, and everyone has their own agendas," he says.
"Especially in integrated agencies, people always have to do certain things because of political reasons. Or because of budgetary reasons as advertising dollars are always largest compared with PR budgets, for example. That's speaking from my experience of working with agencies like Havas for the past seven years. I personally would advocate for a set of common standards to be made available, but that's going to be a very tricky situation because of the complexity of the industry."
Work culture takes a cue from woke culture
When Tan first worked at a boutique agency some 20 years ago, he says that the office atmosphere was always stern and formal.
"There was always complete silence whenever you went into a PR agency and you're not supposed to utter a word because everyone needed a good condition to write. Whereas now, I think it has become more casual," he says.
Tan chalks it down to millennials and multi-generational staff in the workplace these days. Where culture might be more homogenous in the past, the confluence of millennials and Gen X workers is making the industry more exciting. This is also helpful when it comes to building relationships with clients and media, he says.
Where Gen X clients may prefer to chat over the phone, Gen Y clients prefer to text or email.
When it comes to overwork, Tan says the work-life balance movement and the internet have both helped in allowing PR practitioners to be more efficient.
"The mindset has changed. Now, if we tend to work longer in the office, that tends to mean you are not efficient. Now, agencies are encouraging people to leave on time. And Gen Y staff know their rights as well, they're bold enough to champion them. Whereas people in my generation might be more subdued," he says.
"Some clients [in the past] expect you to be on standby 24/7. These days, it's not going to happen unless they're in a high-impact, fast-paced industry like e-commerce. In that case, they might expect you to at least be contactable. Otherwise, clients in other sectors are more understanding. So that's shifting in the right direction."
---
Click here to subscribe to the FREE Asia PR & comms bulletin to receive dedicated news, features and comment from the region straight to your inbox. Make sure you register for the site to access more than one story per month.
To submit a news, comment, case study or analysis idea for the Asia bulletin, email Surekha.Ragavan@haymarket.asia