Based on new stats from influencer marketing platform Izea, the average cost for a sponsored Instagram photo has risen 44% from 2018 to 2019 alone. The average cost of a sponsored blog post, meanwhile, has risen from US$7.39 in 2006 to US$1,442.27 in 2019, an increase of 195x.
Visit the PRWeek Asia homepage here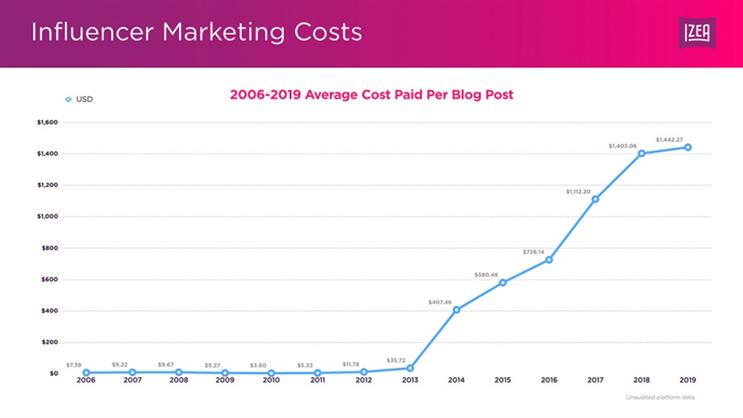 From 2014 through to 2019, here are the changes in sponsored post prices by platform:
* A Facebook status update has risen 49.4x from US$8 to US$395 on average.
* A YouTube video has risen 16x from US$420 to US$6,700 on average.
* A Twitter status update has risen 14.6x from US$29 to US$422 on average.
* An Instagram photo has risen 12.3x from US$134 to US$1,643 on average.
* A blog post has risen 3.54x from US$407 to US$1,442 on average.
As the stats above indicate, YouTube videos command a premium of four times more than that of Instagram, the next highest-priced form of sponsored content.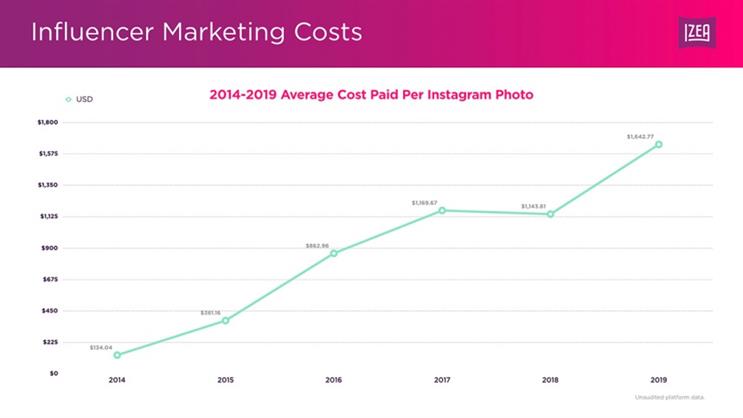 "Despite the dramatic price increases up to this point, influencers are generally able to produce content much more cost effectively than agencies – and provide the additional benefit of distribution to their followers," said Ted Murphy, founder and CEO of Izea.
"The hourly price to concept a shoot, hire a model, hire a photographer, find a location, and retouch an image is still far more expensive in the traditional agency world. The average price for a sponsored content has room to grow and we believe that it will again in 2020."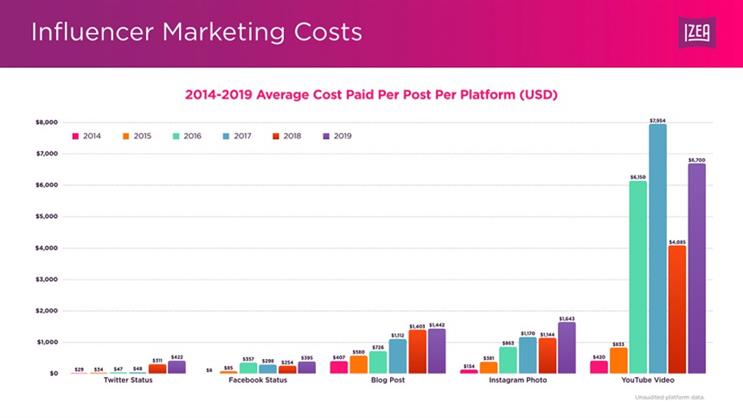 The influencer marketing industry is said to be currently worth US$16bn.
---
Click here to subscribe to the FREE Asia PR & comms bulletin to receive dedicated news, features and comment from the region straight to your inbox. Make sure you register for the site to access more than one story per month.
To submit a news, comment, case study or analysis idea for the Asia bulletin, email Surekha.Ragavan@haymarket.asia