Airbnb operates somewhat precariously in China where the company is required to submit guest details to Chinese authorities in compliance with local regulations requiring foreigners to register their accommodation with the police. Plus, local rivals such as Xiaozhu.com and Tujia provide fierce competition.
In a bid to bolster its presence there, Airbnb partnered with four local governments to launch 'Lost & Found' to preserve the 'intangible cultural heritage' of China.
The company found that masters of old trades were struggling with poor awareness, leading to the inability to share and pass on their craft. So Airbnb identified and invited over 40 last generation masters from various cities, counties and regions to offer their heritages to the platforms global network on their digital platform as an experience format.
Thereon, these experiences can be exposed to a new wave of millennials looking for 'meaningful travel experiences'.
On top of that, Airbnb collaborated with UCCA, a contemporary art institution in Beijing, to build a Lost & Found exhibition in their museum venue. A group of modern artists and architects created a series of exhibitions based on their personal Airbnb apprenticeship experiences. Whether an interactive installation or a workshop, each exhibition traces the roots of Chinese culture and heritage.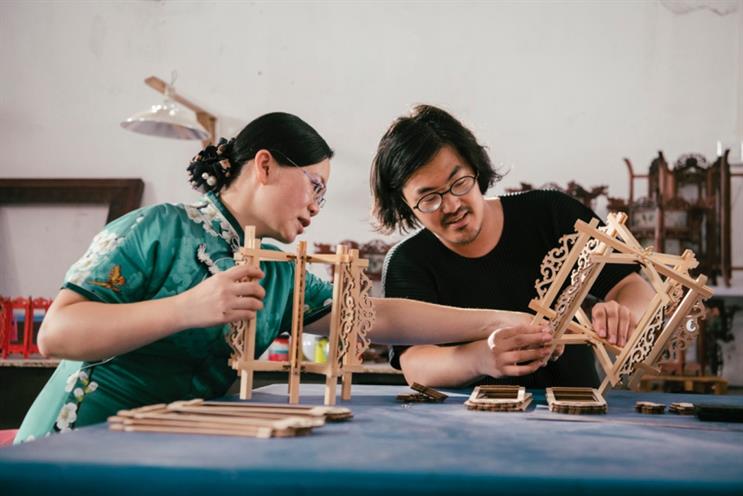 "We want to inspire a combination of travel and participation of cultural heritage experiences, and encourage the younger generation to explore, care and value the treasures of our traditions. Through our platform, the invitation of China's masters to their heritages is extended to everyone around the world," said Mia Chen, head of marketing for Airbnb China.
The initiative is also said to promote "healthy tourism" where local people and the communities they live in are the primary beneficiaries. In a statement, Airbnb said they wish to "empower emerging destinations, foster economic growth in communities and support environmental sustainability".
On the day of the campaign launch, the brand released a promotional short documentary, where filmmaker duo Henry & Song travelled and documented four masters meeting their students who found them via Airbnb.
Edelman, Airbnb's appointed PR agency in China, also worked on the campaign's marketing.
---
Click here to subscribe to the FREE Asia PR & comms bulletin to receive dedicated news, features and comment from the region straight to your inbox. Make sure you register for the site to access more than one story per month.
To submit a news, comment, case study or analysis idea for the Asia bulletin, email Surekha.Ragavan@haymarket.asia