Marvel Universe LIVE! appoints Instinct
Consumer PR agency Instinct has been appointed by Feld Entertainment to handle the launch of Marvel Universe LIVE!, an arena show running from September to Christmas 2019. The live arena stunt show offers the opportunity to see 25 Marvel characters in a brand-new story as Marvel's heroes face off against some of the most threatening villians in the Marvel Universe. Instinct will manage the national and regional press office including influencer partnerships, press trips, media launch days, celebrity engagement, launch nights and grassroots activity for the show. Anna Gallant, regional marketing director at Feld Entertainment, said: "Instinct's enthusiasm, hard work and creativity make them the natural choice for us."
10 Yetis names new MD
Shannon Peerless, previously head of PR at 10 Yetis, has been with the agency for 10 years and is stepping into the position of managing director with immediate effect. The South West-based digital agency has implemented a management restructure that includes the new MD and a new head of PR. Peerless will spearhead the company's attempts to meet its five-year plan. The agency's co-founder and previous MD, Andy Barr, will continue to be heavily involved in all day-to-day operations, under the new title of CEO. Barr said: "Shannon has been at the forefront of the agency's growth for a number of years and has been amazing to work with. I have every faith that, under her leadership, she will go on to do great things for 10 Yetis and help to take the agency to the next level."
National awareness brief for PHA
London PR agency The PHA Group has been appointed by Newlife, the Charity for Disabled Children, to drive national awareness of the UK's hidden childhood disability equipment crisis. The agency will be responsible for raising awareness of the crisis that deprives thousands of disabled and terminally ill children of desperately needed equipment, as well as the charity's work in tackling the systemic failures which have led to the crisis.
Unilever appoints The Hoxby Collective for digital content role
The Hoxby Collective is a global community of more than 750 freelancers working remotely from 30 countries. The six-figure project involves writing and optimising online articles for the 'Wikipedia for cleaning' website, Cleanipedia, in 10 European markets, including France, Germany and Italy. The work will be carried out by a carefully selected pool of 'Hoxbies' with language skills in those key markets. Alice Shaw-Beckett, head of content for Cleanipedia, said she is delighted to be working with Hoxby: "The team work in a super-agile way, which allows us to deliver outstanding content quickly and at scale." Hoxby co-founder Lizzie Penny added: "It's refreshing to work with a client like Unilever that is not only outspoken in its support of healthy, flexible working practices, but also innovative in its adoption of our model."
Scottish Land and Estates appoint new head of comms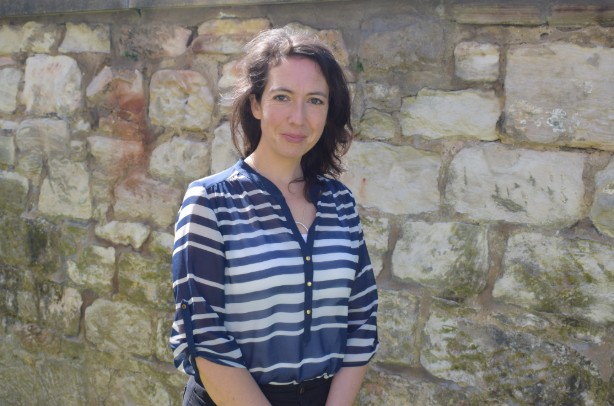 A new head of communications has been appointed by rural business organisation, Scottish Land and Estates (SLE). Laura Butcher (above) joins SLE from the Law Society of Scotland, the professional body and regulator of Scottish solicitors, where she held the same role. A chartered PR practitioner, Butcher has over 15 years' experience of working in communications in not-for-profit organisations. Based at its Musselburgh HQ, she will be responsible for managing SLE's events, publications, public affairs and media/digital media strategy. Butcher will also have a key role in engaging with SLE's membership and representing the contribution they make to Scotland's rural economy. Sarah-Jane Laing, executive director at SLE, said: "Laura joins us with a wealth of experience and skills, which will benefit SLE and its membership moving forward. This is a new post within the organisation and one we felt was important to create as we continued our investment in staff over the past year."