The face of America has already changed – and it's only going to change more. Some telling numbers based on The Brookings Institution's analysis of the most recent U.S. Census:

•By 2045, the U.S. will become "minority white"
•By next year, 2020, whites will become the minority in the under 18 age group
•By 2027, whites will become the minority in the 18 to 29 age group
•By 2033, whites will become the minority in the 30 to 39 age group
In addition to that, the 2019 PRWeek/Bloom, Gross & Associates Salary Survey, reveals that progress on diversity and inclusion is an increasing expectation among the PR workforce. When asked to assess attributes that make a place of employment more attractive, 44% of respondents said it was "very important" – a 37.5% jump over a three-year period.
The consumer base all brands are pursuing is incredibly diverse. The need to be staffed by PR pros who represent these customers is obvious – it should be anyway. However, while progress has been made, there's still so much more to do.
A key reason the PR Council and PRWeek created the Diversity Distinction in PR Awards in 2011 was to highlight how vital an issue this is for the industry and to inspire them to do more. All of the organizations and individuals who have entered for these awards are sources of inspiration on that front. And, of course, those who are honored are clearly entities from which all can learn.
To that end, seven of last year's winners share their thoughts on why diversity and inclusion is not only so important to them, but how it makes them – and would make you – a better, stronger organization.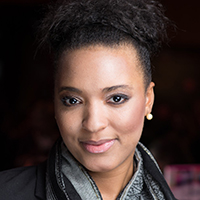 •Amber Micala Arnold, account director, corporate communications at MWWPR (Outstanding Young Professional)
One long-term, but often underappreciated benefit of having a truly diverse and inclusive workforce is being able to prevent a crisis. In recent years, we've seen very public missteps from several leading brands and companies that have turned different groups off with how they communicate to and with them, as well as how they go to market with certain products or services.
Had there been a truly diverse and inclusive team bringing these initiatives to life, these incidents wouldn't happen. Organizations must embed diversity and inclusion into the fabric of their culture, which in turn leads to a productive and innovative workforce that consists of individuals who know how to resonate with different target audiences. Until organizations move beyond just hiring a diverse leader or reaching a quota, they will continue to miss the mark and have to issue apologies.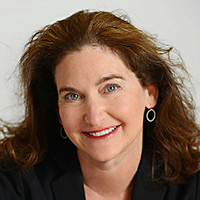 •Karen Kahn, CCO, HP (Best In-House Diversity Initiative)
It's well documented that diversity helps to drive innovation and creativity. For HP, diversity and inclusion is a business imperative to ensure that regardless of age, race, gender, sexual orientation, or country of origin, we reflect our markets and customers.
An important learning in our journey has been the necessity to drive systemic change across every facet of our business and supply chain - whether it's the way we design products, recruit, hire, or choose vendors. We must have accountability and measurement to ensure we are making meaningful progress.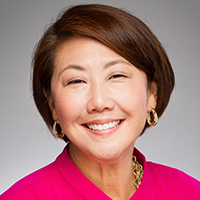 •Soon Mee Kim, EVP and global diversity and inclusion leader, Porter Novelli (Diversity Champion – PR Agency)
As a global communications consultancy focused on purpose, it's impossible to be a purpose agency without being intentional about diversity, equity, and inclusion.
As we seek to create a diverse workforce and an inclusive culture, our people keep us accountable to our values.
I work in the Atlanta office, which is among our most more diverse and highest performing. Our open-concept office has its challenges, of course, but the quality of the over-the-desk, coffeemaker conversations are super rich. We're always in earshot of discussions around culture, policy, or politics. Without a doubt, the learning that happens on the fly – as we bring up trends, call each other out, or simply offer another perspective – helps us bring the best ideas to our clients.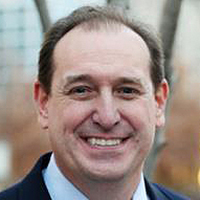 •Brad MacAfee, CEO, Porter Novelli (Best PR Firm Diversity Initiative – $100 million or more in annual revenue)
At Porter Novelli, we believe it is critically important to employ purpose consultants from diverse backgrounds who understand and appreciate the complexities of today's global markets.
As we continue to prioritize diversity and inclusion as a business priority and moral imperative, the stronger we become as a global organization. Through this lens we are able to provide exceptional client service – helping companies and brands find, live, and tell their purpose to drive a healthier bottom line and make a positive impact on the world. Fundamentally, we believe that diversity drives creativity and innovation in campaign development and execution.
Employing a diverse and inclusive workforce isn't optional. It's the clear path forward.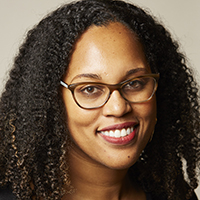 •Anitra Marsh, associate director of brand communications, P&G (Best Campaign by a Diverse and Inclusive Team)
It's well understood that organizations with diverse talent and an inclusive culture are more likely to be in touch with the world around them. A more compelling, yet less obvious benefit is that companies with diverse and inclusive workforces are perceived by prospective talent as being contemporary and on-trend.
Gen Z and Millennial talent view monolithic-looking institutions as old and outdated. That's no surprise because social media has given them access to people from around the world from the time they were born. This has shaped their expectation for what a modern community should be and how it should look. If companies, especially established institutions, want to attract and retain the next generation of talent, having a diverse and inclusive workforce is essential.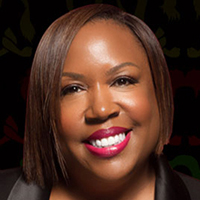 •Cheryl Overton, president, Egami Group (Best Campaign by a Diverse and Inclusive Team)
An inclusive workplace provides a hotbed for creativity to flow and innovation to thrive. Not only does Egami Group specialize in communications that serve diverse audiences, we prioritize diversity, equity, and inclusion in our business because it forces forward thinking. We assemble teams of different age breaks, genders, racial and ethnic backgrounds, viewpoints, etc., to ideate and problem-solve. The conversations are electric and the outputs dynamic. We center the unique cultural traditions, family habits, core values, pop cultural preferences, worship traits, etc., to insightfully ground our work with personality, flair, and truth.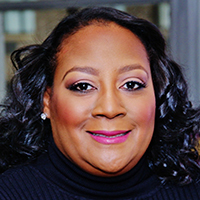 •Helen Shelton, senior partner, Finn Partners (Best PR Firm Diversity Initiative – less than $100 million in annual revenue)
We are at a defining moment in the industry as more and more companies are holding agencies accountable when it comes to diversity and inclusion – and demanding that we measure up. Diverse voices around the table inspire fresh ideas, new opportunities, and untapped connections that literally make the work and the brands we represent shine with tangible results and impact.
For us, it's about moving past the rhetoric and getting results through action – a robust recruiting effort, formal mentoring, and collaborating with others to create professional development and job opportunities in real time.
Having people of different backgrounds in the workplace is also eye-opening and a way for people to learn how to work together. This is a natural way to address and correct misperceptions and microaggressions because in doing so we are breaking down barriers – and ignorance – which unfortunately still exists.
The 2019 Diversity Distinction in PR Awards are now open for entries. Click here for more details and to start your submission.