Over my past quarter century in PR, I have spent an enormous amount of time and commitment advocating for more diversity, inclusion, and equity in the profession. I have certainly seen genuine progress of late in generating significant evolution in the willingness among those in power to accept that we need to change. Just take a look at the past five years' entries for the Diversity Distinction in PR Awards. You will see in many cases (far beyond just the winners) an impressive increase in commitment, innovation, and action.
Still, we have not done enough nor are we moving fast enough. If we want to stay relevant to all our stakeholders – to clients, to current employees, and to the emerging generation coming out of school in the next few years – it is time for an urgent call to action. High-impact, measurable, and sustained action.
Saying we are committed to diversity and inclusion is just a platitude if we don't combine it with a bias for action. Based on my countless discussions with PR professionals of color in the past few years, it is clear not only that we will make no new progress with such platitudes, but we will lose ground if we do not apply sufficient urgency and heed the Page Principles we hold so dear in our world; "Prove it with action; listen to our stakeholders; manage for tomorrow; and realize a company's true character is expressed by its people."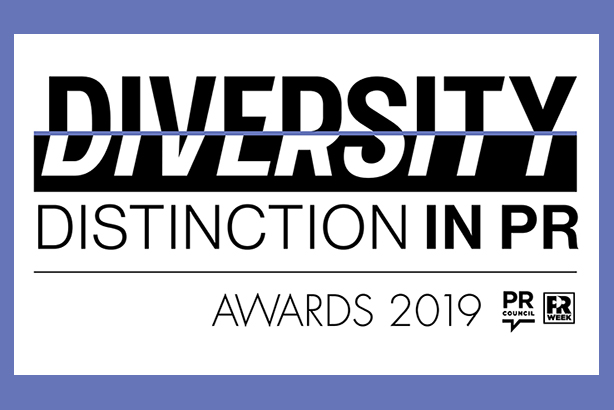 The Diversity Distinction in PR Awards 2019 launches this Thursday, May 9. Check back on prweek.com for details on entering.

In a D&I Summit sponsored last month by the Plank Center for Leadership in PR, the keynote speaker, former McDonald's CEO Don Thompson, said he found the key to progress in diversity and inclusion was intentionality. We cannot express a commitment to a shared goal and then just hope that nature will take its course and fulfill it. What he strived for was to implement policies that would "institutionalize intentionality."
This process of institutionalizing intentionality in the PR world takes many forms and applies to every level of our business. We see companies challenging their agencies to meet diversity and inclusion metrics in order to win and/or keep their business. That is clearly having an impact. We see the major PR organizations collaborating to share best practices and combine resources to effect change in hiring and retention – and much more of that is being planned for the near future.
And a big reason to be hopeful, despite so many years of kicking the can down the road, is that more companies are tying compensation to their management KPIs related to diversity and inclusion.
And we see students and young professionals becoming more active in creating an inclusive ecosystem in PR – one in which they can feel they belong and in which they can grow and thrive, with a real shot at the top. An increasing number of major agencies are doing more to encourage and support employee resource groups for diverse employee populations.
At the University of Florida, students in our PR program recently took the initiative to start the nation's first university chapter of the Hispanic Public Relations Association. And they are eager to help other campuses do the same. Inspired by that, a team of other student leaders have now formed the nation's second university chapter of the Black Public Relations Society – and it was heartwarming to see how eager the first chapter's leader at Temple University and her faculty adviser were to support our nascent program.
These are encouraging, but they should not encourage complacency. We are far from solving this. These recent positive steps should serve as motivation to do more – and to do it with alacrity.
Pat Ford is Professional-in-Residence in the Department of Public Relations at the University of Florida's College of Journalism and Communications. Most recently vice chair and chief client officer at Burson-Marsteller (now Burson Cohn & Wolfe), he was named Diversity Champion – PR Agency at the 2016 Diversity Distinction in PR Awards, presented by the PR Council in partnership with PRWeek.
In the previous "Lessons from leaders" column, Edelman's Lisa Ross, 2017 Diversity Champion – PR Agency, counseled on how inclusion is a must if true, lasting diversity is to be achieved.