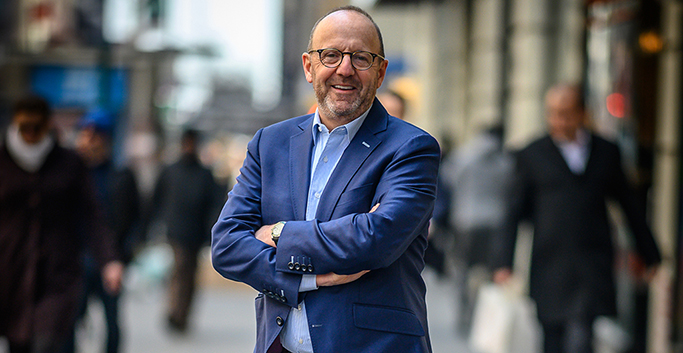 Revenue 2017: $40,092,325
Revenue 2018: $42,584,020
MWWPR is an independent full-service agency with 10 offices across the U.S. and the U.K. MWWPR talent spans many practices, including consumer marketing, corporate reputation, public affairs, creative, research and insights, technology, digital, media buying and sports and entertainment.
Adding further depth to our practice areas and expanding our digital capabilities, MWWPR acquired Search Interactions in 2018, a top digital marketing agency specializing in SEO, SEM, content creation and optimization.
MWWPR is a "people-first" agency, by starting with our employees at the center of every decision, we work hard to make MWWPR the best PR agency to work for, and the best team to work with. And we walk our talk: unlimited PTO, flexible working opportunities, leading paid parental leave and working mother programs, and a generous education stipend to take courses from outside institutions, gaining new skills that will elevate you personally and professionally. You feel the difference when you walk in the door.
We've put together a team of the industry's top innovative players, strategic thinkers, hybrid creatives and technicians. We are an interconnected, multifaceted arsenal of talent. And we are 100% committed to making each client matter more.
The success of the agency is largely attributed to the agency's driving CorpSumer philosophy, the evolution of public relations as the blending of consumer marketing, corporate reputation and public affairs which today, cannot operate in silos. This proprietary research highlights that this growing segment of the population (nearly 100 million Americans – more than Millennials and Moms)continue to value corporate reputation to determine the products they buy as well as the companies they invest in, do business with and work for.
Our CorpSumer philosophy also serves as the North Star of our operational model, where one P&L assures integration and best of breed teams for clients, including the integration of our corporate, consumer and public affairs capabilities. We've found that the core competencies of our corporate and public affairs work have enhanced the skills and performance of our consumer marketing practice in meaningful ways. MWWPR's consumer teams are more agile and more strategic as a result of their integration into crisis and issues management work; our programmatic approach to influencers is rooted in the experience with the original influencers inside the beltway, where relationship-driven, authentic influence has always outperformed transactional engagement. And our corporate teams understand that working to enhance and build reputation must be done in a way that engages stakeholders from consumers to employees to regulators, and motivates them to act.