I have spent my entire career in communications. Leading Edelman's Washington, D.C. office is the latest in my string of such positions in global organizations where no one in leadership looks like me.
Living is learning, and at this point in my career I know three things:
•First, industry and executive leadership must reflect our changing world.
•Second, change doesn't just happen from the top.
•Third, inclusion is more important than diversity. Allow me to explain.
The executive leadership of many PR companies seems stuck in the past – largely white, heterosexual, Christian, and male. It's time to change that.
When I started my career, we used to talk about 2020 as the time when everything would change. That future is now. In the U.S., multicultural populations are the fastest-growing segments, more people identify as LGBTQ than ever before, and women are outpacing men in higher education.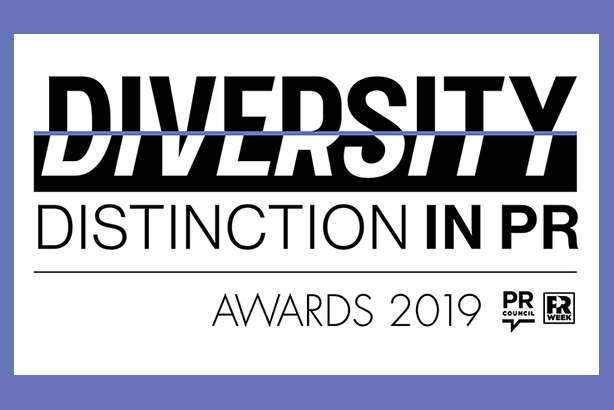 The Diversity Distinction in PR Awards 2019 launches on May 9. Check back on prweek.com for details on entering.

To be relevant and successful in this business, we must go beyond our existing talk and create workplaces and leadership positions that truly look like our changing world. When I walked into Edelman, it was top of mind for me and the enterprise to ensure we serviced our clients with a diverse workforce because only then could we put our best counsel forward.
Secondly, while change can start at the top, it can also end there unless there's a desire and need throughout the office at every level to fully execute on it. Accountability matters. What gets measured gets accomplished, so agencies must set quantifiable goals to increase the numbers of women in leadership positions and diversify the racial and ethnic makeup of staffs.
Lastly, true inclusion begets diversity. Without inclusion, bringing different voices to the table means nothing. Some may fear inclusion of others could come at their own expense, but there are more than enough opportunities for everyone. Inclusion is about adding seats to the table and amplifying voices, not taking space away or silencing perspectives.
I was moved to tears when I read a recent Harvard Business Review article on the lack of support women of color receive at work. As a black woman, I feel a particular professional and personal responsibility and am acutely aware of how racial and gender bias could lock women of color out of opportunities. Starting with people who represent multiple marginalized identities is one important way to achieve inclusivity and benefit the workplace overall.
It's time for us to shed the vestiges of our past and do right by ourselves, our clients, and the business outcomes we produce and inspire.
Lisa Osborne Ross is president, Washington, D.C., at Edelman. She was named Diversity Champion – PR Agency at the 2017 Diversity Distinction in PR Awards, presented by the PR Council in partnership with PRWeek.
Check back in late April/early May for insights from Pat Ford, 2016 Diversity Champion – PR Agency.