The median salary in PR is nearing the six-figure mark. It is being fueled by noteworthy year-on-year wage gains at agencies, signs of a shrinking gender pay gap, and a PR workforce more content with its current situation, judging by the results of the 2019 PRWeek/Bloom, Gross & Associates Salary Survey.
"Employers are working hard to keep their talent because there is definitely a war between buyers," says Karen Bloom, principal at recruitment firm Bloom, Gross & Associates. "Buyers need to be giving what the seller wants. That starts with very competitive compensation."
The survey of 1,213 PR pros found a median salary of $95,000 — a 6.7% uptick from the previous year, and well ahead of the general U.S. workforce at 3.4%, according to the ADP Research Institute.
But wage growth was notably higher on the agency side (12.9%) than in-house (6.4%). That is perhaps an indication of where most talent battles are being waged. The agency median was $96,000, up from $85,000 last year. The corporate median was $127,100, up from $119,500.
The variance doesn't surprise PR Council president Kim Sample. "Agency people often get a big step up in pay when they go to the corporate side, and that is often why they do it," she explains. "But once in, they tend to be locked into lower-level increases mandated by HR. Conversely, agencies can be more entrepreneurial and increase compensation pretty significantly to reward and promote employees."
Another factor linked to these increases is movement that indicates a shrinking gender pay gap among a major segment of the workforce. Among those with five-plus years' experience, the difference between actual salaries of men and women fell 16.7% (or $4,000) year on year. In addition, women in this group reported a 9.9% salary bump, more than double that of men at the same experience level (4.3%).
The PR Council developed a pay equity statement last year that it is urging members to follow, while some corporations have publicly announced target goals on the issue.
Last year, fast-food giant Yum, a 2018 PRWeek Best Places to Work honoree, vowed to reach gender parity in its senior leadership team by 2020 as part of its involvement with the Paradigm for Parity coalition, a movement of Fortune 500 CEOs, senior business leaders, and academics. "We're firmly committed to making Yum an inclusive place to work," says chief communications and public affairs officer Jerilan Greene.
Should I stay or should I go?
Increasingly, the survey finds, PR pros are opting for the former. Only 12% of this year's respondents changed employers in the past year, down from 15% last year, 17% the year before, and 23% three years ago. In addition, there is a 15% year-on-year drop in those who said they are likely to change jobs in the coming year.
Andrew Pray, founder at Praytell, a perennial PRWeek Best Places to Work honoree that has doubled in size in the past 12 months, has also noticed a more settled workforce. He suspects that's in part because the nature of comms work has evolved.
"Three years ago, it felt like every day there was a seismic shift with new media platforms and agencies popping up," notes Pray. "People were moving and bobbing around, trying new stuff, making big bets. But they are no longer thinking tomorrow will bring a new Facebook or that The New York Times will go bankrupt. Change is still going on, but now much of the focus is on internal optimization."
See also: Solutions to three major workplace dilemmas.
While fewer of the currently employed are actively seeking change, employers can't get complacent. As Bloom notes, "On any given day, almost 80% of your workforce could be persuaded to leave. But if you have benefits and perks to remind them, 'Hey, I have a good thing here,' that might keep them."
Employers show flexibility
Annually, this survey has revealed how important flex time is to the PR workforce. However, this year it seems employers are increasingly answering the call.
For 41% of this year's respondents, flex time was included in their benefits package, a significant 17.1% year-on-year jump.
"More agencies are including work-from-home days in their employee agreements — whether it's two days a month or one day a week," reports Sample. "Given the 24/7 nature of the job, building flexibility into how they work is important. It gives staff that extra time to get to the gym or run errands. Employees really value it — and they expect it."
This is especially true for the younger practitioners, finds recent research conducted by PRC Next, a shadow board of the PR Council created to provide the perspectives of next-generation agency leaders. The study, "Lead or leave: Exploring public relations' issue with rising talent," found seven of 10 millennials are thinking about becoming parents and have a lot of angst about it. "They are worried about how they are going to afford it," explains Sample, "but also how they can possibly balance the demands of being a parent with their fast-moving career."
See also: Counsel on creating a truly diverse and inclusive workplace.
This issue is clearly relevant on the in-house side, too. Yum recently boosted its parental time-off policy to 18 weeks of fully paid time away for birth mothers and six weeks of fully paid "bonding time" from work for fathers, partners, and adoptive and foster parents.
"We support workplace flexibility," says Greene, noting people-first policies are helping the brand win the talent war. "The marketplace for great comms talent continues to be tight and competitive. Investing in building employee capability and culture will lead to high engagement and retention." 
Go here to reserve your copy of the Premium Salary Survey.

Solutions for three major workplace dilemmas

Finding work-life balance. Managing workload. Dealing with coworkers. More than 1,000 working professionals ranked these their first (38%), second (31%), and third (26%) biggest workplace challenges in a recent LinkedIn/CNBC survey.
These are common pain points inside the fast-paced, deadline-driven environments of PR. Agency HR heads tell PRWeek the ability for employees to minimize these stresses plays a big role in their happiness and for an agency's overall retention.
The team over the individual
When it comes to "dealing with coworkers," Carol Gronlund, chief talent officer at Zeno Group, says, "One of the most common challenges we see relates to the interdependency of group work – i.e., 'I can't do my part unless so-and-so does theirs.'"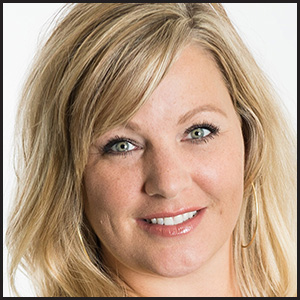 "In 99% of the cases, the issue is based on an assumption such as, 'They didn't prioritize my client because they like their other client better,'" she adds. "But their reason usually has nothing to with that when you sit down and have a conversation."
This is why Zeno managers encourage and facilitate face-to-face meetings, rather than relying on text-based communication.
"People rely too heavily on email to communicate," asserts Gronlund.
Handling the load
No question that agency pros have dynamic workloads.
Burson Cohn & Wolfe has two key strategies when it comes to helping junior- to mid-level staffers manage tasks, explains Stephanie Howley, EVP, MD for HR, North America.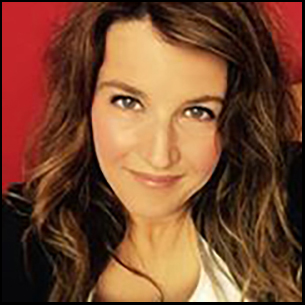 It trains and encourages employees to "manage up" – in other words, to seek guidance and clarification from their managers rather than trying to impress and act like they know everything.
"If they initiate to their manager that 'I will get this to you by Monday, it will be in a PowerPoint, and the top three things on it will be X, Y, and Z,' the process will get to a finished product faster because it will require fewer revisions and less time," she points out.
The firm also encourages trying different apps to help with task management.
"On some apps," says Howley, "you can share tasks lists and see when tasks get checked off."
Seeking the elusive balance
Finding work-life balance – the top challenge in the recent LinkedIn/CNBC survey – has been a thorny, ongoing issue for agencies.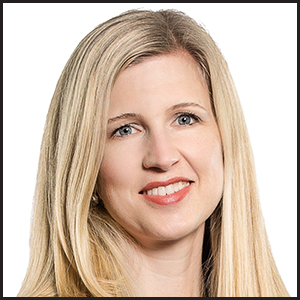 "There is no one-size-fits-all solution," notes Kate Richmond, chief talent officer at WE Communications.
"We've tried to develop a mindset around flexibility that looks at the needs of the clients, the employee, the company – and then tailors that to work for all involved," she continues. "We also try to remember that work and life ebb and flow. What works for one employee at a particular moment in time might not six months or a year from now. You must be willing to adapt and reassess."
Developing a diverse perspective
When it comes to attributes that make for an appealing employer, nothing has risen faster in the PRWeek/Bloom, Gross & Associates Salary Survey than "progress on diversity and inclusion," which 44% of this year's respondents said was "very important" when assessing places of employment.
This is up 37.5% over a three-year period.
Sheryl Battles, VP of comms and diversity strategy at Pitney Bowes, says there is a recognition that diversity and inclusion is both about doing good for all employees and a recipe for current and future business success. 
"We believe it is helping us attract, retain, and engage the caliber of talent that we need to deliver great value to our stakeholders," she notes. "Innovation is not born out of group think. You need that diversity of experiences, culture, ethnicity, and so on."
Battles makes an important distinction between "diversity" and "inclusion" within the workplace.
Diversity, she explains, is the reality of your employee makeup. In Pitney Bowes' case, this includes the fact that people of color compromise 47% of staff and 17% of executives in the U.S.
Inclusion, however, is having policies and programs in place and a culture that allows a diverse employee to be their authentic self. For instance, Pitney Bowes' U.S. benefits policy extends to include same-sex domestic partners and their children.
"The analogy I make is someone walking into a conference room, seeing all the seats at the table are taken, and then having someone see you, scoot to make room, and wave you over," Battles says of inclusion.
To promote itself as an employer of choice, Pitney Bowes shares its workplace policies and employee stats externally. The 2018 Catalyst CEO Champion of Change Inclusion Report, for instance, found the brand has higher percentages of female and females of color as senior managers, executives, and on their board of directors than their S&P 500 peers.
On the agency side, PR Council president Kim Sample says progress on diversity differs by market.
"There are agency leaders in certain markets that tell us they aren't seeing diverse candidates," she reports. "But every leader in every market understands they need to be on this. They know having a more diverse and inclusive workplace is about future-proofing their agency."