This is a milestone year for the PRWeek Awards as we celebrate our 20th anniversary in the U.S.
Looking back over two decades is a fascinating and sometimes sobering exercise. Some trends have fundamentally changed, while others have stayed the same. But one constant is the need for authentic, credible, and transparent counsel for the C-suite, and the importance of communications in that matrix is more recognized than ever.
One thing is for sure — this year's crop of winners, honorable mentions, and shortlisted entries is the strongest we can remember.
We often refer to the PRWeek Awards as the Oscars of the PR industry, and that sobriquet is especially accurate this year.
The slate of work below is a fitting representation of the modern PR industry and reflects the giant steps that have been made in the past 20 years.
Our sincere thanks to Stacey Tank, VP of home services at Home Depot, who oversaw our judging process impeccably as 2019 jury chair, and to all of our judges.
---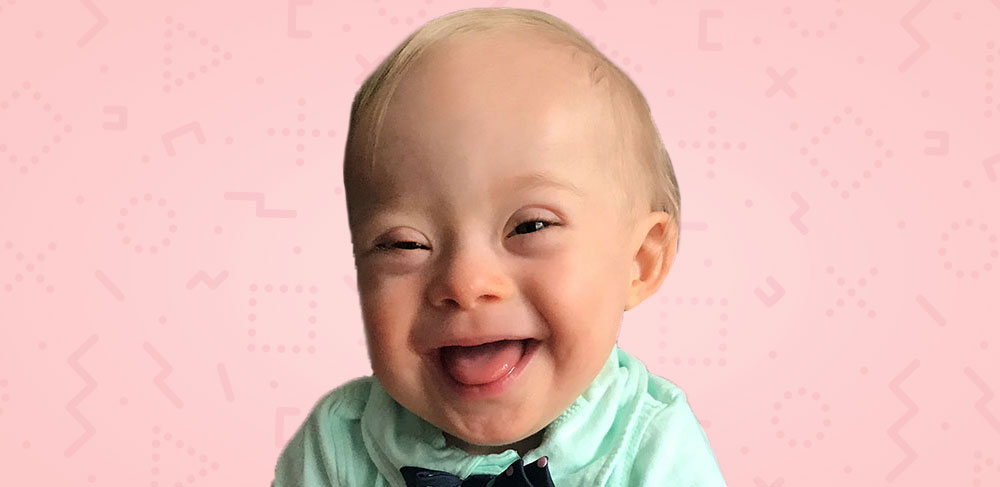 Campaign of the Year
WINNER: Gerber and Edible
CAMPAIGN NAME: Every Baby is a Gerber Baby
Gerber got everyone talking about inclusion when the brand chose Lucas, a baby with Down syndrome, as its 2018 Gerber baby.
While it's "hard for brands that are really established to disrupt themselves and do something iconic," one judge described the big-hearted campaign as "a lovely way to contemporize a very old brand." The decision gave new meaning and resonance to the brand's longstanding slogan "every baby is a Gerber baby."
Using a social-by-design media strategy, the baby food brand engaged traditional outlets to announce the news, securing live and behind-the-scene segments on Today and hosting a media tour with parenting and consumer lifestyle media.
Coverage of Gerber's historic reveal surpassed the average volume of headlines around the annual announcement by 600%. CNN called Lucas a "role model for other kids."
After Lucas was named the face of the brand, a survey revealed more consumers identified Gerber as inclusive, socially responsible, trusted, modern, and relevant.
Judges loved this "truly inspirational campaign that captured people's hearts," which proved thoughtfully crafted brand messages can also serve as "a terrific way to create a more inclusive conversation."
+ read more
- show less
HONORABLE MENTION: Anheuser-Busch/Bud Light and 3PM (Weber Shandwick, in partnership with PMK-BNC)
CAMPAIGN NAME: Bud Light's Browns Victory Fridge
Bud Light's victory fridges, smart fridges stocked with Bud Light that could be unlocked via Wi-Fi when the Cleveland Browns got their first victory, were a huge win for the brand. When the fridges were opened after 635 winless days, 2,000-plus Browns fans enjoyed a free Bud Light, earning the brand more mentions than its multimillion-dollar Super Bowl efforts. "A lot of alcohol campaigns are gimmicks, but this was more nuanced. It was clever with interesting use of tech," said one judge.
+ read more
- show less
---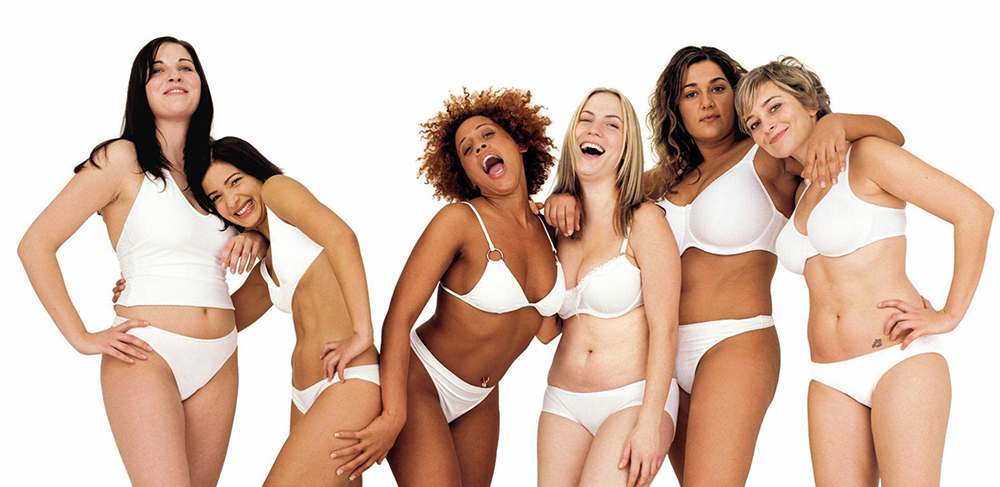 Campaign of the Past 20 Years
WINNER: Unilever/Dove and Edelman
CAMPAIGN NAME: Dove Campaign for Real Beauty
In 2004, research indicated to Dove only 2% of women consider themselves beautiful. Challenging idealized depictions of beauty, the brand responded with a campaign that used "real" women in their marketing rather than professional models.
Activations included booking these women on The Oprah Winfrey Show and The Ellen DeGeneres Show.
"We felt it was our responsibility to open up a conversation aimed at widening society's definition of beauty and invite all women to realize their potential for beauty," said Nick Soukas, VP and GM, skin cleansing and baby care USA at Dove parent company Unilever.
More than 3,000 women in 10 countries took part, and the results became the basis for all of the PR programming. The campaign targeted women of all ages, including young girls who needed to foster their positive self-image, and encouraged men to join the dialogue.
Dove became a sponsor of American Women in Radio & Television to increase exposure among the key influencer group.
The Dove Self-Esteem Fund was then formed to tap into Unilever's existing partnership with the Girl Scouts, and the Dove Campaign for Real Beauty essay and photo tour contest was used to encourage girls to capture "real beauty."
Annual sales for the brand in the first 10 years of the campaign rose from $2.5 billion to over $4 billion.
It was named PRWeek's 2006 Consumer Launch Campaign of the Year.
+ read more
- show less
HONORABLE MENTION: Procter & Gamble/Always and MSLGroup
CAMPAIGN NAME: Always #LikeAGirl
P&G's Always brand turned #LikeAGirl into a rallying cry and an insult into a confidence movement. The campaign elicited 133,000 social mentions fueled by a video from filmmaker Lauren Greenfield. It featured people of all ages interpreting the phrase "like a girl" and was viewed by over 76 million people on YouTube. The campaign team also worked with influencers and top media in tackling girls' low confidence during puberty. In 2015, #LikeAGirl was named PRWeek's Campaign of the Year.
+ read more
- show less
---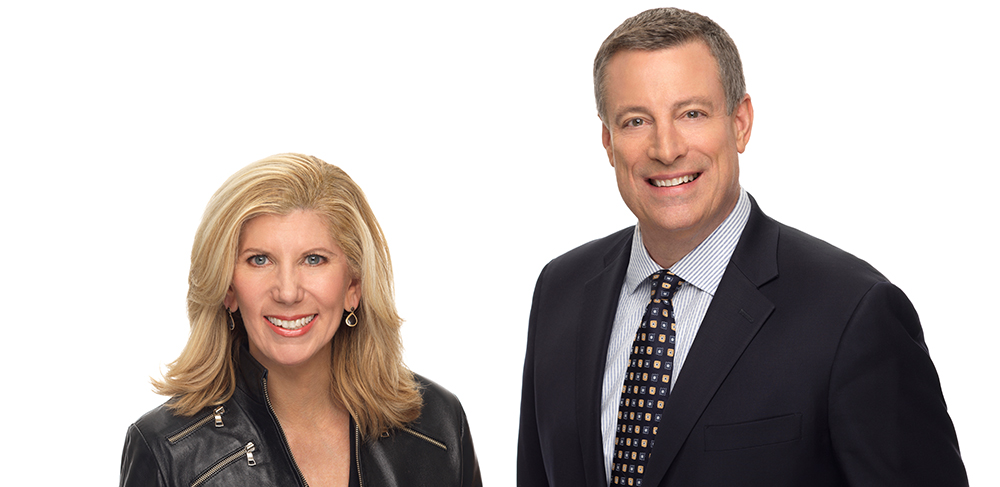 Agency of the Past 20 Years
WINNER: Ketchum
Ketchum has certainly mastered the art of winning PRWeek U.S. Awards over the past two decades since the Oscars of the PR industry came into existence.
The Omnicom firm has bagged a staggering 55 honors in that time, putting it well ahead of its nearest competitors in the numbers game, Weber Shandwick and Edelman, which have won 45 and 44 PRWeek U.S. Awards, respectively.
The achievement speaks especially to a consistently high level of effective and creative work across a number of clients, including flagship Campaign of the Year wins in 2018 for Frito-Lay North America's Tostitos Party Safe Bag, 2014 for Procter & Gamble's Gillette, and an unprecedented three-peat including Mattel's Barbie Gets Her Geek On in 2011, Dreyer's Ice Cream Beat the Blues in 2010, and Man Lives in Ikea in 2009.

Ketchum was also named Agency of the Year in 2002 and 2012. As a sidebar, it took down Campaign of the Year for MasterCard's Selfie-Nomics at the 2016 PRWeek Global Awards.
It is particularly noteworthy that this consistent success is spread across different clients and categories. It is predicated on big ideas that not only capture the imagination of consumers and create awareness, but also move the needle for clients in terms of real business results.
This year's haul of six separate PRWeek Award category wins represents the cherry on top of two decades of award-winning contributions to the PR industry.
+ read more
- show less
HONORABLE MENTION: Weber Shandwick
Weber Shandwick has been a consistent force in the public relations agency world over the past two decades, achieving particular success between 2015 and 2018 when it was named Agency of the Year in both the PRWeek U.S. Awards and PRWeek Global Awards. The agency won both awards for an unprecedented four straight years. Under the leadership of Harris Diamond and then Andy Polansky, supported by Gail Heimann and Jack Leslie, Interpublic Group's largest PR firm is renowned as a creative powerhouse and a great place to work.
+ read more
- show less
---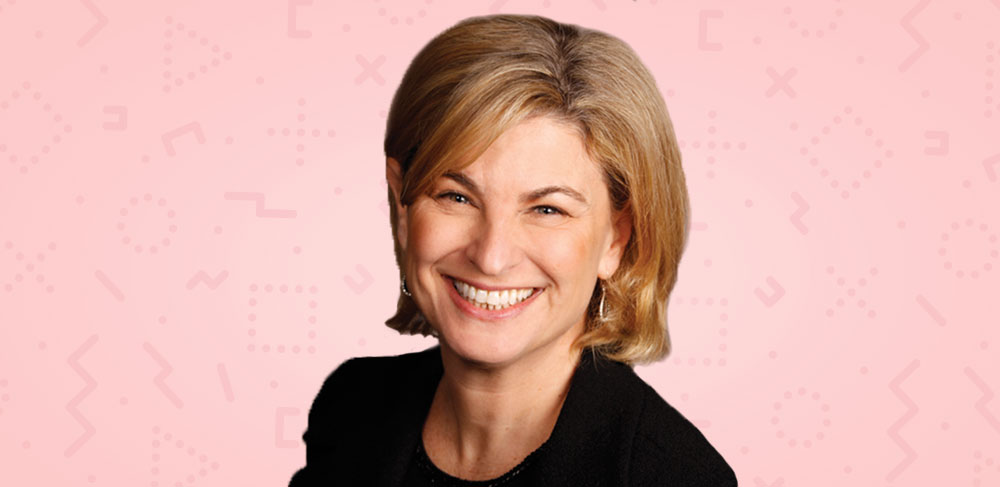 In-house Pro of the Past 20 Years
WINNER: Sally Susman
As EVP, corporate affairs at Pfizer, Sally Susman directs Pfizer's global communications and public affairs activities, including high-level relations with the governments of nations in which the company has operations or markets products.
This year, she led Pfizer's delegation to the World Economic Forum in Davos, Switzerland. Susman chairs Pfizer's political action committee and is vice chair of the Pfizer Foundation. She also heads the pharma giant's corporate responsibility group and plays a key role in shaping the company's policy initiatives.
Susman joined Pfizer in 2007 as SVP of worldwide comms and CCO with overall responsibility for global comms.
On an episode of The PR Week podcast last year, Susman noted the change in status of the comms function: "We've got a seat at the table and it often feels like a hot seat. That battle around needing to be included and involved has been fought and won."
Under her leadership, in 2012 Pfizer launched its groundbreaking Get Old campaign, which is still going strong, designed to energize an aging population with "oldspiration" on the way to overcoming #FOGO (fear of getting old).
She has been named to PRWeek's Power List eight times in the past 10 years, earning praise for succeeding in a very demanding role at Pfizer. Because it affects people's lives so deeply, healthcare is often the subject of headlines, and Susman's leadership and success in such a challenging field is the reason she's been recognized so often.
In 2016, writing about Susman for PRWeek and MM&M's annual Health Influencer 50 list, Pfizer Innovative Health's group president Albert Bourla said, "Inspirational, values-driven, and phenomenal partner are just a few words that describe Sally. She brings unique ideas forward, forging relationships with allies and perceived adversaries, to create impactful health solutions."
He added: "The art of listening and being thoughtful has been a guiding philosophy for Sally and continues to serve her well. This is one of the reasons she remains a trusted adviser, discussing how the industry can address the complex challenges around improving health."
Prior to joining Pfizer, Susman held roles at Estee Lauder and American Express, including a spell in Europe working for the latter. Earlier in her career, she spent eight years in government service focused on international trade issues.
+ read more
- show less
---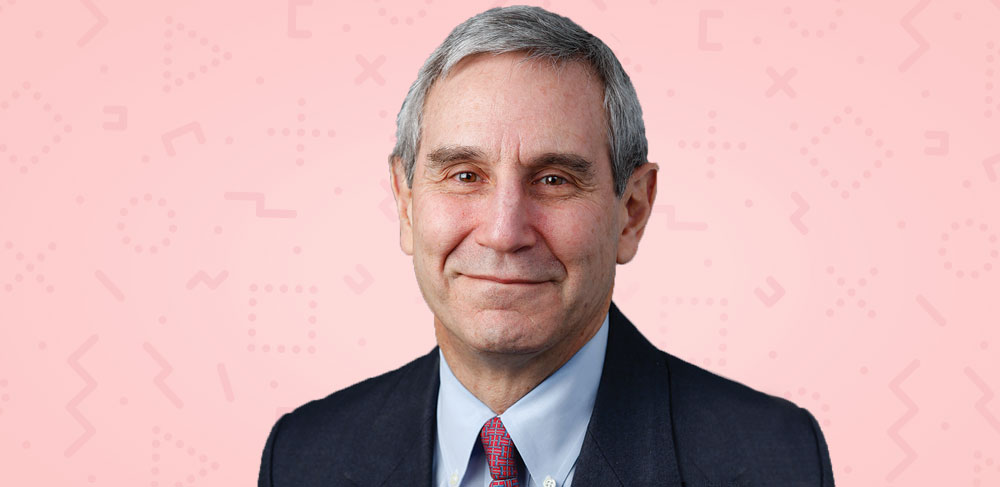 Agency Pro of the Past 20 Years
WINNER: Richard Edelman
Richard Edelman is the president and CEO of Edelman, the largest PR firm in the world.
He has extensive experience in marketing and reputation management, having led assignments with major corporations, nongovernmental organizations, and family businesses in over 25 industries around the globe.
Edelman joined the family firm in 1978 having completed an MBA at Harvard University, where he also studied as an undergraduate. He intended to take a job in marketing at Playtex, but his father Dan persuaded him to join the family business instead.
He was an executive at Edelman by 1981 and in 1983 became president of Edelman's New York office.
He was appointed president of the company in 1985.
In 1996, Edelman became co-CEO of the eponymous agency Dan founded in 1952, assuming the role of CEO in 1997. He grew the firm tenfold in the subsequent 22 years, from billings of $85 million to almost $900 million in 2018.
The agency now employs 6,000 people in 77 offices around the world, 600 of whom are creatives, with 700 working in digital.
Edelman bills this new mix of skills as a communications marketing company rather than PR, but the concentration on earned media still runs through the DNA of most things the agency does.
The firm's holding company, Daniel J. Edelman Holdings, also operates Zeno; Edible; Krispr; United Entertainment Group; Assembly; Edelman Intelligence; Revere; BioScience Communications; and Salutem.
Like PRWeek U.S., Zeno was formed two decades ago.
It now posts annual revenues in excess of $70 million in its own right, led by CEO Barby Siegel.
Edelman's brother John and sister Renee work at the family firm, and two of Edelman's three daughters have also worked at Edelman — Tory and Margot.
A regular fixture on PRWeek's annual Power List, Edelman topped the iconic lineup of most powerful industry executives in 2013.
He was instrumental in his agency winning one of the biggest PR pitches of 2016, the $14 million integrated product and comms business for HP.
Edelman was inducted into the Page Society's Hall of Fame in 2014 and is regarded as an industry thought leader, having posted weekly to his 6 a.m. blog since 2004.
His Trust Barometer was launched in 2000 and is now unveiled annually at the World Economic Forum in Davos, Switzerland. It has become the best-known piece of intellectual property and thought leadership in the PR industry and regularly garners top-level media attention when it is released.
In addition to his business duties, Edelman serves on the board of directors of the Ad Council; Atlantic Council; Chicago Council on Global Affairs; Children's Aid Society; Gettysburg Foundation; 9/11 Museum; National Committee on U.S. China Relations; and University of Chicago Medical Center.
In short, Edelman is widely regarded as the best known PR professional in the world, a dynamic and inspirational leader, and a relentless driver of the largest PR company across the globe.
+ read more
- show less
---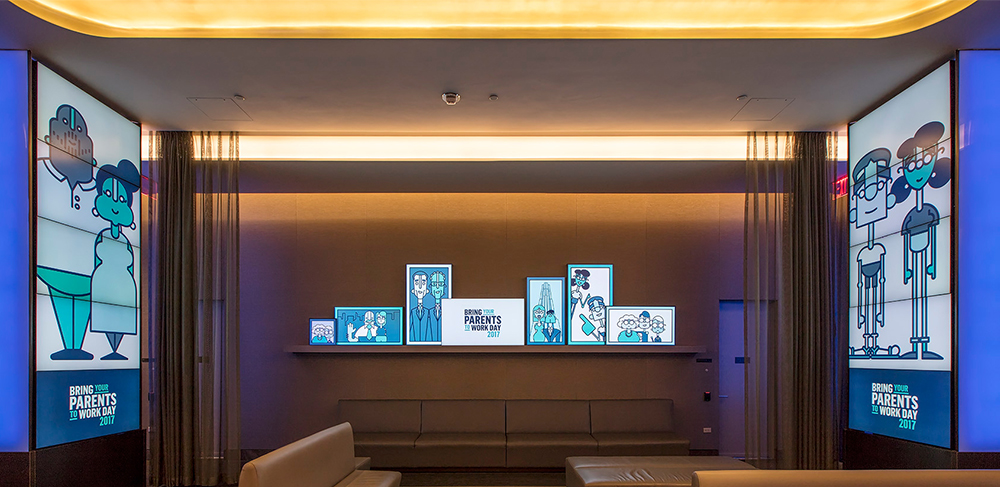 Internal Communications
WINNER: NBCUniversal
CAMPAIGN NAME: Bring Your Parents to Work Day
"What is it, exactly, that you do?" is a parental question heard often in the PR world, and also in media. NBCUniversal's answer to the question was Bring Your Parents to Work Day, a campaign that both educated parents about their children's jobs and brought families together.
The internal comms team organized panels and Q&A sessions with high-profile father and son teams from the company and recruited execs and NBCUniversal talent to give attendees updates about the business.
To promote the event, the internal graphics team created an on-brand package featuring animated iconic characters that was displayed on screens across all six locations. Employees were emailed a save-the-date and invitation.
The campaign had its own Snap filter to further promote the experience day-of on social media. The social conversation was pulled throughout the day via Tagboard and streamed on the company's digital screens.
The goals were straightforward: engage, demystify, instill a sense of pride, and surprise and delight participants.
A follow-up survey found 100% of employees said the event made them feel proud to work at the company, and 90% strongly agreed it was a great experience.
"Such a great, clever campaign that will go a very long way toward retaining a hard-to-reach segment, millennials," wrote a judge. "For a generation that turns to its parents for advice, this was a smart and heartwarming way to build loyalty," said another.
+ read more
- show less
HONORABLE MENTION: Elanco Animal Health and FleishmanHillard
CAMPAIGN NAME: Founders — and Owners — Lead the New Company
When Elanco chose to spin off its global animal health division in an IPO, getting employees on board was vital. Corporate comms employed a three-part strategy: align employees behind innovation, portfolio, and productivity, instill confidence in leadership and the IPO, and celebrate and cast a vision of the future. Around 22% of employees purchased stock after the IPO, almost double the normal 10% to 12% average stock subscription rate for offerings such as these.
+ read more
- show less
---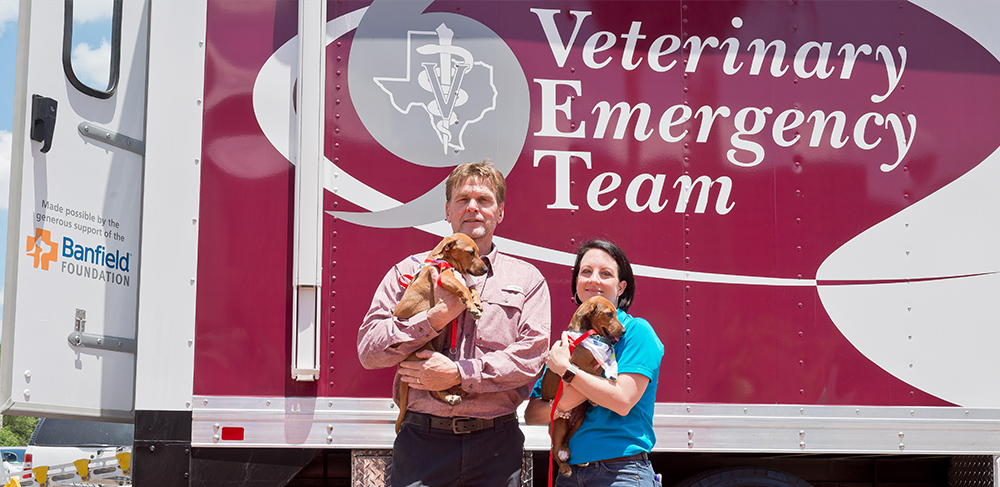 Community Relations
WINNER: Banfield Foundation and Coyne PR
CAMPAIGN NAME: Banfield Foundation Becomes the Calm Before the Storm
Following the devastating effects of Hurricanes Harvey, Irma, and Maria in 2017, Banfield Pet Hospital conducted a study revealing 91% of pet owners are not prepared for the next natural disaster.
To mitigate this, the hospital's charitable arm, the Banfield Foundation, developed pet disaster preparedness kits. Agency partner Coyne PR raised awareness and educated local and national communities on the need for disaster preparedness plans for pets.
For national animal preparedness day on May 12, the firm conducted local community outreach in Houston. And, timed to the start of the 2018 hurricane season, a PSA and social media content was created with former Bachelor and Hurricane Harvey responder Sean Lowe.
Banfield set out with two goals: raise brand awareness and donations for its foundation as it relates to disaster preparedness for pets and position the brand as a progressive expert in veterinary medicine. Following the PSA launch, donations to the foundation rose 88% and the number of kits sold on the PSA launch day increased 300%.
During the campaign, page views on the Banfield Foundation website increased 163%, unique page views went up 194%, and average time on page rose 27%. Media such as Fox, CBS, NBC, People magazine, and USA Today jumped to cover the topic.
This effort brought community change that will save pets' lives. "Super clever idea," one judge said. "The thought had never occurred to me. Impactful strategy and execution."
+ read more
- show less
HONORABLE MENTION: Allstate Foundation and MSL
CAMPAIGN NAME: Allstate Foundation Purple Purse 2018 Campaign: Overshare the Invisible
Allstate Foundation Purple Purse seeks to provide financial abuse victims with support to break free from their abusers. Working with MSL sister agency Leo Burnett Chicago, Purple Purse created street murals with disguised messages to illustrate the invisible nature of financial abuse. The messages only became fully clear when Instagram's moon filter was applied. The campaign, called "amazingly creative and impactful" by one judge, garnered 5 million social engagements.
+ read more
- show less
---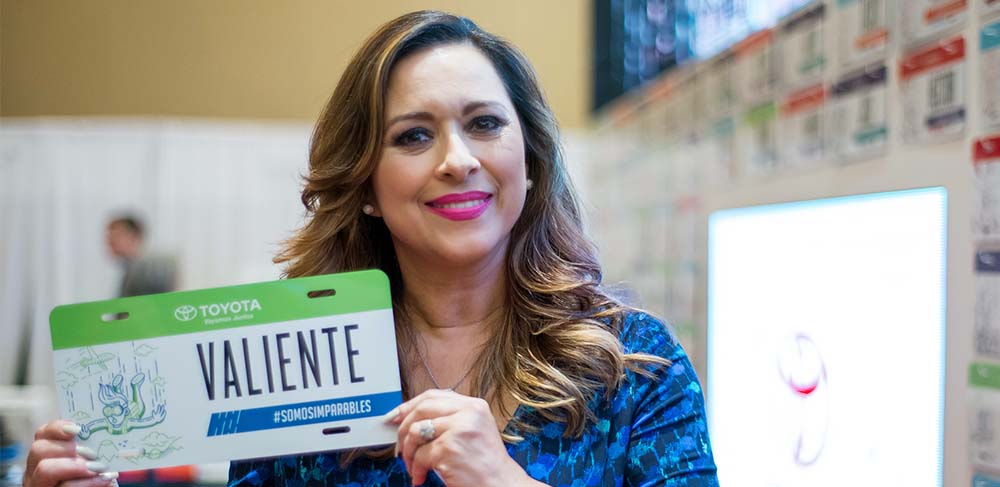 Multicultural Marketing
WINNER: Toyota and Republica Havas
CAMPAIGN NAME: Juntos Somos Imparables
For Toyota and Republica, a Toyota U.S. Hispanic AOR, Juntos Somos Imparables (Together We Are Unstoppable) was intended to inspire and celebrate Hispanic achievement and potential.
The company also hoped to use its longstanding brand recognition and loyalty among Hispanics to create awareness about its contributions to this group.
Specific goals included increasing purchase consideration by 10% and increasing the perception it does more for Hispanics than other corporations by 15%.
The campaign centered around a license plate art installation, with each plate displaying a trait such as valiente (brave) or perseverante (persistent).
People found the plate with the trait they identified with and replaced it with one featuring the name of the person who instilled it in them. Attendees were then encouraged to post their experiences on social.
Toyota also recruited five-time national Emmy Award-winning broadcast journalist Neida Sandoval as a celebrity spokesperson to tell her immigrant story at events and in local media.
The brand saw a 10% increase in purchase consideration and a 15% increase in perception Toyota does more for the Hispanic community than other large corporations.
One judge said the campaign was "culturally relevant" and "tied well to the credibility of the brand to its audiences." A second praised it for its language and said it was a cool experiential campaign that felt real.
+ read more
- show less
HONORABLE MENTION: Google and Jelena Group
CAMPAIGN NAME: Google's Sé Genial en Internet
Teaching children to safely use the internet is difficult for any parent, but harder for Hispanics because most relevant resources are in English. Google's Se Genial en Internet attacked the problem with a teacher's curriculum, an educational web game for kids, and a number of resources for parents and teachers. The results included more than 180,000 website visitors, over 458,000 curriculum downloads, and 5,000-plus hours of gameplay during the campaign launch.
+ read more
- show less
---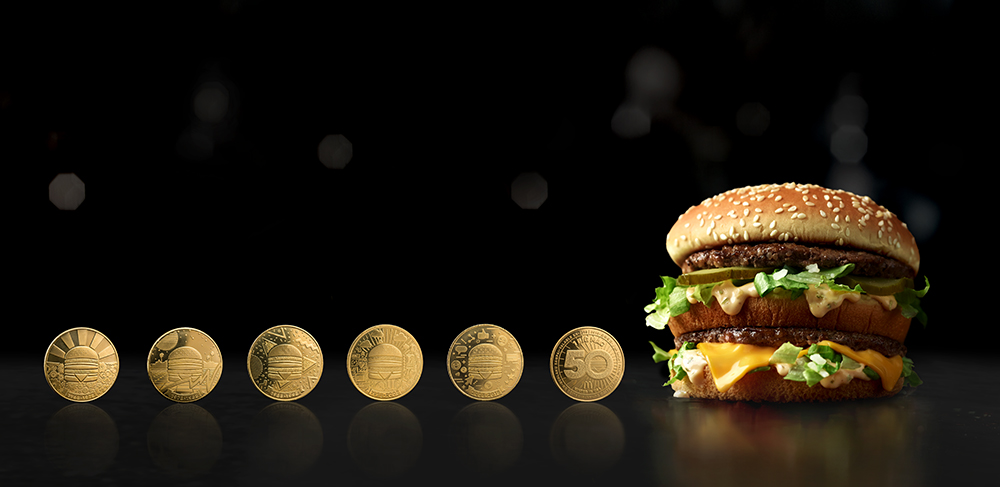 Global Effort
WINNER: McDonald's and Golin
CAMPAIGN NAME: Big Mac 50th Anniversary
McDonald's wanted a big splash for the 50th anniversary of its iconic Big Mac, a burger that's a standard-bearer for the chain in every country in which it operates.
The Big Mac has become so ubiquitous that The Economist uses it to measure the purchasing power of international currencies. Golin asked a question that sparked a groundbreaking activation: If the Big Mac Index could measure currency, could the Big Mac actually become the first food-backed currency?
The answer was a resounding yes, and the Golin team created a real, tangible currency to celebrate the Big Mac. Golin and McDonald's minted 6.2 million MacCoins with five unique designs celebrating the five decades of Big Mac and distributed the currency to over 50 countries around the world. MacCoins debuted with a global piece of content shared in every participating country that showed them being minted and traveling through countries throughout the globe, before eventually landing in the hands of an excited Big Mac fan.
Rather than a routine branded anniversary, the team created a global phenomenon. And they did it with a program that was driven by earned media without paid commercials or print ads.
"A brilliant, data-inspired campaign that zigged when all others zagged," said one judge. "It's a challenge to come up with something creative for an iconic entity, at a global level no less. But McDonald's did it in glorious fashion," added another.
+ read more
- show less
HONORABLE MENTION: The North Face and United Entertainment Group
CAMPAIGN NAME: The North Face Move Mountains
With Move Mountains, The North Face's first globally focused women's campaign, the brand committed to equal representation of women in its marketing, advertising, social media, and content. It announced a multiyear partnership with the Girl Scouts, committed additional grant programming focused on enabling female exploration, and partnered with actress and activist America Ferrera to launch an initiative to inspire the next generation of female explorers.
+ read more
- show less
---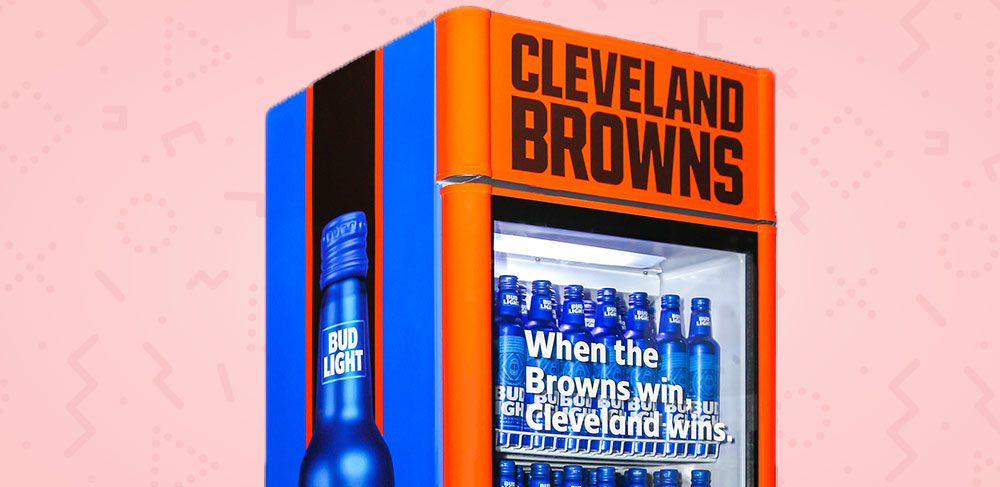 Creative Excellence
WINNER: Anheuser-Busch/Bud Light and 3PM (Weber Shandwick, in partnership with PMK-BNC)
CAMPAIGN NAME: Bud Light's Browns Victory Fridge
Bud Light made a touchdown with its victory fridges, smart fridges stocked with Bud Light that could be unlocked simultaneously via Wi-Fi whenever the Cleveland Browns got their first victory.
As the official beer of the NFL, Bud Light has a reputation for connecting the brand to authentic fan celebration moments. On the heels of the Browns' winless 2017 season, the brand wanted to create a moment of celebration for the team's loyal, yet disheartened fans.
Working with the Browns organization and Bud Light's wholesaler network, the brand coordinated strategic placement of the specially designed fridges at 10 fan bars across Cleveland.
To create buzz around the campaign, mini victory fridges were seeded to mega-fan influencers.
After 635 winless days, the Browns finally clinched a victory, allowing 10 Bud Light victory fridges to unlock and providing a well-earned free celebratory Bud Light to 2,000-plus fans.
Media jumped to cover the historic event and celebration and victory fridges became Bud Light's most talked about moment of the year — over 80,000 mentions in less than 12 hours — even surpassing the brand's multimillion-dollar Super Bowl efforts (3,800 mentions). The
New York Post
called the activation "one of the great beer-marketing schemes ever."
+ read more
- show less
HONORABLE MENTION: Tinder and M Booth
CAMPAIGN NAME: #RepresentLove
Tinder petitioned Unicode to create 55 interracial couple emojis. To drum up support, it posted an anthem video on YouTube and Tinder and called for people in interracial relationships to tweet a photo of themselves in the emoji pose. Unicode's board unanimously approved the emoji proposal. The campaign drew attention to Tinder's recent diversity and inclusion efforts and attracted new and lapsed users to the dating app by highlighting the melting pot that comprises its user base.
+ read more
- show less
---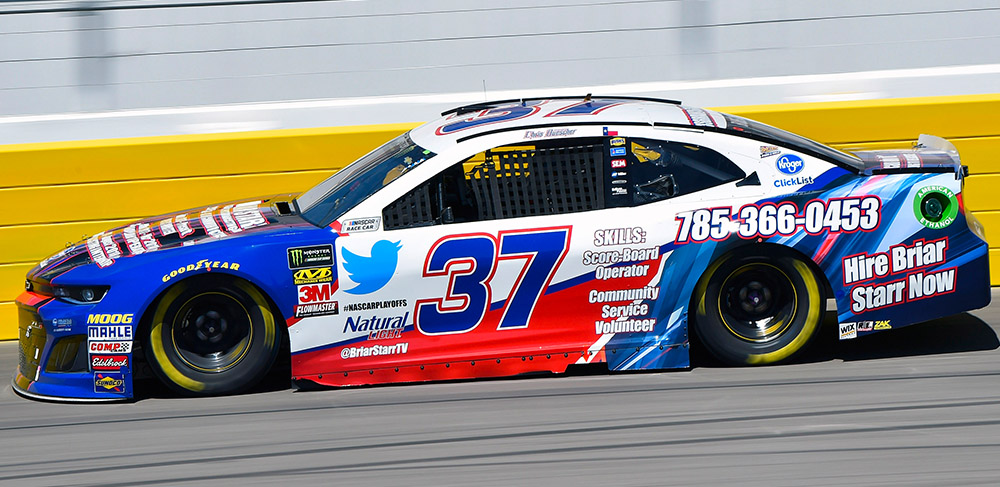 Small Budget
WINNER: Anheuser-Busch/Natural Light and M&C Saatchi Sport & Entertainment
CAMPAIGN NAME: Natural Light Race Resume
Brewer Anheuser-Busch tapped into a target audience of recent college graduates looking for jobs with a brilliant NASCAR promotion executed for less than $10,000.
Natural Light used its partnership with JTG Daugherty Racing to create a custom branded paint scheme for a car in one of the final races on the NASCAR calendar that had everyone talking.
The design for Chris Buescher's No. 37 car at the South Point 400 in Las Vegas was covered in the resume of a recent college graduate.
Following a Natural Light campaign earlier in the year that gave away $1 million to help graduates pay down student loans, the NASCAR resume activation focusing on how important it is to get noticed when job hunting was a perfect addition to the brand's story of addressing major social problems for its consumers.
Natural Light went straight to Twitter to announce its contest to find a recent graduate and urged grads to send their resumes in.
The story instantly picked up steam across racing, consumer lifestyle, and national news media — entirely through earned media. Coverage included ESPN, Yahoo, and CNBC.
A new round of local, regional, national, and trade coverage was generated once the finished car was launched the Monday before the race as well as on race day.
"Just a brilliant idea executed to a T," remarked one judge.
+ read more
- show less
HONORABLE MENTION: Villa Italian Kitchen and BML Public Relations
CAMPAIGN NAME: BML Public Relations — Pumpkin Spice Pizza
Villa Italian Kitchen drove traffic to locations and raised awareness on a $3,500 budget by jumping on the pumpkin spice craze. Timed to the start of fall, BML PR launched the first limited edition pumpkin spice pizza. The team developed press materials with the tagline "it's like fall in your mouth," as well as content to encourage sharing on social. The pizza was featured on Jimmy Kimmel Live! and mentioned in The New York Times. Sales trended upward in the months following the campaign.
+ read more
- show less
---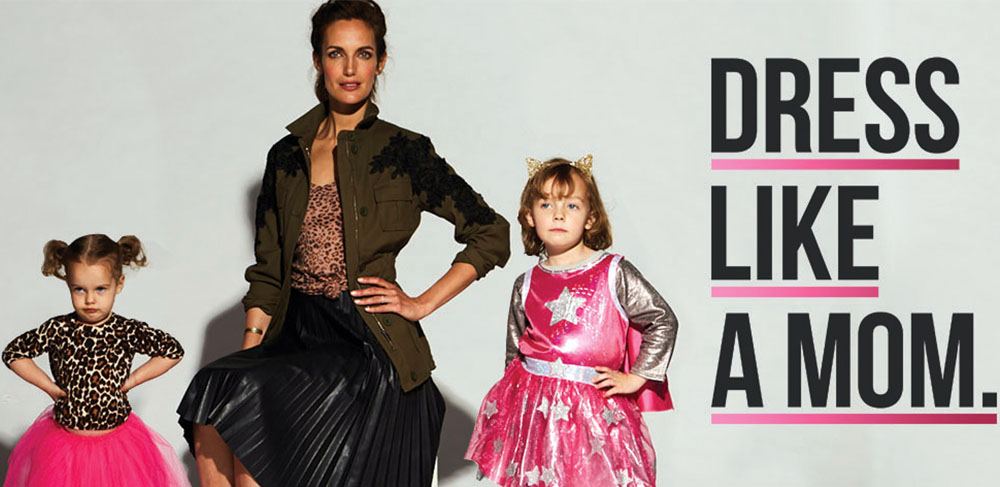 Integration
WINNER: Evereve and Carmichael Lynch Relate
CAMPAIGN NAME: Turning "Dress Like A Mom" Into The Ultimate Compliment
Evereve enlisted Carmichael Lynch Relate to help the women's clothing retailer prove its "mom fashion" positioning wasn't an oxymoron. The resulting campaign cast moms alongside their kids in content and teamed up with influencer moms to amplify the message that moms are fashionable, too.
The first step was larger-than-life posters and in-store signage in all 80 retail locations, inspiring Evereve's nearly 1,200 stylists to share the brand's story with customers. Dressing room mirrors used #DressLikeAMom, encouraging mom selfies and shares.
The brand also launched a content series and videos featuring fashionable women dressed in killer clothes, whose children appeared in the ads, while the phrase "dress like a mom" appeared over the family scene. The Evereve style crew, a panel of fashion and lifestyle bloggers and social media influencers, was hatched to amplify the message to the brand's target modern mom audience.
The team hosted a "dress like a mom" experiential event in New York City that introduced more than 30 editors and influencers to the brand and resulted in impactful coverage in key women's, business, fashion, and industry publications.
The integrated communications campaign increased awareness of and engagement with the brand, establishing Evereve as a legitimate fashion retailer that resonated with millions of modern moms.
Judges loved the "targeted, insightful, and creative nature of this scrappy campaign" with "holistic thinking that drove business results and brand awareness."
+ read more
- show less
HONORABLE MENTION: Skittles and ICF Next
CAMPAIGN NAME: Exclusive The Rainbow
Skittles created an epic, full-fledged Super Bowl ad, then showed the ad to only one person — a California teenager named Marcos Menendez. The brand doubled down on the pregame news cycle with appropriately absurd content and relentless media relations. The campaign was a touchdown. Original Skittles sales rose 7% during its five-week run.
+ read more
- show less
---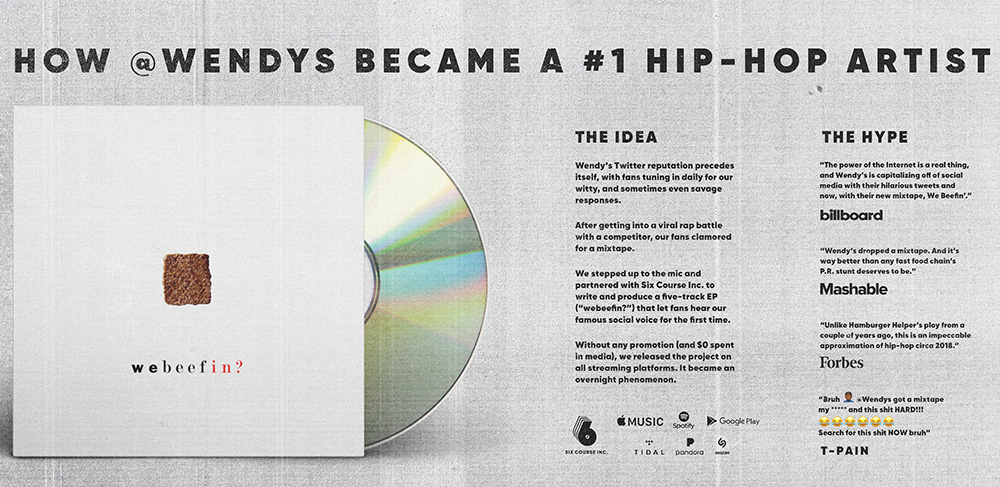 Best in Arts, Entertainment, Sports, and Media
WINNER: Wendy's and Ketchum
WINNER CAMPAIGN: We Beefin?
Known for its rapid-fire responses and sizzling social content, Wendy's isn't a brand to shy away from a Twitter beef.
So after a competitor rapped about its menu items, Wendy's responded and a rap battle ensued.
The brand, along with a secret stable of rappers, developed a blistering five-song EP that took the concept of diss track beefs to another level.
To assure authenticity, Wendy's worked with up-and-coming rap artists to understand their inspiration and replicate it.
The title We Beefin? paid homage to Wendy's fresh, never frozen beef mantra. Cover art included a unique and recognizable aspect of branding: the square beef patty.
The EP was loaded into more than 20 music streaming services with no media placed to push customers to stream or download.
Once the album gained steam on social media, the PR team flipped the switch to amplification, enlisting contacts at influential urban and pop culture outlets, such as Hypebeast, Vibe, and Hip-Hop Wired, then busted the story out into mainstream outlets and ad trades.
By the time Lara Spencer was rapping Wendy's beats on Good Morning America, We Beefin? had hit critical mass and No. 3 on iTunes' hip-hop chart.
The high-risk venture confirmed Wendy's authentic voice with fans. "Getting the brand on streaming charts with quality hip-hop tracks is a huge accomplishment," said one judge, while another noted "anyone who tries to do the same will just be drafting off this innovation."
+ read more
- show less
HONORABLE MENTION: Anheuser-Busch/Bud Light and 3PM (Weber Shandwick, in partnership with PMK-BNC)
CAMPAIGN NAME: Philly Philly
When Philadelphia Eagles player Lane Johnson vowed he would buy the entire city a beer if his team won the Super Bowl. Bud Light saw an opportunity in a market where it splits share with competitor Miller Lite. The brand stepped up, letting Johnson know "the party was on Bud Light" if the Eagles won. Bud Light amplified its creative campaign, coined a rallying cry, and legally delivered beer to an entire city. The campaign gave the brand a 20% sales boost in Philadelphia during the NFL season.
+ read more
- show less
---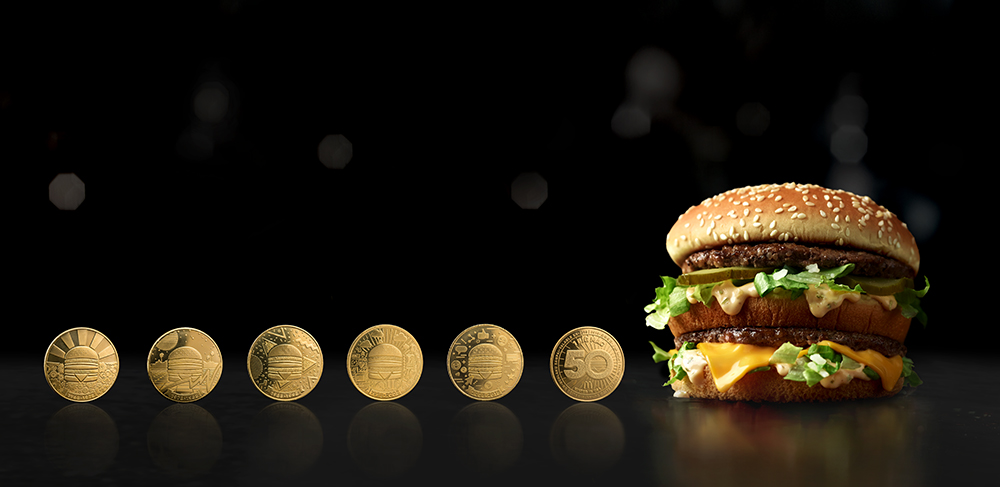 Product Brand Development
WINNER: McDonald's and Golin
CAMPAIGN NAME: Big Mac 50th Anniversary
The Big Mac is so universal, The Economist uses it to compare currencies in 48 countries via its Big Mac Index. Could McDonald's pivot the iconic burger from a currency measure to an actual currency?
Playing into cryptocurrencies, Golin worked with McDonald's to mint 6.2 million MacCoins with five unique designs celebrating the five decades of Big Mac for the burger's 50th anniversary.
MacCoins were distributed to over 50 countries around the world.
The team kicked off the launch with global content showing how MacCoins were minted then circulated through countries throughout the globe, before eventually landing in the hands of excited Big Mac fans.
The brand supported the creation of more localized kickoff content that delivered incredible results.
On launch day in the U.S., the MacCoin made The Tonight Show Starring Jimmy Fallon and was mentioned by Alexa in her daily briefing.
In China, over 1 million MacCoins were given away in the first three hours. In Canada, a fan got a tattoo of the Big Mac just to get his hands on a MacCoin. The resulting buzz powered the activation along exclusively through earned media.
Even countries that weren't part of the campaign, such as the U.K. and Australia, were near the top of McDonald's charts in media coverage of the campaign.
On social media, the brand more than doubled mentions over its previous global activation, with a 95% positive or neutral tone in conversation and coverage.
+ read more
- show less
HONORABLE MENTION: Edgewell Personal Care — Playtex Simply Gentle Glide and Edelman
CAMPAIGN NAME: The "Extra" Newcomer
For Edgewell's new Playtex simply gentle glide tampon, Edelman used humor to drive the product's simple is better message home. The team launched the Saturday Night Live-style commercial with comedic actress D'Arcy Carden that mocked "all the extraness in the current feminine care clime," said entertainment and lifestyle website HelloGiggles. The video totaled 2.2 million views and over 22,000 likes, comments, and shares across social.
+ read more
- show less
---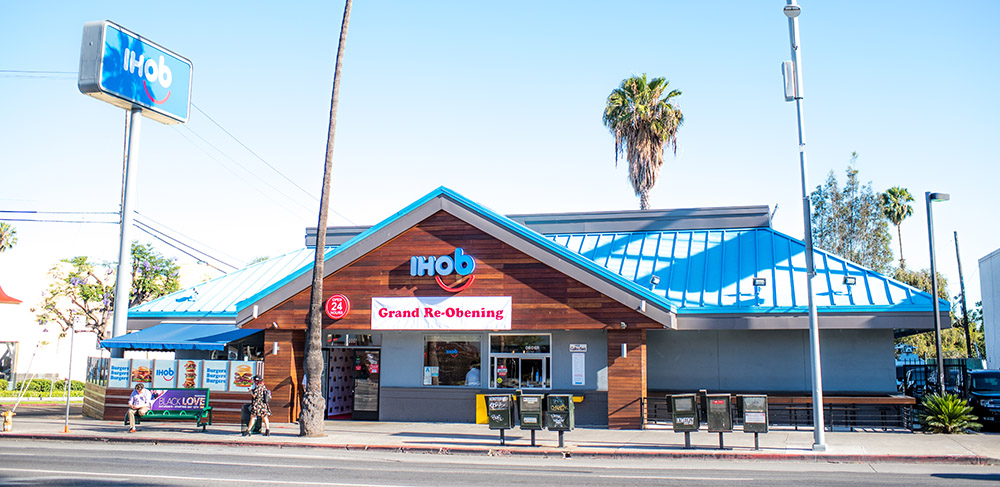 Consumer Launch
WINNER: IHOP and DeVries Global
CAMPAIGN NAME: IHOb: The Day IHOP Flipped the Script
For 60 years, IHOP has been America's unrivaled pancake house. But that tight association with breakfast was limiting its appeal as a worthy candidate in the lunch and dinner space in an increasingly crowded market.
To reverse sales declines and traffic erosion, the chain needed to excite America's taste buds beyond breakfast and drive incremental visits from new and current guests. Research revealed the answer was burgers, and the ultimate steakburger was born.
For a move that showed consumers how serious the chain was about its burgers, IHOP rebranded as IHOb and kicked off a two-month campaign with a tweet: "For 60 pancaking years, we've been IHOP. Now, we're flipping our name to IHOb. Find out what it could b on 6.11.18. #IHOb."
One week after the tweet, the team ignited chatter over the logo flip with owned, paid, and earned media and received coverage by many major news, entertainment, and lifestyle outlets. On the day of the reveal, the brand was the No. 1, 2, and 4 trending Twitter topic, beating the U.S.-North Korea summit and net neutrality. IHOb amassed 1.2 million tweets in the first 10 days of the campaign.
Three weeks into the launch, burger sales quadrupled year over year with IHOP selling 500,000 burgers a week before sustaining at two to three times same-store sales.
The campaign, which judges said was "buzzworthy and creative" and "made people guess and engage" with "clear big objective results," also successfully drove incremental visits at both lunch and dinner.
+ read more
- show less
HONORABLE MENTION: Microsoft and Assembly Media
CAMPAIGN NAME: Making Gaming More Inclusive with the Xbox Adaptive Controller
For Microsoft's first Xbox adaptive controller for gamers with limited mobility, the marketing team created immersive experiences, such as a reveal at its HQ focused on accessibility and Skype packaging unveil with designers to encourage thoughtful coverage, invested in in-depth owned storytelling and visuals, and forged partnerships to engage new audiences. One judge called it "a consumer launch with a social cause."
+ read more
- show less
---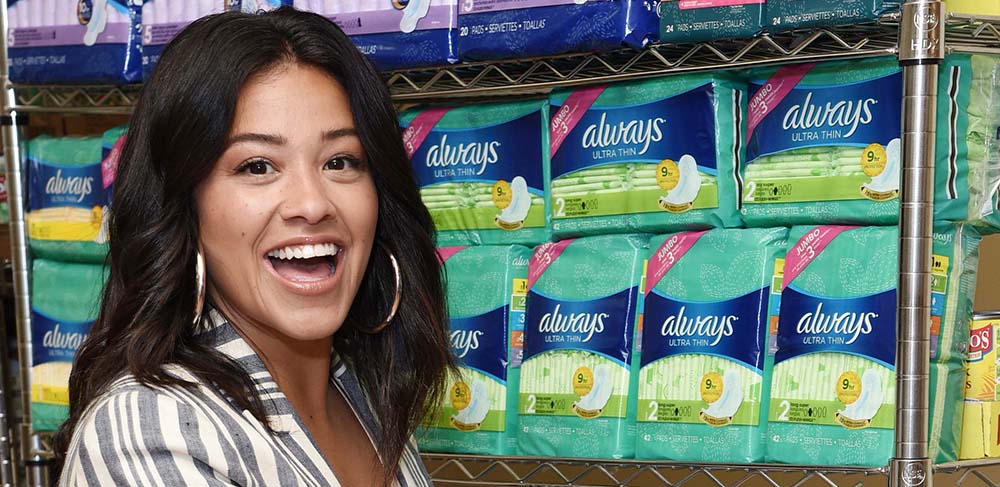 Healthcare
WINNER: Procter & Gamble and MSL
CAMPAIGN NAME: Always Combats Period Poverty with Donation Program
Nearly one in five American girls have either left school early or missed it entirely because they lack access to period protection. It's a problem that limits girls' academic potential as well as participation in sports and extracurricular activities.
To build awareness for and combat this problem, Procter & Gamble's Always brand created a multi-week promotion: For every pack of Always purchased, the company made a pad donation to school food pantries, giving girls access to the products they need and keeping them in school.
Premium partnerships were crucial to the success of Always' #EndPeriodPoverty campaign. In the absence of a dedicated asset other than a GIF, the campaign relied heavily on engagement with social awareness efforts. A media day with key spokesperson and well-known education advocate Gina Rodriguez magnified the cause in an authentic manner. P&G leveraged Always' partnership with Feeding America, activating the organization's network of school pantries and food banks to maximize the footprint of P&G's donation.
The campaign enabled the brand to donate tens of millions of pads nationwide to girls in need and gave P&G a 21% sales lift in Always purchases on Amazon within the donation period.
Judges said the campaign "gave an authentic voice to an important issue in young women's health," "connected a topic to a broader cultural issue," and delivered "strong business results" in the bargain.
+ read more
- show less
HONORABLE MENTION: National Safety Council, Ketchum, Energy BBDO, m ss ng p eces, Flare, The Mill, and PHD
CAMPAIGN NAME: Prescribed to Death
The National Safety Council's traveling memorial wall, which depicted the faces and stories of 22,000 victims of opioid overdose, humanized the devastating effects of opioids and forced people to confront this crisis. Every 24 minutes, another victim's name was carved on a pill on the wall, representing the death rate from overdose in the U.S. On the memorial's Washington, DC, stop, National Safety Council released its Prescription Nation study and proposed model legislation.
+ read more
- show less
---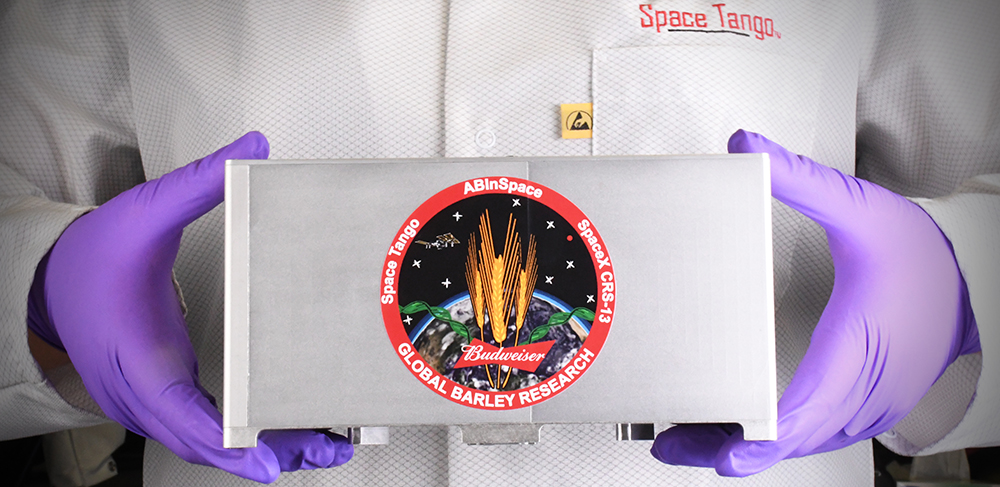 Technology
WINNER: Anheuser-Busch/Budweiser and 3PM (Weber Shandwick, in partnership with PMK-BNC)
CAMPAIGN NAME: Bud on Mars
Budweiser was conceived by a German immigrant in 1876 as new beer for a new world. The brand took that idea to another level by announcing its commitment to be the first beer on Mars.
For the first step in its space odyssey, the brewer teamed up with the Center for the Advancement of Science in Space on a project to launch 20 barley seeds — Budweiser's main ingredient — into orbit for testing, then held a panel discussion at South by Southwest Interactive with former astronaut Clay Anderson and actress Kate Mara from The Martian for media and beer-loving consumers to learn about the journey.
The brand's innovation team collaborated with partners to design a series of experiments to one day create the world's first microgravity beer and eight months after the campaign launch, scheduled its first rocket launch to complete tests on barley germination and seed exposure in microgravity.
Bud on Mars generated massive media attention and social conversation. Consideration is up 2.1% and brand penetration is up 1.7% — a big lift for a company that sells 4.4 billion beers a year.
The brand has also been organically included in the space conversation after NASA's announcement it may allow brands to sponsor rockets, proving Budweiser "tapped into whitespace opportunity," according to one judge.
Another judge gave the campaign "high marks for creativity, risk, and bringing an old brand into the future."
+ read more
- show less
HONORABLE MENTION: Aflac, Sproutel, Carol Cone On Purpose, Marina Maher Communications, FleishmanHillard, Ken Willis, Career Sports & Entertainment, and Nation of Artists
CAMPAIGN NAME: My Special Aflac Duck
Aflac partnered with Sproutel to create a robot that uses interactive tech to help children cope with cancer. The campaign around the toy increased Aflac's U.S. total new annualized premium sales 3.9% in a quarter and for the first half of the year, and boosted total new sales 2.3%.
+ read more
- show less
---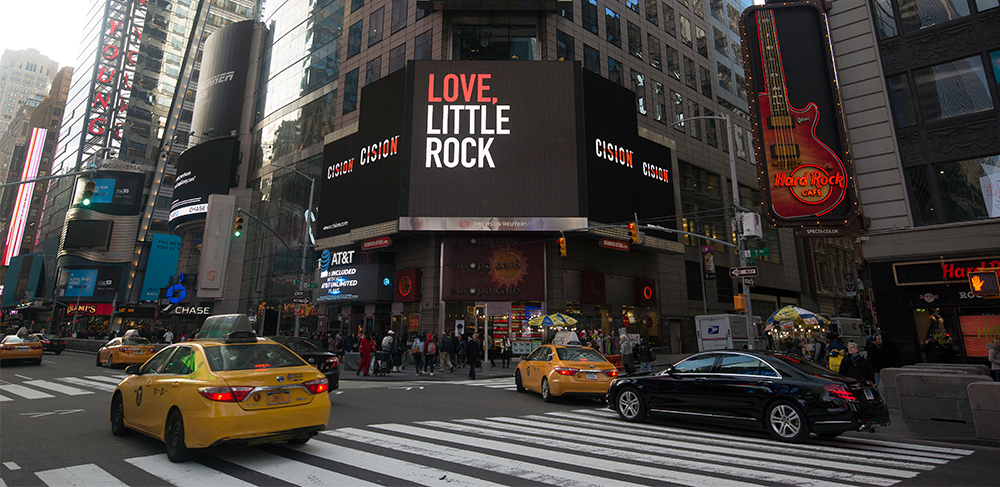 B2B
WINNER: Little Rock Regional Chamber and Stone Ward
CAMPAIGN NAME: Love, Little Rock
It turns out there are a lot of reasons to fall in love with Little Rock, Arkansas.
Unfortunately for Amazon, things just didn't work out.
When the Little Rock Regional Chamber had to break up with Amazon during the online retail giant's search for a home for its second HQ, the organization had a simple message to soften the blow: "It's not you. It's us."
Amazon wanted an international airport, a population of more than 1 million, and access to mass transportation. Little Rock had and wanted none of these things. But, as this campaign reminds us, the city has much more to offer.
The "original, clever" rejection letter delighted judges, who called it "the best example of newsjacking in 2018." When opportunity arose, client and agency executed on an idea that captured the attention of the public and media. Shattering expectations for media placements, Love, Little Rock put the small city on a map in an unprecedented way.
Jay Chesshir, president and CEO of the Little Rock Regional Chamber, said "this campaign continues to be an impetus for showcasing the benefits of our workforce, business climate, and quality of life."
For this "nonresponse" to HQ2, Stone Ward provided creative and media outreach on a pro bono basis.
The agency only collected fees to buy an ad in The Washington Post on October 19, 2017, the same day the RFP was due, and targeted ads online.
In total, less than $80,000 was spent on ads.
+ read more
- show less
HONORABLE MENTION: Clorox Professional Products and Ketchum
CAMPAIGN NAME: Taking a Total360 Approach to Infection Prevention
Clorox Total 360 system is a product that could help schools, businesses, and athletic facilities contain the spread of illness. The problem was that facility managers were reluctant to take a risk on it. So Clorox comms created a campaign to appeal to their emotions, casting their customers as champions fighting outbreaks. The brand secured partnerships with more than 25 pro sports teams and over 60 NCAA teams.
+ read more
- show less
---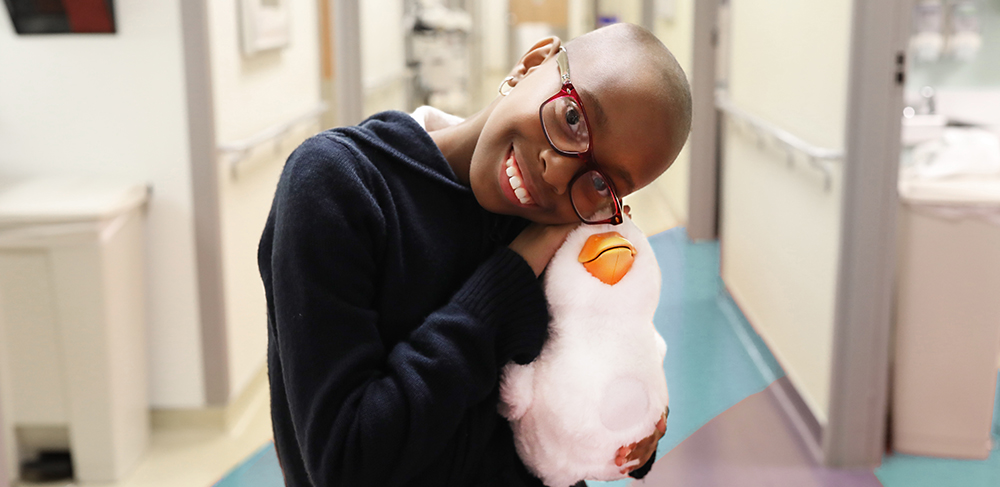 Corporate Branding
WINNER: Aflac, FleishmanHillard, KWI, Marina Maher Communications, and Carol Cone On Purpose
CAMPAIGN NAME: Aflac CSR — A Well Hatched Plan
The average child with cancer undergoes 1,000 days of treatment. This painful process can be a lonely one without friends.
After Aflac found that children's emotional needs are sometimes unmet, it created My Special Aflac Duck. The social robot, which helps patients understand their condition and communicate with their parents and doctors, was unveiled at the 2018 Consumer Electronics Show.

A judge called it a "moving and touching effort that shows us the heart behind Aflac's corporate brand."
For years, Aflac's CSR profile has flown under the radar. Understanding the value a robust CSR profile brings to a business, the brand embarked on a campaign to show how it was fulfilling its promise "to help people in their time of need." Research and development workshop Sproutel and the Aflac Cancer and Blood Disorders Center at Children's Healthcare of Atlanta assisted the design process, which included input from 85 child cancer patients, parents, medical pros, and other experts.
The brand used My Special Aflac Duck to position its execs as thought leaders on CSR best practices and as a jumping-off point to discuss its childhood cancer support.
Reputation Institute found Aflac achieved a 2.8 point year over year boost in 2018. Also, Aflac's corporate Facebook page saw an almost 12% increase in page likes and a 257% rise in average monthly engagement.
+ read more
- show less
HONORABLE MENTION: Toyota and Saatchi & Saatchi
CAMPAIGN NAME: Start Your Impossible
Toyota, which started as a loom manufacturer in the 1920s, is on the move again. Never one for standing still, the Japanese car company leveraged its then-new eight-year global partnership with the International Olympic and Paralympic committees to announce it was becoming a mobility company at the PyeongChang 2018 Winter Olympics. For Start Your Impossible, the brand shared the heroic stories of Olympians and Paralympians to showcase its tech and mobility solutions.
+ read more
- show less
---
Public Affairs
WINNER: National Safety Council, Ketchum, Energy BBDO, m ss ng p eces, Flare, The Mill, and PHD
CAMPAIGN NAME: Prescribed to Death
Although most Americans are aware of the opioid crisis — considered the worst drug epidemic in U.S. history — 40% don't consider prescription pain medication a threat to their family.
The facts tell a different story. About 2,000 Americans die annually from a prescription opioid overdose — one every 24 minutes. And 33% of opioid users don't realize their prescription is considered an opioid.
To turn the focus of Americans and their public health policymakers onto the urgent need to address the problem and combat misinformation and misconceptions surrounding opioid addiction, the National Safety Council created a traveling memorial wall that depicted the faces and stories of 22,000 victims of opioid overdose — successful student athletes, loving and hard-working mothers, or active grandfathers taking prescription opioids. Every 24 minutes, a machine etched another victim's face on a new pill, adding to the death toll.
The PR team harnessed earned media channels and localized digital billboards, urban panels, bus shelters, and a video PSA to drive foot traffic to the memorial as it traveled through the country.
The National Safety Council also created warn me labels for insurance cards, distributed stericycle envelopes to promote proper disposal of unused opioids, and drafted progressive public policy directives to enact real change. One judge noted the memorial "packed a big emotional punch." "It's an incredibly powerful way to bring attention to a critical health issue," said another.
+ read more
- show less
HONORABLE MENTION: CTIA
CAMPAIGN NAME: Winning the Race to 5G
To rally policymakers behind the deployment of 5G wireless networks, CTIA, the trade association representing the wireless communications industry in the U.S., framed it as a competition between nations with consequences for long-term competitiveness and economic growth. CTIA provided policymakers with an understanding of the race, 5G, and the industry's policy priorities, and helped get the most far-reaching reform of wireless infrastructure rules in over three decades enacted.
+ read more
- show less
---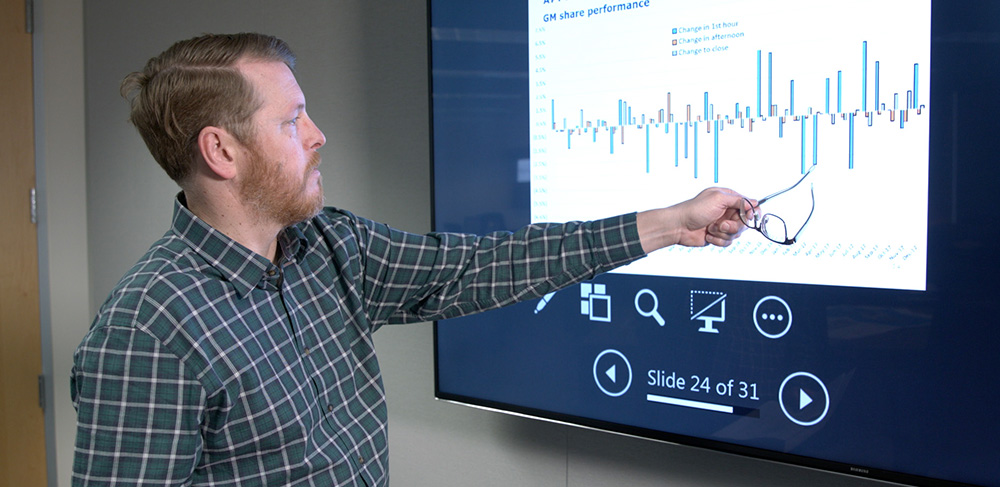 Financial Communications
WINNER: General Motors
CAMPAIGN NAME: Challenging Tradition for Business Results: How Jim Cain Reshaped GM's Sales Reporting Process
In a bold move, General Motors bucked industry norms and transitioned from a monthly to quarterly sales reporting process.
Jim Cain, GM's senior manager of sales and executive communications, saw an opportunity to transform the way the automotive industry reports sales.
The pivot not only encourages investors, analysts, and media to look at business performance with a longer-term view, it also alleviates many negative issues associated with monthly reporting, which can encourage day trading, create a disadvantage when reporting more info than competitors, and create distracting issues for media and analysts due to volatility in the metrics.
Cain's team commissioned an opex project to look at the issue in depth from diverse perspectives, evaluate risk and reward, and then use a data-driven tool to determine the best path forward. Armed with substantial data and analysis proving the change would be good for the company, the comms team got sales, service and marketing, investor relations, the brands, public policy, legal, and the senior leadership team on board.
With the new reporting process in place, accuracy of sales estimates has improved.
Media coverage has been positive and the company is able to provide more meaningful context about macroeconomic trends, consumer demand, and trade conditions.
It's a win for General Motors, investors, consumers, and stakeholders, and the feedback from automotive analysts, reporters, and influencers has been overwhelmingly positive.
+ read more
- show less
HONORABLE MENTION: Tilray, C+C, Pomp & Circumstance, and Kekst CNC
CAMPAIGN NAME: Tilray: Wall Street's First Cannabis IPO
Legal cannabis faces huge obstacles to mainstream success. Tilray, a global pioneer in medical cannabis production and distribution, generated a steady drumbeat of news coverage to build credibility and interest from investors and become the first cannabis company to have a successful IPO on a major U.S. exchange. Tilray's shares opened at $23.05 and closed nearly 32% higher the first day of trading. By late September, it was the second-most traded stock in the U.S. after Amazon.
+ read more
- show less
---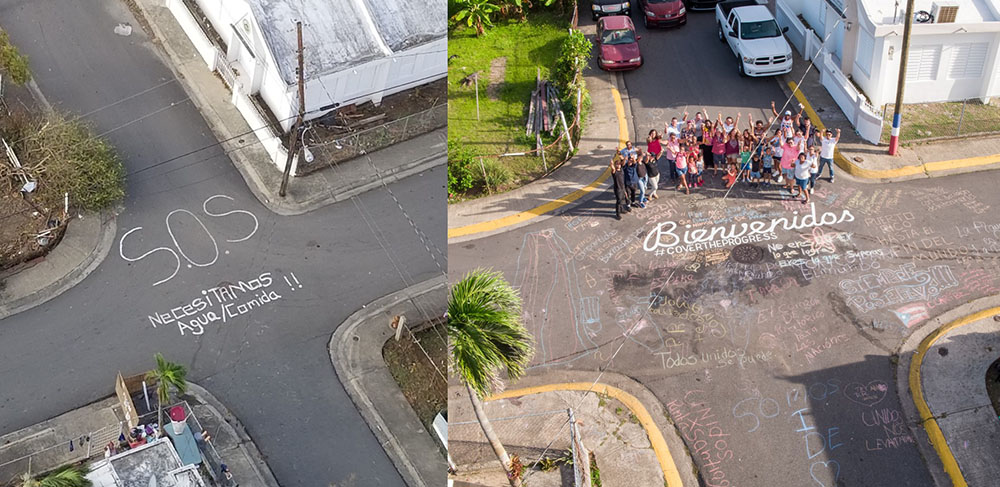 Best in a Crisis
WINNER: Discover Puerto Rico and Ketchum
CAMPAIGN NAME: #CoverTheProgress
Hurricane Maria was a devastating event for tourist-dependent Puerto Rico, leaving the island with no electricity, a broken infrastructure, and a mounting death toll.
In the aftermath of the disaster, Ketchum helped Puerto Rico engineer one of the fastest recoveries in tourism history that became a comeback story for the ages.
As the island rebuilt, the agency strategically targeted socially conscious travelers with a meaningful message and enlisted travel influencers to show followers firsthand that Puerto Rico was back in business.
Just as important, Ketchum partnered with Discover Puerto Rico to ensure coverage stayed positive when the news media revisited the story one year after the hurricane.
The team reimagined the haunting aerial image taken during the hurricane of Humacao residents holding an SOS banner in a way that would tell travelers everywhere that Puerto Rico wanted them back. In the new image, which quickly went viral, residents hold a colorfully decorated banner greeting visitors with a big "Bienvenidos!"
In what judges called a "brilliant call to action for the media" and a "compelling and inspired" approach, the #CoverTheProgress campaign asked residents, visitors, and the news media to share images of what the island looked like after the hurricane and what it looked like one year later.
In six months, many properties reported close to 100% occupancy, travel agents recently posted a 12% increase in year-over-year upcoming vacation package sales, and a study showed 23% improvement in positive perception of Puerto Rico as a destination over the past year.
+ read more
- show less
HONORABLE MENTION: Newell Brands and Edelman
CAMPAIGN NAME: #CrockPotIsInnocent
Thrust into a firestorm after a plotline on TV show This Is Us blamed character Jack Pearson's death on a faulty slow cooker, Crock-Pot cooked up a recipe to defend the brand. It turned to the show's creator and star to produce a tongue-in-cheek video that encouraged our country to come together around its slow cookers to celebrate the Super Bowl. The video went viral, a $5 million-plus value that cost the brand nothing. Crock-Pot increased sales 3.1%, defying its prior sales trends.
+ read more
- show less
---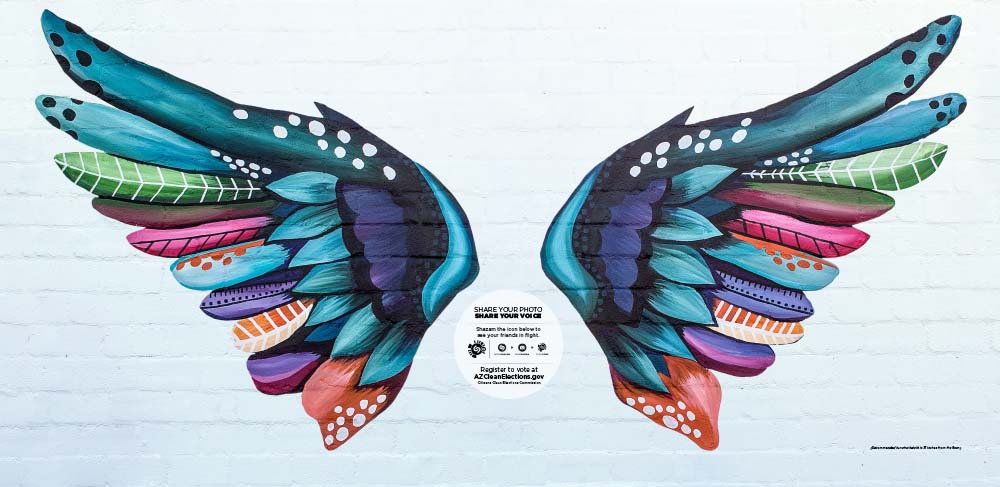 Public Sector
WINNER: Citizens Clean Elections Commission and Riester
CAMPAIGN NAME: 18 in 2018
The Citizens Clean Elections Commission's Arizona youth voter initiative, 18 in 2018, seized the year to draw attention to the legal voting age and activated its audience with an original augmented reality mural installation that captured the imagination of its target audience.
The Take Flight mural, featuring 10-foot wings, was launched in a high-visibility location in the Phoenix arts district, then traveled to a popular Tucson, Arizona, concert venue to encourage sharing of selfies. The mural — like voting — was meant to be participatory. The installation's activating your political power theme was heightened through the use of AR and animated the wings with the Shazam app. The app, Instagram profile, and paid digital media directed users to a dedicated elections commission landing page where they could register to vote.
The campaign and buzzworthy mural had a positive impact on voter registration and participation and drove 4,200 intentions to register to vote. Voter registration in the state was up 6.8% and turnout was up 22% over the 2016 primary election.
In addition, more than half of web traffic (60%) came from Shazam.
The campaign used "amazing creativity to bring a focused message to a target audience and make an impact," said one judge. Not only did it inspire young people to vote and encourage those not registered to do so, it also increased the commission's visibility and credibility, particularly with a young audience.
+ read more
- show less
HONORABLE MENTION: Procter & Gamble and MSL
CAMPAIGN NAME: Always Combats Period Poverty with Donation Program
To give girls access to feminine products and keep them from missing school, Always created the #EndPeriodPoverty initiative that donated pads when consumers purchased Always feminine products. The brand tapped Jane the Virgin star Gina Rodriguez as spokesperson, leveraged influencers to spread the word, and enlisted retailers to support the program. Always donated 15 million pads nationwide. P&G's sales on Amazon soared 21% within the donation period.
+ read more
- show less
---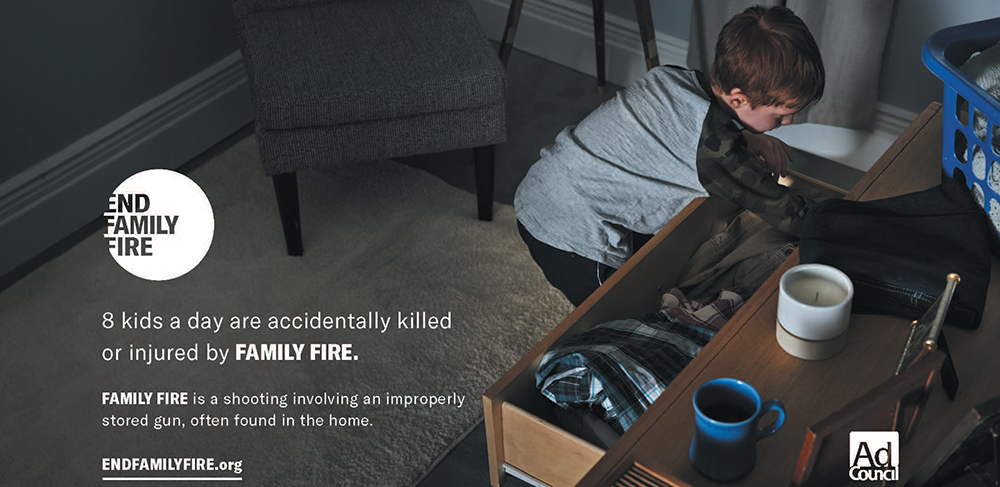 Nonprofit
WINNER: The Ad Council, the Brady Center to Prevent Gun Violence, Droga5, and Sunshine Sachs
CAMPAIGN NAME: End Family Fire
The Brady Campaign and Center to Prevent Gun Violence, an advocate for gun control and against gun violence, set out to shift the perception that having a gun in the home makes us safer by creating the phrase "family fire" to describe the danger of an unintentional shooting with an unsecured or misused gun in the home.
To seed the term and educate the public about what it means and how to prevent it, the organization launched a mass market campaign, grounded in research with the target audience as well as expert input. The campaign included a national PSA element and robust comms plan, including press and influencer outreach.
Identifying and media training empathetic spokespeople was critical to reaching the target audience of gun owners and inspiring them to act to make their homes safer without raising the fear that the campaign threatened their Second Amendment rights.
Earned media resulted in 261 placements, including national broadcast and print media, a satellite TV and radio media tour reaching 38 markets, and local and national press release pickup. The PSA earned over 1 million organic views on day one and grew to over 2.5 million views within a month. Response was overwhelmingly positive, including coverage on conservative and pro-gun outlets Townhall.com and Guns.com.
Judges praised the campaign's "strong research and a creative goal to name and frame" and ability to "prove common ground can be found on the gun debate and raise awareness for gun safety."
+ read more
- show less
HONORABLE MENTION: Pediatric Brain Tumor Foundation and RPA
CAMPAIGN NAME: Imaginary Friend Society
Teaming up with more than five dozen creative partners, the Pediatric Brain Tumor Foundation created 22 short films in which animated characters explain every facet of cancer, from "what is cancer?" to more emotionally complicated topics such as "feeling sad." Through a mobile app, the characters offer words of encouragement and hope to boost confidence during difficult times. Imaginary Friend Society began airing nationally on Hulu in March 2018.
+ read more
- show less
---
Corporate Social Responsibility
WINNER: Michelin North America and Ketchum
CAMPAIGN NAME: Teens Prove Their #StreetTread
Research showed improperly maintained tires were contributing to the No. 1 cause of teen deaths in the U.S. — car accidents. To ensure teens took tire safety seriously, Michelin's PR team connected the dots between sneakers and tires to ignite kids' awareness about how proper pressure and tread can save lives.
The company teamed up with Vans for a limited edition #StreetTread sneaker featuring the Michelin Man. The launch was timed to Memorial Day weekend, the start of the 100 deadliest days during which teen driving deaths spike. The kicks could be had for a penny — as long as teens first used the coin to check for proper tire tread depth. The promo explained how to insert the penny to determine the amount of tread.
A giant sneakermobile traveled from California to New York City to promote the campaign and create social buzz. Meanwhile, teaser content from Michelin and Vans-affiliated channels fueled speculation about it. The journey culminated in an official launch party at Vans' NYC Union Square location, where the shoe was unveiled to media and hundreds of passersby.
Over 4,000 teens checked their tires and submitted photos with StreetTreadContest. As winners received their shoes last fall, the team rolled out #StreetTread events at high schools and hosted a tire safety pep rally timed to national teen driver safety week. The campaign "spoke effectively to dual critical audiences: teens and their purchaser parents," said one judge.
+ read more
- show less
HONORABLE MENTION: Unilever/Dove Men+Care and Edelman
CAMPAIGN NAME: Dove Men+Care Champions Paternity Leave For All Dads This Father's Day
Unilever/Dove Men+Care championed paternity leave with an impactful campaign timed to Father's Day. It made surprise contributions to 27 paternity leave requests across crowdfunding sites, highlighted the dads' stories in media, and encouraged recipients to share their stories across social. The brand also released a film called Dear Future Dads. The campaign was covered by CNN, CBS News, Quartz, Slate, and more.
+ read more
- show less
---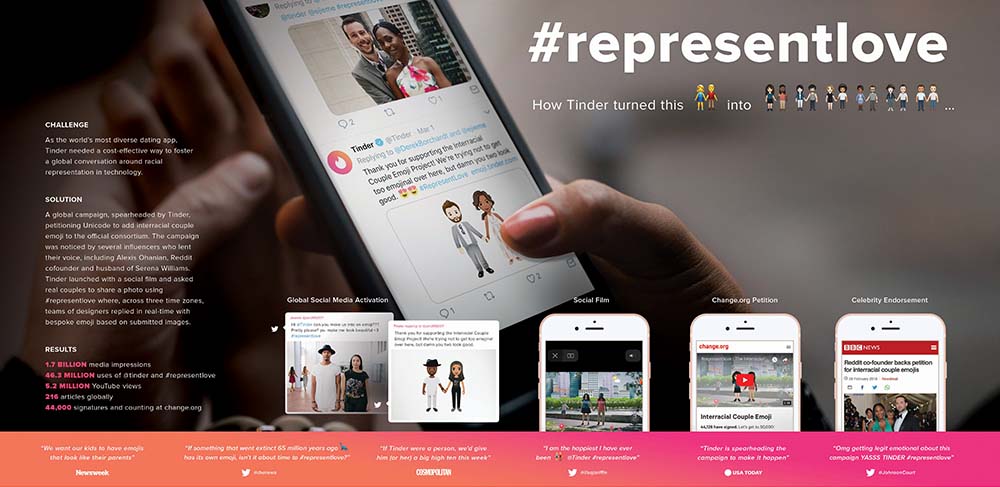 Social Media
WINNER: Tinder and M Booth
CAMPAIGN NAME: #RepresentLove
Few things encapsulate modern interpersonal communications better than emojis. Tinder used the simple graphics in a social campaign that was synced tightly to its corporate mission and added to the conversation surrounding race in our culture.
The foundation of the campaign was a petition asking the international body Unicode to create interracial couple emojis.
Tinder hoped to highlight its diversity and inclusion efforts and attract new and lapsed users.
The campaign had a three-pronged strategy. First, use the emoji launch via earned and owned channels to demonstrate Tinder's commitment to diversity and inclusion. Second, use data to talk about Tinder's diverse users and their openness to interracial relationships. And finally, create shareable content for users and other targets.
The campaign was a hit, generating 200 unique stories. There were also 5.2 million YouTube video views and more than 50,000 signatures on the emoji petition.
The numbers translated to a 17% increase in new and redownloads of the app during the campaign, a 34.8% week-over-week increase in redownloads, and a 43.2% month-over-month increase in redownloads in the first week alone.
Unicode's board voted unanimously to approve Tinder's interracial emoji proposal.
Said one judge, "The aspiration of highlighting interracial couples was consistent and authentic for the brand." Another noted, "They did what Taco Bell did for the taco emoji, but with a genuine social purpose." A third judge called it an "exceptional global campaign with solid research and results."
+ read more
- show less
HONORABLE MENTION: Newell Brands and Edelman
CAMPAIGN NAME: #CrockPotIsInnocent
Crock-Pot extinguished a media inferno caused when fictional patriarch Jack Pearson of the TV drama This Is Us died in a fire sparked by a faulty non-branded slow cooker. Crock-Pot's quickly created Twitter presence, paired with a Super Bowl ad featuring the actor who plays Pearson, was used to spread the message #CrockPotIsInnocent. The campaign was covered in over 20,000 articles and got nearly 800,000 social mentions. Sales of Crock-Pots increased 3.1% year over year.
+ read more
- show less
---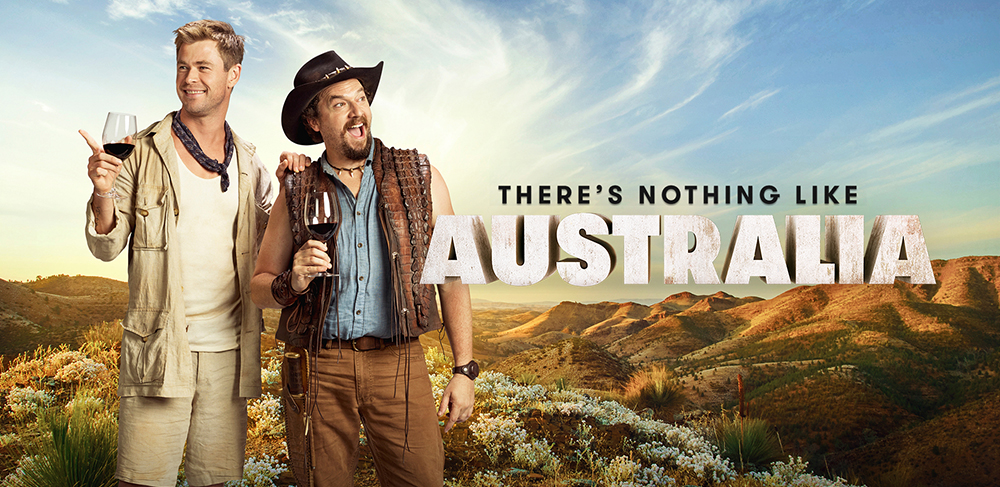 Influencer Impact
WINNER: Tourism Australia, Droga5, and Kovert Creative
CAMPAIGN NAME: Dundee: The Son of a Legend Returns Home
One of the most highly anticipated and talked about movies of 2018 was actually an elaborate tourism campaign.
The imagined reboot of Crocodile Dundee, the film that sparked the biggest tourism upswing in Australia's history, was part of an advertising campaign designed to break the country out of the tourism sea of sameness and make the destination top of mind for American high-value travelers.
The team created a trailer for Dundee: The Son of a Legend Returns Home, a star-studded sequel to the iconic 1986 film — featuring Danny McBride, Chris Hemsworth, Hugh Jackman, Margot Robbie, and Russell Crowe — that cleverly switched into a showcase for Australian tourism.
In a carefully orchestrated PR and social campaign, the team dropped four teaser films in press and celebrity social channels and created a website, social handles, an IMDb page, and behind-the-scenes set imagery.
The trailer was unveiled to a TV audience of more than 103 million Americans during the 2018 Super Bowl. Once the spot aired, Dundee transformed into a full-scale Tourism Australia campaign. "There was big ambition in this campaign and it delivered with humor and, most importantly, results," said one judge. Another noted: "This is why we have awards. Excellent at every level."
The theatrics paid off: 66% of exposed American consumers were more likely to visit and 83% had intent to book, based on campaign tracking. Australia.com reported a 20% organic lead conversion rate.
+ read more
- show less
HONORABLE MENTION: Nike Young Athletes, C+C, and Collab
CAMPAIGN NAME: Nike "Just Do It" Pep Talks
To keep girls in sports and reignite their belief anything was possible, Nike enlisted the help of leaders preteen girls respect most — influencers and young athletes — to share their dreams and the personal pep talks they use to keep themselves motivated to succeed. Tied to Nike's 30th anniversary celebration of the Just Do It tagline, the campaign encouraged girls to share their dreams, create pep talks, and send their peers and idols inspirational messages.
+ read more
- show less
---
Broadcast/Film/Video
WINNER: HP and Edelman
CAMPAIGN NAME: HP Bridging Political Divide with Togetherness
For the second year, HP turned to film to suggest that in a time of extreme political polarization, different ideas can coexist — even at family gatherings.
Leveraging insights from a study indicating the nation was more divided than at any other time in recent history and another that identified common values that unite us all, the company created a script and made its Sprocket portable printer an authentic and integral part of the story.
Working with award-winning director Lisa Rubisch, HP launched Togetherness, a short film about a family handling holiday tensions, with the help of a pocket printer to capture memories during the December 2017 holiday season. HP drove awareness of the film through the end of the holiday season, showcasing the brand's purpose. To amplify the message, the company partnered with ABC's The View to preview the spot, HP's president of print business Enrique Lores and CMO Antonio Lucio published thought pieces on the need for togetherness, and a behind-the-scenes interview from the film shoot was posted on HP's employee portal.
The film also aired in theaters across the U.S. before family friendly movies.
"This video was not only impactful and heartfelt, but also made me look into purchasing the product," said one judge. The campaign increased sales for HP's portable printer by 29% between November and December 2017. HP saw a 164% increase in sales compared to December 2016.
+ read more
- show less
HONORABLE MENTION: HP and Edelman
CAMPAIGN NAME: HP All-American Family Portrait
HP used film as the tentpole for a purpose-driven campaign to change the notion of what the all-American family looks like while promoting the relevance of printed photos. A long-form film and short video captured a social experiment that asked participants to construct an all-American family from a diverse group of individuals. The brand created a gallery of the family portraits, printed on an HP photo printer, that demonstrated the spectrum of today's American families.
+ read more
- show less
---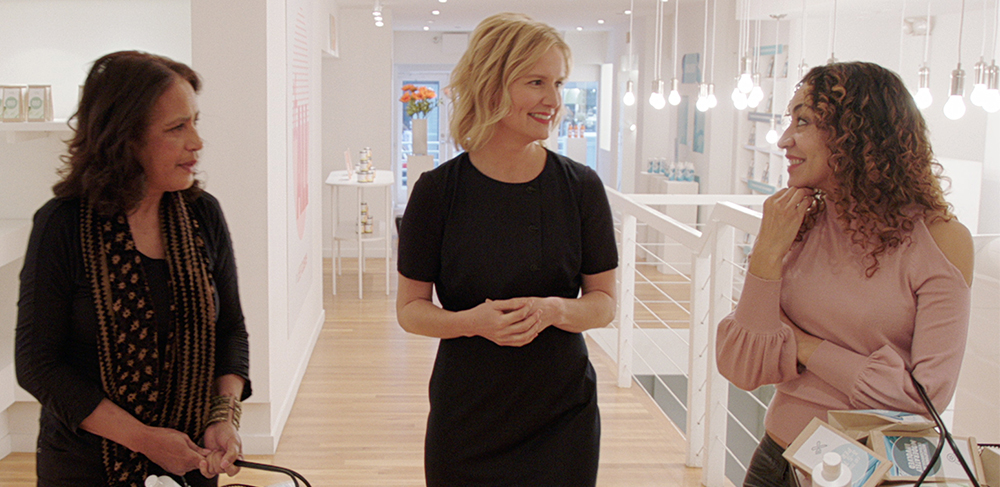 Data Insight

WINNER: Nestlé/Lean Cuisine and Weber Shandwick
CAMPAIGN NAME: The ItAll Social Experiment
Lean Cuisine wanted to help women redefine what having it all means to them in this creative social experiment.
After examining a body of research on how societal pressures affect women, including their appearance, professional choices, and family life, Lean Cuisine concluded modern women are overwhelmed by the noise.
To take on the unattainable idea of having it all, the company invited a group of women to take a survey on what they want out of life, such as if they want a family and what they want to achieve professionally.
Then Lean Cuisine asked them to come to the ItAll store and make the same choices in-person, but with a twist — they were accompanied by key women in their lives. Alone, they made less ambitious choices. But supported by their loved ones, 89% of participants made more ambitious ones.
Ultimately, Lean Cuisine discovered and reaffirmed the power of female relationships. Not only did this insight propel a broader conversation, it also renewed Lean Cuisine's heritage as a modern health brand for ambitious women.
When Lean Cuisine launched in the 1980s, it was considered a healthy alternative for the millions of women entering the workforce. This campaign, the brand says, sparked a reappraisal of its products. Exposed to the social experiment, 65% of audiences were more favorable to the brand and 67% were more likely to buy a Lean Cuisine product in the next 30 days. A judge praised the "strong pull through of data in every category."
+ read more
- show less
HONORABLE MENTION: Columbia Gas of Ohio and Fahlgren Mortine
CAMPAIGN NAME: Saving Matters
Data and insights drove Columbia Gas of Ohio's campaign to boost participation in its energy efficiency programs. Knowing smart thermostats would help consumers save money, the natural gas company targeted its saving matters message according to geography, whether they owned a smart speaker, income level, and other factors. Thermostat sales for the programs exceeded the goal by 200%, while consumers saved over $23 million in lifetime savings by making the switch.
+ read more
- show less
---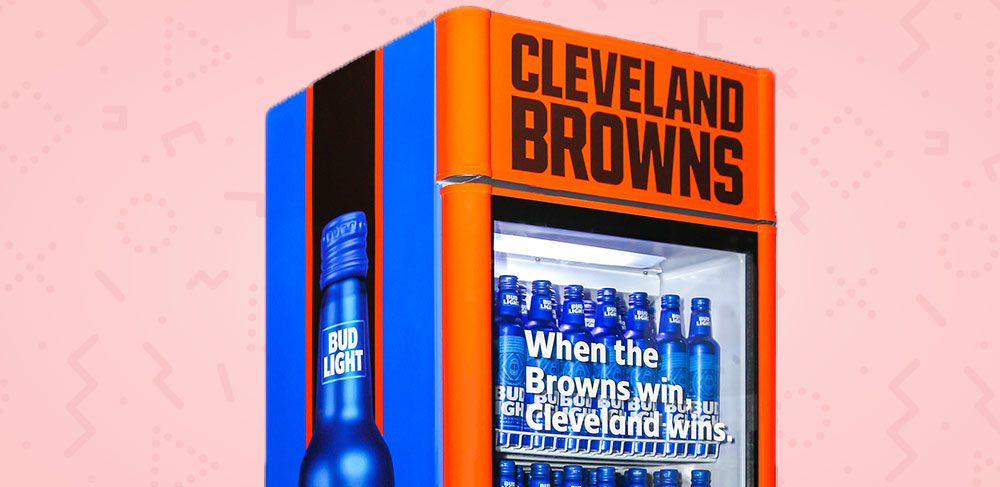 Promotional Event
WINNER: Anheuser-Busch/Bud Light and 3PM (Weber Shandwick, in partnership with PMK-BNC)
CAMPAIGN NAME: Bud Light's Browns Victory Fridge
Bud Light partnered with a losing team on a winning activation with the creation of the Cleveland Browns victory fridges.
Placed in bars across Cleveland, the smart fridges containing beers would remain locked until the Browns, coming off an infamous 0-16 season, won their first game. A win unlocked the fridges via Wi-Fi as the game clock struck zero.
The program launched in August to coincide with heightened preseason exposure the Browns received in HBO's popular Hard Knocks series. High-profile victory fridge deliveries to fan bars and appearances by Browns legends amplified the program.
After 635 winless days, the Browns finally clinched a victory on September 20, 2018, opening 10 Bud Light victory fridges throughout Cleveland and rewarding 2,000-plus loyal fans with a free celebratory Bud Light.
Media jumped to cover the historic event and celebration.
Joe Buck of Fox Sports called the fridges "maybe the greatest promotion in the history of promotions" and The New York Times reported: "Crack open the victory fridges and hand out the free beer. The Cleveland Browns have finally won a game."
Judges were also impressed, noting "the beer fridge took over NFL conversations and the content was everywhere." They also said it generated "impressive coverage from all types of outlets."
+ read more
- show less
HONORABLE MENTION: Courtyard by Marriott and Catalyst
CAMPAIGN NAME: Courtyard Super Bowl Sleepover Contest
Courtyard by Marriott raised the game on its Super Bowl Sleepover contest last year. One lucky winner woke up on the field on Super Bowl Sunday in a stadium suite transformed into the ultimate guest room. The hotelier brought a VR dome experience to fans at the Mall of America to give them a 4-D, 360-degree view of the suite. The campaign demonstrated the brand's ability to create once-in-a-lifetime experiences for fans while generating awareness for it as the official hotel of the NFL.
+ read more
- show less
---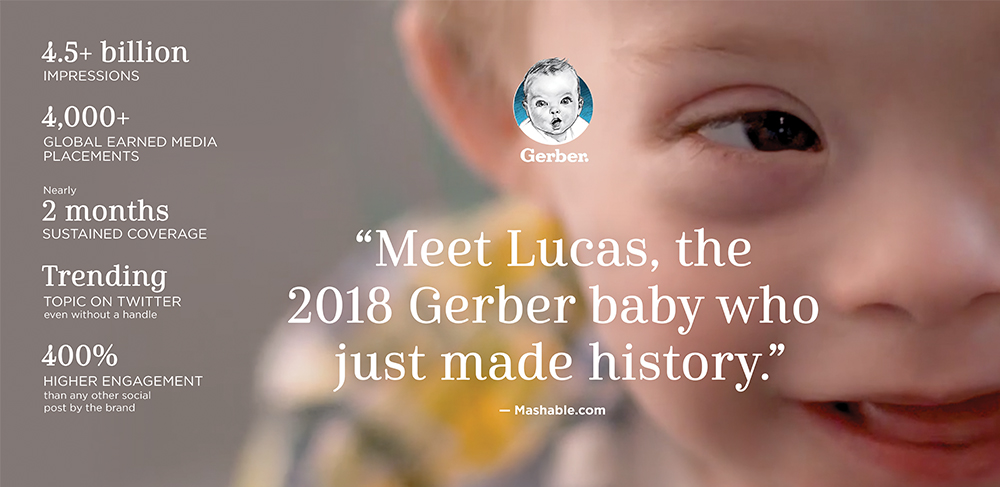 Viral
WINNER: Gerber and Edible
CAMPAIGN NAME: Every Baby is a Gerber Baby
Gerber's decision to choose Lucas, a baby with Down syndrome, to represent the iconic brand on its social channels in 2018 sparked an important and global dialogue about inclusion.
Using a social-by-design media strategy, Gerber engaged traditional outlets to announce the news, which instantly went viral and broke through cluttered, negative newsfeeds around the world.
The brand secured an exclusive segment on Today and hosted a media tour with parenting and consumer lifestyle media. Lucas' parents became a voice in a global dialogue on inclusion. Media coverage of the brand's historic reveal peaked for three consecutive days, surpassing the average volume of headlines around the annual announcement by 600%. CNN called Lucas a "role model for other kids."
Parents of children with special needs responded with an outpouring of personal stories and photos and key advocacy groups added their voices to the chorus of support.
Judges saluted the campaign as "one of the most inspiring and authentic I have ever seen" and "by far the most moving and effective." "The right thing at the right time," one judge noted.
The new Gerber baby had a notable impact for the brand. Post-announcement, a Gerber survey revealed the brand's consumer base viewed it as more caring, inclusive, socially responsible, trusted, modern, and relevant. Lucas' selection was honored with a Senate resolution.
+ read more
- show less
HONORABLE MENTION: IHOP and DeVries Global
CAMPAIGN NAME: IHOB: The Day IHOP Flipped the Script
To reclaim share and spur growth across breakfast, lunch, and dinner, IHOP shined a spotlight on its new ultimate steakburgers with a mysterious tweet teasing its logo flip to IHOb. The flip was covered by many major news, entertainment, and lifestyle outlets, including USA Today and The Wall Street Journal, and the brand fanned the flames of this expertly crafted cultural moment with interviews of IHOP president Darren Rebelez, live events, and engagement of influencers.
+ read more
- show less
---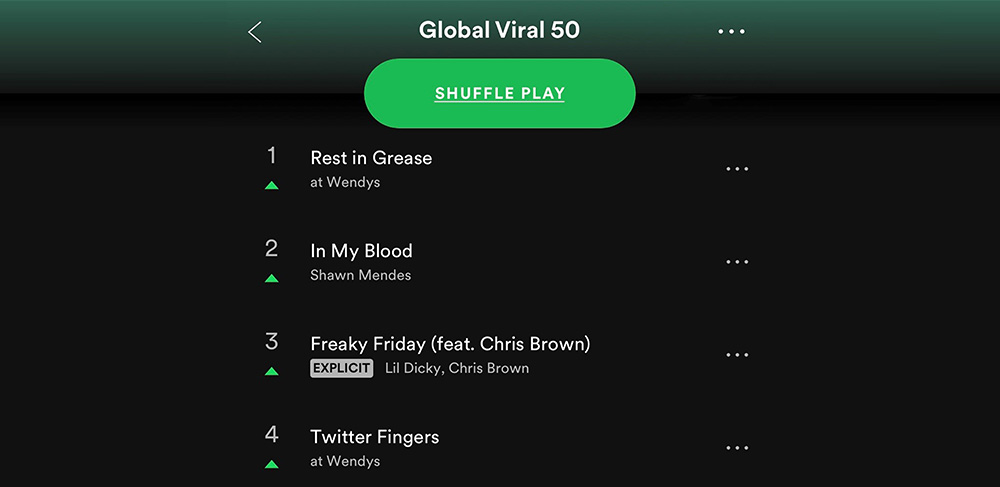 Content
WINNER: Wendy's and Ketchum
CAMPAIGN NAME: We Beefin?
Watch out, Kanye. Looks like consumers want rap albums from fast food brands.
Wendy's created a five-song EP with dis tracks such as "Rest in Grease" and "Clownin'" as part of its ongoing public beef with competitors such as McDonald's. The restaurant chain's goal was to earn a legitimate spot on hip-hop music charts, confirming Wendy's authentic voice with fans.
The EP was tweeted by Wendy's in March and loaded onto more than 20 streaming music services.
It quickly reached No. 1 on Spotify U.S. and global viral charts, beating out eight-time Grammy winning artist Rihanna. Additionally, it made nine other countries' viral charts and reached No. 3 on iTunes' hip-hop charts. Listeners streamed 76 years' worth of the EP across streaming platforms. Top-tier national outlets such as Forbes, USA Today, E! Online, and Daily Mail covered the campaign. We Beefin? was also featured on national TV including Good Morning America, CNN, and CNBC.
The album was praised by major hip-hop culture publications such as Billboard, XXL Mag, Genius, and Complex.
Hip-hop royalty such as Sir Mix-a-Lot, T-Pain, and Tory Lanez joined the conversation, showing their love for the EP.
Mentions of Wendy's in online conversation increased 660% in the 24 hours after the EP was released. The tweets from Wendy's announcing the album had an engagement rate of 17.7%, seven times the brand's engagement rate benchmark.
"A fast-food chain blows up music charts," noted one judge. "Nothing more needs to be said."
+ read more
- show less
HONORABLE MENTION: GoGo squeeZ and Edible
CAMPAIGN NAME: Letting Kids Be Kids
Kids need time to be kids, an Edelman Intelligence survey of parents found. Based on this research, GoGo squeeZ developed its first cultural purpose platform, Be Time, giving kids the ability to just be with unstructured playtime. The brand brought the idea to life with a social experiment video, capturing emotional responses from families who saw what happened when their kids got to take a break from overscheduling. Video content garnered 6 million views.
+ read more
- show less
---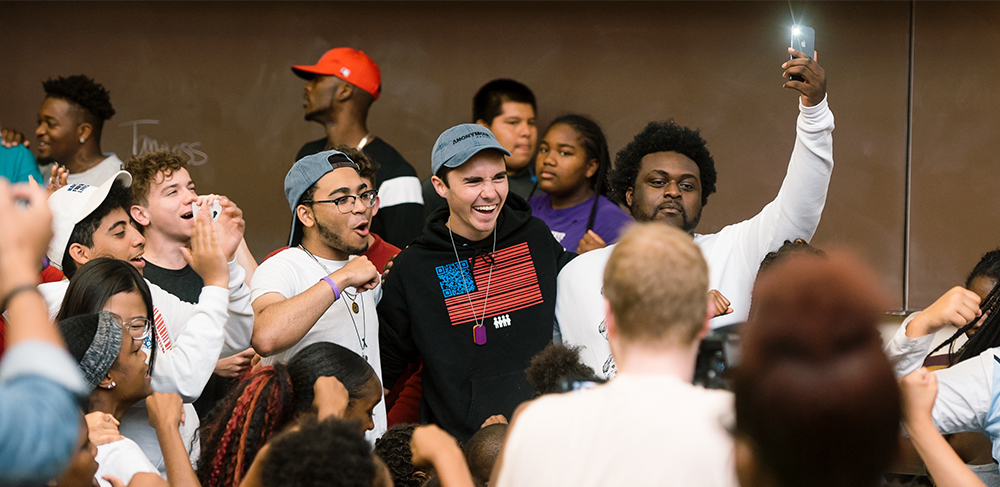 Communicator of the Year
WINNER: David Hogg and the cofounders of March For Our Lives
In 1999, two students at Columbine High School in Colorado walked into their school and gunned down 12 classmates and a teacher before killing themselves. The unprecedented nature of such an attack left Americans stunned, with some not knowing how to move on.
Fast forward 20 years and gun violence in schools had become almost commonplace, with nary a week going by without another shooting in a place of education.
While media coverage was sometimes intense in the days following a tragedy, the acts of violence were quickly forgotten in the minds of many.
But after another senseless mass shooting that left 17 dead at Marjory Stoneman Douglas High School in Parkland, Florida, the student survivors had had enough. This time, the lives lost would not be in vain.
Only four days after the shooting, Marjory Stoneman Douglas junior Cameron Kasky announced a march was planned to advocate for stronger gun violence prevention measures. The next week, organizers filed a permit for the march to take place in the nation's capital. And a month later, more than 1.2 million people around the U.S. marched in support of the cause, with more than 500,000 alone in Washington, DC. Organizers of the March For Our Lives included Kasky; David Hogg; Alfonso Calderon; Brendan Duff; Sarah Chadwick; Jaclyn Corin; Emma Gonzalez; and Alex Wind, all survivors of the mass shooting at Marjory Stoneman Douglas. Their rallying call was simple: Never again.
"Not one more. We cannot allow one more person to be killed by senseless gun violence," the March For Our Lives mission statement reads. "We cannot allow one more person to experience the pain of losing a loved one. We cannot allow one more family to wait for a call or text that never comes. We cannot allow the normalization of gun violence to continue. We must create a safe and compassionate nation for our youth to grow up in."
The face of this messaging has been Hogg, who has consistently called for elected officials to pass gun control measures while being a vocal critic of politicians receiving funds from the National Rifle Association.
Hogg gave an impassioned speech at the March For Our Lives in DC and has appeared on countless TV shows to get the group's message out. He was also featured on the cover of Time alongside fellow activists Corin, Gonzalez, Kasky, and Wind.
And while the Parkland students are the driving force behind the movement, young leaders of all backgrounds from around the country have joined in to make this effort different than ones that came before it.
The impact of the organization was felt late last year after it mobilized to get people registered to vote throughout 2018, especially millennials. When the voting numbers from the midterm election were finalized, it showed an almost 10 percentage point increase in voters aged 18 to 29 from the last midterm election in 2014. Of those young people, 67% voted for Democrats, the vast majority of whom support stronger gun control legislation.
+ read more
- show less
---
Young Professional
WINNER: Ally Glavas
COMPANY NAME: Candor
Within a year of joining Candor as an account executive in 2015, Ally Glavas was outperforming her peers and was promoted to director of account services and public affairs just three years later.
This past year, Glavas brought in a half dozen new clients to the agency, improved performance and hours management, developed a new revenue stream with the creation of a Facebook Live studio, and oversaw Candor's 45-plus accounts.
This young pro's experience and extensive network of political contacts made her the obvious choice for point person on major issue campaigns.
For the police union, despite strong anti-tax sentiment and a meager $50,000 campaign budget, Glavas led a successful effort to pass a quarter-cent sales tax to fund 120 new police officers in Oklahoma City.
To contain damage after Oklahoma's largest oil and gas association was hacked, she crafted an email to association members, prepared a media statement, then bolstered site security and site monitoring procedures.
Glavas has developed a reputation as a true leader willing to tackle any challenge alongside her team. It's no surprise Candor's partners have given her the green light to field prospect inquiries in their absence.
Almost as active in her spare time, Glavas is drawn to working with organizations supporting the empowerment of women, including Girl Scouts Western Oklahoma and National Education for Women's Leadership.
+ read more
- show less
HONORABLE MENTION: Heather Yount
COMPANY NAME: PCL Construction
Heather Yount's steadfast, solutions-driven work ethic resulted in increased responsibilities, including developing and implementing PCL Construction's first SEO strategy, leading a companywide social media portfolio, and creating PCL's first companywide analytics task force. When PCL's virtual design and construction team launched its PartsLab software, Yount's efforts across multiple media channels garnered more than 13.5 million views from 179 outlets.
+ read more
- show less
---
In-House Professional
WINNER: Torod Neptune
COMPANY NAME: Lenovo
At a time when competitive forces were at their peak and global business faced heightened volatility, Torod Neptune and his team helped Lenovo speak with a unified voice across diverse technologies, borders, and cultures. Under Neptune's leadership, Lenovo's comms function has evolved from product-centric publicity to broader storytelling about purpose and value, diversity and inclusion, and citizenship befitting of a global company.
The team's one Lenovo comms strategy defined the company's end-to-end integration, from cloud to network to device, and heralded its global culture. The team also created a new industry charter, Intelligent Transformation, and an annual companion showcase for hundreds of journalists and analysts hosted by Lenovo's C-suite. Content channels were expanded, led by a new corporate clearinghouse, to present the company's elevated market posture and customer benefits.
The efforts were critical to redefining the company's mission, and its new narrative won two Cannes Lions in 2018 for Legion's We are the Silver Snipers campaign and Motorola's Hello Real People.
In addition, Neptune led development of Lenovo's first diversity and inclusion report, relaunched the company's philanthropic arm, and sponsored its resource group for black employees.
Judges said he "sets the standard for an in-house pro" and "excels at all areas of leadership, professionally and personally."
+ read more
- show less
HONORABLE MENTION: Liza Fefferman
COMPANY NAME: MTV, VH1, CMT, and Logo
Liza Fefferman was the strategic and creative force behind VH1's Emmy campaign, which delivered a record-breaking 15 nominations and five wins for the network. She also oversaw the press campaign for MTV's Jersey Shore: Family Vacation that resulted in extensive high-profile coverage. Fefferman's efforts significantly raised the profile of MTV, VH1, and Logo group president Chris McCarthy, positioning him as both an industry influencer and innovative business leader.
+ read more
- show less
---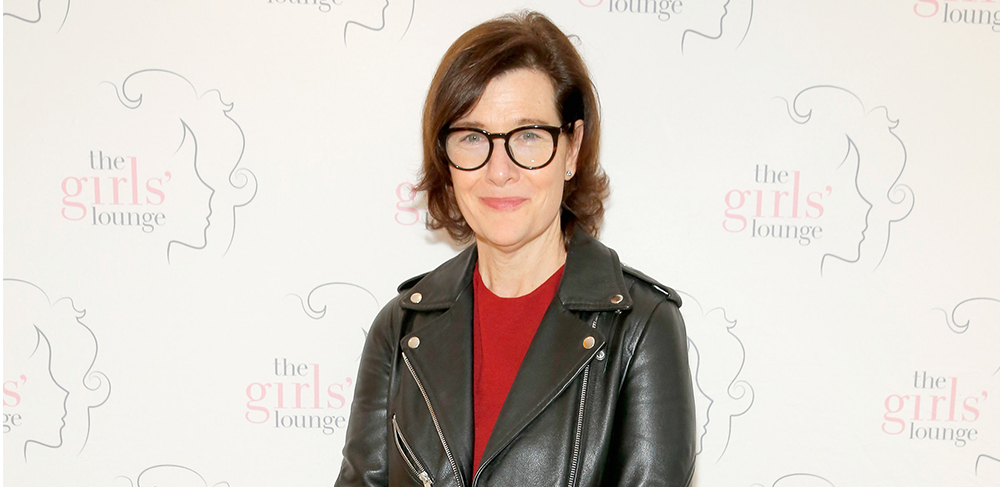 Agency Professional
WINNER: Gail Heimann
COMPANY NAME: Weber Shandwick
Gail Heimann, a powerful, respected agent of change within the Interpublic Group agency and across the industry, continually challenges convention with her relentless pursuit of ideas that touch, move, build, transform, and deliver results.
Her boundary-busting work for leading clients, including GlaxoSmithKline, Mattel, Unilever, and Honeywell, has led Weber Shandwick to great success. Under her watch in 2018, the firm saw double-digit growth in 15 global markets and mid- to single-digit growth globally.
She was a driving force behind the agency's wins of several marquee integrated assignments. Always a step ahead on what's next, she drove acquisitions to build the firm's expertise in high-growth areas and markets vital to client success and championed a solutions-oriented mindset.
Heimann continues to bring her creative forces to play for clients — from sending beer into space with Budweiser to creating a pain reliever for a morning commute or bad date with Excedrin.
She was the brains behind the firm's evolved global client service delivery model, introducing its value-based communities in 2017 and dynamic teaming in 2018 that brings together the highly-specialized talent needed to solve client problems.
Peers describe her as a "leading figure in our industry pushing boundaries on creative and on developing opportunities for women at all levels in our profession" with a "remarkable vision for where the industry is heading."
+ read more
- show less
HONORABLE MENTION: Barri Rafferty
COMPANY NAME: Ketchum
After assuming the CEO role, Barri Rafferty redefined how a large agency is structured to best serve its clients while continuing to push for innovation, creativity, diversity, and inclusivity within Ketchum and the entire industry. Her business savvy and focus on creativity are key reasons Ketchum has become one of the most awarded PR firms. Colleagues said she has "redefined the contours of our business and made a mark on the industry at large."
+ read more
- show less
---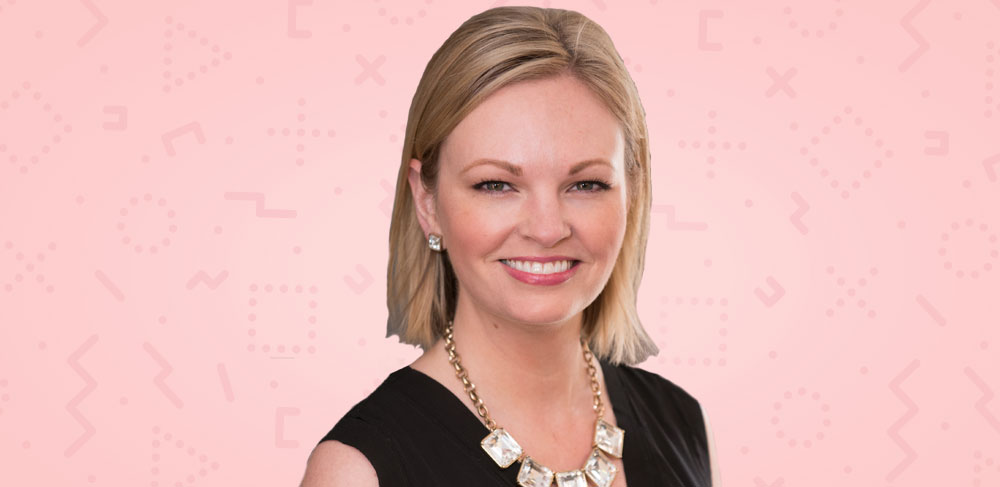 Marketer
WINNER: Michelle Alves
COMPANY NAME: Skinbetter
Skincare brand Skinbetter saw 200% growth in 2017 thanks to Michelle Alves. She made an immediate impact upon her arrival at the company by implementing programs that doubled the number of accounts year over year and achieving margin targets while delivering record-breaking growth.
Alves has reimagined, refreshed, and sharpened Skinbetter by redesigning the website and articulating brand values in a concise framework she conceived. She led the launch of nine products, increased social followers by 400%, and tripled website traffic year over year.
Additionally, she supported Skinbetter's global launch.
She also created a sales advisory council within the company, which allowed her to gain valuable insights from Salesforce to guide the development of all professional initiatives.
The innovative and strategic marketing tactics Alves has launched are rooted in her deep knowledge of brand strategy, digital marketing, marketing operations, consumer engagement, and content strategy, and informed by her broad knowledge of the skincare industry.
The brand saw a "powerful transformation" because of Alves, one judge noted.
Outside of work, she sits on the American Society for Dermatologic Surgery Industry advisory council and was a recent delegate to the Aesthetics Innovation Summit for clinical, corporate, and capital leaders.
+ read more
- show less
HONORABLE MENTION: Craig Greiwe
COMPANY NAME: Rogers & Cowan
In two years, Craig Greiwe has grown his department from three to more than 20 people. His team helped the film Hostiles launch to double box office projections and built DreamWorks Animation's first brand campaign in over 20 years. At the core of his department is The Guidelines, a manifesto of positivity and empowerment that ensures each individual is learning and growing. For Greiwe, the happiness, growth, and stability of his staff are essential guiding lights.
+ read more
- show less
---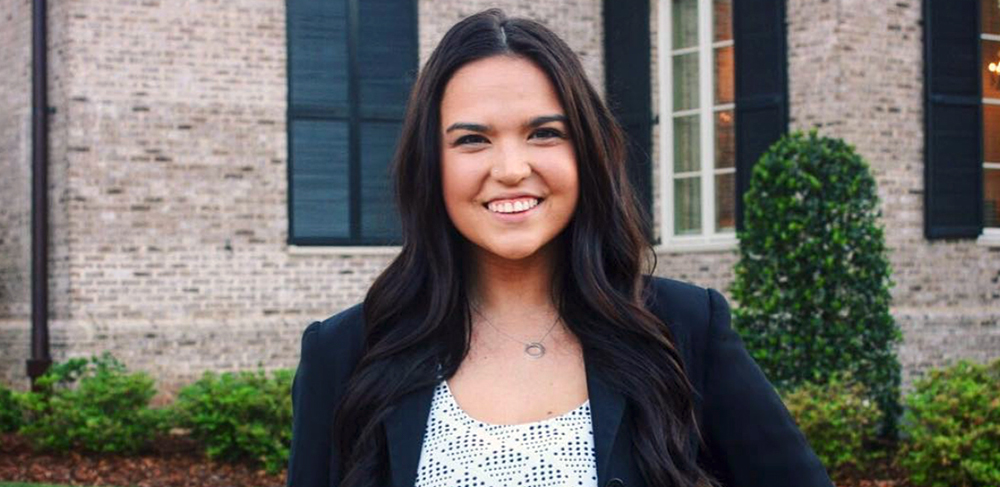 STUDENT
WINNER: Alana Doyle
COLLEGE: University of Alabama
Could Levi Strauss convince Gen Z consumers it was time for them to trade in their skin-tight jeans for a wide leg model popular in the '90s? Alana Doyle's research suggested comfort was the way to a Gen Z consumer's heart and developed a campaign that "had all of the right elements" to become "a clear winner" for the judges.
With a goal of generating Gen Z awareness of the wide leg jeans trend but no budget, Doyle designed a strategy focused on influencers — particularly those on TikTok — whose authentic, high-energy personal brands paired well with the concept.
To ensure the campaign had a cohesive message, Doyle created #ComfortIsBack for influencers to use on personal outlets and a campaign website that described the movement. The campaign reinforced the brand's positioning in creative and memorable ways, including a multicity brand activation to place comfy couches in previously seatless locations accompanied by signage urging consumers to "make yourself comfortable" and the campaign hashtag.
She also developed a cohesive digital competition for a social media platform. Judges praised her "smart research" and "easy to remember messaging," which "activated the campaign with a relevant approach and influencers."
The campaign "showed terrific understanding of how to marry a solid strategy to actual results — the primary reasons clients turn to PR experts," said one judge.
+ read more
- show less
HONORABLE MENTION: Anissa Cooper
COLLEGE: Elon University
Anissa Cooper's campaign to put wide leg jeans back on track for a new generation "stitched together the right threads of influencers, social media, and on-trend pop-up shops to make her campaign a smart approach to stand out in a noisy world," said one judge. Focusing on peer-to-peer influencing as the main influencer strategy, the campaign proposed a budding influencer contest to find Gen Zers to promote the jeans on digital and social platforms and attend Levi's New Vintage events.
+ read more
- show less
---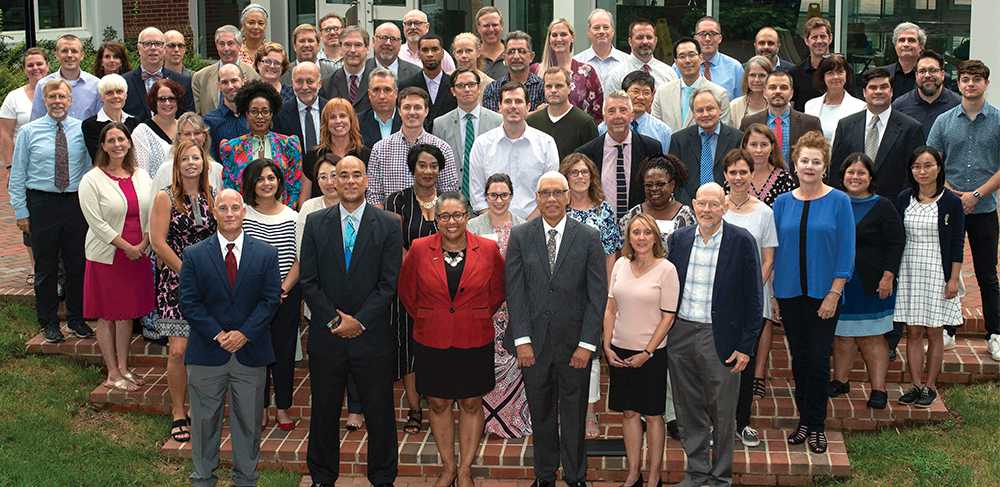 EDUCATION PROGRAM
WINNER: Elon University
One in five students at this private liberal arts university are comms majors. With a new dean of the school of communications, Rochelle Ford, and strategic PR and media analytics faculty members brought on board, the school offers its students hybrid faculty members who possess both a terminal degree and significant professional experience.
The Accrediting Council on Education in Journalism and Mass Communications commended the school for its ability to "adapt nimbly to the demands of a digital, multimedia world of communication."
Elon students intersect with the industry in myriad ways. They have interned at heavy-hitter PR agencies and organizations in the U.S. and abroad.
Through Live Oak Communications, an award-winning, full-service, student-run comms agency that carries academic credit, students work with six to eight ongoing local, for-profit, and nonprofit clients as an AOR, gaining experience in scope-of-work creation, budgets and billing, research, planning, and brand execution processes.
The school maintains close industry connections and brings top industry pros to campus to speak to students.
In addition, the school's advisory board members speak in classes once a semester, have lunch with students, evaluate student e-portfolios, and serve as mentors.
As a result of their training at Elon, 96% of May 2017 graduates were employed or in graduate school nine months after graduation and 92% of those employed were doing work related to their career goals.
Employers said "Elon has become a top recruiting school for us" because its communications grads "have skill sets and come ready to play."
+ read more
- show less
HONORABLE MENTION: American University School of Communication
American University launched new experiential learning opportunities for students, including a creative boot camp where teams were given 24 hours to complete an RFP for a major lifestyle brand, a diversity fellowship with MWWPR, and an eight-day LA Intensive program focused on networking with entertainment industry pros. With 12,000-plus alumni around the world and a dedicated LinkedIn group for current students and graduates, the school ensures a vast network is available.
+ read more
- show less
---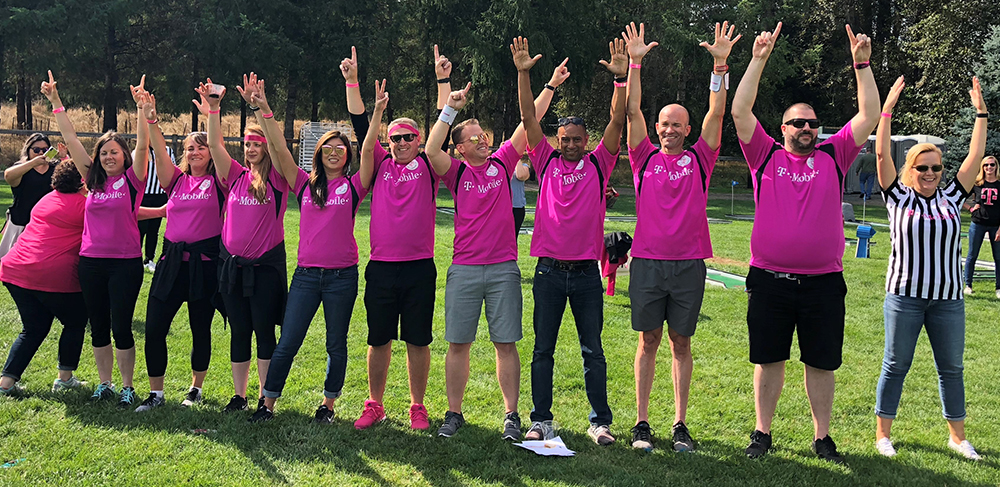 In-House Team
WINNER: T-Mobile
Whether ensuring the company is a first responder to hurricane relief, pranking the world with April Fools' stunts, or keeping the information flow open to internal employees during the merger with Sprint, this team's approach to comms continues to disrupt, win news cycles, and change behavior among target audiences.
Under Janice Kapner's leadership, the team aligns its work with T-Mobile's corporate goals, gaining market share and cementing the Un-carrier as an industry leader in wireless. The efforts helped T-Mobile boost its share of voice among wireless providers from 14% in 2013 to 40% in 2018.
Over the past year, the team focused on the neglected over-55 demographic in the wireless space with the launch of T-Mobile One Unlimited 55+, launched an extensive military/veteran support initiative, introduced an effective form of customer service with Team of Experts, and made mobile entertainment accessible to all customers with Netflix on Us.
Internal comms focused on delivering innovative campaigns for its employees — including the in-store employees that make up 75% of the workforce. The comms team launched the #UnstoppableTour, putting its senior leadership team on the road to visit seven T-Mobile locations. The tour brought together nearly 16,000 employees to thank them for all they've done during the first five years of the Un-carrier revolution and to lay out a five-year plan for the future.
+ read more
- show less
HONORABLE MENTION: Altice USA
Following Altice USA's acquisitions of Suddenlink and Cablevision and the spinoff from European parent Altice NV, the team was tasked with introducing a new entity into the marketplace — no easy feat for a brand that had little recognition in the U.S. As the company rolled out its Altice One entertainment and connectivity platform, the comms team stayed in lockstep with stakeholders to ensure accurate and compelling internal and external messaging. Internally, the team played a major role in Altice USA's first diversity and inclusion initiative for employees.
+ read more
- show less
---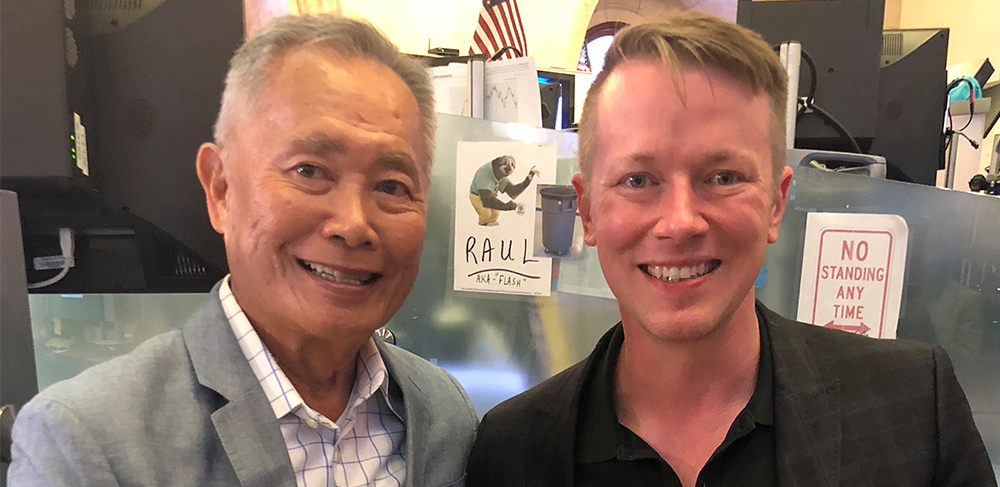 Boutique Agency
WINNER: Bospar
Bospar is literally writing the playbook for an all-virtual PR firm, and the result gives clients the focus of a boutique agency with the footprint of a large one.
With staff based in San Francisco, Los Angeles, Chicago, New York, and Washington, DC, Bospar has gone from zero to $4.6 million while making a significant profit. The agency has a seat at the table with client contacts who include CMOs and CEOs.
Last year, Bospar launched a marketing/branding arm and a health tech practice.
It rolled out more social media services and established its content as a service approach, with content team members producing ghost-written bylines, case studies, blog posts, social media content, and videos.
Agency researchers help clients mine data for data-driven stories. The agency also continued to refine its virtual model, moving away from phone to video conferencing, and created a best practices manual that helps staff members maximize the value of group meetings.
A lengthy hiring process ensures new hires are a great fit for the agency and its clients — and this rigor has earned the agency a three-year staff turnover rate near zero.
The low turnover has led to happy, serial clients who continue their relationships with Bospar because of its staff.
"We've worked with several PR agencies in the U.S., and Bospar outperforms all of them," said one client. One judge described Bospar as an "extraordinary young agency with super leadership paving the way for future growth."
+ read more
- show less
HONORABLE MENTION: Carol Cone On Purpose
Founder Carol Cone, who pioneered the field of social purpose and CSR in the 1980s, has created one of the world's first and largest social impact firms. Cone's latest model meets client and market demand for nimble, efficient, smart teams that unite top talent and the world's most relevant subject matter experts. The agency recently launched Purpose 360, a weekly podcast that illuminates challenges and breakthroughs in integrating social purpose into an organization.
+ read more
- show less
---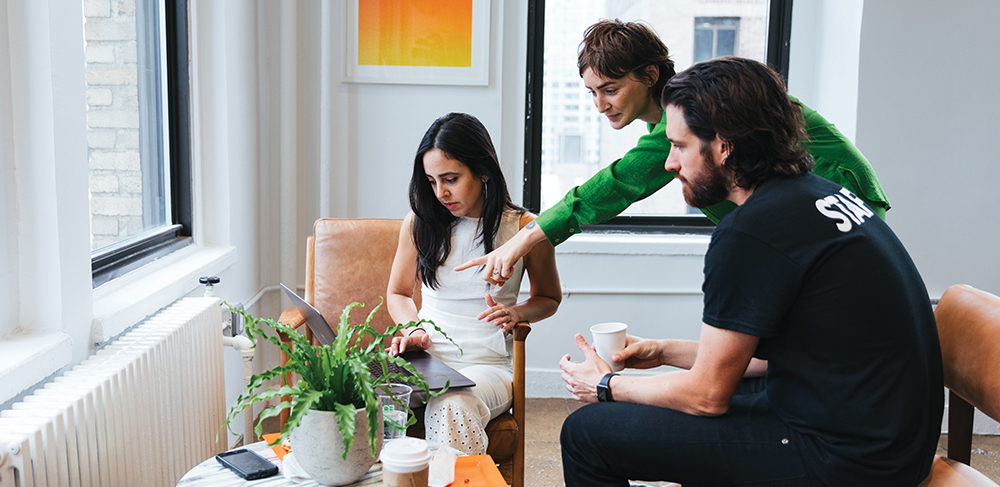 Small Agency
WINNER: Day One Agency
Day One Agency is focused on the story. The 4-year-old firm is organized around three centers of excellence: shaping, sharing, and fueling the story. It has been telling stories that get noticed for high-profile clients such as American Express, Chipotle, Facebook, Comcast, and Nike.
A thought leader, the agency formalized its approach to influencer relations with the launch of NEON, founded ongoing focus group AskGenZ.com, and published over 100 thought pieces on its editorial platform Day One Perspective.
To keep its creative team inspired, the firm launched a creativity boot camp. All that innovation helped to more than double its business last year.
The agency's work for Chipotle shifted tone and creative to add more confidence and humor, focusing on being culturally relevant and driving loyalty. To help Sonos launch its first voice-activated speaker, the agency created #GrooveIsInTheHome, an influencer program where nine dancers, including a Dancing With the Stars winner and a member of the American Ballet Theatre, demonstrated the speaker to their highly engaged audiences.
Clients said the agency is "relentless about getting to the right ideas" and "driving results that make an impact on our business with a 'whatever it takes' attitude."
It was no surprise judges voted this "vibrant agency with great storytelling skills" and "admirable allegiance to a disciplined strategy" a winner.
+ read more
- show less
HONORABLE MENTION: Precision Strategies
Celebrating its fifth anniversary, Precision Strategies grew by more than 30% and had its most successful year. This talented team of strategists worked with 81 clients, more than half new to the firm, to build strategies that are smart, clear-eyed, and finely targeted to cut through the noise and achieve clients' goals. The agency created a nationwide movement for student leaders from March for Our Lives, built Bank of America's Responsible Growth corporate reputation campaign, and helped the Sacramento Kings drive voter registration.
+ read more
- show less
---
Midsize Agency
WINNER: Zeno Group
Zeno Group had a year of growth, up 18% in the U.S. and 15% globally, as well as evolution in the firm's insights and planning, brand consultancy, digital analytics, and content creation functions. Assignments rolled in, including 35 significant new U.S. client wins and 58 worldwide.
The firm launched a new content and brand storytelling capability, with hires from the digital and journalism world, to ensure client stories reach the right audience at the right time in the right channels.
Also on board is a new approach and methodology for B2B content and an expanded digital crisis management resource, Zeno Seismic, which tracks real-time audience response and applies analytics to gauge the effectiveness of crisis.
Zeno won major assignments with Intel, Lenovo, and Salesforce to help reshape the companies' conversations around diversity and inclusion. Its brand consultancy business helped Lenovo, Motorola, Barnes & Noble Education, and Tylenol articulate their core values and purpose at a time of increasing societal change and upheaval.
The agency also doubled down on analytics to align earned and paid media spend closer with customer buying behaviors.
For the second year in a row, Zeno was named to PRWeek's Best Places to Work list and committed more deeply to pro bono activities at the cusp of social change.
Clients praised the agency for "strategic counsel and tactical execution that produces results," "nimbleness and adaptability," and the ability to serve as "a trusted adviser." Judges gave it high marks for "impressive wins and creative needle-moving work."
+ read more
- show less
HONORABLE MENTION: Praytell
In Praytell's fifth year in business, year-over-year billings soared 68%, staff grew 54%, and the company kept a tight hold on its industry-leading culture and retention rates. The firm launched new practice areas, expanded Praytell Films with a new in-house video and photo production studio, grew its influencer team, opened a Chicago office, and moved four offices to larger spaces. This hot newcomer also launched a 10-person media team "hit squad," doubled down on insight-driven work with investments in research tools, and beefed up its team building.
+ read more
- show less
---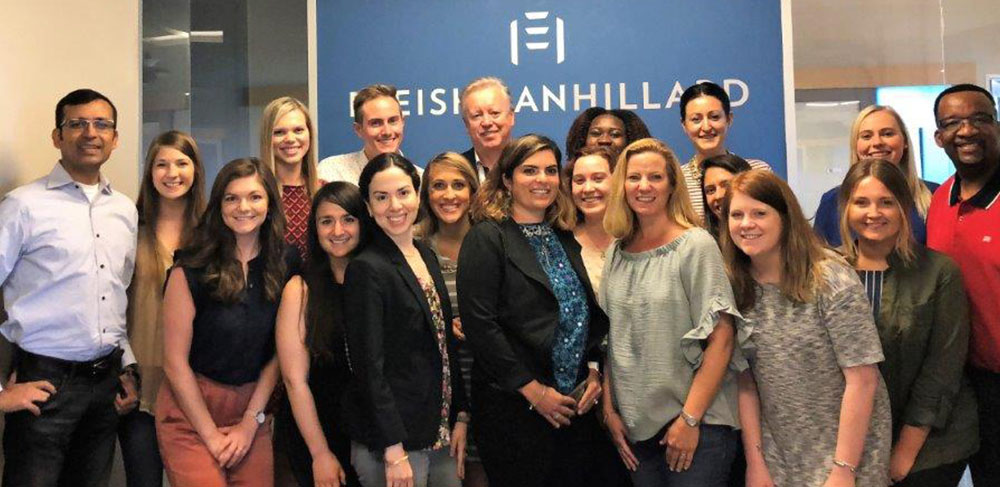 Large Agency
WINNER: FleishmanHillard
Business is booming at FleishmanHillard, an agency one judge called a "slow and steady turnaround story."
A relentless mentality has pushed global new business revenue to an all-time high of $161 million — a 13% spike from 2017 — and the firm's evolved global business development function has brought more hustle to its hunt. The agency "made strong progress on many fronts" in a "standout year that sets a course likely to pay off in the years to come," according to judges.
Under its new chief practice officer, Janise Murphy, FleishmanHillard unified its network worldwide, reinvested in its tech teams, reintroduced its sports services, evolved its global client leadership program, and ramped up its client accelerator program. The agency's best work mined bold ideas to make a big impact, from boosting Aflac's cred in corporate social responsibility to securing Alibaba a huge share of voice at the 2018 Olympic Games and shining a spotlight on Levi Strauss' industry innovation.
The agency's programs are custom-designed to solve client needs and are supported with proprietary data from its standard-setting research practice.
Client satisfaction scores are sky-high with overall marks hitting 93%, a 17-point jump in the past two years.
Six of its top 10 clients have been with the firm at least a decade. The agency has retained 100% of its top 25, with 98% adding new assignments.
"FleishmanHillard had excellent growth in a challenging economy," wrote one judge. "Client satisfaction scores speak for themselves," noted another.
+ read more
- show less
HONORABLE MENTION: Edelman
Edelman's insight, intelligence, and independence continues to help clients create campaigns and movements that earn attention and trust, drive sales, and make meaningful change for society. The firm reimagined its burgeoning influencer offering as a full-service function and debuted a new advisory services group to help C-level clients solve business problems. Recent award-winning work includes Dove Real Beauty Productions and Tresemme New York Fashion Week.
+ read more
- show less
---
Agency of the year
WINNER: Zeno Group
Judges called 2018 a year of "solid growth and client wins" for Zeno. The agency's "impressive wins and creative needle-moving work" impressed judges who "loved its focus on specific business results."
With a ninth consecutive year of double-digit growth, Zeno shows no signs of slowing down. The firm experienced growth and evolution in insights and planning, brand consultancy, digital analytics, and content creation.
In addition to 35 important new client wins in the U.S. and 58 worldwide, including Lenovo, Motorola, Salesforce, AT&T, and Coca-Cola, the agency celebrated longevity milestones with long-term clients. Zeno helped reinvent Philips Healthcare's comms strategy, assisted Netflix with reshaping the conversation around 13 Reasons Why to shift the narrative from "suicide show" to "honest portrayal of teens today," and drove return on ad spend of 386% for ASICS with a successful integrated media program to lift brand awareness that resulted in a bump in sales.
The efforts "demonstrated exceptional client focus and creativity," said one judge.
Zeno helped clients become their own media companies by launching a content and brand storytelling capability, expanded on its Zeno Seismic digital crisis management resource, and helped clients reshape their conversations around D&I. The agency's transparent leadership culture is core to its success.
+ read more
- show less
HONORABLE MENTION: Day One Agency
Day One more than doubled its business with longstanding clients and won significant new business, including Oculus and Bacardi's single malt whisky portfolio, largely due to its digital storytelling campaign results, influencer relations capability, NEON, and award-winning editorial platform, Day One Perspective. The agency has created award-winning social media work for Chipotle, aided American Express with its new global brand platform launch, and helped Sonos grab attention for its first voice-activated speaker.
+ read more
- show less