The trade body has produced its first comms handbook to help its members, which include Bayer, Envigo (formerly Huntingdon Life Sciences), GSK, Merck, Novartis and Sanofi, be more proactive in their comms.
The handbook points out that public opinion is divided, with "an imbalance in the publicly available information about animal research: the general public currently has better access to information from opponents of animal research than from the scientific community".
Call for transparency
Opponents of animal research have "gained ground in Europe, influencing decision-makers and public opinion", it claims, arguing that "leaving their claims unchallenged and censoring communications risks creating the impression that the animal research sector has something to hide".
According to the handbook, proactive comms helps "remove the air of secrecy that surrounds animal research, and fosters a balanced public dialogue".
Opening up labs
The handbook, launched this month, recommends that research labs invite small groups of people, such as politicians, school pupils or journalists, to visit. This "allows you to engage directly with target groups, and is the most direct way of putting openness into practice", it says.
Laboratory tours enable "visitors to meet animal technicians and directly experience the welfare standards at your institution". But the handbook cautions that this "does not guarantee that the visitors leave your facility being entirely supportive of animal research".
Illegal actions
While animal rights extremism "is at an historical low", there are many senior managers who "remember a time when extremism was a more present risk."
A long-running campaign waged against Huntingdon Life Sciences between 1999 and 2014 ended only after several activists were sentenced to prison terms of up to six years.
On this day, 18 years a go, Huntingdon Life Sciences was on the brink of bankruptcy.
This could have been a historic day for the #AnimalRights movement, however the government were keen to save HLS & ensure they were bailed out.
HLS may still be going,but the battle isn't over pic.twitter.com/dGYPz0Whgl

— StaceyCarter (@staceycarter269) January 20, 2019
"Fortunately, animal research extremism and unlawful activity has declined dramatically in the past decade," the handbook says.
Undercover investigations
Activists "currently prefer to use a variety of lawful campaigning methods ranging from PR, communications, and social media activities to peaceful demonstrations and reputational challenges."

Campaigning groups "have set aside large amounts of money for 'investigations', and over the past few years there have been a number of high-profile infiltrations of labs", the handbook says. It argues that the "best defence against an infiltration is to be as open possible. Invite journalists in to see your laboratories, preferably before any story goes to print."
Universities and public research centres are increasingly being targeted, and the handbook says that "the reluctance of the scientific community in some countries to make the public case for animal research has exacerbated an already difficult situation".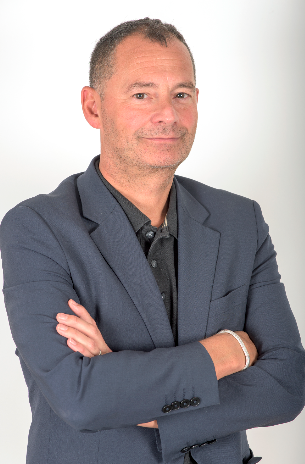 Writing in the foreword to the handbook, Kirk Leech, executive director of EARA (pictured), warns members that "opponents of the use of animals in research are well-funded, organised, and promote a message to the public and policymakers that animal research is unethical and unnecessary".
He claims: "Allowing these claims to go unchallenged will have a severe impact on biomedical research and consequently on the prospect of new life-saving treatments for currently incurable diseases."
Coping in a crisis
The handbook outlines a number of crisis scenarios, including "undercover infiltration of your facilities by one or more individuals – often by someone working as a technician for many months previously – which might include photos and video footage". It warns that the "likely aim of these techniques is to make an emotive attack on your institution for conducting 'cruel' or 'unnecessary' research, or citing evidence of mistreatment".
Not all reputational attacks will require institutions to fully mobilise their comms teams, however, and the handbook warns that they should "avoid highlighting a story or event that has little credibility or media impact".

Instead, research facilities should "react appropriately and recognise the level of risk to the reputation of the institution". The handbook states: "While a couple of tweets probably do not suggest the beginning of a campaign, a new Facebook page aimed at criticising/stopping an institution's animal research could well be."
When it comes to crisis planning, preparation is key and organisations should run a "mock scenario" to test their response. The handbook says animal research facilities should avoid making knee-jerk responses to each piece of negative publicity they may receive, but instead "react appropriately and recognise the level of risk to the reputation of the institution of any particular piece of adverse publicity".
A prepared statement should be kept in reserve, for immediate use if required. The handbook says this should "contain information about your institution, the type of research conducted, the standards you adhere to, and the benefits of animal research."
Strategic approach
In terms of longer-term comms strategies, according to the handbook these should be aimed at generating support "both from external audiences and those within your institution, for the fundamental role of animal models in scientific research".
But companies should ensure they have support from their staff before they start developing a "proactive communications strategy", it says.
And when it comes to social-media engagement, organisations should avoid getting into a debate. "The aim of your institution's social-media engagement is to set out your institution's official position, rather than to win an argument about the pros and cons of animal research," according to the handbook.
It warns that "lack of proactive communications from research institutions" makes it harder for people to find "information and arguments that support animal research".
It tells members: "Now is the time for institutions to start being more open with their communications on animal research. There are many good stories to tell and the scientific community needs to ensure that the public gets to hear them."
---
Click here to subscribe to the FREE pharma and healthcare comms bulletin to receive dedicated healthcare news, features and comment straight to your inbox.
Make sure you register for the site to access more than one story per month.
To submit a news, comment, case study or analysis idea for the pharma and healthcare comms bulletin, email Ian.Griggs@haymarket.com