What would you do if you weren't in PR?
I'd be a mom with a mission – there are so many great causes I've enjoyed supporting over the years. I'd spend time exploring and committing to a few as a family. We had a lot of fun building a park in my hometown of Boise, Idaho. I learned anyone can be a philanthropist and a catalyst for change.
Last time you experienced a fist-pumping victory moment?
Closing the CVS-Aetna deal. Our teams worked incredibly hard, and it showed. Our planning and execution were flawless. I'm so proud of every person involved.
When was the last time you endured a real "agony of defeat" moment? What did you learn from it?
The end of the Aetna-Humana deal. We were ready to integrate – every plan, program, and piece was approved and ready. I have a lot of respect for the Humana communications team and all we did together. While we didn't get to execute, the experience was incredible and helped Aetna be better positioned for the CVS deal. We proved our resilience and ability to pivot and raise the bar.
When did you last take the time to recharge your batteries? What did you do?
I'm lucky. My mom retired to Hawaii, and you'll find our family there each year. But I also recharge by spending time with my kids and our dog. Studies show just a few minutes of play with your pet alleviates stress and boosts your mood. Teenagers, on the other hand…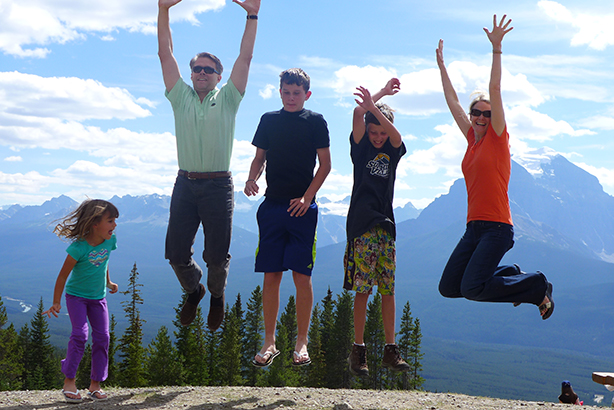 What is it about this industry that frustrates the hell out of you sometimes?
I have Theodore Roosevelt's "Man in the Arena" speech excerpt hanging in my office. There are many critics in PR. I do battle daily and encourage all communicators to make the arena their home and become comfortable with the uncomfortable.
Words to live by?
The impossible is just something you haven't seen before.
Favorite drink?
Honey citron and ginger tea.
What would you tell your 20-year-old self?
Choose a great boss and learn from everyone you work with, regardless of level or role. I've been blessed to work with some of the best: Alex Gorsky, Mark Bertolini, Joe Echevarria, Steve Kelmar, Tom Moriarty, Mumtaz Ahmed, Cathy Engelbert, Tony Russo, Karen Lynch, Sally Cunningham, and now Larry Merlo. I have learned from the best.
Finish the sentence: To ensure career advancement and pay parity for women, I will...
Help other women succeed and advance female executives and the value they create.
My message to women in PR: It takes a strong woman to make it to the top in our industry, and I've learned we can't do it alone. It's not about the she in me but the she in we. Build your posse of supporters who are there for you no matter what. Move on if you find spiky heels. Create your circle and take others on the adventure. We have to do better to pull up future stars. Reach across agency and corporate lines to mentor, sponsor, and champion the next generation of communications leaders.
If heaven exists, what would you like to hear God say to you as you enter?
You left [the world] a better place.
What's your rant/challenge to communicators?
Work smarter not harder. Fewer, bigger, better. I have little tolerance for 36-page message documents and revisions that hit double digits.
Your message for women earlier in their career?
Prioritize your life and a family, if that's what you want. Having children is a blessing and not a scientific certainty. If I had known kids were so much fun, I would have had them in my 20s.
Where does our industry need to continue to advance?
Analytics. We need data to drive our recommendations. Despite some impressive new offerings, I still see a lot of communications without a strong foundation in fact and external knowledge.