What would you do if weren't in PR?
If I were not in PR, I would be involved in the theater. Whether on stage or behind the scenes, I love the thrill of putting on a production and bringing a work of art to life. My dream is to carve out enough time in my schedule to at least do community theater.
When was the last time you experienced a fist-pumping victory moment?
As the founder of Y&R PR, I have experienced a lot of fist-pumping moments over the past few years. However, one moment that stands out is when we were announced as a finalist for PRWeek's Small Agency of the Year in 2018, just four years after our inception. This moment put a fine point on all our hard work and success, and was a big feat for our agency.
How long ago was the last time you took the time to recharge your batteries? What did you do?
My husband and I love to go on cruises. Perhaps it's the fact our kids can have a fun vacation and we can have solo moments, too. Plus, connectivity on the high seas can be spotty, so disconnecting from email is a reality. This past summer we went on a Caribbean cruise with dear friends from college and their children. It was a glorious week of great shore excursions, delicious family dinners, good books, and rich discussions about all things not related to work.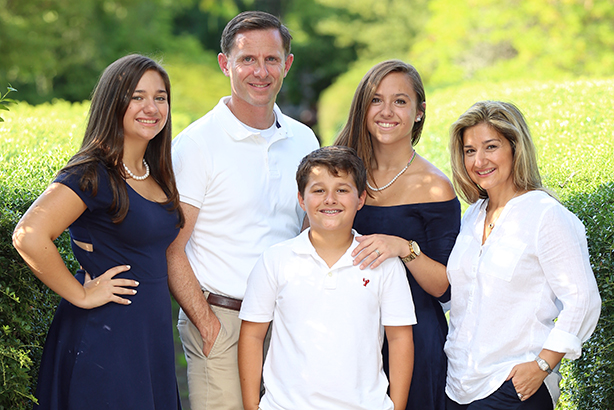 What is it about this industry that frustrates the hell out of you sometimes?
Ask any PR professional about the pitch process and they'll talk about their love-hate relationship with RFPs. We love the thrill of immersing ourselves in a new project and having carte blanche to create new ideas, but timing restrictions and client work beget long hours, weekends, and sometimes even all-nighters. We call it "going into battle" or even a "labor of love."
At the end of the day, agencies are pouring significant effort, time, and cost into presenting free ideas. Perhaps we should take a page from the management consulting model to value our ideas at a premium in the process.
When have you seen this industry or your organization really shine?
If you look at any iconic programming that shifted mindsets and changed behaviors, it can all be traced back to a PR campaign. While campaigns are created to introduce and support client products, the bespoke ones meaningfully contribute to society.
One program Y&R PR works on that exemplifies this spirit is the Pfizer Story Half Told campaign. The purpose of the program is to heighten understanding and knowledge of metastatic breast cancer within society at large, while empowering patients to have a clear, directive voice in conversations about their experience. This was an important task because the majority of efforts in breast cancer have focused on early stages of the disease, leaving women with metastatic breast cancer feeling isolated and under-represented in the broader breast cancer conversation. The program's integrated approach helped bring the conversation out of the shadows and onto the front page.
Words to live by?
Expect nothing. Appreciate everything.
Favorite drink?
Dirty vodka martini, extra olives.
What would you tell your 20-year-old self?
I would tell myself not to overthink or worry about everything so much. To enjoy all the little moments, because it's OK to just be and accept what the universe is putting in front of you.
Finish the sentence: To ensure career advancement and pay parity for women, I will…
Have advocated and empowered women who work with me to be vocal, pursue their dreams, and never take no for an answer.
Who are the three people, living or dead, you would like to host at a dinner party and why?
First, I would invite my maternal grandmother, Theodora. She lived in Greece and passed away when I was quite young. I would love to talk with her about her experience growing up in Greece at a time when change was in the air, especially in terms of gender equality. I would also invite Arianna Huffington. Aside from sharing Greek roots, I admire her passion and perseverance in a male-dominated media world. I also connected deeply with her book Thrive. Lastly, to spice things up, I would invite George Clooney, no reason necessary – I would just ask him to bring tequila.
If heaven exists, what would you like to hear God say to you as you enter?
Round one complete. Choose your next adventure.