Brandman wins Long Island tourism
The Brandman Agency has added Discover Long Island – the destination's official tourism organisation – to its worldwide travel and lifestyle portfolio. Long Island is New York City's beachfront backyard, a 120-mile stretch off the east coast of America best known for its beaches, wine and the famed Hamptons. It is also the location for F. Scott Fitzgerald's The Great Gatsby. The Brandman Agency's London-based team has been briefed to promote the region as a world-class destination for tourism, meetings, sporting events and related activities throughout all seasons of the year. Rooster had previously held the account.
Hawk eyes The Fourth Angel
Rewards-based incentive company Hawk Incentives has appointed Angie Moxham's The Fourth Angel (TFA) to handle its B2B retained account. The agency has been tasked to support the brand with PR and social media support to help increase awareness of the Hawk Incentives brand, and make their employee and customer engagement products and services proposition simple and easy to understand. The agency won the account in a competitive pitch against four other agencies. The team is led by former 3 Monkeys staffer Gemma Dilworth, who will report into senior marketing manager Anna Jaycocks. Recently The Fourth Angel won briefs for Italian restaurant chain Prezzo and digital gaming retailer Green Man Gaming.
Future wins co-working brand Work.Life

Co-working brand Work.Life has appointed Future to handle its PR activity on an ongoing basis. The agency, which launched Work.Life in Manchester in November last year, will work across the eight co-working spaces, and support the company as it plans to open a further five sites in 2019. Work.Life launched in 2015 and currently operates in Fitzrovia, Hammersmith, London Fields, Clerkenwell, Camden, Bermondsey, Reading and Manchester. It reported strong growth for 2018, with a projected 60 per cent growth in 2019 alone. It has more than 3,000 members nationwide. Work.Life head of marketing Sarah Sich said: "We appointed Future to help us launch in Manchester because they brought big innovative ideas to the table, adding value to the brand through their connections and creativity."
Munch picks up two clients
Boutique consumer PR firm Munch has won two new clients, HubHub and Secret Leaders. HubHub has is a shared workspace which specialises in creating working environments that foster connection and a sense of community to help businesses grow faster. After supporting the HubHub team with its global and UK brand positioning last year, Munch has been tasked with launching its first UK site in London. Secret Leaders is a UK business podcast, featuring interviews with business leaders such as Jo Malone CBE, Rankin and Martha Lane Fox. Munch is supporting the launch of its third season with a dedicated content-driven press office over the coming months.
No. 3 Gin chooses agency mix

Captivate agencies Stir PR, Communicator and SEEN Presents have been appointed to drive awareness and loyalty for No.3 Gin in the UK. The epitome of a London Dry Gin, No.3 balances three fruits and three spices, and is distilled to a proprietary recipe of Berry Bros. & Rudd – Britain's oldest wine-and-spirit merchant with over 300 years' heritage, tradition and expertise. The agencies' cross discipline team will be headed up by client services director Sarah Tadier. It will execute strategic PR, social media and experiential activity throughout the year. This includes amplifying the brand's national cocktail competition and engaging relevant digital influencers to drive advocacy, creating an integrated social media campaign and memorable experiential.
The Communications Store adds lifestyle clients
The Communications Store (TCS) continues to grow its lifestyle and global client portfolio with two new client wins: Farmacy and OKA. Eponymous English design and interiors brand OKA has taken on TCS in the UK and the US, to a brief that includes global strategy for both markets and a 20th Anniversary campaign, as well as brand-positioning work and influencer, partnership and collaboration activity. In addition, adding to its roster of F&B and restaurant clients, TCS has been appointed by Farmacy, the Notting Hill-based plant-based restaurant founded by Camilla Fayed.
LDR Creative to help launch Theodore Gin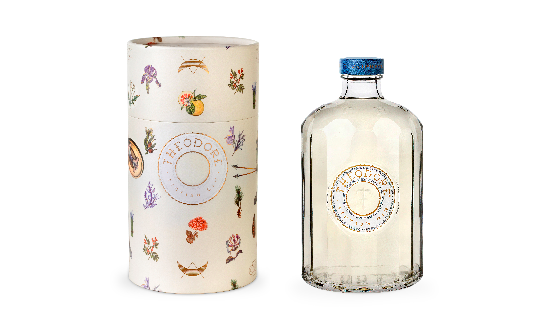 LDR Creative has been appointed communications partner for the UK launch of Theodore Gin. Theodore is the first release from Greenwood Distillers, a spirits group based at the new Ardross Single Malt Distillery in the northern Scottish Highlands. Housed within the ruins of a 19th century farmhouse, the distiller will be in operation from late 2019, following a £15m renovation. Greenwood Distillers' existing portfolio boasts a diverse range of spirits including gin, Mezcal, Armagnac and whisky. Theodore Gin features 16 botanicals to create a distinctive drink that embodies a contemporary character powered by the spirit of the Pictish tribes that once roamed the northern Highlands of Scotland.