The seven Labour MPs, , including Chuka Umunna, that have left the party in frustration of Jeremy Corbyn's leadership will hope to persuade more MPs from both sides of the Commons to follow suit.
Although they have fled at time of political upheaval and uncertainty, the party they have established – The Independent Group – could have its work cut out convincing enough MPs to join ranks with a new centrist movement, even though the gulf between the right and the left of politics appears more pronounced today that at any time in recent memory, while both main parties continue to kick own goals on a regular basis.
Yesterday's launch event was underwhelming, according to Manifest boss Alex Myers, who tweeted: "My excitement at the creation of The Independent Group is balanced with my frustration at their terrible, terrible launch".
It's a sentiment other PR pros - including Weber Shandwick London's managing director of integrated media, Danny Watmough - agreed with, but bigger challenges lay ahead.
PRWeek approached several PR pros and industry leaders to find out the comms challenges group now faces as it aims to establish itself as a serious player in British politics during a time of great turmoil.
Nikki da Costa, Cicero Group senior counsel: 'The odds of cut through will be stacked against them after first few weeks'
A new party is immediately confronted with being a minor opposition party. After the first few weeks the odds are stacked against achieving cut-through: it becomes evident that they can't move the Westminster dial on their own. More often than not the new party won't have an option but to vote with Labour despite the risk it looks like nothing has changed, or voting with the government on principle and being criticised for doing so. Abstaining looks weak. Every decision and the rationale will be scrutinised and, often, criticised, and maintaining momentum will require a careful strategy. The timing is smart: it's a quiet week and newsrooms are on Day 6 of discussing ISIS child-bride Shamima Begum. With a critical vote around the corner, their inability to change how the end-game plays out will be evident, but they will be able to say publicly that they set out a distinctive position, pro-remain, which rallies MPs and voters longer term.
Nick Williams, BCW's managing director of issues and public affairs: 'They lack the star power and could struggle to stay relevant'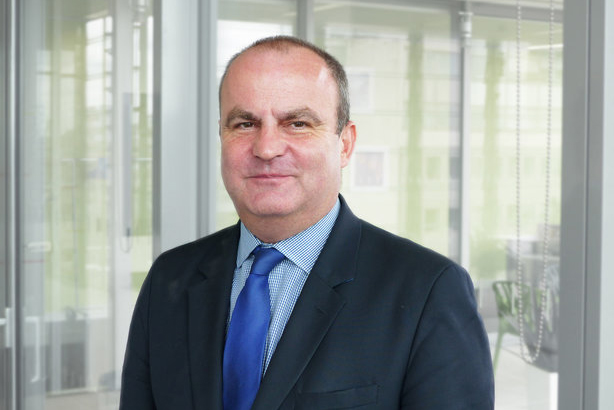 The biggest comms challenge faced by any new party is the strength of the incumbent 'brands' and lack of public interest in internal Westminster manoeuvres. Nearly everybody recognises 'Labour' and 'Conservative' as brands and has an understanding about who they are and what they mean. It will take years for any new party to achieve that. The disparate nature of the views of the initial seven MPs will also hinder their progress with no manifesto on what they actually want to achieve. The timing of this launch during the ongoing Brexit maelstrom will not help their cause. The challenge will be how to keep the profile and identify alive when there are many other major issues facing the country. Without maintaining relevance...they could wither without the oxygen of publicity. Although it is a steep road to climb, if they stand at the next Election, they could be the difference between Corbyn being PM – or not.
Emily Wallace, GPlus partner: 'They're challenge depends on what their ultimate goal is'
Whatever their objective (whether to retain their own seats as independents or challenge major parties) they need an agreed strategy, to know exactly what they want to happen and build their comms around it, the challenge will be how to stay visible and vocal and not disappear into the background. They will need to build a distinct identity that will give them space in the national debate, but they also need to be sophisticated in targeting those who they are trying to appeal to, so they will need consistent clear messages that they deliver across multiple channels repeatedly.
Stephen Day, FTI Consulting partner and senior managing director: 'The new party is a product of Brexit and how this unfolds will determine their success'
The biggest challenges any new political party faces in the UK are achieving cut through and differentiation of its narrative to its support base. Specifically, it needs to ensure that it is able to identify and target a section of potential voters who are easily mobilised/motivated to vote and that, in turn, those voters are distributed in a way as to maximise the electoral dividends in the UK's 'first past the post' electoral system. In reality this means that a party must have one or more geographical heartland(s) to build from with a comms approach that targets those geographies to best use its resources. The new party is the product of Brexit and its electoral appeal and success will in large part be determined by how Brexit unfolds. Brexit is, therefore, its root cause and its route to success.
Nicola Bates, Portman Group director of external affairs: 'A leader will need to quickly emerge with the qualities to excite a group who feel politically homeless'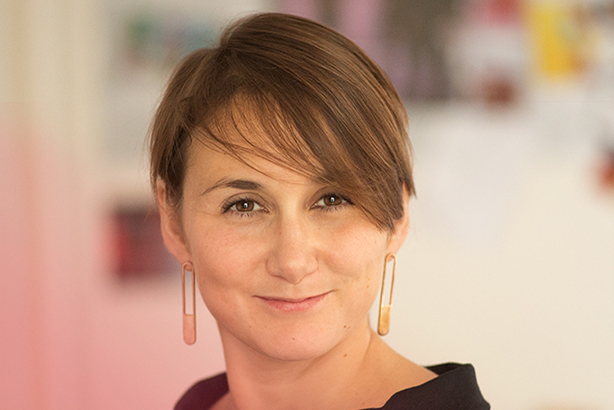 Getting interest of the media, holding their interest and understanding the interests of potential members – if they can't get this right then there is no chance of developing the ground force to push out the message to their future voters. Timing and serendipity is also essential. The public actually care on what happens with Brexit, but it isn't translating into an enthusiasm for more politics. Gaining cut through is the hardest challenge for any new political entity. A leader will need to quickly emerge with the qualities to excite a group who feel politically homeless. This needs to come from a clear sense of what makes them really different to create interest and momentum. If they can create a palpably different approach then Brexit is the most likely issue to galvanise interest.
Stuart Thomson, BDB Pitman head of public affairs: 'They need to overcome voter loyalty to the 'big 2''
Any new party has not only to set out clearly what defines it but it also needs to grab the attention of voters. That could come through radical policies, the involvement of high profile personalities or, and this may be the most likely current option, a crumbling or splitting of the 'big 2'. The collapse of the Lib Dem vote following the Coalition shows that it is possible for a party to fundamentally alienate its own voters. Launching now puts it at the heart of the political discussions and gives them a chance to establish themselves as the home of pro-Remain voters. The challenge is to extend the reach of the group and not just be associated with one issue. They have to use the profile of Brexit as a springboard for the future.
Tony Langham, Lansons CEO and co-founder: 'Although people are fed up with politics, their challenge is to be heard'
To have any chance of achieving a cut through the new party needs to appear fresh, new and different. This is not as rare as people think as Trump, Macron and Five Star have shown - and the Social Democratic Party (SDP) and UKIP have proven in the UK. The problem is that in the UK getting 15-25 per cent of the vote, spread evely, doesn't translate into any seats. The first challenge is to prove the party is "independent" and not a "Blairite Labour breakaway". I fear they may fail in this and be unable to attract any significant Tories or LibDems, unless of course, they can find a way of taking over the LibDems. They also cannot succeed without charisma, and I'm sceptical on this point too, with Chukka Umunna seemingly the best hope.
Scott Dodsworth, H+K Strategies head of public affairs: 'They lack the resources of established political parties'
Clearly any new political movement is without a party network, discipline and resources, yet in many ways can use all the tools in social media and online communication to spread its message just as effectively as the established parties. So far they have done a good job of that. While Brexit has played a part in the decision of the seven MPs on Monday, it is clear there are other very real and serious reasons for the break with Labour. It's important now for The Independent Group to appeal to others from across politics; it's ability to be disciplined in its message and communication and if financial support follows, that will enable something much more meaningful.
Gill Morris, DevoConnect chief executive: 'They're not yet a party…this is a high risk move that could end their careers'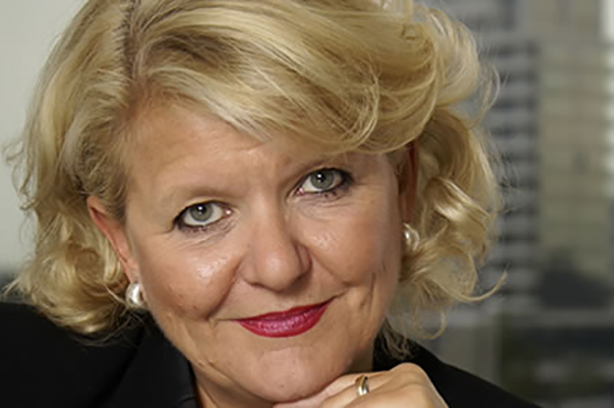 The biggest problem for the magnificent seven is that they are a group and not yet a Political Party. Whether they become an Independent Party is another kettle of fish. They made a compelling case which resonated and tugged the heartstrings of many in the Labour Party. Their ultimate success relies on winning over others across the political divide in both major parties. They also need to communicate what they are "for" not just what they find difficult or intolerable about the Labour leadership? Are they going to market themselves as the voice of reason on Brexit and hope that does the trick? At the moment The Independent Group are a small faction which need others to defect and support if they are really going to challenge the political order. This is a high risk game which will either end their Parliamentary careers stone dead or could they gather enough steam to resonate with the left-behind and prove to be a turning point in British politics.
David Laws, GK Strategy strategic advisor: 'They risk alienating Leave voters if they don't calibrate their tone'
In one sense the mess of Brexit will help there are many despairing remainers keen to see a new political party. But this new grouping is a party of remain and that will immediately alienate a large proportion of potential voters. The new group needs to calibrate its tone carefully and quickly move on to talk about more than Europe and anti-Semitism.
Oliver Foster, Pagefield chief executive: 'They need to succeed in attracting more to their cause and finding positive campaigning platforms to have lasting impact'
A new party will always benefit from the media platform its breakaway actions create, but if the message, purpose and reason are not delivered in the first few weeks then they will simply become another competing party in a very fractious political environment. The risk is that outside of the bubble it will have been seen as yet another political game being played at a time when the country should be put first and foremost. The big test will be if they can maintain momentum, attract others to follow them and start to win over the mainstream in the weeks ahead on a positive platform that sets them clearly apart from the rest of the pack.
Alex Myers, Manifest Group founder and CEO: 'Their challenge is the country hates them before they've even started'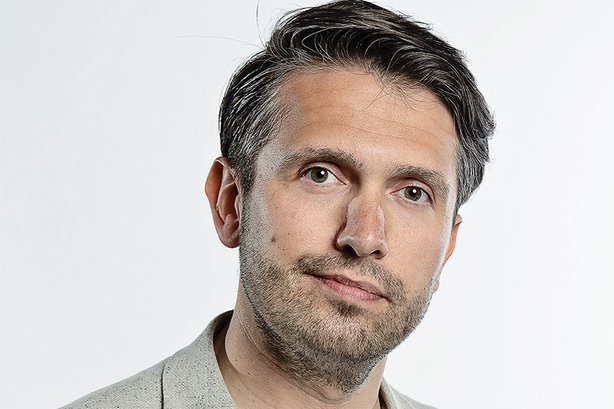 Politics is so far down the rabbit hole of hate right now, I think it's hard to say, 'we're different' without sounding exactly the same. The Independent Group has an opportunity to provide a soapbox for a long-silent centrist majority that has become used to the far ends of the political spectrum shouting the loudest in post-Blair Britain. In order to achieve its goal of 'changing' politics it will need to step up its comms game though, as the launch today felt very 'Millennial Partridge', with its exposed brick, faux-vintage faux-vintage chairs and stuttering delivery. They have an opportunity to change how politicians communicate, but they fell at the first hurdle. There's a real chance to do something here, something that could be remembered. Let's hope they don't waste it. I might drop Chuka a call. Their website looks like a GCSE project for a waste management company. Their statement was wordy with a lot of overlapping thoughts, there's a distinct lack of potent rhetoric, but equally a commendable lack of spin. Having said all that, politics does not have a rich history of exceptional branding and they are only as bad as the rest. But I don't think, 'only as bad as the rest' is what they were shooting for.