The 2018 Group Corporate Affairs/Communications Director survey, compiled annually by executive search firm Watson Helsby, found 39 per cent of FTSE 100 comms directors are now female, compared to 51 per cent last year.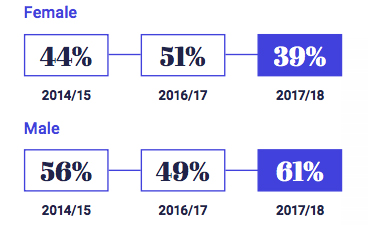 The findings this year buck a trend towards stronger female representation over recent years: in 2014, prior to last year's spike, 44 per cent of FTSE 100 comms directors were female.
Watson Helsby's Nick Helsby said: "This is because 75 per cent of new appointments made over the last 12 months have been male, which, at a time when companies ask for shortlists with a strong female representation, is surprising. But it is probably, and hopefully, a blip."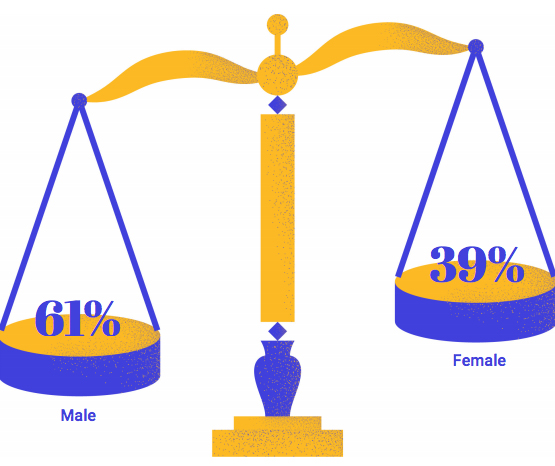 There has been little change in the seniority of such PR roles. Three-quarters of the UK's most senior corporate comms professionals report to their organisation's CEO, but a fifth of FTSE 100 firms still do not have the function represented at a senior level. These firms employ a middle-management level 'head of communications'.
"There are still a number of business leaders that do not perceive communications, reputation management and stakeholder relationship management as business critical," said Helsby.
'We need male as well as female change agents' - Women in PR UK names first 'ambassadors'

Forty-nine per cent of FTSE group comms directors have a formal role on executive committees compared to 51 per cent last year, which represents a slight reversal of a three-year trend.
Salary gap
As in previous years, there is a significant gap between the remuneration of a FTSE 20 communications/corporate affairs director (average salary £400,000) and the lower half of the FTSE 100 (£218,000). And there is a "small group of elite" comms supremos who earn salaries in excess of £500,000.
"With some exceptions, companies in, say, the FTSE 30 have a bigger global footprint, greater regulatory and political complexity, a larger stakeholder ecosystem to navigate," pointed out Helsby. "The job is therefore bigger and this is reflected in headcount and remuneration."
Perhaps reflecting the economic uncertainty around Brexit, only ten per cent of respondents reported an increase in annual budgets; 29 per cent reported a cut, with 61 per cent 'flat'.
When asked in which capabilities comms directors would like to strengthen or upskill over the next 12 months, the biggest choice by far was social media, digital and content – around half cited this area of their operation. But in terms of priorities it was matched by "a resetting of the corporate narrative/story" with a focus on "sustainability and purpose".
All respondents to the survey were asked whether they would describe their CEO as "emotionally intelligent", with an encouraging 75 per cent reporting that they would describe their boss as such.
Click here to access to full survey