Mitchell joins form Jumeirah Group, where she was assistant PR and communications manager. She has previously worked as a senior account executive at Red Consultancy, working with Spotify, Huawei and Adobe.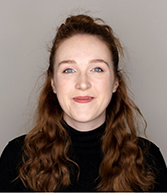 At Mountain Warehouse, she will report into head of acquisition Jon Bigwood and also manage PR and social for clothing and accessories retailer Neon Sheep, which is a sister company.
Her role involves creating and delivering proactive and reactive press and social strategy, conceptualising executing events and working on influencer strategy and engagement.
Mountain Warehouse is the largest outdoor retailer in the UK with more than 200 stores nationwide and over 300 globally.
The brand was first established in 1997 by founder Mark Neale and now serves more than four million customers a year with affordable walking, running, cycling, camping and skiing equipment and clothing.
Neon Sheep, which launched just over a year ago, sells "fun, fashionable and unique pieces for trend-led millennials and those who remain young at heart".