PRWeek UK approached several leaders of public affairs firms that have unique access into the workings and machinations of Westminster.
The unanimous verdict is that the Prime Minister has a slim chance of getting a deal that would appease enough MPs within her own party to get it over the line, but some have slammed May's leadership.
This week the embattled PM has begun selling her case to Parliament, but suffered two early body blows yesterday as ministers agreed to publish the Government's full legal advice on the deal after MPs found them in contempt of Parliament for issuing a summary.
MPs have also backed calls for the Commons to have a direct say in what happens if the PM's deal is rejected next Tuesday.
Here is a round up of what senior lobbyists think about the Brexit deal, whether it will pass and what it means for business.
'A failure of leadership'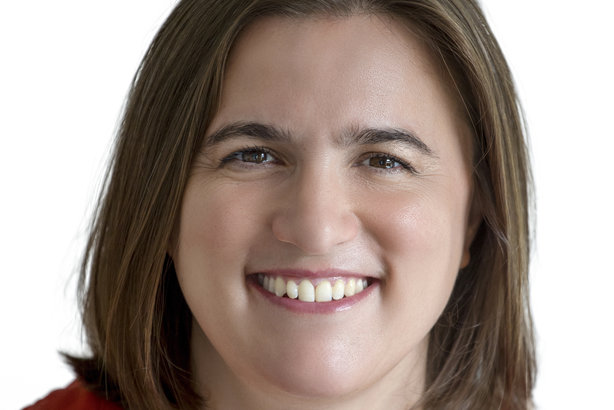 GPlus partner Emily Wallace says Theresa May has put the Tory paty ahead of the national interest
GPlus partner Emily Wallace, who is chair of the Vauxhall Constituency Labour Party, described the deal as a partisan play and a "failure of leadership".
"Theresa May has put securing a deal, which is in the interests of the Conservative Party, ahead of something that is likely to get a parliamentary majority," Wallace said.
"As far as I can see she has done nothing to reach out to any of the opposition parties. (Scottish first minister) Nicola Sturgeon has said she hasn't had any contact with the Prime Minister, [and] I've read various things from Labour MPs saying the same thing.
"She's more obsessed with the Tory Party that the national interest. If you are governing in the national interest in a minority government and you have an issue as huge as Brexit to deal with, would you not try and be more collaborative and reach out a little more beyond party lines?"
'May's command and control style costly'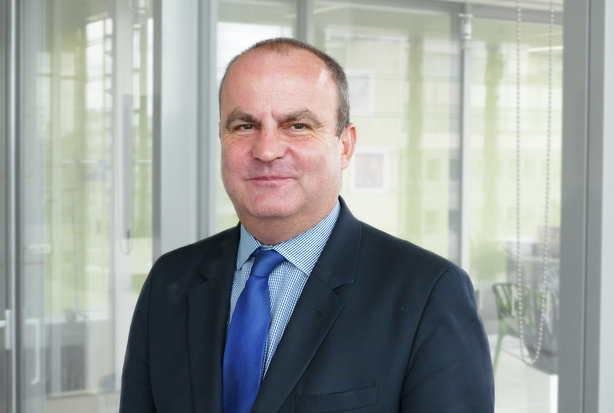 Burson Cohn & Wolfe's Nick Williams says there has been an absence of a coherent comms strategy
Burson Cohn & Wolfe head of issues and public affairs Nick Williams told PRWeek that Theresa May's negotiations policy has been one of 'command and control', resulting in two Brexit secretary resignations and the Cabinet not being brought along as it should have been.
"The communications strategy – leaked only a few weeks ago – is now being implemented but absence of a coherent communications strategy prior to this is symbolic of the lack of any Brexit planning," he said.
Williams believes the amount of negative airtime generated by the protracted negotiations has robbed the government of political and public goodwill.
He added: "The failure to communicate any positive negotiations wins in the deal may prove to have long term consequences for the Government."
'The worst of both worlds'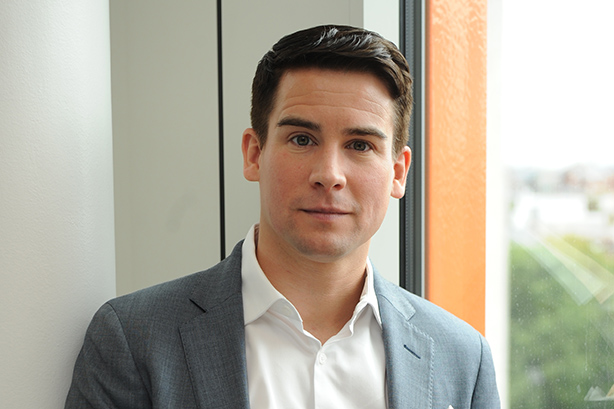 FTI Consulting's Stephen Day believes the current deal doesn't satisfy anyone
FTI Consulting senior MD of strategic communications Stephen Day, a Remain voter, personally believes the deal is "the worst of both worlds" and akin to the UK "taking all the rules but not actually benefiting from them".
"From a business point of view, clearly manufacturers wanted this deal to some extent, but there are limited guarantees in terms of trade arrangements and I think the benefits we were sold as part of leaving the European Union are not there," he said, expressing his personal views and not that of his firm.
"This proposed deal is a real mess and doesn't satisfy anybody and the benefits for individuals, such as the freedom of movement, will be lost."
Day believes the current deal stands no chance of passing because the arithmetic doesn't stand up and there is genuine concern the UK will default to a 'no deal'.
Lansons CEO Tony Langham neatly summed up what many business leaders he speaks to are thinking about the Brexit fiasco.
"Business realises that if the Conservative Party continues to eat itself, even Jeremy Corbyn's Labour becomes electable. And to many businesses a socialist Labour Government is more concerning than Brexit," he said.
'This is an insurance policy'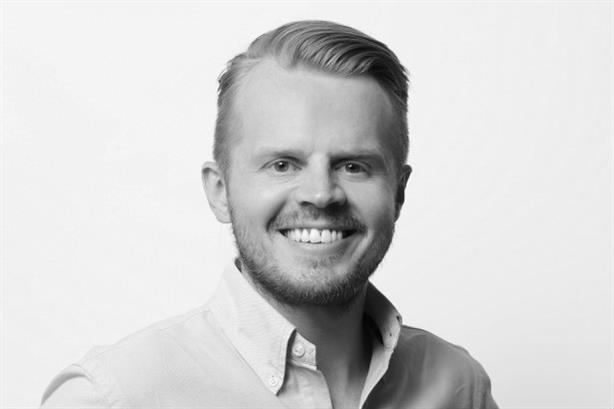 Pagefield CEO Oliver Foster is relieved that there is at least a deal on the table
Not everyone PRWeek approached was quite so pessimistic. Oliver Foster, the chief executive of Pagefield, voted in favour of Brexit, and is relieved that May has managed to strike a deal with EU, although he believes it will still struggle to pass the House of Commons.
"It's important to remember that this is the withdrawal deal and not the future relationship. More importantly, it's not only a withdrawal deal but an insurance policy, and as Theresa May has said it is hopefully one that does not need to be implemented," he said.
"While I have some sympathy for May on that, the way the withdrawal deal is drafted it is quite difficult for Brexiteers who are horrified that we will be locked in and not be able to unilaterally remove ourselves from a customs union lock."
'Further cliff edges ahead'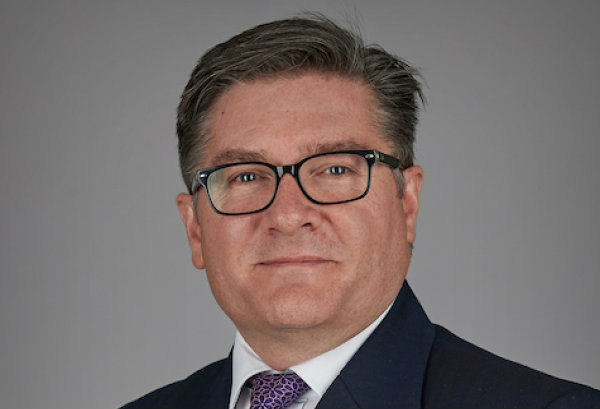 MHP's James Gurling says a cloud hangs over Theresa May's future as PM
James Gurling, MHP Communications MD and joint head of public affairs, believes that even if May can square the deal with her own party, the opposition is increasingly likely to torpedo it in the House of Commons.
He believes it is increasingly likely that May will not survive as PM to the end of the transition period.
"Business will face uncertainty around what stance the next Conservative leader will take," he added. "As things are her deal seems to stand very little chance of getting through the Commons."
He believes that uncertainty is a reality for business even in the unlikely case that a deal is passed.
"There are still more cliff-edges ahead, and each cliff-edge generates further uncertainty for business," he said.
"For example how long will the transition period now be, and what will happen at the end of it, are no more clear now than they were before 'the deal' was announced."
A Christmas deadline
So what does the current impasse mean for business? Last time PRWeek posed the question to lobbyists, the major concern was uncertainty about a 'no deal' outcome, although this possiblity is thought to have receded in the light of yesterday's crunch votes in Parliament, in particular a successful amendment by the former Attorney General Dominic Grieve to have a meaningful say if May's Brexit deal is defeated in the Commons.
Senior lobbyists told PRWeek that companies who are most likely to be impacted by Brexit already have contingency plans in place that they are working towards.
"I don't think this is properly understood, [the businesses most impacted] are putting in a huge amount of time, effort and energy into making sure all their operations are prepared for various scenarios," Wallace said.
"We have a client that is going to be severely impacted by Brexit and they have 'no deal' plans and we are discussing with them when they need to put those plans into full-on operation.
"The conversations are more like, 'if we have no clarity on this side of Christmas, then we really need to pull the trigger on a load more activities that need to happen internally'."
She said that businesses are already moving part of their operations and staff and that the 21 December is the day when clients are likely to trigger 'no deal' preparations.
Day believes clients need to prepare for all eventualities. "I know that businesses are already spending money that they had previously held back on contingency planning and they are spending significant sums on it," he added. "That accelerated [after May's deal announcement]."
Pagefield's Foster said that plenty in the business community have "baked in" a 'no deal' scenario, but there are others that are planning other contingency plans.
"Ultimately, it is now a political decision and no amount of lobbying by business will be effective," he added.
"Probably more are preparing for the worst, but this is very much anecdotal. It's important to remember that many businesses won't be directly affected by Brexit, but for those that are, it is the right thing for them to prepare for every possible eventuality."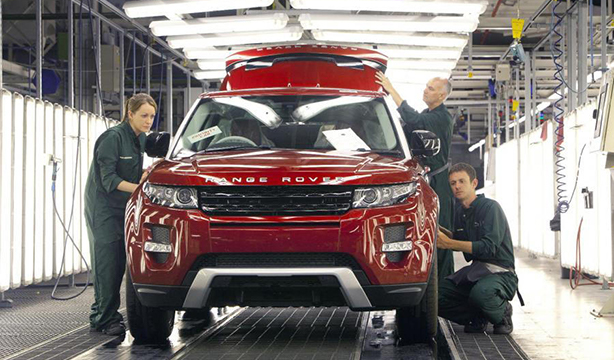 Jaguar Land Rover is one company that has previously expressed concerns about the impat of Brexit on jobs
Turning on Theresa
FTI Consulting carried out a poll of 1,012 UK adults on 15 November, just after the announcement of May's deal. It found that if a second referendum was held, 53.2 per cent would vote to remain, 10 per cent more Brits would vote, and that 62 per cent want another vote.
Furthermore, nearly two-thirds (63.8 per cent) do not believe May's deal will pass, with nearly a third (30.6 per cent) concerned about a hard Brexit.
More concerning for May is that Conservative Party support had plummeted to 33.4 per cent – more than 9 percentage points down since 2017 – and Labour leads the popular vote with 36.9 per cent, despite a 2.8 point decline.
"I can't see a way she can carry on," was Day's damning personal assessment. "I can't see how she can hold a vote together in the House of Commons; however I also can't see how the Tory Party get rid of her without further bloodshed within their own ranks."
May's future could well be determined in a matter of days, if not weeks. The UK's future path appears to be far less certain.