The 17 minute 'Walking on Eggshells' film, launched online last week, is the latest stage of a '#BreakTheSilence' campaign launched by the police force earlier this year.
It features real-life victims of coercive control talking about their own experiences, as well as police and other experts explaining warning signs to look out for and how victims can get help.



Coercive control has been a crime since 2015 and offenders can be jailed for up to five years.
A new survey found 38 per cent of Mumsnet users have suffered some form domestic abuse. But almost a quarter (24 per cent) of those who said they had been in a controlling or abusive relationship did not tell anyone.
The film includes scenes dramatising examples of coercive control, such as preventing partners from communicating with other people by controlling their use of telephones and computers.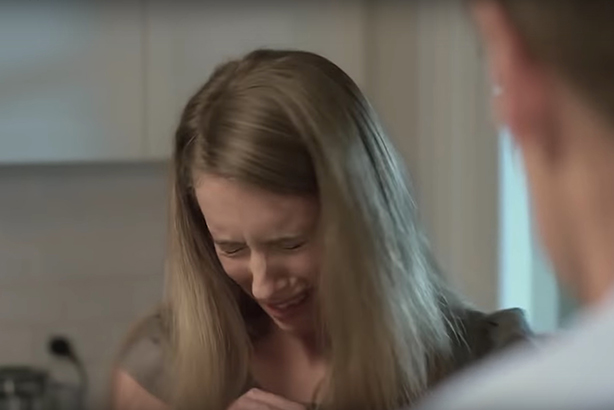 Released last week, it has already had thousands of views online and is being promoted on Facebook, Twitter and YouTube.
One of the women featured in the film is Chlo Winfield, who tells how her ex-boyfriend wielded control over her: "He started telling me to hurt myself and taunting me for not hurting myself badly enough."
Another victim of controlling behaviour, Alice (not her real name) is shown in silhouette, tells how her ex-partner pushed her into drug abuse: "He eventually got me hooked onto heroin."
And Sadi Khan, who entered into an arranged marriage when she was 19 and had her freedom curtailed to the extent that she was not allowed to use the phone, said: "It felt like being in prison."
Ryan Hart, whose mother and sister were shot dead by his father, also appears in the film. He says: "It wasn't until our father killed our mother and sister that we actually realised just how dangerous control is."
The film also features Katie Ghose, chief executive of Women's Aid, who says how coercive control "continues to be a largely misunderstood and under-reported offence; 1.2 million women experienced domestic abuse last year alone, yet the convictions in the last year or two have been a handful – around 300."
WATCH: Walking on Eggshells is a documentary about Coercive and Controlling behaviour released today #mumsnet #womensaid #domesticabuse #16days16ways #BreakTheSilence https://t.co/eODfMMHS7J @womensaid @katieghose @iamnoblekhan @CoCoAwareness #BreakingTheCycle

— Surrey Police (@SurreyPolice) November 29, 2018

Juliet Smith, lead comms officer, corp comms, at Surrey Police, told PRWeek: "The overall purpose of the campaign is to continue to raise awareness of coercive and controlling behaviour."
She added: "The key message in the documentary is that we all have a right to live our one life free from fear."
This comes just months after Surrey Police released a film featuring brothers Luke and Ryan Hart, whose mother and sister were murdered by their abusive father in 2016.
In the 15-minute film the brothers talk about the control their father had over the family over many years.
Police forces are increasingly producing professional films as part of their comms strategies to raise awareness of crimes.
Other recent examples include two films made by Leicestershire Police – 'Breck's last game', which tells the story of how a 14-year-old schoolboy from Surrey was groomed and murdered, and 'Kayleigh's love story', telling how a 15-year-old schoolgirl was raped and murdered after meeting a man online.
---
Click here to subscribe to the FREE public sector bulletin to receive dedicated public sector news, features and comment straight to your inbox.
Make sure you register for the site to access more than one story per month.
To submit a news, comment, case study or analysis idea for the public sector bulletin, email Ian.Griggs@haymarket.com