Here PRWeek looks at some of the latest attempts to highlight fire safety and promote the work of firefighters ahead of the festive season.
South Yorkshire Fire and Rescue Service
'Protect your pets'
A film featuring talking pets is the focus of an electrical fire-safety campaign launched last week, in which SYFRS seeks to exploit the popularity of animals to communicate safety messages over the coming weeks.
Electrical faults are a leading cause of house fires in the county and the video depicts pets appealing to their owners to ensure that they don't overload plug sockets and cause a fire.
A key message is that people and property aren't the only things that can suffer as a result of a fire.
In one scene, a pair of rabbits say "How will they tell the kids if we were gone?" Another features a cat saying: "I don't really have nine lives."
Our gang of animals are back to offer their wisdom on preventing fires in the home.

Top of their list of pet hates is people who overload their sockets

After 76 animals died in house fires in the last 3 years, who can blame them for getting a bit twitchy?#ProtectYourPets ???? pic.twitter.com/BDTocxUpDn

— South Yorkshire Fire (@SYFR) November 29, 2018

The decision to focus on pets was informed by research conducted by SYFRS which revealed that two-thirds of people would be more worried about losing their pets in a fire than material possessions.
And while people can be reluctant to change their behaviour for their own sake, they may be more open to behaving differently to make sure their pets are not being put at risk, according to SYFRS.
The campaign calls on people to stop leaving appliances on, and devices charging, at night and when they're not at home; buy electrical equipment which is genuine and from trusted sources; and not to overload plug sockets.
Cambridgeshire Fire and Rescue Service
'Christmas, inspiring future life-saving stars as well as popstars'
In a twist on the John Lewis Christmas TV campaign featuring Sir Elton John, CFRS has recreated the big ad but replacing the singer with children and firefighters.
The film, which cost next to nothing to make in contrast to the original spot, is a sequence of scenes – set to the music used in the John Lewis ad – showing young children being given fire service-related toys for Christmas.
Images of excited children playing with their new gifts, such as fire engines and dress-up uniforms, are mixed with footage showing firefighters using the real life versions of the toys.
The film aims to promote firefighting as a career choice and ends with the strapline 'Christmas, inspiring future life-saving stars as well as popstars.'
We know it's not much (there was no budget for it??), but it's the best we can do. It may be quite simple, but now that it's done, we can only say to John Lewis & Sir Elton, we hope you don't mind, we hope you don't mind... ?? #TeamCambsFire pic.twitter.com/rJPMnSsn8z

— Cambridgeshire Fire and Rescue Service (@cambsfrs) November 28, 2018

Although the film was released on social media only last week, it has already reached more than half a million people across Facebook and Twitter.
Echoing the views of many people who have taken to Twitter to praise the film, BBC presenter Dianne Oxberry tweeted: "Better than the original by a million miles."
Staffordshire Fire and Rescue Service
'#ChristmasCracker'
A video advent calendar has been created by SFRS, in a social-media campaign where trainee firefighters pull crackers and read out the jokes inside before offering safety advice in a series of videos released in the run-up to Christmas.
Twenty-four Christmas safety tips have been gathered by SFRS and one video is being released daily until a Christmas Day - when a Merry Christmas video will be released by the fire service.
?? It's the most wonderful time of the year!??

Today is the first day of December which means it's #ChristmasCracker time!

We will be posting a #TraineeTip every day in the run up to Christmas. Check out today's tip to make sure your Christmas is cracking.

?? ?? pic.twitter.com/sJrAtVwxC3

— Staffordshire Fire & Rescue Service (@StaffsFire) December 1, 2018

The short, snappy videos are being promoted across Facebook and Twitter and have already been viewed hundreds of times each since the campaign began this week.
Kent Fire and Rescue Service
'Got ducked, fell in'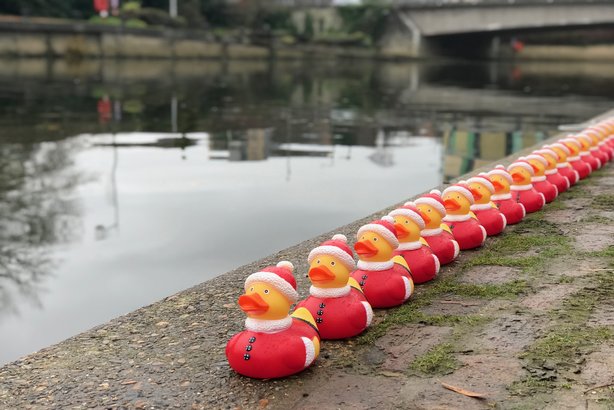 A tongue-in-cheek play on words and an army of rubber ducks are being used in a festive water-safety campaign being launched today by KFRS to warn people of the dangers of drowning while drunk.
The campaign aims to raise awareness of the dangers of falling into water after drinking - something that can have fatal consequences.
It is targeting young male drinkers with key messages such as making sure they tell someone where they are going and what time they'll be back, and to plan their journey home in advance.
The campaign is being promoted across Twitter, Instagram and Facebook and features two stop-motion videos – one a short teaser ahead of the launch – in which the rubber ducks come to life.
What the duck? Coming to a town near you soon… #GotDuckedFellin #GDFI #watersafety #whattheduck #seeitsnapitshareit pic.twitter.com/RfcE6gZW3u

— Kent Fire and Rescue Service (@kentfirerescue) December 3, 2018

It is being backed by the family of Ben Savage, who went missing on a night out in Chatham in December 2016. His body was found in the River Medway in early February 2017.
Rubber ducks are being displayed in pubs near to rivers across the county as part of the campaign, with people being encouraged to take photos of the ducks and post them on social media.
Derbyshire Fire and Rescue Service
'Don't get wrecked'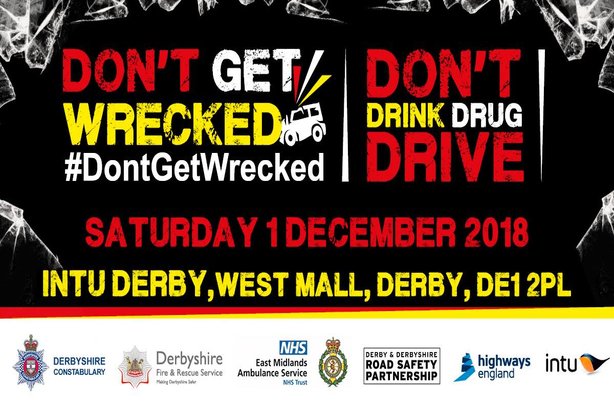 A sober approach to safety has been taken by DFRS, for a campaign in which it has joined forces with the county's police and ambulance services to promote a Christmas drink- and drug-driving awareness campaign called 'Don't get wrecked'.
This features the relaunch of an award-winning campaign film, 'Silent night', released by Derbyshire Constabulary last year, which used children's voices and toys to tell the story of a road crash caused by a drink-driver in which several people are seriously injured and one killed.
The new campaign was launched at a shopping centre in Derby last weekend, where a mangled Ford Mondeo car, crashed by a drink-driver earlier this year, was put on display.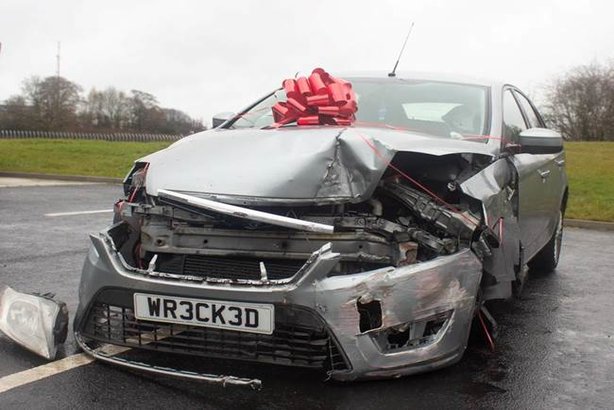 Firefighters, police and ambulance staff spoke to shoppers about the campaign, distributing branded merchandise with the message of not driving when under the influence of alcohol or drugs.
Cleveland Fire Brigade
'Don't have a rubbish Christmas'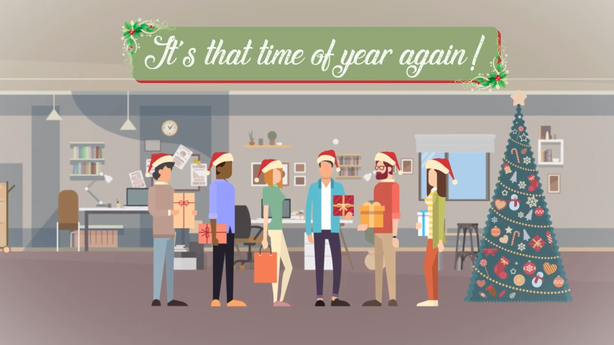 In a bid to prevent people from deliberately starting fires over the festive season, often setting rubbish and bins on fire, CFB is taking a pragmatic approach to the problem by promoting responsible storage of rubbish.
The campaign will launch later in the month.
Key messages will be about the safe use and storage of wheelie bins and commercial bins over the Christmas period, when many properties are empty for longer than usual, and there is an increase in the volume of rubbish.
Wheelie-bin stickers with safety messages will be distributed in the area. In addition, two animations have been created, one aimed at homeowners and the other at businesses, which will be promoted on social media.
It is getting increasingly difficult to engage people with safety messages, so animation is being used in an attempt to get the messages across in a more interesting and interactive way, according to CFB.
---
Click here to subscribe to the FREE public sector bulletin to receive dedicated public sector news, features and comment straight to your inbox.
Make sure you register for the site to access more than one story per month.
To submit a news, comment, case study or analysis idea for the public sector bulletin, email Ian.Griggs@haymarket.com