Citizen to handle PR for Chinese travel business
China's largest online travel agency Ctrip has appointed Citizen Relations on a retained basis for its newly developed train-booking product outside of China. Citizen will launch and campaign for Trainpal in the UK, a no-booking-fee, rail ticketing app to find customers the best-priced train fares for their journey. Citizen's PR and influencer campaign will aim to position Trainpal as 'a customer champion challenger brand'. There are more than 50 million train ticket types to choose from in the UK. "Chaos, fare hikes and con tricks is the typical trainfare story in Britain, complete with a cast of villains, obstacles and consumers in need," Citizen strategy and innovation director Scot Devine said. "So we'll show how Trainpal is a sane voice in a mad world, guiding people towards the best prices."
More news in brief: Edelman strengthens advisory team, RMS bags consumer projects, wins for The Communication Group and Lemongrass

MHP wins Universities UK work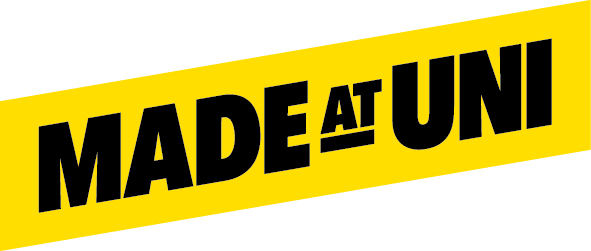 Universities UK has appointed MHP Communications to develop and launch the first part of a public-facing campaign, MadeAtUni, to promote the public good of universities. MHP is helping to devise a campaign to showcase the impact that universities have on people, communities and lives at a time when the higher education sector is under increased scrutiny from the media and politicians. The MadeAtUni campaign aims to humanise the work that academics do and their impact on people up and down the country. The campaign will incorporate earned and paid-for media, design and branding, influencer engagement and content creation.
Travel website recruits Rooster
Travel comparison and deals website dealchecker has chosen Rooster PR to help boost awareness of the site's USPs through media relations, thought leadership and creative storytelling. Rooster will help build awareness of dealchecker's flights and holidays comparison tools, verified handpicked real deals and communicate the culture, people and personalities within the business. "In a marketplace bogged down by an obsession with growth and acquisitions, dealchecker has proven that to be in it for the long-haul, you need to put customers at the heart of your service and people at the core of your business," Rooster managing director James Brooke said. "We look forward to helping further differentiate dealchecker from the rest based on their approach, their culture and ultimately their product."
Eulogy picks up audio client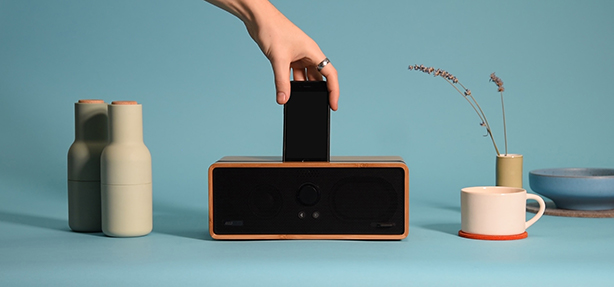 Independent comms shop Eulogy has been appointed lead global agency for British audio product manufacturer Orbitsound. Eulogy is working on a 'brand redefinition' to support a luxury lifestyle launch, and will act as brand guardians as the company expands into new international markets. Orbitsound's Airsound technology delivers spatial sound from a single-speaker enclosure, from anywhere in the room, which it says traditional technologies fail to do. Orbitsound said this is regarded as the third wave of audio reproduction following stereo and mono. "Orbitsound is a challenger brand with massive ambitions, and it's a British business whose founder has real credibility in the music industry," Eulogy CEO Elisabeth Field said. "It's important that we protect and enhance this reputation, not only in our brand redefinition work, but as the company expands across a global stage."
Influential wins sci-tech clients, recruits property specialist
Integrated comms agency Influential has continued its growth in Manchester with two client wins and the appointment of Tom Carlin, a seasoned property and construction specialist, to its B2B PR team. The agency, which climbed 18 places in this year's PRWeek UK Top 150 PR Consultancies, has been appointed to deliver a global campaign for medtech firm Elucigene Diagnostics – the European market leader in cystic fibrosis genetic testing. It has also won the PR and marketing brief to relaunch YProTech, a contract research organisation specialising in pre-clinical synthetic chemistry, which will be unveiling a new brand next year. Carlin joins the 30-strong agency, which has offices in Manchester, Liverpool, and London. He joins from Truth Creative and has previously worked at SKV Communications and The Scott Partnership. He will work on the account teams of B2B clients that operate in the built environment, including Bruntwood, Morgan Sindall Construction & Infrastructure and Ainscough Crane Hire.
Palm PR wins Holy Moly work
Holy Moly has appointed Palm PR to manage its integrated PR and digital campaign, following a three-way pitch. Holy Moly specialises in ready-to-eat smashed avocado and guacamoles. The brand is the first in the UK to create fresh guacamole dips using high-pressure processing. This all-natural process is commonly used in cold-pressed fruit juices and doesn't use chemicals or high temperatures, preserving the taste, texture and nutrients of each avocado. The campaign will focus on educating UK consumers on the brand's offering and supporting sales with its national retail partners. The agency will work to help the business tap into Britain's expanding plant-based category, which is estimated to be worth £291m. "Holy Moly is a highly innovative business that has revolutionised the UK's dips category by creating a range of all-natural vegan products that put taste and quality first," Palm PR founding director Liam Keogh said.