The agency has also restructured how it manages client services, with a ground-up approach that breaks down profit centre silos.
The new ventures arm, called Make, rolls out with equity in four live projects, including grooming brand Closed on Monday; ethical cryptocurrency exchange Salt; and a new Swedish social media network Human, which has yet to launch.
"We've taken equity in businesses to build out our own products and services as a new way to finance the agency, but also so that we can be the client," Manifest chief executive Alex Myers told PRWeek.
"It allows us to take a more holistic view on communications; rather than our KPIs being set on number of articles and things like that, it means we are attached to client performance."
Some of the investments are in start-ups and others are in established brands looking to develop new products.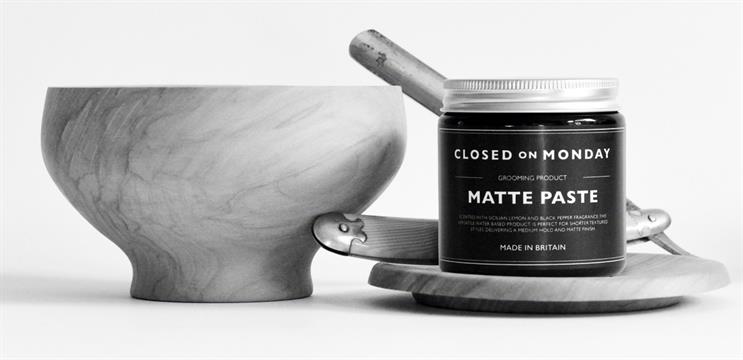 For example, Manifest has acquired a 20 per cent stake in Closed on Monday – a men's grooming brand that currently sells purely through barber shops. The agency will help the brand reformat its route to market by creating a new subscription model. The work also includes redesigned packaging and developing an e-commerce app.
Manifest is also working with fintech partner Spoke to develop ethical cryptocurrency exchange Salt. The agency has developed the branding and ethical framework in a venture that it partly owns.
"We realised that it would be impossible for cryptocurrencies to improve their reputation while the exchanges are all very black market like. In order to revolutionise cryptocurrency, we need to revolutionise the exchange first and make it more consumer friendly," Myers explained.
In Sweden, where Manifest has an office, the agency is co-creating a new social network, Human, for NGOs and non-profit organisations to garner consumer support for their movements.
"At the moment those movements are attached to the UN's Sustainable Development Goals, but that will broaden out in the future. It's about being able to take local action," Myers added.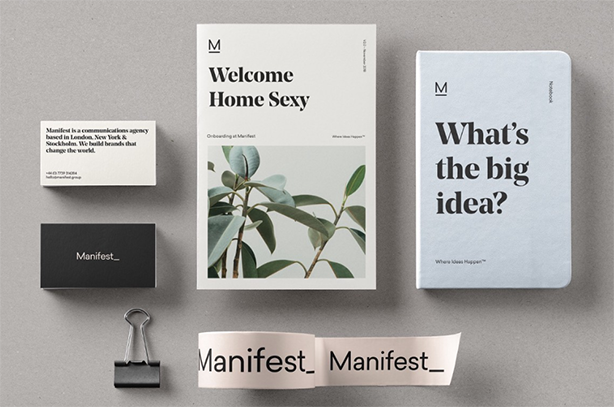 Manifest has refreshed its corporate image
A new way of operating
In addition to becoming commercially involved in client projects, the agency has restructured how it operates by uniting divisions (such as PR and branding), rather than operating in a siloed manner.
This involves finding the right strategy for clients before building resources from different parts of the business that are tailored to a client's brief, rather than each division contributing to projects under separate profit centres.
The aim is to incentivise different parts of the business to focus on client work and impact, rather than PR and brand operating on separate budgets.
"The channels we invest are dependent on the work we bring to them based on what is right for the client, rather than what is right for us," Myers said.
"The venture investment is a good example of that, where client service is not defined by the division or channel at all. We look at a client's commercial challenge and build solutions on their needs, which means the creativity has no bounds."
Manifest has also redesigned its corporate image with a new website and logo.