The B2B communications agency has also appointed Rose Bentley as director of strategy.
The cash and equity majority deal for Upfront Business Development will see the two parties launch an expanded offering aimed at media and marketing services agencies and technology providers that target brand-side marketers.
This will combine positioning, messaging, publicity and business content provided by Propeller with Upfront's relationship-building, direct contact and business development expertise.
Propeller said this will provide clients with "an end-to-end solution that stretches from creating awareness and reputation through direct sales to clinching a contract".
Martin Loat, founder of Propeller, will now become chairman of an expanded Propeller Group Holdings entity.
He described the union as an important strategic moment for Propeller, adding: "more of our marketing agency and martech clients want real business outcomes and sales delivered in return for their investment in PR, content and events programmes.
"So we decided to skip over classic PR metrics such as media coverage and web hits to concentrate on what matters for clients – sales leads and revenue growth."
Loat points out that Propeller has jointly pitched with Upfront on several occasions.
Joining PR and lead gen
Upfront founder and managing director Jody Osman, who joins the Propeller Group board, will continue to run the business development consultancy. Osman said he is a strong advocate for business development and PR working hand-in-hand.
"The reality is that bringing these together can often be a challenge," he added. "As the landscape continues to change, we believe it's increasingly important that agencies and martech clients adopt a more joined-up approach. We are always hungry for great content, events and PR to power our programmes and stand out from the rest."
Propeller's managing director Kieran Kent said bringing Upfront into the fold enables the group to combine brand-building PR with lead-generation activity.
For Propeller staff, this provides an opportunity to learn new skills and offer more strategic advice and consultancy to clients.
"Media relations is still a big part of our offer, but we will also focus on broader services such as video and podcast production, inbound marketing and LinkedIn engagement to deliver the sales leads that lots of our clients are looking for," Kent said.
The two companies will continue to be located in their existing offices in Fitzrovia and Clerkenwell, but will share knowledge, systems and data.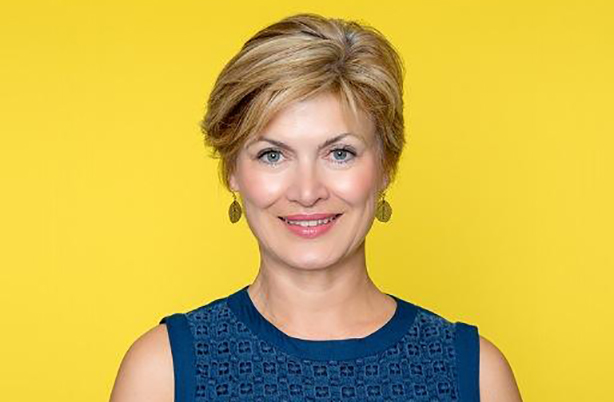 Bentley to drive strategy
Bentley (above), joins from brand consultancy Wolff Olins, where she was the global head of reputation.
In her new role, she will take overall responsibility for developing a new strategic service offer, senior client leadership and developing skills and expertise within the Propeller team.