Edelman strengthens London advisory team
Edelman UK has appointed Michele Cheng and Simon Paterson as associate directors in its London advisory team. Cheng will work closely with clients facing problems triggering potential legal and regulatory issues to develop and execute a robust communications strategy for protecting reputation. She held an 11-year career as a solicitor specialising in litigation, regulatory enforcement and contentious issues. In the legal sector, she gained extensive experience of complex cross-border cases involving multiple stakeholders. Paterson will help deliver a data-driven behavioural approach to the understanding and mitigation of reputational risks. He brings more than eight years of analytical, behavioural campaign planning and strategic communications experience within The British Army. He was the lead behavioural change planner in countering violent extremism and delivered several key projects in support of cross-government objectives.
More news in brief: Limelight grows UK and EMEA team, Gymbox chooses Seven Dials, wins for Return, PHA and ING

RMS picks up three consumer accounts
JD Outdoors appointed the Altrincham-based consumer PR agency to increase awareness and sales of a bobble hat created specifically to support Children in Need. The agency carried out a social media campaign encouraging people to take a selfie wearing their hat with the hasthtag #HatsOn!, complemented by blogger and celebrity support from the likes of Bear Grylls, Jessica Wright and Jenni Falconer. It also organized a mass ramble around Manchester and sent a hat into space. The campaign helped sell out the hats, helping JD Outdoors raise over £100,000 for the charity. RMS has also been appointed to launch SLUSH PUPPiE Pouch, a new take-home version of the iconic icy drink. Another American brand completes the trio of wins, as RMS sets about publicising the launch of TGI Fridays Cocktails. The new range of ready mixed cocktails has been created to appeal to consumers who are increasingly drinking at home.
The Communication Group wins travel and hotel clients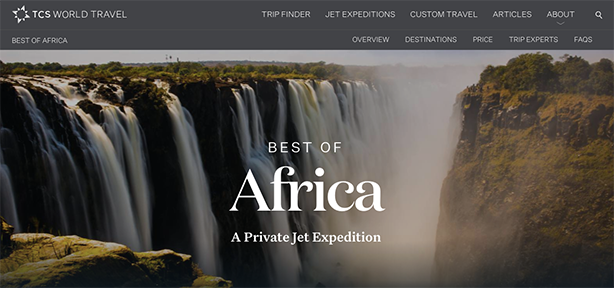 The Communication Group has been appointed UK PR agency for TCS World Travel, which specialises in private jet expeditions. The agency will be responsible for marketing the company to leisure travellers and travel trade, whilst also facilitating new business leads. This includes dedicated PR campaigns, travel trade relations and affinity marketing. TCS World Travel has hosted guests on adventures for more than 25 years – developing and operating more than 300 luxury jet expeditions to more than 200 destinations. The Communication Group has also been appointed PR agency for Utopian Hotel Collection, a collection of 25 luxury, independent properties. The agency's programme will assist in driving UK business to the company and raising awareness of the Utopian Hotel Collection brand.
Fourth Day expands into Australia
Fourth Day has opened an office in Sydney, Australia, which will be led by Olivia Dodd. Dodd spent nine years working in PR, both in-house and at agencies in the UK and Australia, and specialises in the B2B technology sectors. Fourth Day is working with taxi software firm Autocab in Australia, Germany and the UK. The agency has also been working in Australia for its UK client Semafone, which specialises in call centre security software. "Australia is a fantastic place to do business and has a flourishing start-up tech scene in sectors including cybersecurity and fintech," Dodd said.
Lemongrass appointed by Grayshott Health Spa
Lemongrass Marketing has been appointed by Grayshott Health Spa as its dedicated PR representative in the UK and Ireland. Lemongrass will be responsible for promoting the Surrey-based health spa with immediate effect. Grayshott is surrounded by 700 acres of National Trust countryside and offers guests a restorative journey complete with therapeutic treatments, healthy spa cuisine and a full programme of fitness classes.
Roland Dransfied to launch Chinawhite in Manchester

Roland Dransfield has been appointed to handle PR by two major UK leisure brands. The Manchester-based integrated comms agency has been tasked with launching the legendary Chinawhite nightclub in Manchester city centre. It has also been retained to boost sign-ups to nightlife app Viper. Viper is a mobile app that allows night-time revellers to upgrade to VIP, queue jump and even buy drinks packages in real time from some of Manchester's most popular bars and clubs. Adam Moss, Roland Dransfield head of consumer, said: "Both Chinawhite and Viper are at the cutting edge of Manchester's ever-expanding nightlife scene. We are delighted to have been appointed by two very different brands, which have one aim in common - to make an indelible mark on the night-time economy here."