Although communications lags behind other marketing disciplines in measuring success, a bigger problem is focusing too much effort on vanity metrics that try to sell the success of a campaign, rather than prove how a campaign makes a meaningful impact.
Raising the industry standards of measurement 'the most important issue facing PR'

Showing how PR activity outcomes can drive business objectives can also elevate the importance of the discipline to the c-suite.
That's the verdict of experts speaking at PRWeek Breakfast Briefing on measuring the true value of PR.
Over the past decade, PR measurement has changed due to the growing influence of SEO in the discipline, a myriad of new tools, and reams of consumer data that can be used to analyse the success of campaigns.
Comms professionals are under increasing commercial pressure to justify their budgets and prove the value of their agency partnerships.
Aduro Communications managing director Natalie Luke said that technology enables PR to build credibility so that those working in the discipline "can stop feeling like they have to justify their existence".
Examples she used include correlating PR activity to sales data and measuring how brand awareness can impact upon on business.
Gumtree head of communications Fergus Campbell warned there is a risk PR professionals can drown in data and the key is choosing the metrics that matter.
"You have to be more of a detective to work out what data in that mix is useful to you – there's no one-size-fits-all," he said.
"You need to identify what single data point matters to you and ignore the bullshit noise and abundance of numbers that aren't helpful to you...although I'm interested to know the world's coverage [of my company], what is the one message I will take to the leadership team about performance or what we need to do next."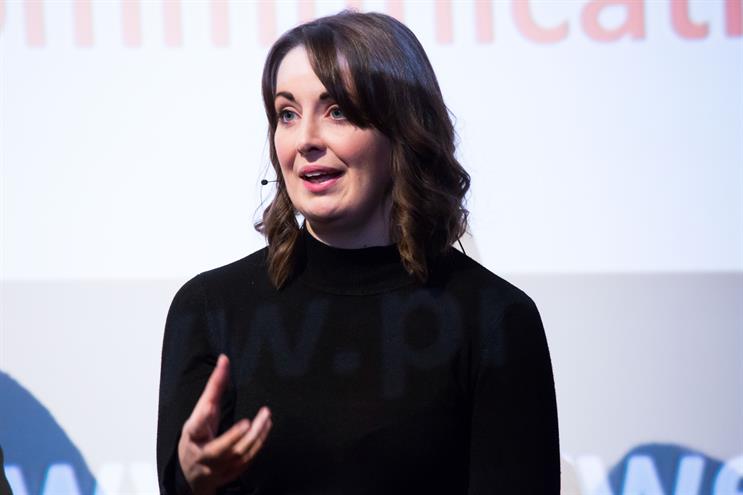 Allison Spray: 'PR needs to use more advanced measurement solutions to tell the whole story'
'We've lagged behind'
Allison Spray, head of data and insight at Hill & Knowlton Strategies, pointed out that other marketing disciplines have evolved measurement much more rapidly than communications.
"I've worked across a lot of different disciplines, particularly on the media-buying side, and when I look at how drastically they've moved in the past ten years compared to us, that's when the gulf really becomes apparent," she said.
"If we are going to have this conversation a bit more honestly, we need to think about how we can start to use more advanced solutions to tell the whole story."
Campbell said the nature of PR means it will always have a challenge compared to other disciplines, because it is much easier to measure above-the-line advertising reach and frequency, which is how media is traded.
"PR is so nuanced, you could be buried at the bottom of an article or splashed in the headline – how are you ever going to find the impact of a journalist relationship or a phone call or an activity to PR," he said. "That's always going to be elusive, so we need to focus on an ecosystem of other, different things."
Smoking Gun PR managing director Rick Guttridge said his agency tried to adopt a focus on measuring CPMs (cost per thousand impressions) "to get in line with other marketing disciplines" but then moved away from that because "we found that the results were often meaningless in the end".
He said that even comparing two pieces of content in the same newspaper is inaccurate and believes that using headline figures of reach and OTS (opportunity to see) is "going to die off".
"A few newspapers signed a few years ago to allow people to see how many people actually read articles rather than headline reach figures...but no one has taken it up because the figures are so poor," he added.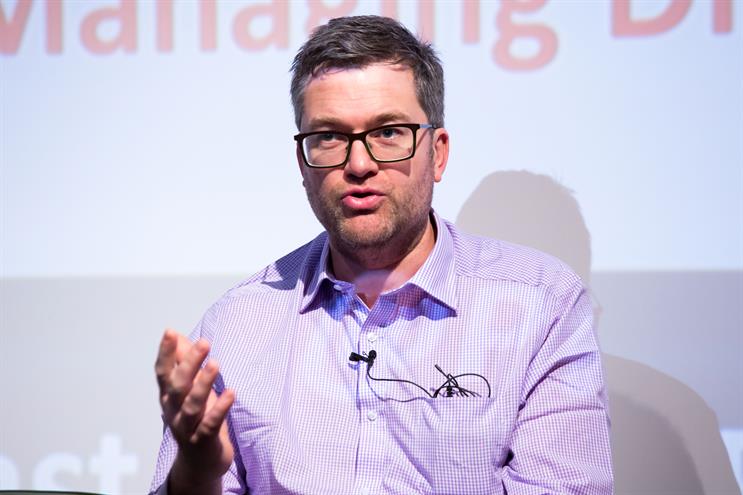 Rick Guttridge: 'There is a lot of bullshit out there and other disciplines are struggling'
Binning vanity metrics
Experts agree that PR professionals need to steer clear of using vanity metrics to prove the success of campaigns. Vanity metrics include things like the potential reach, share of voice and likes or followers on social media.
Aduro's Luke believes vanity metrics should all be binned. "I don't think vanity metrics at all deliver against core business objectives for a client's business," she said. "You need to just bin them; it's not delivering for anybody other than allowing you to pat yourself in the back."
It's a point that Guttridge alluded to when he challenged some of the "bullshit" out there when it comes to measurement, such as bots manipulating digital media platforms, the "flawed system" for measuring TV and radio, as well as challenges in proving readership as opposed to raw reach.
"Lots of the other media are struggling with their own measurement, at least we are tackling it as an industry and trying to do something, rather than a lot of the other [disciplines] taking their figures verbatim," he said.
Trendkite VP of EMEA Gerard McNamara explained there has been an erosion of trust in digital measurement and marketing, fuelled by the Cambridge Analytica scandal and the murky world of programmatic trading.
However, Campbell believes that brand and PR should work well together, particularly as PR is the bastion of reputation that sits in the juncture between brand and product/service.
"I sometimes wonder whether we are innovative and experimental enough and whether we should not necessarily see marketers as the enemy...but collaborate and test and learn," he explained.
Campbell said the one key area he is focused on at the moment is 'sentiment' and how improving the sentiment of coverage can help potential customers reappraise their perceptions of the classifieds platform.
"Commercially, if PR can increase the sentiment in a piece of coverage and the business over time, that means there are less obstacles for customers to overcome. I see PR as a facilitator of how we drive traffic to the site."
Vanity metrics and questionable media measurement practices aside, there are no silver bullets when it comes to PR measurement.
The key is for professionals to find the right areas to focus on that drive business objectives and find meaningful ways to measure these proactively.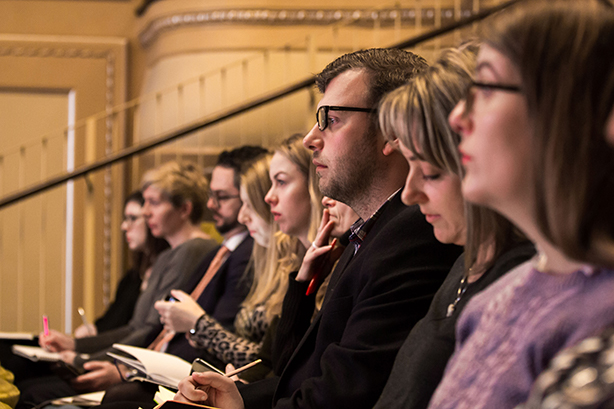 Other breakfast briefing highlights
Tabitha Aldrich-Smith, global head of corporate communications of McVitie's parent company Pladis, explained the importance of measuring PR campaign success following a highly successful McVitie's campaign to celebrate the recent Royal Wedding. "The key thing for comms is that your measurement is a means to take your PR up the strategic ladder and that is the key benefit for me."
Gumtree's Fergus Campbell said that he spends close to 10 per cent of his time on measurement and analysis. Although he wouldn't be drawn into how much budget he allocates towards it, he said it was in the "five figures" range. Smoking Gun's Rick Guttridge said his agency factors measurement costs into the fee the agency charges.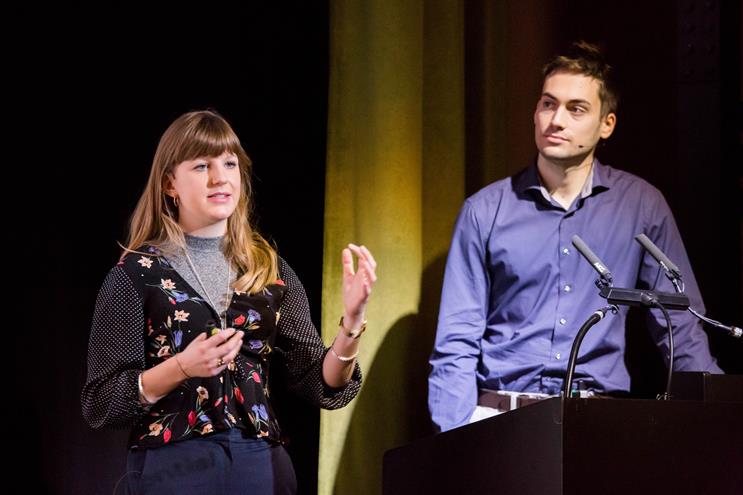 Builtvisible's Rebecca Brown and Tom Bennet talk about 'a culture of measurement'
Builtvisible content director Rebecca Brown shared some desk research on just how many different metrics PR agencies claim to measure. She counted 27 different ones, such as likes, shares, views, reach, social mentions, branded mentions, follower share, sign-ups and so on. She said PR professionals can lean on SEO and social colleagues to provide many of these and said it was more important to focus on fewer meaningful areas to measure.
CARMA's Paul Hender and AMEC board director Colin Wheeler shared details of a new, free tool that assesses and benchmarks the quality of agency measurement programmes. The Measurement Maturity Mapper tool ranks respondents' reporting, planning and impact against market data, and then provides guidance on areas to improve each.
3 Monkeys Zeno's Alex Perry explained how the agency worked alongside Pladis to develop ROAR! - an award-winning measurement tool. However, the biggest roar of the day came when Perry handed out McVitie's treats to delegates hankering for a sugar boost.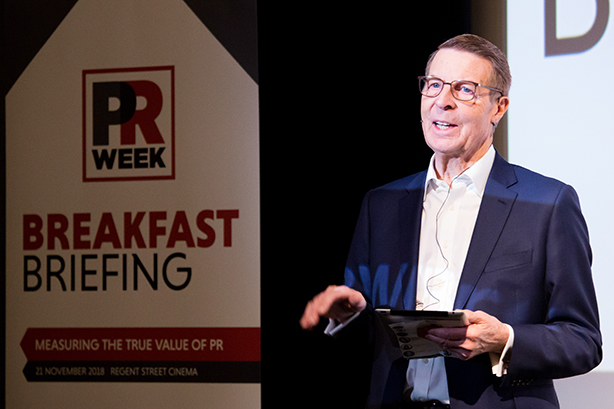 AMEC CEO and breakfast briefing chair Barry Leggetter ended proceedings by announcing
that he is leaving the measurement body