The secret ingredient? Negronis
To the Pagefield party where Sir Christopher Meyer, for his swansong as chairman of the agency's advisory board, was channelling Jaques' 'seven ages of man' speech from As You Like It. He described the agency's infancy, seven years ago, as a "mewling, puking, baby", moving through its "lusty" teenage years and then becoming the confident 30-year old man- "or woman"-about-town that it is today.
From memory, the next stage of that journey is the soldier "full of strange oaths...jealous in honour...quick in quarrel," so we better watch out.
Flack knows few others who can give an ad-lib speech and have the room in the palm of their hands, and the former UK ambassador to Washington did not disappoint, throwing out props to his wife, Catherine, who was recently ennobled as life peer Baroness Meyer.
He went on to joke that, when the agency was young, the famously lethal Negronis it serves to guests at parties were its secret weapon – get clients "totally bladdered and inebriated" so that they will sign on the dotted line, "for £20,000 a month", he added thunderously. The room was in stitches.
Flack also heard a rumour, doubtless scurrilous, that Liam Bell is set to take the reins as Teneo's new creative director, following the departure of Lotte Jones. You heard it here first (if true!).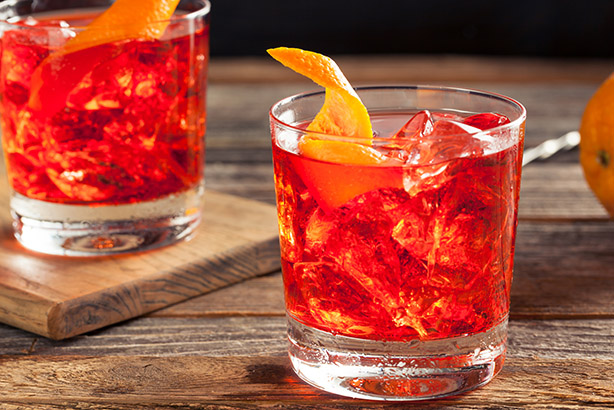 Theresa 'Crossrail drill' May
Meyer's incredible speech didn't end with Negronis, but Flack is pretty sure it was fuelled by one or two. It contained a quite brilliant description of embattled PM Theresa May.
"Have you ever seen that Crossrail has this gigantic boring drill that goes under the subsoil of London from east to west?," Meyer began.
"She is the Crossrail drill of British politics, endlessly boring Parliament...if you saw her on television tonight when she spoke to the press, you could see quintessential Crossrail bore. The thing about it though, is that it is actually pretty damn effective because she just goes on and on and on."
Finsbury's 'long winter' drinks
Mid-November: time for Finsbury's famed 'winter drinks' at the Tate Britain. It didn't feel very wintry, with degrees of 15 degrees outside, but a long winter appeared to have descended on the politico-media supremos on the list.
This year's event was notable for the absence of many regulars, who had been called away to try and make sense of Theresa May's rapidly unravelling Brexit plans.
Those who did attend – unsurprisingly, seeing as Finsbury boss Roland Rudd had been central to the pre-vote Remain campaign – were of the pro-Europe persuasion. They included City grandee and Edelman chairman, Lord Paul Myners and bubbly Labour MP for Wolverhampton, Emma Reynolds, who conversed in hushed tones about the growing possibility of a People's Vote.
For a bit of light relief, Flack sipped Champers and munched imperialist titbits with ITV comms leader Paul Moore, formerly the comms director at easyJet, noticing how easily this FTSE-hardened PR boss has switched from an obsession with fuel hedging and load factors, to a passion for Love Island.
BREAKING: PRCA Awards
After taking home an impressive four gongs from the PRWeek Awards last month, followed by another couple at the PRCA's ceremony this week, you could say it's been a smashing year for The Romans. A cracking few months, if you will.
Cheers for the awards @PRCA_UK. We broke one of them a bit celebrating. pic.twitter.com/UFVYu5nkVt

— THE ROMANS (@HelloRomans) November 15, 2018
Cannes you compete?
A PRWeek article published yesterday contained the views of some of the industry's greatest creative minds on the issue of Cannes; specifically, why don't PR agencies perform better at the Lions, and is it a problem?
It caused some debate - and some derision, it should be said, with a number of social media commentators suggesting the question misses the point and urging an end to the industry's chin stroking.
Flack was struck by this response, flagged up by Ketchum's soon-to-depart Stephen Waddington:
Inspired by question, "Why do PR agencies not win more awards at Cannes, and is it a problem?" https://t.co/UMqO3fz79i

— Stephen Waddington (@wadds) November 15, 2018
Hmm, given the PR Lions is very much 'a thing', Flack suggests the comparison would ring truer if the famous dog show featured a cat category; a cat-egory, if you will (stop please – ed).
Taking over the world
There are few things Flack enjoys more than receiving a press release written in the third person by the subject of the release. What makes this even more impressive is if aforementioned press release is sent to Flack by the subject of the third person written release.
Meet Julien George.
"Sir Julien George is an Atlanta born mogul-in-the-making that launched his own public relations firm, VIRAL PR Group, at just eighteen years old and is already beginning to take over the PR world."
Great start, nothing like a bit of confidence in a young chap. But it gets better.
"Public Relations and marketing has always seemed to be my calling. I have always been motivated and a go-getter; not your average teenager. Since middle school, I have always been known as 'the businessman'. I would even go to school wearing suits in preparation for this exact stage of my life."
Overdressing in maths class sure is a great way to get a leg up on life. But PR is not the only thing Sir Julien is good at.
Aside from earning a degree in Communications and Public Relations in Florence, Italy (where he lives with a US phone number) and having 22,000 followers on Instagram, PR's new Julien Caesar has several business endeavors he is working on.
"Julien took his brand one step further when he became a licensed real estate agent this Summer. As Paul O'Malley at Authentic Entertainment said: 'Julien is only going up from here.'"
Flack cannot imagine which new planets Julien will have colonised by his 21st birthday, but wishes him all the very best, nonetheless.
Quote 'the fuck out' of account wins
Aptly named creative comms shop Talker Tailor Trouble Maker has built a reputation for choice soundbites since its launch in 2016. For example, upon winning Wagamama's consumer PR account, co-founder Gary Wheeldon proclaimed: "Can we get a Raaamen! Thank you Jesus and all the saints, we love working with the kings of katsu."
And those loose-lipped larrikins were at it again this week after becoming part of a 'multi-discipline creative powerhouse' tasked with promoting Stay One Degree, a social marketplace for luxury travel rentals. Commenting on the win in the agency's own, indomitable manner, Wheeldon's co-founder Steve Strickland roared: "I am personally looking forward to Instagraming the fuck out of all of these incredible, never-before-experienced properties. Follow me, yeah?" YEAH!
Mums' the word on Christmas ads
Want to know what mums think about this year's Christmas ad line-up? Flack certainly does and the good folk at Channel Mum have obliged with the Gogglebox-esque video featuring several adorable families running the rule over the major ads. Enjoy.
Check out last week's Flack on Friday here