The 'boy and the piano' was due to launch on John Lewis & Partners' social media channels at 6am this morning (15 November) and will debut on TV during ITV show Dark Hearts at 9.15pm tonight.
This year's campaign has a significant experiential element at the retailer's flagship store on Oxford Street.
The advert illustrates the power of gift-giving and how one particular present inspired one of the greatest musicians of the past 50 years.
Rumours had been swirling that John was playing a role in this year's film. Earlier this week the flagship store dropped the 'Lewis' part of its signage, further fuelling speculation.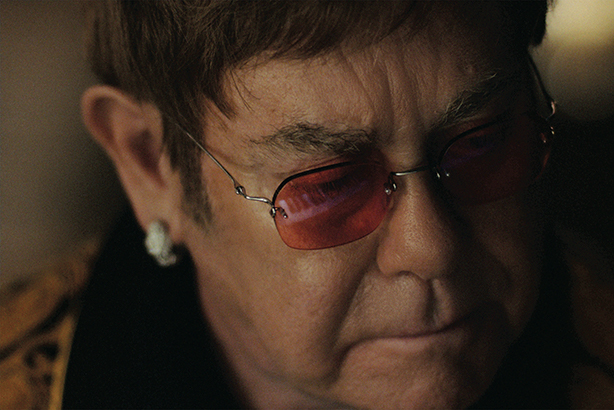 Elton John: 'It's been a lovely opportunity for me to reflect on my life'.
The creative begins with present day John performing notes on his piano, which eventually forms his first major hit Your Song – the film's music track. The clip then works its way back chronologically through poignant moments in John's life.
This includes performing on the Red Piano tour in the 2000s, his stadium tour on the West Coast in the 1970s and recording Your Song at the Trident Studio in London.
It continues to when John first started gigging at pubs in North West London to a school recital performance and culminates with young Elton receiving a piano as a special gift – based on when John first played his grandmother's piano all those years ago.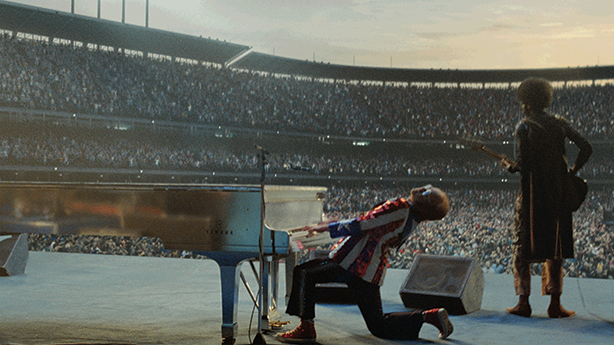 Elton John's iconic West Coast stadium tour is portrayed in the film.
Several actors play Elton John at different stages of his life, including Simon Burbage ('80s and '90s Elton), Oliver Marshall ('70s Elton), Brandon Stein (teenager Elton), Hudson Trindall (recital boy Elton) and Freddie Henderson (young boy Elton).
The film was created by ad agency Adam&EveDDB in collaboration with Rocket Entertainment. It was directed by Seb Edwards from Academy Films. Manning Gottlieb OMD handled media planning and buying, and PR was handled in-house.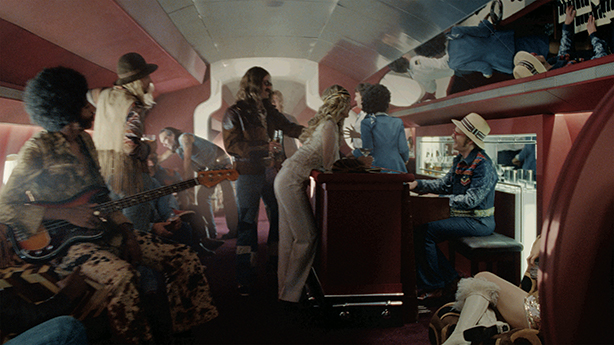 The ad takes us to Elton John's tour plane.
PRWeek was invited to a preview screening of the film and a behind the scenes tour at its flagship store.
Head of external communications Gillian Taylor said the retailer intentionally launched the ad a week later than usual.
"That allows us to have great media spend in December when the series of eight product-focused ads will come to life. Starting a week closer to Christmas also means we can go further into December," she said.
These short product-focused spots do not feature John, but "playfully match" different Elton songs to products. For example, a Nespresso coffee machine is paired with John's early-80s hit I'm Still Standing.
Taylor said the majority of the campaign's cost (estimated to be around the £7m mark) was spent buying media space, primarily on TV and in cinemas. She said the total cost was similar to the past two Christmas campaigns.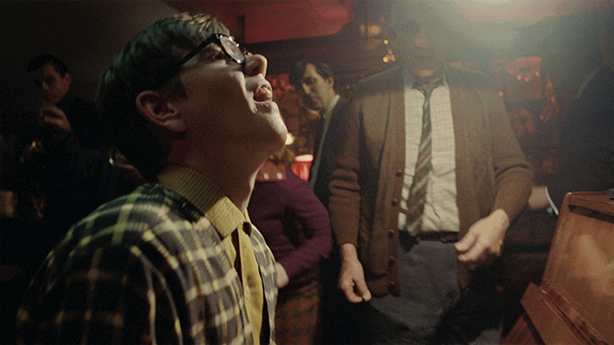 Elton John performing in the Northwood Hills pub in Pinner, North West London.
John Lewis partner and customer director Craig Inglis said the film reminds customers of that special moment when they receive a Christmas gift that is treasured forever.
"Think back to all of the Christmases that you have enjoyed over the years - I'm sure there is one very special gift that stands out above all others. That's the magical feeling we wanted to bring to life this year," he said.
John said the John Lewis Christmas campaign "has so many warm memories for me and my family".
"It's been a lovely opportunity for me to reflect on my life in music and the incredible journey I have been on, and how first playing my grandmother's piano marks the moment when music came into my life," he said in a launch press release.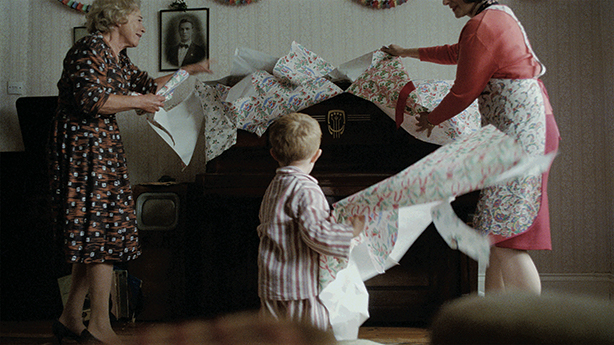 That special moment when a young Elton John unwrapped a piano.
A bigger experiential play
This year, there are a couple of notable firsts for the retailer. It has used its 83,000 John Lewis and Waitrose partners to seed the film at 6am today before it is officially published on John Lewis social media channels at 8am.
There is also a much larger experiential element than last year's Moz the Monster house.
From 4pm today, customers will have the chance to step into the set of the film and interact with props in a 2,000 sq ft experiential space.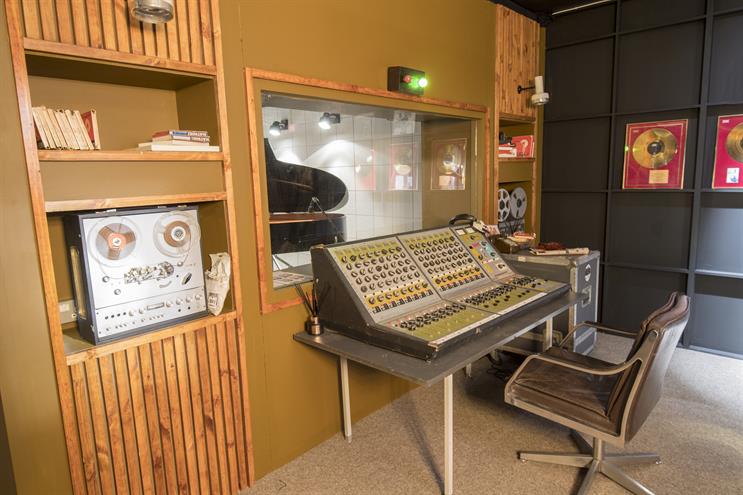 John Lewis customers can check out the actual recording studio used in the film.
It features three sets – Elton's dressing room, recording studio and a living room – that were used in the spot.
John Lewis is also staging a musical light show featuring Elton John's Step Into Christmas from the shop's Oxford Street windows every 30 minutes from 4pm.
Taylor said the retailer wanted customers to experience "the magic of the ad and props" from the music icon's life.
The boy and the piano is certainly a return to form for John Lewis after last year's Moz the Monster failed to reach the emotional heights of past campaigns.