Talker Tailor joins 'multi-discipline creative powerhouse'
PR shop Talker Tailor Trouble Maker, creative agency Wild Things and media agency agenda21 have formed a 'multi-discipline creative powerhouse' for Stay One Degree, the social marketplace for luxury travel rentals. Stay One Degree successfully launched last December, raising $1.5 million in investment and securing more than 1,000 homes and members in over 50 countries. The luxury travel social marketplace allows for the rental of luxury properties directly through mutual connections. "As we build towards our first major campaign, I am excited to see this creativity come to life and deliver on our brand promise of awespriational properties from members you can trust," Stay One Degree marketing director Calum Watt said. Talker Tailor co-founder Steve Strickland added: "We are proud as rum punch to have formed a multi-discipline creative powerhouse with Wild Things and agenda21, both leaders in their fields. I am personally looking forward to Instagraming the fuck out of all of these incredible, never-before-experienced properties. Follow me, yeah?"
More news in brief: DeVries' gin win, Mitsubishi Electric appoints Brands2Life, new accounts for Golin and Milk & Honey

Slido appoints Kursha Woodgate as brand and comms director
Audience interaction specialist Slido has appointed Kursha Woodgate to the newly created role of brand and communications director. The role will focus on brand development, positioning and communications strategy with a global remit. Woodgate is a former MD of Mexia Communications, an award-winning PR agency specialising in the international meetings and events sector. She has more than 20 years' experience in PR, marketing, events and journalism and joins Slido's team of more than 120 people worldwide.
Dash Water goes to Wild West for new campaign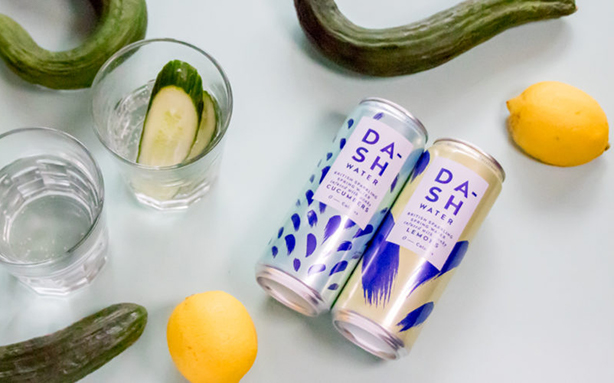 South West communications agency Wild West has won a new project with British sparkling water brand Dash Water. The project involves driving a winter brand awareness campaign through national media and key influencers. Dash Water is on a mission to "hydrate the nation" by perking up water "in a fun, sustainable way". It's product range is infused with "wonderfully wonky fruit and veg saved from British farms", helping to reduce food waste. Flavours include bashed berry, curly cucumber and lop-sided lemon. The sustainably sourced three-flavour collection is available in recyclable aluminium cans – meeting demand from the consciously living consumer for refreshingly tasty and sustainable soft drinks.
CiCi PR wins PR for London fashion label
Laumprel London, a contemporary womenswear label, have appointed CiCi PR to manage UK and global press and PR. CiCi will support the label's growth for this season and next, including a press launch of its 2019 collection in January. Laumprel are re-launching their womenswear dress collections for AW18 and offering press previews for SS19 collections. The designer is focused on "high-quality craftmanship, fit and feel" for "women of strength and style".
Speedy Hire appoints MHP as financial PR adviser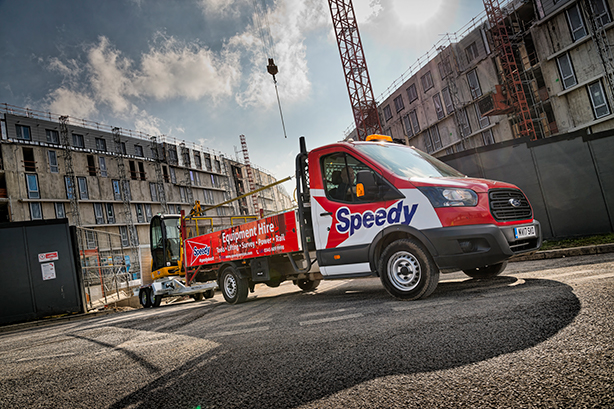 UK tools and equipment hire company Speedy Hire has appointed MHP Communications to be its retained financial PR adviser following a competitive pitch process. Speedy Hire operates from more than 200 sites in the UK and its customers include 85 of the UK's 100 contractors. The win continues the momentum of MHP's Capital Markets practice, which has recently picked up support services and construction clients including Northgate, Grafton and Marshalls.
Threepipe to promote Alice in Winterland
Golden Tours, A London sightseeing company, has appointed Threepipe to help promote its Alice in Winterland lantern festival in Southwark Park. From 28 November, Southwark Park will be turned into a magical festive storyland, with the festival giving visitors the chance to immerse themselves in the classic tale of Alice in Wonderland. It will feature more than 160 giant lanterns, with some measuring more than 6m high and 16m in diameter. Threepipe will run an influencer outreach programme and a press office throughout the festival to generate pictures and media stories to reach London families.
DeVries picks up beauty brand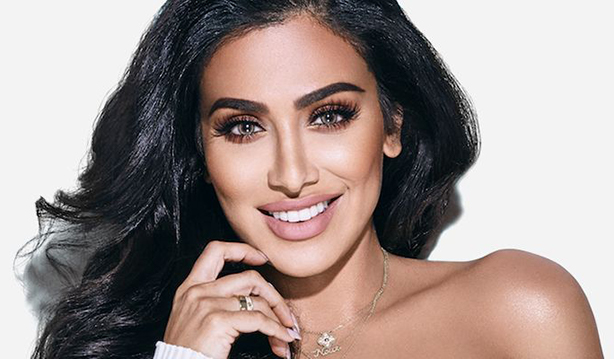 Huda Beauty, the cult beauty brand of makeup artist and Instagram entrepreneur Huda Kattan, has appointed DeVries Global to manage its UK and Ireland press office for the brand's cosmetics and fragrance ventures following two separate competitive pitches. Co-founded by Kattan in 2013 alongside her sisters Mona and Alya, the Dubai-based business is valued in excess of $1bn, with products stocked at Selfridges, Harrods, Brown Thomas, Arnotts, NET-A-PORTER.com, CultBeauty.co.uk, FeelUnique.com and ShopHudaBeauty.com. DeVries Global will act as Huda Beauty's retained agency, handling press office activity across the breadth of the company's cosmetics range, and managing publicity surrounding the brand's forthcoming launches.