Commuters and shoppers were stunned by the bright orange animatronic ape, who was last seen clinging to a Christmas tree at Coin Street.
It is rumoured the orangutan was forced to flee its native home in Indonesia after years of deforestation for palm oil had destroyed its natural habitat.
Elephant hologram appears in London for WWF campaign

A source close to the animal told PRWeek it had been looking for a new home and had ventured down Oxford Street and was sussing out several parks – an initiative that was created by agency Taylor Herring.
The sightings follow a recent campaign by frozen food supermarket Iceland, which highlights the plight of Borneo and Sumatra's dwindling orangutan population due to the planet's obsession with palm oil.
The 'Rang-Tan' campaign video has received wide public support, including 12 million views on Facebook, 3.8 million views on YouTube and backing from celebrities including James Corden, Anna Friel and Paloma Faith. In total, there are more than 30 million aggregated views across social media.
Some serious monkey business going down in London today by @IcelandFoods#NoPalmOilChristmas pic.twitter.com/B3Hk57FeQI

— James Herring (@itsjamesherring) 14 November 2018
The animatronic orangutan discovered in London is the second phase of Iceland's campaign to raise awareness about the devastation caused by palm oil.
A team of leading special effects artists spent months designing and building the ultra-realistic replica, which is controlled both remotely and via a specialist puppeteer who has spent years studying the movements of the species to fine-tune their skills.
Tesco, Asda, Aldi, Lidl, Argos: which Christmas campaigns sing and which sink (so far...)?

Taylor Herring devised the creative concept, execution, content creation and media relations following the banned 'Rang-Tan' ad launch, while Weber Shandwick provided PR support for the ad launch, which was created by Mother.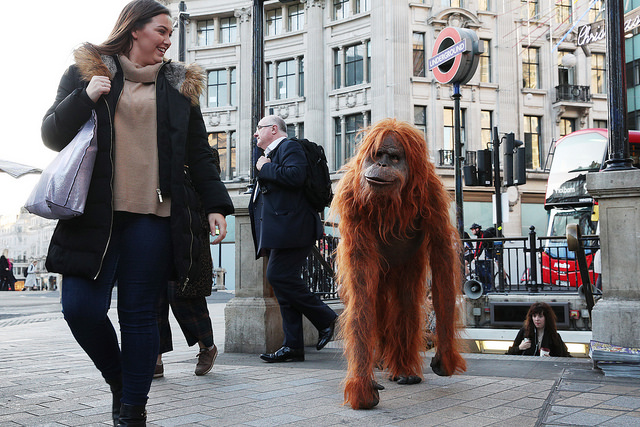 The initiative follows on from new research commissioned by Iceland, which reveals that deforestation and the use of palm oil are among the top three environmental concerns of consumers, alongside food waste and single-use plastics.
Despite their concerns, the study of 1,500 British adults highlighted that over half (56 per cent) weren't aware of the devastating effects palm oil production has on the rainforest and the resulting threat to the survival of orangutan populations.
It is estimated about 6,000 orangutans are wiped out each year with 80 per cent of their natural habitat disappearing in the past two decades.
A rainforest area the size of 146 football pitches is cleared every hour to make way for palm oil production.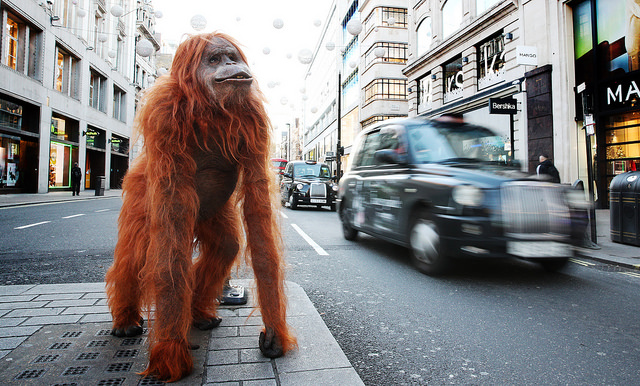 "Our stranded, distressed orangutan is a stark and potent symbol of the effects of deforestation," Iceland managing director Richard Walker said.
"We always try to give people a real choice about what they buy and this was a key driver of our decision to allow Iceland customers to join us in saying 'no to palm oil'. We are determined to be at the forefront of efforts to guarantee palm oil is not causing rainforest destruction and Iceland will continue to be a driving force until this environmental impact is drastically reduced."
Iceland has committed to removing all products that contain palm oil by the end of the year. Its new Christmas range contains no palm oil.
That's great news for Iceland's new animatronic friend.