This is more than double the proportion (12 per cent) of the average British worker and highlights an alarming trend of agencies overworking their employees.
The study, commissioned by Ginger Research, polled 480 PR professionals and 1,500 British workers across a range of sectors.
It revealed the average PR practitioner in the UK will work two full days (15 hours) every month on top of their scheduled hours, which amounts to a staggering 24 days of unpaid work in a year.
If a PR professional on an average annual salary (£34,000) was paid for their overtime, they would be entitled to an extra £1,942 each year.
Aside from 27 per cent working unpaid overtime each day, a further 14 per cent of professionals work unpaid overtime 3-4 times a week and more than a quarter (26 per cent) do so 2-3 times a week. This means that two-thirds (67 per cent) of PR professionals work unpaid overtime at least twice a week. Agency bosses were the worst culprits, while in-house PR professionals were less likely to work overtime than their agency peers (see further analysis and infographic below).
Harriet Scott, managing director of Ginger Research and GingerComms, told PRWeek the aim of the study was to establish the working habits of PR professionals and the pressures and pinch points that exist in the industry.
"We were staggered to see the amount of unpaid overtime that is worked by PR practitioners, especially when compared to the national average," she said. "We believe it's our duty as an industry to come up with solutions to address this issue. Initiatives like flexible working and partnering with third parties to streamline processes can help."
Industry leaders told PRWeek the findings highlighted a broader overservicing problem that the PR industry needs to urgently address.
PRCA director general Francis Ingham described the findings as "shocking but sadly not surprising".
"PR professionals work themselves tremendously hard because as an industry we overservice to a ridiculous extent," he said.
"That has to stop, and the best way to make it stop is to embrace and embed proper evaluation techniques into everything we do.
"If we are to banish this overtime scourge, we should get serious about first proving our impact, and then reducing our hours. Once we're able to provide quantifiable results, will we begin to reduce overservicing and to manage client expectations properly."
CIPR president Sarah Hall, who also found the findings "disturbing" said the overtime epidemic is a "danger to employee health and wellbeing".
"Businesses themselves pay the price for failing to confront the issue with high sickness rates and staff churn," she said.
"Smart leaders recognise that productivity soars when team members are motivated and engaged. In today's climate, there is absolutely no excuse for failing to adopt agile working patterns that benefit staff, the business and clients alike."
Agency bosses the worst culprits
Further analysis of the data found agency workers are much more likely to work unpaid overtime than in-house PR professionals.
Agency CEOs and owners do the lion's share of unpaid overtime, with 52 per cent claiming they working extra hours each day.
Agency group account directors and PR freelancers came in joint second (50 per cent), followed by agency divisional directors (40 per cent) and agency MDs (33 per cent), then in-house PR directors (31 per cent).
In-house PR assistants were the least likely group to work unpaid overtime, with more than half (55 percent) claiming never to do to.
The study also looked at which regions did the most overtime. It found the East Midlands is the PR overtime capital, with 42 per cent of respondents reporting daily unpaid overtime. Those working the North West were the least likely, with only 17 per cent working daily overtime.
Emma, a 32-year-old account director in a northern consumer PR agency, spoke to PRWeek on the condition of anonymity about the problem.
"When I started working for my first PR agency, straight from university, it almost broke me. The entire agency, from juniors through to MD, was working 12-hour days. If people left on time it was looked down upon, and getting in at 9am, when our day officially started, was seen by most people there as being late," she said.
"The main reason for all the overtime seemed to be a huge amount of over-serving on our current clients, plus a constant new business drive. There were tears on a weekly basis from overworked staff, and I literally didn't have a life outside work for two years.
"I almost left several times. My parents kept telling me this wasn't normal and I should go into a different, less stressful area, like working in a prison. I kept at it though, and it was good training. I now work for an agency where overtime isn't the norm, but still work many Sundays, catching up on the week ahead."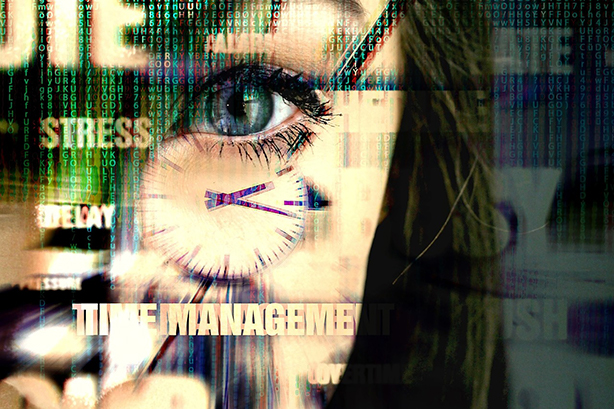 What PR professionals said about the findings
Emma is not alone in her dislike of unpaid overtime hours. Researchers found that 87 per cent of British workers believe that working unpaid overtime is unfair, and that people should be paid for the work they do.
Laura Jones (below), an account manager at BrandContent, told PRWeek working overtime in the PR industry is prevalent due to the nature of the job.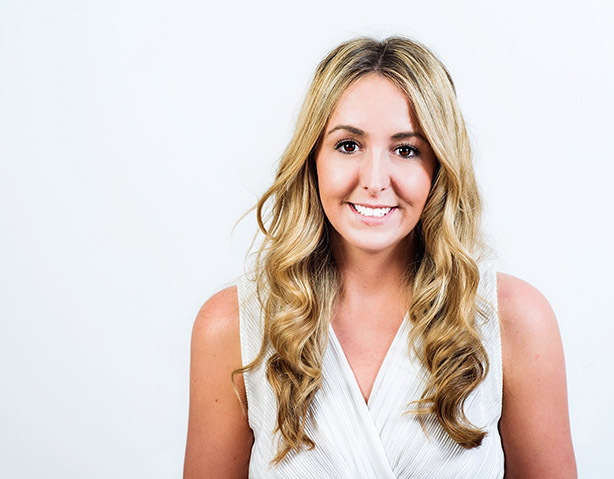 "I've got friends who work in the PR industry in different cities, and it's just a given that they'll be in the office until gone 7pm most nights. We're lucky here in that unless something unexpected crops up or there's an event, we usually finish on time," she said.
"For me, it would only become a problem when your work-life balance is so out of kilter it starts to impact your personal life and your enjoyment of work. It's also a big red flag if the hours you put in aren't recognised and recompensed in any way. That's not to say I'd expect to be paid an hourly rate any time I'm in the office after 5.30pm, but gratitude and some flexibility around starting later the next day after a late finish, or taking some time back goes a long way to redressing the balance. In a previous role I was expected to work 'as long as it took' without so much as a thank-you."
Sharon Flaherty (below), MD of BrandContent, said the key is providing staff with flexibility.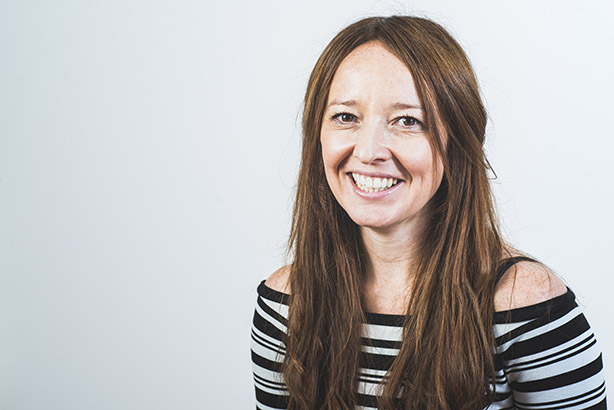 "If our team work overtime it's not the norm and nor would we ever want it to be. We don't need knackered staff or burned-out brains. If overtime is becoming a habit then something is not working effectively in the business and that's an operational problem that needs addressing," she said.
"We speak to so many people who are still working in the 'old agency model', where it's frowned upon to leave work before 7pm, meaning mums and dads sacrifice time with their kids. Who does that benefit? As employers we should be promoting a view that you can have it all – a great career and a healthy family life balance – if we're not, we're propagating an old-fashioned way of working that won't attract the right people."
Georgia Upton, a director at consumer lifestyle PR agency Wild West, said agencies need to put parameters in place to promote a balanced lifestyle to staff.
"It is possible to have first-class clients and produce kick-ass campaigns, without working into the night. We've also introduced a 'personal-hour', where every staff member is invited to take an hour for themselves each week. We acknowledge how hard our team work – and with careful planning and a good, open partnership with clients, it is possible to keep overtime to an absolute minimum."
It's a problem that the PR industry needs to seriously tackle if it wants to attract and hold onto talent.