But rather than run around like headless chickens, KFC's marketing and communications team, with the help of their agencies Mother and Freuds, turned an epic cock-up into an Cannes Lions award-winning communications campaign – one that has been described as a "masterclass in communications" by Frank founder Andrew Bloch.
While it was virtually impossible to escape the scandal and the press frenzy it caused in February, very little has been publicly revealed about how KFC handled the corporate crisis internally – that is until now.
On Tuesday, KFC UK and Ireland head of brand engagement Jenny Packwood provided Cision's CommsCon with a rare insider's view into how the famous fried chicken chain handled the PR disaster and events leading up to that infamous FCK bucket.
The story began on Valentine's Day, when KFC switched over to new distribution partner DHL to "improve the efficiency and performance of supply chain" to its 900-plus restaurants in the UK and Ireland.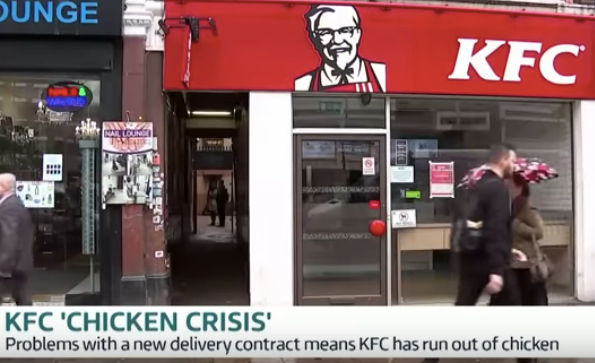 It's fair to say the change didn't get off to a great start. A major logistical disruption led to a nationwide shortfall of chicken and the subsequent closure of all KFC's UK restaurants.
Packwood explained this wasn't a mere corporate comms disaster, but a "full-blown operational crisis" that provided a baying press with a seemingly endless gravy train of chicken puns, succulent headlines and crossing-the-road jokes.
"It was a bad day at the office," Packwood bluntly summed up. "We took 321 media enquiries over the first seven days – that is half of our annual average. There were over 1,000 pieces of coverage globally across print, online and broadcast and 80 per cent of all UK adults were exposed to this story, although I always question what the other 20 per cent were doing."
'A self-fulfilling PR beast'
At the peak of the crisis, 750 KFC restaurants temporarily shut doors, affecting 19,000 staff, and countless more unhappy punters, including one disgruntled KFC fan who now had to go to Burger King for her fast food fix.
Packwood said there were many factors that heaped "rocket fuel" onto a chicken-less KFC bonfire. Primarily, it's down to the fact that it is household brand and the scale of the closures due to delivery delays is unprecedented in the UK.
"Another reason that made this so compelling as a story was there was actually no easy fix or end in sight. For the first few weeks, we literally didn't have an answer, so the media smelt blood," Packwood said.
Staff pay, food wastage, unions and inquisitive MPs were just some of the comms problems KFC had to deal with. Perhaps some of the hardest were angry customers. Packwood recalled some customers even called the police to complain that they were unable to get their favourite KFC bucket.
"It becomes a self-fulfilling beast you cannot control, and the social response then became fuel for the media; consumers and other brands were getting involved and there were memes," Packwood recalled.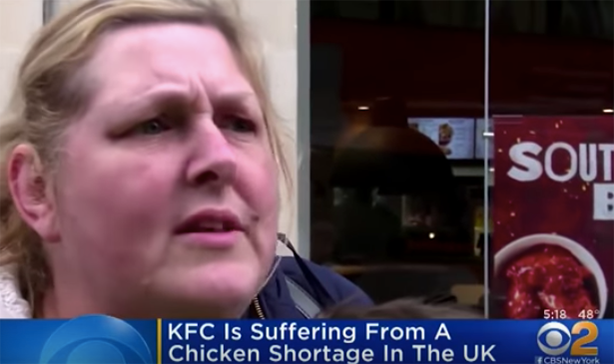 Taking back control
So how did the embattled chicken shop chain turn it around?
Packwood said the key lesson KFC learnt is the importance to "remain true to its brand voice". KFC positioned itself in a self-deprecating and human way - admitting it screwed up and taking a light-hearted dig at itself.
"So often when crisis hits, the easy and most comfortable thing is to retract into that safe corporate space where you do a terribly formal statement and everything sounds like it is written by a lawyer," Packwood said.
"We actively decided not to do that. We know who we are as a brand and what our tone is and we stuck to it, which is light-hearted, honest, authentic and a little bit irreverent."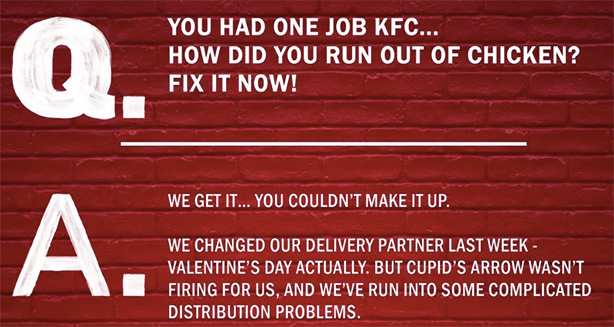 KFC tackled the issue head-on and made no attempt to deflect blame onto anyone else, even though there was an obvious scapegoat.
"We just put up our hand and said this is a massive cock-up, and that gave us huge credibility and won us goodwill among the media and our customers," she added.
An important part of KFC's crisis comms approach was using social media as a channel for proactive communications. This allowed the brand to deal with the concerns of consumers and the media effectively and, importantly, to wrest back a perception of control over a situation it had no control over.
"The most powerful thing about this is that it enabled us to take back control of the narrative," Packwood explained.
"Those of you who have worked in the thick of a crisis know that you often feel like you have completely lost control, and the story has its own momentum. This totally shut it down; all of the attention was focused on our response, as opposed to whether we were paying our staff, which we were doing, or what we were doing with the wasted chicken."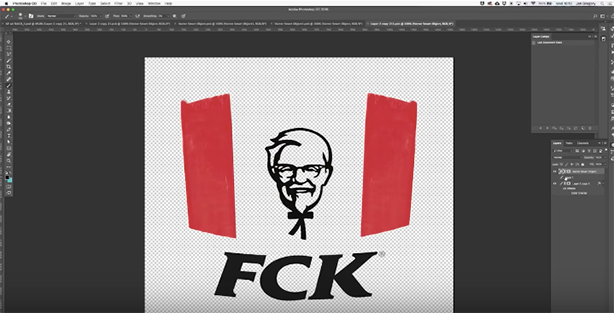 The FCK bucket
The goodwill KFC built from its social media strategy provided it and agency partners with the confidence and platform to launch a paid media campaign that introduced the world to the FCK bucket.
This brave apology campaign only ran in print, but quickly went viral on social media and put a human face to that time KFC's chickens literally got lost while trying to find the road.
"It gave us a way of saying sorry in a bold and human way, and in a way that felt true to our brand. Basically, this is what we were all saying in the office all the time – 'fuck' – it also resonated with consumers and disarmed the issue a bit."
Packwood doesn't encourage all brands to respond to corporate crises by printing expletive-laden ads in newspapers, but for the irreverent fast food company the communications strategy proved a finger lickin' recipe even Colonel Sanders would be proud of.
'Don't let sorry get beaten out of you'
Teneo Blue Rubicon MD of crisis communications Ed O'Brien said KFC's proactive approach is an important lesson for brands that feel the need to apologise for an incident.
"For me the key thing about the 'sorry' word is don't let it get beaten out of you. Quite often you will see an organisation refusing to say sorry, there's then four headlines about them refusing, and week later they are humiliated and thrashed into it," O'Brien said.
"Look ahead and predict the fact you are going to have to apologise and take the hit early rather than having to be wrestled."
Gumtree head of communications Fergus Campbell said it was vital that companies project the right tone when it comes to saying sorry.
"If there is a situation that relates to personal loss or safety then you have to get that emotionally intelligent response right. People obsess about the word (sorry) but the key thing is the emotional [delivery]," he said.
Gumtree's comms turnaround
Earlier in the session, Campbell explained how a corporate crisis doesn't have to be a full-blown disaster for it to damage a company's reputation.
The 18-year-old online classifieds platform suffered reputational damage through "death by a thousand paper cuts".
"We have not done enough communications in the past and let a vacuum of communications emerge and have paid the price historically for that," he explained.
Specifically, Gumtree has been called out by the media on many occasions over failing to support its customers during a transaction, which provided plenty of "clickbait" fodder to the media.
High-profile examples include unscrupulous sellers committing fraud or even violence against buyers and even Gumtree being used to market sex for rent.
A few years ago, Gumtree decided to adopt a more proactive approach to external communications.
"We needed to create reasons to be reappraised," Campbell explained. "We are now working with police, stakeholders, government and being present at industry events and talking to partners.
"We have done a lot of stuff which we feel is important to allow us to have a counter-narrative to some of the death by 1,000 paper cuts and tell the story of the business."

---
It's imperative that your crisis strategies are still able to communicate effectively to the right audiences and help you plan for every potential threat to your brand's reputation. PRWeek's Crisis Communications brings PR and comms professionals together to explore the stories behind the most talked-about crises of the past year, and give delegates the unique ability to live through front-line experiences. Crisis Comms this June.