WE's CapGemini work goes global
WE Communications has been appointed to group PR duties by Capgemini, a leader in consulting, technology services and digital transformation. This is an expansion of an existing UK brief that WE won in 2017, and will be run primarily out of the UK, with some US support. The work will focus on building Capgemini's reputation as a global leader through pan-EMEA and international media relations, across its entire portfolio including priority sectors. "Following a successful partnership with WE in the UK over the last year, we're pleased to expand our PR focus together internationally," said Sam Connatty, director of global public relations at Capgemini. "WE's passion, creativity and understanding of our business, in addition to their expertise in our target sectors stood out during the competitive pitch process."
More news in brief: DawBell signs up celebs, Dr. Martens picks new agency, wins for Brands2Life, Building Relations

Bringing Honest Communications to the East Midlands
Honest Communications has launched in the East Midlands, offering integrated public relations, social media and communications plans. The agency has been set up by Holly Daulby (main image) to offer creative campaigns to national brands and local businesses and to "help them boost their presence, enhance their marketing activity and ultimately drive more sales". Daulby has worked in PR for a decade and most recently spent five years at specialist lifestyle and gardening agency Paskett PR in Derby, where she headed up client services and was involved in the day-to-day running and development of the agency. "Increasingly businesses and marketing managers are under strain with both time and money, yet results are still expected to be the same. We help streamline the process and offer one point of call for all marketing activity," she said. Daulby confirmed that PR, social media and copywriting are core services, but the agency will also offer photography, digital marketing and online services.
Sportswear brand chooses The Lifestyle Agency
Luxury PR agency The Lifestyle Agency has been appointed to represent sportswear brand Athletic Propulsion Labs (APL). The agency will handle all UK and EU press for the company, with a focus on health & fitness and lifestyle. The account will be led by The Lifestyle Agency's founder Charlie Mason-Pearson and senior account manager Catherine Guest. "We're thrilled to be working with APL and look forward to seeing the brand go from strength to strength," Mason-Pearson said.
ECHO to help launch Dishoom in Manchester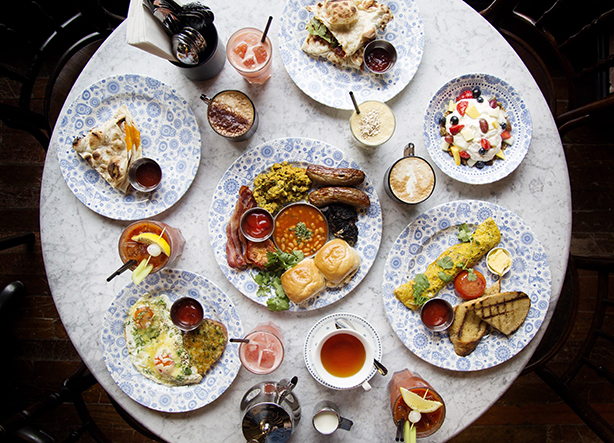 ECHO PR has been appointed by Indian restaurant chain Dishoom (above) for the launch of its new restaurant this winter, in the historic Manchester Hall. ECHO won the business in a competitive three-way pitch. It has been tasked with putting together a PR campaign to successfully communicate the Dishoom brand to a Mancunian audience before it opens in Manchester Hall this December, and will work alongside Dishoom's national agency Gemma Bell and Company to align strategies for the launch campaign. Dishoom pays homage to the old Irani cafés of Bombay and first opened in Covent Garden in 2010. It currently has five restaurants across London, as well as one in Edinburgh, which opened in 2016.
Brand-new 'alt-gin' appoints Instinct for UK launch
Consumer agency Instinct has added CEDER'S, a non-alcoholic gin, to its growing drinks portfolio. The agency won a two-part campaign and been appointed by CEDER'S to launch its new range of non-alcoholic 'alt-gins' in the UK. CEDER'S is working alongside drinks giant Pernod Ricard UK to kick-start its launch, with Instinct driving the PR with a two-pronged approach, consisting of both traditional PR tactics and a dedicated influencer campaign to tap into the growing 'no/lo' drinks trend. Throughout the six-month project, Instinct will be running a proactive press office focusing heavily on product placement and profiling to drive brand awareness of CEDER'S and its founders Craig Hutchison and Maria Sehlstrom. With an in-house Influencer and VIP/Talent team, instinct will also carry out a parallel influencer programme, including paid-for partnerships and targeted gifting.