Dr. Martens appoints We Are Social for AW19 campaign
Footwear brand Dr. Martens has appointed We Are Social as creative partner for its international AW19 campaign, following a competitive pitch process. The appointment will see the agency take on the global strategic and creative development of Dr. Martens AW19 through-the-line campaign. The campaign aims to enhance Dr. Martens as a "timeless symbol of individual self-expression for its consumers globally". It will focus on developing the consumer journey of the brand on and offline. "We have a diverse global consumer base and we want to make sure we're engaging with them in a relevant, digitally native way," Dr. Martens global chief product and marketing officer Darren Campbell said. "We Are Social presented a fantastic creative approach which placed the consumer journey at the heart of its ideation for our AW19 campaign, living up to its well-earned reputation for developing strategies that drive business growth."
Whiteoaks promotes Webb and Broy to client services directors
Tech specialist agency Whiteoaks International has promoted associate directors Tom Webb and John Broy to client services directors. The pair will become accountable at a board level to lead their own clients services teams, which manage a number of client accounts. This includes the end-to-end client experience and satisfaction, individual team performance and personal development, as well as new business opportunities. They join existing board members James Kelliher (CEO), Suzanne Griffiths (MD), Hayley Goff (COO), and non-executive director Andrew Marsden. Simon Moss has also been promoted from business development manager to associate director and head of business development.
Brands2Life to promote
Xynteo

leadership forum starring Rose McGowan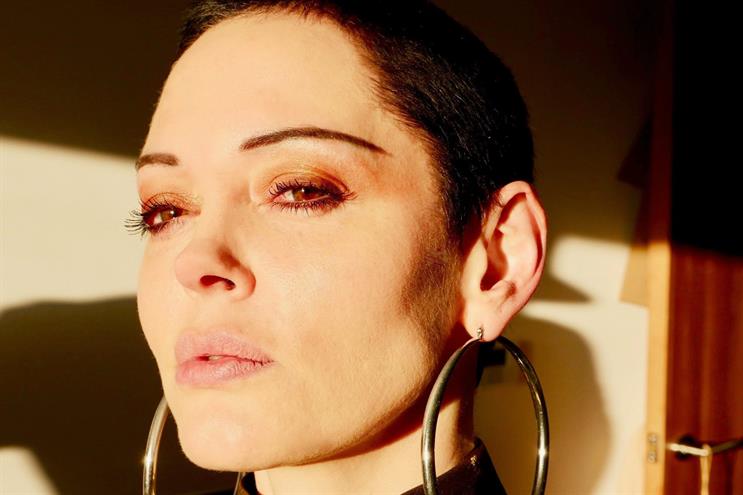 Leadership platform Xynteo has hired Brands2Life to run an international campaign to promote its second annual European leadership forum, Xynteo Exchange/Norway. Xynteo Exchange is designed to inspire collaborative thinking and action by bringing together the ideas, talent and capital to solve the challenges facing today's society and carve a new creative and sustainable growth model for Europe and the world. The event takes place in Oslo in November and is expected to attract 500 delegates. Keynote speakers include ex-Greek finance minister Yanis Varoufakis, past Mexico president Felipé Calderón and actress Rose McGowan (above). Brands2Life is tasked with amplifying the event to media in the UK, France and Germany and will be working with its global network partners Adel & Link in Germany and Gootenberg in France.
Building Relations cements relationship with Barratt London
Building Relations PR has been appointed by Barratt London to handle its consumer PR for landmark developments across the capital. This includes Landmark Place in the City of London; Upton Gardens, which is being built on the site of the iconic former West Ham United FC ground; and Hendon Waterside, an estate regeneration delivering over 2,000 homes in north London. Building Relations will be tasked with devising impactful PR campaigns and ideas to help promote the sale of new homes for Barratt London, as well as build meaningful relationships within the local communities. Building Relations will promote all aspects of the housebuilding business across the capital, ranging from generating media coverage for new development launches and case studies of purchasers, promoting company initiatives like its apprenticeship scheme, to placemaking and destination work for its larger mixed-use developments. The account will be led by Rachel Colgan, who set up Building Relations in 2015 and previously managed Barratt Developments' first in-house PR team, alongside Kathryn Reucroft who joined in 2016, formerly of Four Communications.
DawBell PR picks up a slate of high-profile clients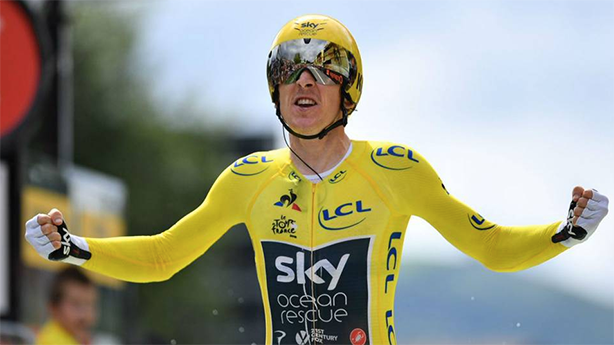 Team Sky cyclist Geraint Thomas is among DawBell's new clients (image via @TeamSky on Twitter)
DawBell PR have been appointed to work on a number of new campaigns, including handing all media for recent Tour de France winner Geraint Thomas and record-breaking South Korean boyband BTS. Also new to the roster, DawBell are representing YouTube sensation Joe Sugg around his appearance on Strictly Come Dancing and Jamal Edwards MBE, founder of SBTV. In addition, musicians Cheryl, Rita Ora and Jessie Ware have joined DawBell for their upcoming music campaigns, alongside The Prince Estate, Sting and Abbey Road Studios. DawBell, which now has 30 staff, has had a busy year, working on a series of campaigns including Elton John's 'Farewell Yellow Brick Road' Worldwide Tour announcement in January; James Corden in Peter Rabbit and The BRIT Awards in February; Take That musical 'The Band' launch in March; followed by the Harry Styles and 30 Seconds To Mars world tours hitting the UK.