Thanks to Fever for providing the space for the photo shoot. Read more about the Creative Mentoring Project, from the PRCA Creative Group and PRWeek here. Check out the first tranche of photos here and the third group here.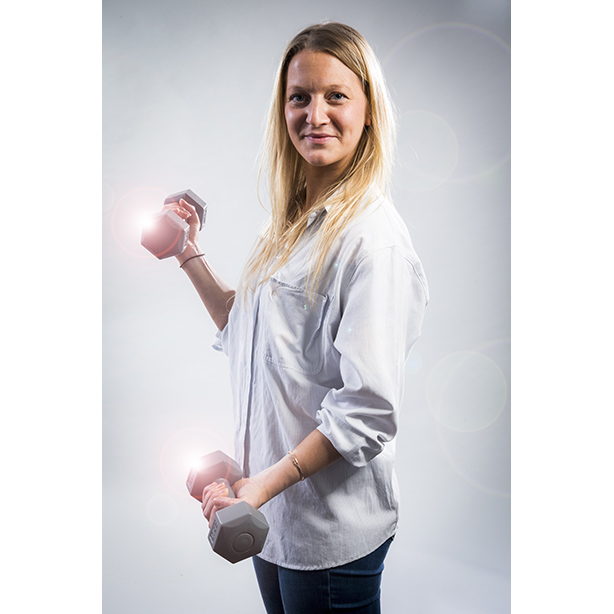 Olivia Dick, senior account manager, Fever PR (above)
My item represents 'exercise' as something that stimulates my brain and gets me thinking creatively. It happens every time at the end of a brutal workout… heart pumping; sweat soaking my forehead and a great music track still going in my head, I feel a sense of power descend on my body and brain. This feeling is my creativity unblocking and a rush of new ideas and fresh approaches to current projects comes to me.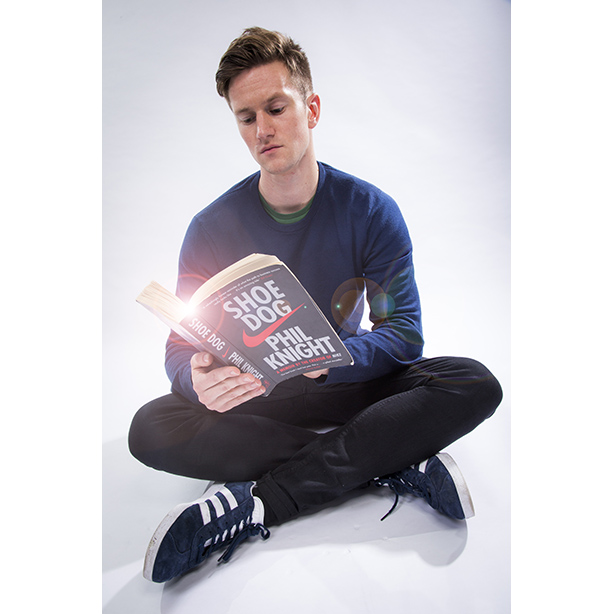 Mark Dickens, account executive, Cow PR
Shoe Dog is an inspiring autobiography by the founder of Nike, Phil Knight. He tells the story of how a business graduate with fifty dollars in his pocket went on to create one of the most globally recognised and iconic brands in the world by following his passion to create something new, dynamic and different. Through his persistence, determination and an unwavering belief in the transformative power of sports he created a brand instantly recognised today in every corner of the world.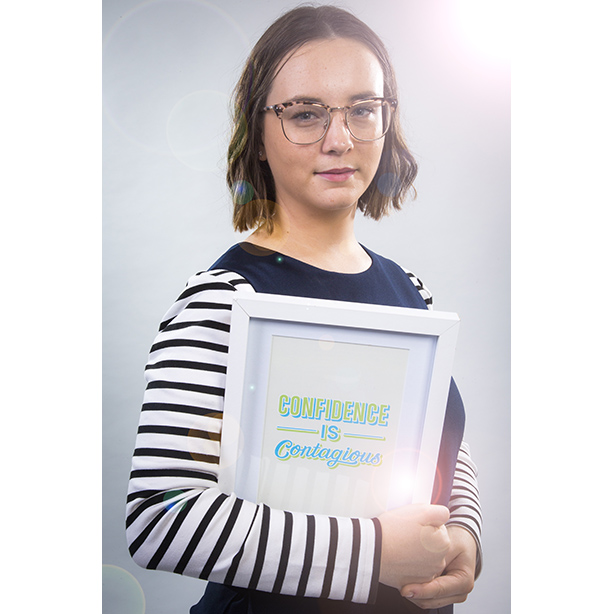 Siobhan Filsell, associate, Golin London
Each day, like everyone, I am inspired by different experiences and people. Finding something that is a consistent inspiration led me to my desk, somewhere where I spend the majority of my day. This photo frame reading "confidence is contagious" is a constant reminder through moments of doubt to have confidence within myself and my ideas.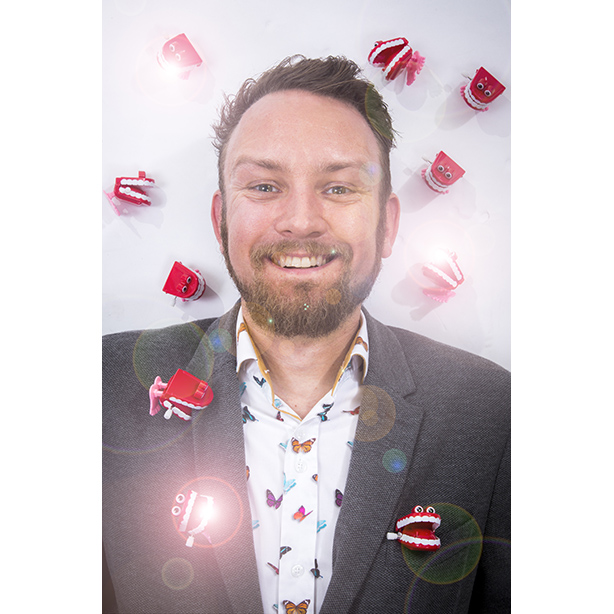 Richard Fogg, CEO, CC Group
Conferences inspire me. Sometimes it's the speakers, but normally it's chatting with other delegates at coffee, lunch and networking breaks. Once you're past the slightly awkward introductions, you can argue about, disagree with, develop and apply what you've just heard – to your business, other peoples' businesses, campaigns, problems, whatever. I always make sure I take a long walk after a good conference natter to let things settle. It allows my brain to make connections that would otherwise be lost.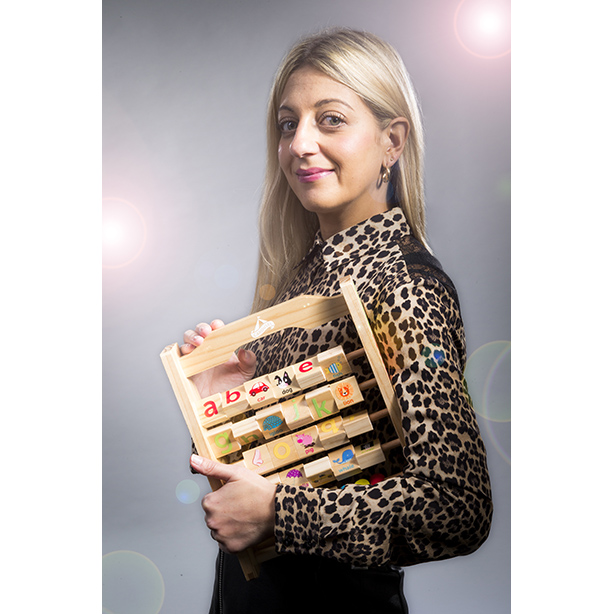 Jodie Gee, senior account director, Cirkle
Toy shops inspire me. Sometimes as adults we're afraid to let our imagination run free because we think we have to behave as grown-ups. We forget to let our guards down, especially in the work place, in order to enjoy some carefree fun thinking. Taking time out at the toyshop with my niece means that I give in to my playful self and release my inner child. Toys inspire creative ideas.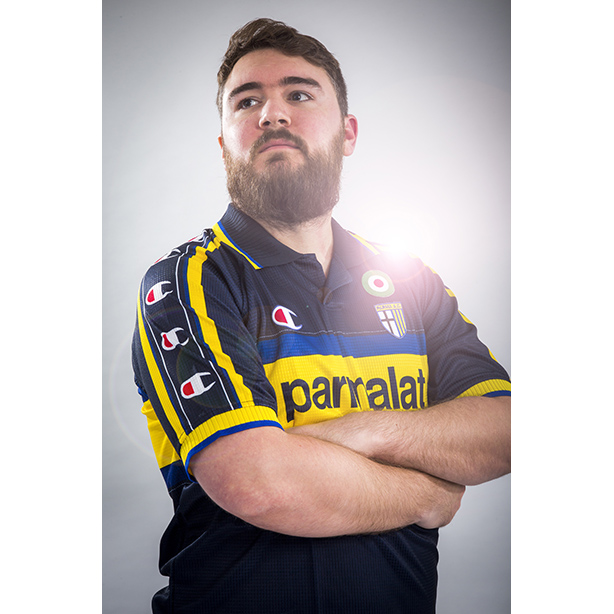 Will Holloway, senior creative, Fever
The item I've selected is a 1999 Parma shirt, which is one of my favourite classic football shirt designs. I've always been inspired by timeless design and the shirts worn by the players I used to watch every Sunday on Football Italia in the '90s are some of the most iconic football shirt designs ever. This shirt symbolises a great example of when the worlds of design and football come together.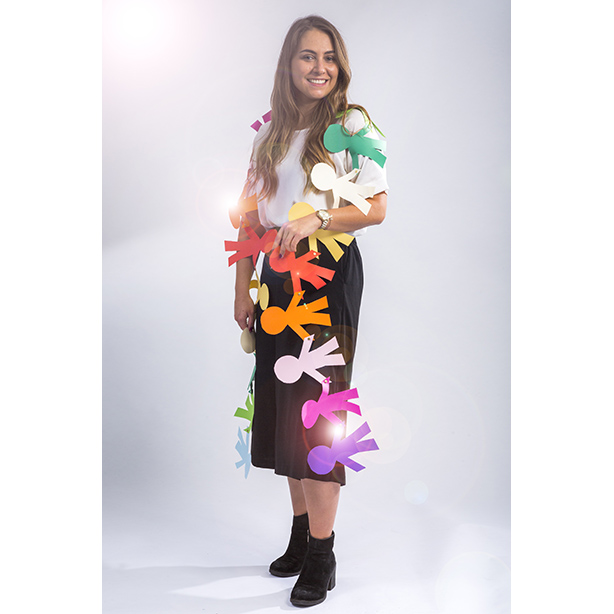 Lizzy Howell, account manager, Well Hello
I'm a talker, however, I am also a listener - a sponge of people's stories. When travelling, at the pub or gym, with new groups of friends or old friends - I want to learn about people, why they are here, what makes them tick. Some people say nosey, I say curious. It's a bank of knowledge to play into different clients. It's a bank of knowledge to play into different brands. It's a bank of creative inspiration from PEOPLE.
James Kimber, senior account executive, Performance Communications
Now I know what you're thinking; someone in their mid-20s using some football memorabilia as their 'inspiration'? How original… however, I'd contend this has a better backstory. Each time my brother and I go on holiday, we've developed a tradition where we'll buy the other a football shirt from the country we've just been to. This explains this rather eclectic collection of kit – to me, it represents the power of sport (the beautiful game in particular) to connect the world.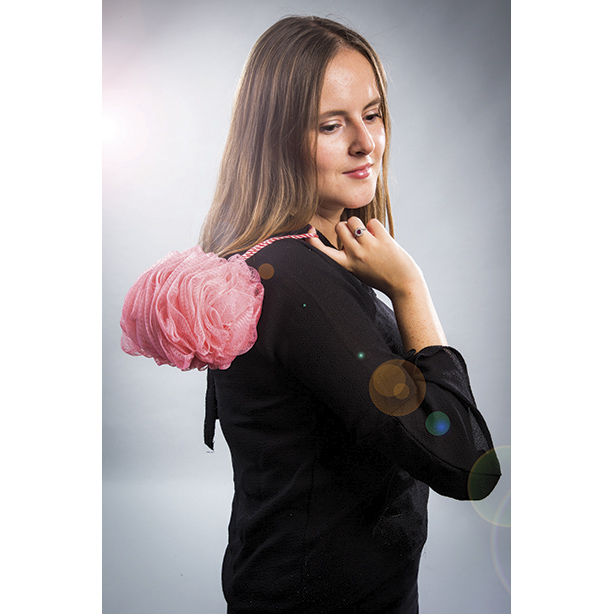 Isobel Knight, senior account executive, MHP
For as long as I can remember a hot shower has been the answer to everything. Feeling unwell? Have a shower. Need to clear your head? A shower it is. Got a brief that you can't quite unlock? It's shower time! Be it a quick 10 minutes in the morning, or a proper half hour long soak, a nice warm shower is the best way to take some time out and let your mind wander. Singing not necessary but encouraged.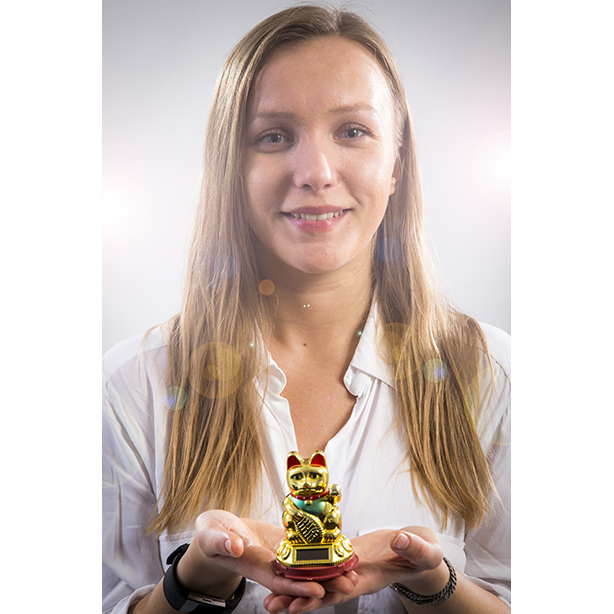 Carina Koszubatis, account executive, FleishmanHillard Fishburn
I know I'm about five years behind when it comes to this whole mindfulness craze, but I too have now discovered the power of a serene mind and try to take 10 minutes each morning to do a few deep breaths and prepare myself for another wonderfully frantic day in the office. This fortune cat sits on my desk and its continuous lazy wave has a strangely calming effect – or well it could do anyway, if it wasn't broken.
Read next:
'There's plenty to be inspired by when there's a pint involved' - what inspires creative PRs? (part three)
'I've had many Eureka moments while fingers deep in plant pots' - what inspires creative PRs? (part one)
'Encourage more risk' - PR's battle to promote creativity
Creative Mentoring Project - who are the mentees for inaugural scheme?