When PR failed to measure up
Grayling's global head of strategic services Jon Meakin knows better than most that the PR industry, broadly speaking, can do better when it comes to measurement.
"Measurement is not something historically the PR industry has done well," he told Flack in a recent interview.
It's not hard to see why PR has earned a rep as the "poor relation" of measurement in years gone past.
Meakin, who has been working in PR for about 25 years, told Flack how PR professionals used to measure success when he was a junior account executive in London and would receive a large envelope of press clippings each day.
"I would sit there with a ruler and measure them (to calculate column inches). At the end of the month my account director would present this to the client and say you've got this much coverage with a value that was worked out using an advertising rate card," he recalled.
"Even back then I thought this is complete nonsense, you're comparing public relations with advertising and they are completely different. There didn't appear to be an agreed method to measure public relations."
Thankfully, the whole 'column inches' measurement technique has gone out of fashion.
More than just bean bags..
Check out this innovative and rib-tickling campaign from Dublin-based creative agency The Public House, which looks to address the trend of tech firms poaching talent from ad agencies (it could equally apply to PR shops, Flack thinks).
The agency has used a satirical medical-style brochure and website to carry the message that advertising offers more diverse creative challenges than they might find in the tech world. It offers modules to reintegrate tech staff into a world where "your work is the perk", teaching them skills outside the 'tech bubble' such as coping without an in-house barista, or learning how to socialise with co-workers without using lanyards.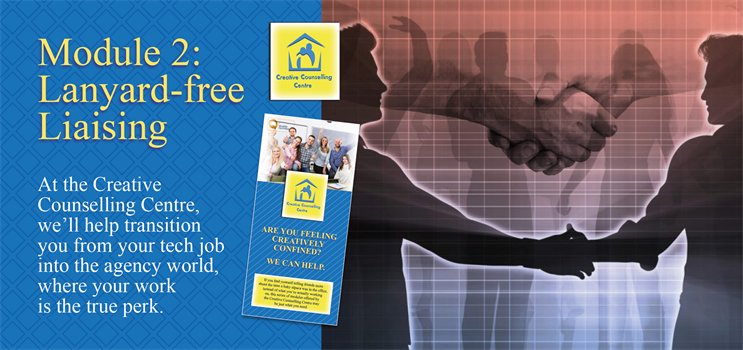 Public House creative director Jarrod Banadyga said: "We know some creatives are happy in tech land, and who wouldn't be with free haircuts, lunches, and bean bag chairs around every corner. But we think advertising offers creative cross-training, allowing the creative mind to play with different platforms and client challenges. Will we be able to match their perks, pay, and meals? No, but we think we can offer a more balanced creative diet."
He added: "We don't expect the message to land with everyone, and we feel a bit like David hurling rocks at Goliath, but the advertising world has been losing people to tech without putting up much of a fight, and we're hoping this message can turn some heads."
Iain Anderson to give up comms for sheep herding?
Cicero executive chairman Iain Anderson has become a Freeman of the City of London. The prestigious title, first awarded in 1237, means Cicero is no longer the property of a feudal lord and can enjoy special privileges, such as the right to earn money and own land.
The Scot picked up the award at a ceremony with family and friends and told PRWeek how he intends to make the most of his new found freedom.
"While I will always be a proud Scot, London is my home and I am eternally grateful for the friends, colleagues, business opportunities and lifetime experiences that that this magnificent city has offered me,' he said.
"I am already looking forward to exercising my rights as a Freeman - and will be herding sheep over London Bridge as soon as I possibly can." Flack doesn't doubt it.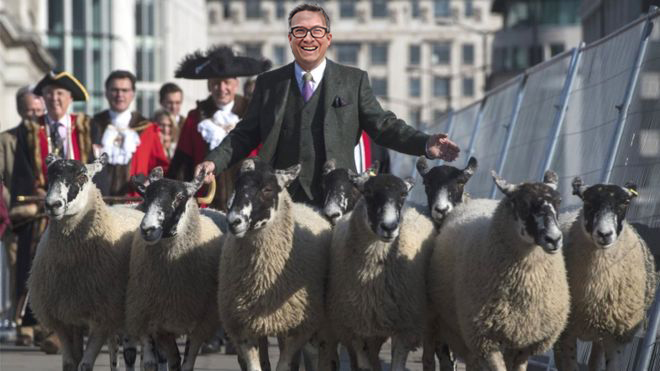 Watching your life slide out of view? That's FOMOMG
Flack spared a thought for Emilie Thomas, age 25, an unspecified PR operative from Manchester, who was one of a number of voices to appear in a BBC News website feature about FOMOMG. That's 'Fear Of Missing Out [on] My Goals', for the non-millennials among you.
Poor Emilie, who got married in the summer, owns a house AND has a job in PR, said she was miserable about her life because she hadn't lived up to her own expectations.
She told the Beeb: "I'm still driving the Yaris my mum bought for me, I'm doing the same role at work and I'm not progressing. I thought by this point I'd be earning more." Aside from the Yaris, Flack feels your pain.
Not a PR fan, Michael?
"Where is Michael O'Leary?". That was the question on many PR pros' lips as the backlash against Ryanair's race attack video intensified.
One industry figure, Third City's Mark Lowe, pointed to this article from eight years ago that may help explain the Ryanair chief's attitude to public relations. (Although the airline may argue that the firm has changed since then…)
"Why PR doesn't work": a timely reminder of Michael O'Leary's attitude to comms, from @PrivateEyeNews 2010 pic.twitter.com/MITinzE4Gn

— Mark Lowe (@markrlowe) October 23, 2018
One of a Kind...
Fan of fantastic fonts? Turned on by typography? Letterpress lover? Well Flack certainly is, which is why Wonderland Communications' Christmas charity project stood out in Rockwell extra bold.
The Bristol-based comms shop has teamed up with iconic print-maker and designer Anthony Burrill to produce a limited run of 200 prints, to raise funds for the Kindly Collective – a charity set up by Wonderland's founder Alison in 2017.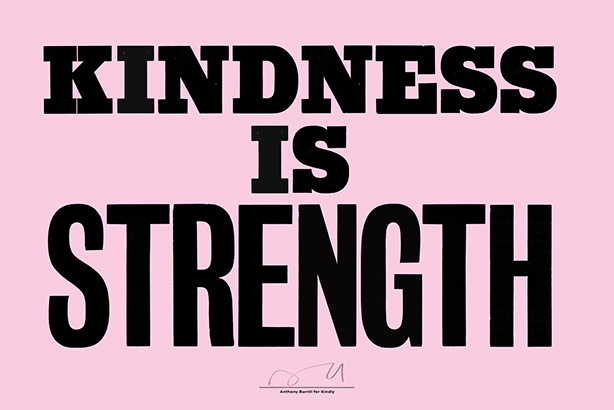 Burrill said: "There's always room for people to be kinder to each other in the world. I hope this print helps people recognise the power of kindness, while raising money for Kindly and all the incredible grassroots charitable projects it supports."
Buy a Wonderland X Anthony Burrill print here.