Spend on communications technology is an increasingly significant part of the PR landscape and grew almost 10% in 2017 to $3.5 billion, according to researchers.
This estimate by Burton-Taylor International Consulting compares to an ad tech industry that is set to hit $100 billion by 2020, per a 2015 survey by consulting firm Technology Business Research.
In the June 2018 report, Burton-Taylor identifies Cision as the largest supplier of communications tech, accounting for about 20% of the global market.
Cision has shaken up the sector in the past four years by building an integrated suite of services across media monitoring, analytics, content distribution, and media and influencer databases.
One landmark was then-Swedish-HQ'ed Cision's acquisition in 2014 of U.S.-based PR software company Vocus, with the new enterprise trading as Cision and migrating to a head office in Chicago.
Vocus CEO Peter Granat initially headed up the combined operation, but a new CEO, Kevin Akeroyd, was hired from Oracle in 2016.
Under Akeroyd's leadership, Cision management set about constructing a communications cloud for PR professionals similar to the marketing cloud the same team created at Oracle for the paid media sector.
PR software and services players such as Business Wire, Meltwater, Trendkite, Brandwatch, SocialChorus, and others are also building product suites or plowing a different furrow by specializing in specific areas.
Walmart of PR software
Akeroyd gets straight to the point in assessing his competitors. He says media monitoring and business intelligence firm Meltwater is like the Walmart of PR software: "Everyday low prices."
"I'll give you the same bottle of bleach but for 25 cents cheaper," Akeroyd says. "I don't mean that to be disparaging in any way, but Meltwater took that as a market strategy."
However, selling basic items at a sensible price is a good place in the market for Meltwater to be, he adds.
Of PR analytics vendor Trendkite, Akeroyd notes: "They don't do anything different and they don't do anything better. Do they do it way prettier and more visually appealing? They do."
Compared to its peers, Trendkite realized the importance of having attractive UI and data visualizations, especially for an audience of marketing and communications professionals.
It was the reason Cision, Vocus, and Meltwater "even allowed it to exist," Akeroyd says. "Sometimes looks sizzle."
For its part, Meltwater believes Cision's consolidation of the PR and earned media software and services market has come at the expense of innovation.
"They're buying companies to consolidate the industry, rather than buying tech companies that can build [the business] and set them up for the future," says Niklas de Besche, head of product at Meltwater.
Ironically, Meltwater engaged in a bidding war in 2014 to acquire Cision prior to the latter's private equity-funded deal with Vocus.
Since then, Cision has deployed $1.2 billion in a rapid buying streak that's rolled up 10 companies. It also went public in a reverse merger last year.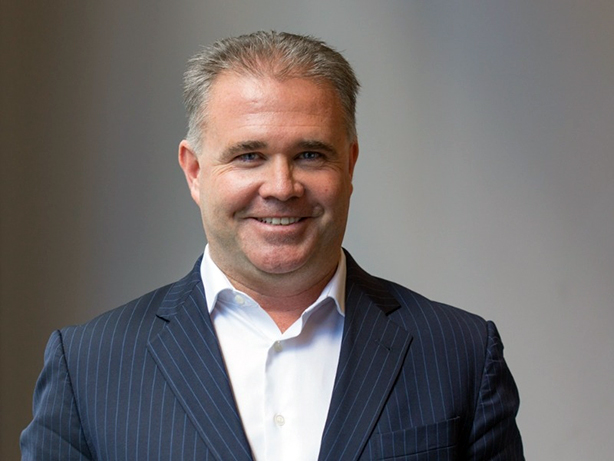 Cision CEO Kevin Akeroyd says of his company's competitor Trendkite: "They don't do anything different and they don't do anything better. Do they do it way prettier and more visually appealing? They do."
Today, Cision doesn't just pitch itself as the one-stop shop for PR pros. Akeroyd also sees it as marketing tech's natural extension and consolidation as a necessity, and Cision has been in talks to integrate with marketing clouds for over a year.
But he doesn't see convergence as a barrier to innovation - quite the opposite. Consolidating comms and earned media tech solutions on one platform will eliminate data fragmentation and the effect will be exponential, not cumulative, just as it was for marketing clouds, he says. "History needs to repeat itself," he concludes.
Aside from this typical jockeying for position in a super-competitive market, for the communications sector figuring out which vendors best suit its needs has deep implications for a PR industry under pressure to prove its effectiveness.
Companies are asking internal PR teams and their agencies to operate under the same expectations as marketing, customer services, and sales: measure your actions and tie them back to the bottom line. Give me conversions, not clicks; engagement, not impressions.
Because the PR sector has historically found it difficult to do this, it's in an awkward position. It's asked to justify its budget, to prove its value. One expert says PR has been "left behind" compared to other disciplines. Another says it is "underserved."
More to the point, they're saying PR has been misunderstood.
This is due to factors that can be simplified into three buckets: PR suffers from weak data analytics expertise; there's a huge disconnect between communications and marketing metrics; and PR's products and tools have lagged behind those available to marketing.
Still getting its footing
Over the past decade, big data has provided a peek into its endless possibilities.
The industry broadly agrees one of the first things PR pros need to do to grow their share of the marketing budget is to hone their data analytics expertise.
"PR is still getting its footing," says Gregory Galant, CEO and founder of media tracking website Muck Rack. He adds that PR is "underserved."
"There's a big need for not only better software," Galant adds. "But also more training and new staff."
We try to arm individuals with metrics to drive success and tie it to the health of the organization. If they don't embrace measurement and modern tools, like their CMO counterparts, that title and person will go away.

Nicole Alvino, cofounder and chief strategy officer, SocialChorus

PR agencies of all sizes are looking to recruit staffers with proficiencies in predictive analytics, descriptive analytics, user experience, and other tech-heavy trades - a talent pool already extensively mined by advertising and big tech.
"This is a learning curve [when it comes to] educating the market," de Besche says. "We'll start with the more sophisticated enterprises already thinking along these lines. Then we'll bring it to the masses with a simplified product."
However, there remains much disagreement on what metrics PR should use and whether it should adopt marketing-style measurements.
"We try to arm individuals with metrics to drive success and tie it to the health of the organization," says Nicole Alvino, cofounder and chief strategy officer of SocialChorus. "If they don't embrace measurement and modern tools, like their CMO counterparts, that title and person will go away."
Marketing measures market share; PR assesses mindshare. Where market share is calculated by sales, mindshare is measured by sentiment. Where market share sits at the bottom of the funnel, the other sits at the top.
Linking the two is the Holy Grail, a quest that has become more quixotic since the consumer journey takes place across an increasing number of channels, such as search, social media, and digital ads.
Many in PR argue sales shouldn't be the only metric to measure financial impact. Share price, talent retention, CEO image, behavior change, and other reputation factors have a material impact on companies.
This is one reason advertising value equivalency fell out of favor, with industry groups such as AMEC stating in its Barcelona Principles that it's a facile way to measure PR impact.
"We shouldn't get rid of any communications metrics and we shouldn't subjugate them under marketing metrics," says Cision's Akeroyd. "We need to preserve their integrity."
He says PR should aspire to metrics that boil down to "four food groups": validated reach, content engagement, audience data, and conversion.
"Until we deliver those in addition to communications - not instead of - we'll struggle to gain our fair share of the budget," Akeroyd adds.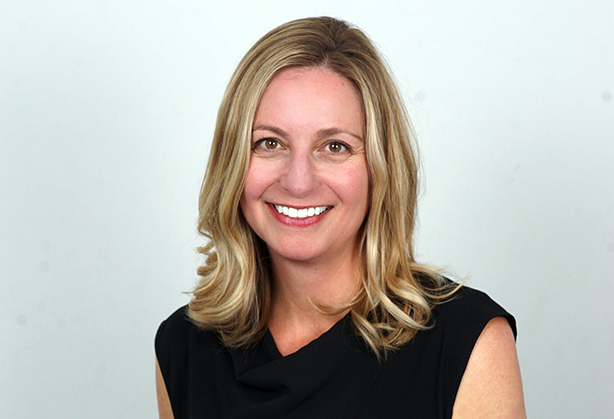 SocialChorus' Nicole Alvino says if organizations want to stay ahead in such a competitive marketplace, they must embrace data analytics.
Akeroyd touts Cision ID, a data offering that allows clients to measure information on reach, engagement, audience, and revenue attribution on earned media campaigns that has 800-plus customers globally, as a solution to that problem.
"We're in the 'accepting' phase as an industry, now we have to go do something about it," Akeroyd explains.
Meltwater wants to introduce solutions that integrate with clients' customer relationship management systems, attributing web traffic generated by stories to dollars earned for product sales, for example.
But head of product de Besche also understands sales aren't the only measurement clients care about.
"Eventually, it will equate to more dollars and success, but that may not be the impact you're looking for," he notes.
In fact, PR products and tools vendors are increasingly targeting clients beyond the communications sector, particularly marketers.
Time to consolidate
Holding companies, always under the pressures of margin and client needs, are beginning to review their vendors to consolidate them and harmonize systems.
This is partly driven by agency consolidation, says Trendkite CEO Erik Huddleston, who used his company's Story Kit product instead of a regular email to showcase its capabilities to PRWeek via a statement. (As Cision's Akeroyd noted, it was very pretty.)
Larger shops acquired smaller ones to come out with differentiated offerings, but "since the offices are usually isolated and remote, it tends to make some of the most valuable capabilities isolated in a specific office, region, or even team," he adds.
This has led to "a marked increase in agencies driving to a global standard for technology so they can scale their services without sacrificing quality or consistency."
Clients increasingly prefer one platform because procurement is driven by margin pressure to consolidate, says Will McInnes, CMO at social media monitoring company Brandwatch. As more agencies move to a single P&L, this creates business opportunities for vendors.
There's a huge opportunity for a global platform or dashboard. There's more and more of a connection between what's happening inside a company around employee comms and alignment, and telling [that story] externally.

Nicole Alvino

When Brandwatch pitched for an advertising holding company's business, the review was carried out by a 12-person panel representing different disciplines and geographies. Each panelist scored their favorite technologies. It's a process partly guided by personal favoritism, but procurement was also involved to ensure some objectivity, McInnes explains.
"As the technology matures, finance and procurement will drive consolidation," McInnes concludes.
Omnicom Public Relations Group has reviewed its social platform vendors over the past two years, says the holding company unit's CEO Karen van Bergen.
"A cross-agency committee evaluated vendors on their capabilities and service packages; contracts and pricing were then negotiated with the selected companies in the areas including social listening, media monitoring, social analytics, and consumer insights," she explains.
However, van Bergen says Omnicom PR Group is also "happy to accommodate" clients' preferences if they vary from the approved vendor list.
Most spend is at enterprise level, with Cision estimating brands spend 88% of dollars and agencies make up only 12% of tech spend. The agencies often act as designated users of brands' licenses and Akeroyd says the latter figure will eventually erode to the same levels as e-commerce and web and ad buying - about 4%. As a result, agencies should build wider offers around the software, Akeroyd adds.
Thus far, internal comms tools have yet to experience consolidation, says SocialChorus' Alvino, because there isn't enough awareness around the space.
Companies that engage their employees as advocates can amplify a message or negate bad press. During a merger, making sure all employees are on the same page is paramount to ensuring a deal's success.
Strong culture can lead to a better talent pipeline, as employees seek out employers with a good reputation. In b2b especially, there's a tangible link between strong internal comms and sales.
"There's a huge opportunity for a global platform or dashboard," says Alvino. "There's more and more of a connection between what's happening inside a company around employee comms and alignment, and telling [that story] externally."
Cloud vs. single point solutions
As larger companies swallow up PR pros' favorite single-point vendors to build a full-service solution, customers must decide whether to rely on various best-in-class "single point solutions," or a "cloud solution" with a host of capabilities, such as Cision and Meltwater.
Cision typically checks off more client boxes in their briefs than other providers. As one PR executive puts it: "No one is going to fire you for using Cision."
In August, Meltwater launched AI platform Fairhair.ai as a commercial product for enterprise customers and academics. The move marks a pivot from being a pure software-as-a-service company to being a "platform-as-a-service" company.
The previously bootstrapped Meltwater raised $60 million in debt funding so it could acquire seven companies to build out Fairhair.ai, de Besche says.
"We've expanded our product offering beyond media intelligence," he adds. "We've always known external info on the web can benefit anyone in a position to make a decision within an organization."
Fairhair.ai was originally developed to power Meltwater's media intelligence. But the company realized it was better positioned as an open data science platform that can enhance media and social intelligence offerings.
"[Customers'] in-house data scientists can leverage the platform's library of pre-trained AI models or train their own models to create advanced analytics," says de Besche. "This has huge potential to elevate the impact of PR within a company."
The AI platform will be available for enterprises later this year.
Unhappiness in PR land
Bully Pulpit founder Bleeker utilized the online advertising playbook to the maximum when serving as a strategist for President Obama's 2008 and 2012 campaigns.
He laments the lack of change at products and tools vendors. "No client is happy with their product set," he says.
Of clouds, he says they only work "if they have the right technical ability, but you have to customize it so much. Otherwise, they don't spit out things that are actionable."
Telling your client what is being said about them on social media isn't helpful, he says - they usually know before you do.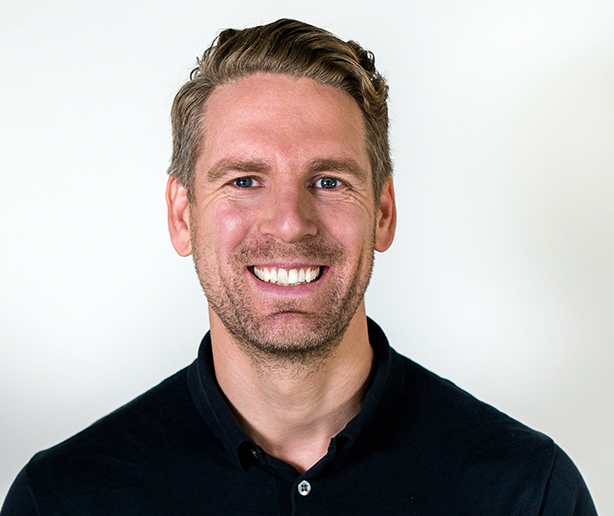 Niklas de Besche, head of product at Meltwater, is critical of Cision's attempts to consolidate PR and earned media tech solutions, saying, "They're buying companies to consolidate the industry, rather than buying tech companies that can build [the business] and set them up for the future."
Bleeker is also wary of engagement tools. High engagement on a piece of content is deceptive; sometimes, more isn't better.
"We should be held accountable by metrics, but most don't know how to explain it," Bleeker says.
All-in-one platforms create vendor lock-in, which is good for the seller, not so much for the buyer, says Rowan Benecke, chief growth officer at Ruder Finn.
Vendors sometimes misrepresent their products and tools, Benecke says. They tell business prospects what their services are capable of doing, or what they could be capable of doing in the future, rather than what they can do right now.
A tool that fails to live up to its billing is a point of friction in many agency-client relationships, but its effects are felt everywhere. The client holds the agency responsible for the failure; the client is held responsible internally; and the agency may not recommend that tool to another client because it felt it was fleeced.
"No matter how good the tools are, it's not going to be the best tool in all markets all the time," Benecke says. "There are going to be shortcomings, gives and takes. Most clients want one solution, but the answer is almost never one solution."