As management consultancies continue their assault on advertising, integrated PR firms may wonder if they're the next target.
But the real problem for earned media specialists may not be competition, it may be relevance. That's because some consultancies want to completely change the way brands communicate with consumers.
If they succeed, PR firms may be seen less as trusted communications advisers and more as specialty subcontractors consultants reach for as needed.
Accenture, Deloitte, and PwC have all made strong moves into advertising by adding capabilities and acquiring companies, including full-service creative firms.
Not direct competition
Last year, four management consultants appeared in a league table of top 10 global ad agencies for the first time. And consultancies have increased their presence at the ad industry's annual Cannes Lions Festival of Creativity.
But while most consultancies have grown their marketing footprint, few have overtly entered PR.
Accenture Interactive is arguably the world's largest digital agency, but has no formal PR offer listed on its website. PwC, formerly PriceWaterhousecoopers, offers extensive digital services, but doesn't tout PR as one of them. KPMG has a customer advisory practice but also makes no mention of reputation or media relations on its website.
And while Deloitte does offer brand and reputation management, that expertise is bundled with the firm's risk and financial advisory services and isn't marketed specifically as a communications offering.
Consultancies don't see themselves competing directly with PR firms, at least when it comes to traditional work. But equally, for their part, the large PR firms moved beyond simple media relations and reputation management years ago.
"Just as we answered similar questions in the advertising space, we're not intentionally out to compete with PR agencies," explains Jamie Posnanski, head of content at Accenture Interactive. He says his company is all about creating great customer experiences for clients. Competition with PR firms is almost accidental.
"If our capabilities or services blur the line between traditional advertising, PR, or digital agencies, it's strictly within the context of this [customer experience] mission," he adds.
Weber Shandwick's CEO Andy Polansky says his firm does bump up against consultants, but they're not the only teams on the field.
"Consulting firms are in a lot of major pitches and are very competitive," Polansky adds. "But we also find ourselves up against ad agencies, digital firms, and other PR firms. The swim lanes are blurry, where they exist at all."
But some consulting firms go to market differently, altering the way messages move from company to consumer.
Accenture added design services several years ago, grew its digital arm, and opened large content studios. It also offers programmatic ad buying and media buying and strategy, positioning itself as handling the entire communications channel, from brand to consumer.
We find ourselves up against ad agencies, digital firms, and other PR firms. The swim lanes are blurry, where they exist at all.

Andy Polansky, Weber Shandwick CEO

Brian Whipple, longtime CEO of Accenture Interactive, was praised for this approach by none other than WPP founder and former CEO Martin Sorrell. And in the prospectus for his new company, S4 Capital, Sorrell in essence praised other consulting companies and gave ad agencies a sideways slap.
"Brands increasingly engage directly with digital media companies such as [S4's first acquisition] MediaMonks, rather than through advertising agencies," the prospectus said, calling out IBM, Accenture, Deloitte, and PwC as competitors.
Whipple and Sorrell's go-to-market approach poses a challenge. S4 and the management consultants work directly with the brand. They discuss the direction, produce the ads and content, and via programmatic channels publish the content or the ads. No specialist agencies are required.
The role of ad agencies in communication is downplayed, and PR only appears in the prospectus as a footnote.
Reaching beyond marketing
Consultancies reach beyond marketing, too. Deloitte's reputation management unit works with another important corporate group - risk management execs.
"Our focus is to help risk management groups better protect the most important risks of an organization, and reputation is top of that list," says Mike Kearney, a partner with Deloitte's risk and financial advisory division.
"Most organizations haven't significantly invested in that area, because they think those risks are handled by other organizations or departments."
Kearney doesn't downplay the role PR plays in addressing reputation and believes traditional PR and communications are vital.
"It's important to see risk management as an objective independent group within the organization," he says. "It almost operates as second line of defense and one can argue PR is on the front line."
But if risk managers start to see reputation as part of their responsibility, it's a small leap to imagine them helping choose which PR agency the company hires and how that firm works with it.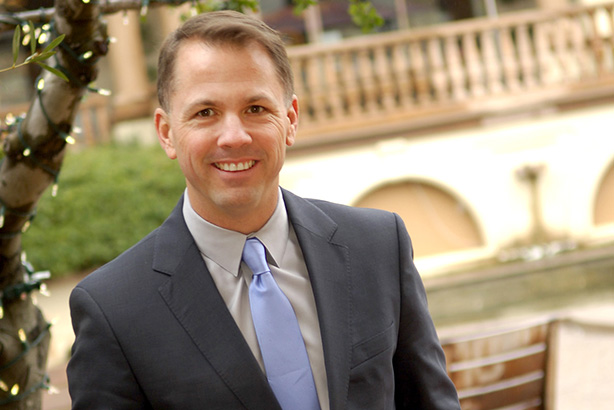 Deloitte's Mike Kearney believes management consultanices and traditional PR groups both serve important roles in today's corporate environment
IBM's consultancy business, IBM iX, largely uses technology to reach the C-suite, though there are similarities between it and other management consultancies.
"The Deloittes and Accentures overlap with what we do on some levels but not on others," says Nancy Kramer, chief evangelist of IBM iX.
Kramer founded digital creative agency Resource/Ammirati, IBM iX's first acquisition before it purchased three other digital shops and a firm that works with Salesforce CRM software.
This combination focuses on experiential work for clients, such as a fantasy football smartphone app it produced for ESPN and an online buying experience upgrade for 1-800-Flowers that increased sales – typically dealing with CIOs and CMOs.
Unlike Accenture, Kramer says iX is not as involved in traditional advertising, doesn't have a media buying division, and doesn't focus on reputation or risk management like Deloitte.
Consultancies typically have the ear of CEOs and the C-suite. If they're tasked with shepherding organizational change, they may also advise HR leaders and chief technology officers.
If consultancies handle advertising and content, they'll work with CMOs and CCOs. And, if Kearney is successful, Deloitte will engage risk management execs too.
Agencies turn to consulting
That overarching access explains why PR firms have created their own consulting offers. Polansky cites Weber's 2014 purchase of business intelligence unit United Minds as an example, as part of its acquisition of Swedish parent agency Prime.
Weber recently combined United Minds with its employee engagement and change management capabilities, installing the latter's practice head Kate Bullinger to lead what is one of the IPG firm's fastest-growing business areas.
United Minds will employ just over 60 people in North America and Europe, with plans to expand to APAC and Latin America in 2019.
CultureShift, a separate offering Weber rolled out in May to help clients manage employee issues in the wake of mergers and acquisitions or corporate crises such as #MeToo, was also folded into United Minds.
From strategy to reality, there is no handoff with us. It's a seamless capability. When the rubber hits the road, you don't see that breadth of capacity and seamlessness in other players.

Richard Wergan, founder and managing partner, Edelman Strategic Advisory

Consultancies are often brought in when companies experience disruption, says Polansky, but he doesn't think PR will become an add-on, rather it will continue to be part of a broader approach to corporate change.
"Things are becoming more integrated, not more separated," he explains. "Look at the operating environment of business and think how PR people play an increasingly important role in boardrooms with the advice we deliver."
Edelman's offer is branded Edelman Strategic Advisory and led by former Royal Philips CMO and brand officer Richard Wergan, who joined the world's largest PR firm last year. He says Edelman and its new group often competes with consultancies.
"We bump into them in a couple of different areas," he explains. "We often go in for crisis work. That's when we meet them, also on the human capital side with employee communications and employee values."
Oftentimes, he adds, it will be a partnership where consultancies set business strategy and bring in communications firms to execute.
Wergan isn't worried about losing status in the boardroom, not least because consultants can't always deliver on their promises.
"We've taken over several communications projects from consultancies that haven't been going well," he notes. Because consultancies don't have deep communications expertise, he believes PR firms such as Edelman will continue to be sought out for smart counsel.
"From strategy to reality there is no handoff with us," Wergan says. "It's a seamless capability. When the rubber hits the road you don't see that breadth of capacity and seamlessness in other players.
"I see the desire, but they have different skillsets. There's an increasing need for [genuine and credible] communications counsel and advisory services."