The Academy wins Shelter Christmas campaign
The UK's leading housing and homelessness charity Shelter has chosen The Academy to deliver a Christmas fundraising campaign. Following a competitive pitch, The Academy has been briefed to create and deliver a brand new fundraising concept for the charity in the run up to Christmas. Celebrities, including Melanie C, Julie Adenuga and Mo Gilligan, will be braving the cold to join the inaugural Sleep Walk for Shelter in London to support the 135 families across Britain who become homeless every day. The 10km night time fundraising walk will bring Londoners together on 5 December, starting at Liverpool Street and traversing through Central London to Waterloo. The account will be led by The Academy's creative director Dan Glover. Julie Bolt, Shelter's head of community and events, said: "Christmas is the most important time of year for us as a charity when it comes to fundraising and we were looking for a stand out creative concept that our audience would really get behind. The Academy has come up with something we immediately saw the potential in, crucially designed to deliver cut through and raise much needed funds at a crowded time for consumers." The Academy CEO Mitch Kaye added: "Shelter is an ideal client partner. It has ambitious fundraising targets to meet but also a total belief in a creative solution to achieve them. We've allocated a team to work on this but the entire agency have chosen to support it."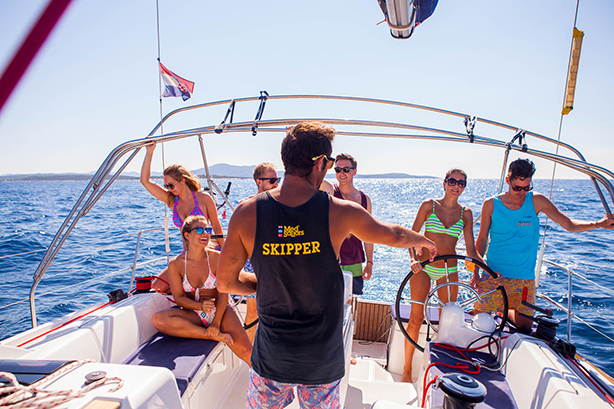 Rooster to skipper comms for MedSailors parent company
Navigate Travel has appointed Rooster as its first UK PR agency to boost bookings for its MedSailors, Yacht Getaways and Wild Kiwi brands. Rooster's primary brief is to drive awareness for MedSailors, which offers skippered sailing holidays in exotic Mediterranean and Caribbean destinations for 20-35 year-olds. MedSailors is on a mission to prove that sailing holidays are not just for the rich and famous. Launched in 2010, MedSailors has hosted more than 20,000 travellers in the past eight seasons across Croatia, Greece, Turkey, Italy and the Caribbean. It has become the second biggest leaser of yachts in the world. Rooster will be activating news generation, thought leadership, media relations and familiarisation campaigns for all three brands.
FieldHouse opens Cambridge office
FieldHouse Associates has launched a Cambridge office that will be led by former BBC journalist Debbie Mayhew. The new office follows a year of 100% growth and signals the agencies rapid expansion since it was founded in London in 2012. Mayhew, who now specialises in PR and communications, has worked for Cambridge technology firms, such as breakthrough innovation specialist Cambridge Consultants. Her five years at the product development company saw its media profile transformed and the firm double the scale of its global operations. "The new FieldHouse Cambridge office brings the unique FieldHouse approach to communications into the very heart of the Cambridge tech cluster. The team's understanding of founders, tech entrepreneurs, investors and innovators means FieldHouse knows how to tell their stories to make an impact," she said.
Ruby Hotels books Grifco PR
Grifco PR has been appointed to handle the UK public relations for Ruby Hotels, the Munich-based hotel brand and pioneer of the 'Lean Luxury' concept. Ruby Hotels is planning eight new hotels by 2020, including in London's Southbank in 2019, as well as hotels in Zurich, Cologne, Frankfurt and Shanghai. The hotel chain provides guests with a 'five-star room' in a prime central city location for the price of a budget hotel. Ruby Hotels is able to do this by stripping out the traditional hotel features, such as overpriced minibars and room service, and replacing them with communal spaces, such as a kitchen galley that serves organic, locally-produced breakfast at each hotel without the need for a kitchen or chef. It also provides vending machines and ironing stations, while bars, movie lounges and rooftop chill-out spaces replace traditional spa and gym facilities. Ruby Hotels first unveiled its unique concept with Vienna hotel Ruby Sofie in 2014 and has expanded across Austria and Germany.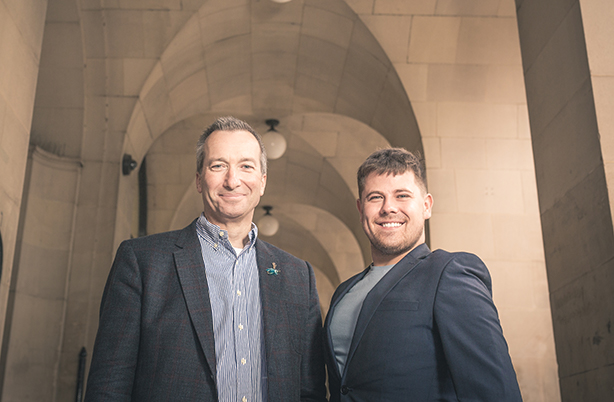 Good Relations CEO Richard Moss and Josh Wheeler.
Good Broadcast hires Josh Wheeler to help it grow in the North
Good Broadcast, the specialist broadcast consultancy within the Good Relations group, has appointed Josh Wheeler to develop the Good Broadcast business outside of London. Wheeler joins Good Broadcast from Markettiers where he was GM of the Manchester office. He will report to Good Broadcast director Phil Caplin with a remit to provide specialist consultancy to brands and organisations in the North. Caplin said: "It's hugely exciting to have Josh on board to grow the agency outside of London. He has a top class reputation in the industry and his 'consultancy first' approach is something that fits with the ethos at Good Broadcast".
Threepipe wins PR and social for Babebase
Babease has appointed Threepipe to devise and execute a PR and social media strategy to support its new partnership with popular health and food blogger Madeleine Shaw. Established by chef Tom Redwood in 2016, Babease uses organic vegetables and locally sourced ingredients to create food for babies in their own factory in Wales. They were the first vegetable-led baby pouch to market and it is now also the fastest growing baby food brand in the UK. Threepipe will work with Babease and Shaw to create content for mums and dads who are looking for expert and authentic advice. The content will be driven through Babease's own channels as well as through earned and influencer channels to encourage brand engagement and sales across Babease's national retail partners.
Clementine picks up luxury French wine company
Clementine Communications has appointed by the luxury French company, Domaine Clarence Dillon. The family empire, led by CEO Prince Robert of Luxembourg, is one of the a wine company owning Bordeaux First Growth, Château Haut-Brion, as well as Château La Mission Haut-Brion, Saint-Émilion's Château Quintus and Clarendelle. In 2015, Domaine Clarence Dillon opened Parisian 2 Michelin star restaurant, Le Clarence and wine boutique, La Cave du Château. Clementine will focus on building the brand's profile with particular focus on Château Quintus, Clarendelle, Le Clarence and La Cave du Château. The account will be overseen by Clementine founder and managing director Clemence de Crecy and managed by Mathilda Hill-Smith.