The agency launched the anti-phishing campaign in summer 2017 for Get Safe Online, an organisation whose partners include the National Cyber Security Centre and City of London Police.


Unity was tasked with creating the concept for Get Safe Online Week, which educates people about internet safety, after research revealed that phishing is the public's top online safety issue.


The research also revealed that millennials are twice as likely as the over-55s to be victims of phishing but that the demographic considers itself too cyber-savvy for online safety lessons.


With this in mind, Unity engaged five real-life grandmas from across the UK, dubbing them the 'Scammer Nanas.'




By matching the Scammer Nanas' real experiences of being phished themselves with Get Safe Online's security skills, the agency worked with them to bait their grandchildren into clicking on a phishing link, which they succeeded in doing in the majority of cases.


The campaign generated 50 pieces of coverage, including 13 national publications and a six-minute branded segment on The One Show, which Get Safe Online described as the best coverage it had ever had.


Crucially, behaviour change evaluation post-campaign showed that more than 40 per cent of millennials would rethink their attitude to online safety.


Highly commended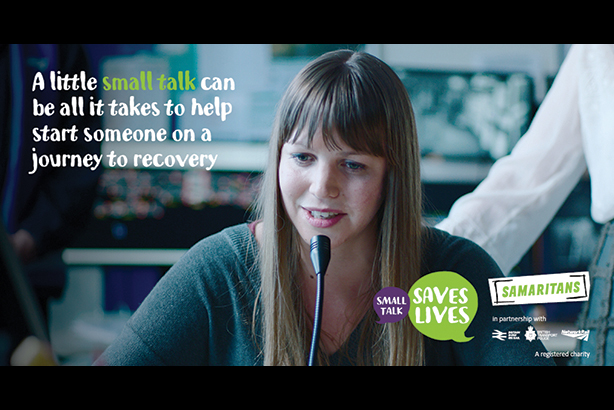 Highly commended in the best public sector category was 'Small Talk Saves Lives', by agency Pegasus for Network Rail, Samaritans, British Transport Police and Rail Delivery Group.
The powerful campaign, launched in November 2017, used film, posters and media coverage to tackle the distressing subject of suicide on the railway.


It sought to empower people to help each other by encouraging passengers to trust their instincts and speak to someone they thought might be in distress and disrupt their suicidal thoughts.


At the heart of the campaign was a film telling how intervention saved Sarah from suicide.


The film was watched more than six million times and shared more than 65,000 times. The campaign generated three times the expected pieces of media coverage and more than 16 million people were reached via Samaritans, Network Rail and British Transport Police social media channels.


Over half of those who saw the campaign said they would feel either confident or very confident about what to say to a person in distress.


More than 300,000 people reacted to the film online and traffic on the Samaritans website increased by 400 per cent.


The campaign also won the 'campaign of the year' and 'best public awareness campaign' gongs at the inaugural Campaigns for Good awards earlier this year.


Finalists
The finalists in this year's best public sector campaign category were Renfrewshire Council's in-house team for its campaign to make Paisley the UK City of Culture 2021, The Department of Health and Social Care's campaign to reach out to BAME communities regarding organ donation, and Tin Man's #ISeeMore campaign, for the Institution of Engineering and Technology, to encourage young people into STEM subjects.