PoochPlay appoints The PHA Group
The PHA Group has been appointed by dog activity monitor and wellbeing management app, PoochPlay, to manage its communications. The PHA Group's technology team has been tasked with raising awareness of the brand's service, core values and updates, while championing pet owners across the UK. PoochPlay recommends diet and activity plans tailored to your dog based on breed, health, weight, sex and age. Paired with the activity monitor, the app tells a pet owner precisely how active the dog has been and provides a personalised plan. "PHA's track record in supporting companies and individuals as they grow makes them an ideal partner for us," PoochPlay head of marketing Talia Flintoff said. "Their approach to our brief was extremely well informed, creative and sets the tone for a very interesting campaign. We very much look forward to working with the team."
ResponseSource acquired by software company Vuelio
Stakeholder engagement software company Vuelio has acquired journalist request and media database provider ResponseSource for a cash-and-shares consideration of £5.5m. Vuelio clients now have the option to access a powerful means of media engagement thanks to the ResponseSource Journalist Enquiry Service, which allows journalists to directly request information from PR professionals. Journalists and influencers using the service will be able to access a wider range of leads through the Vuelio client base – a source of blue-chip businesses and sector-leading organisations. "Vuelio and ResponseSource have a lot in common," said Joanna Arnold, the CEO of Vuelio's parent company Access Intelligence. They are both SaaS businesses providing great communications intelligence to PR, marketing and journalism professionals. But, at the same time, they are extremely complementary and ResponseSource will from day one add significantly to the portfolio while accelerating our combined product development, particularly in journalist services."
More news in brief: Ogilvy France's new PR head, CommsCo expands, wins for Riot, Milk & Honey, Instinctif and Wild West

LGcomms announces new leadership team
LGcomms, the national body made up of an association of authorities that works to raise the standard of communications in local government, has announced its new leadership team, following the adoption of a new constitution at its executive committee meeting. The new constitution turns LGcomms into a company limited by guarantee, without share capital. It also creates a new leadership body, of which Simon Jones is chair. PRCA director general Francis Ingham will be executive director. Other committee officials include vice chair Emma Rodgers, national secretary Andy Allsopp and treasurer Ben Knowles. The change follows the decision to enter into a management contract with the PRCA and the Local Government Association.
Milk & Honey recruits client director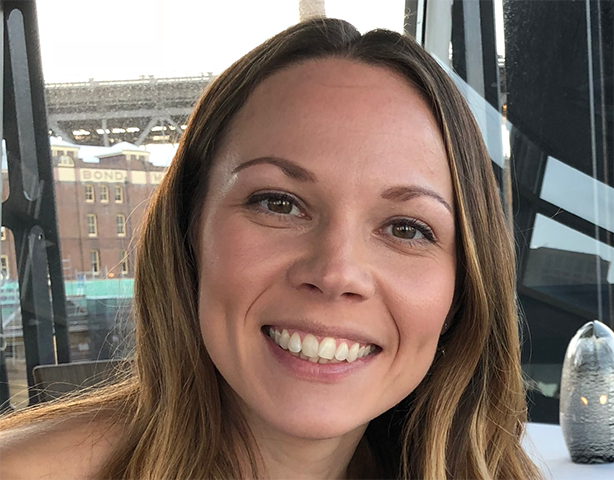 Milk & Honey PR has appointed Caroline Addy (above) as a client director in its consumer technology division. Addy, who is returning to London from Australia, where she worked at Thrive and Zing, will report to managing partner Kirsty Leighton and take over the leadership of recent consumer tech wins. "I'm passionate about building and working alongside a creative team and having the opportunity to grow and impact on the direction of a relatively new business is an exciting challenge," Addy explained. "What really attracted me to Milk & Honey is that it's wholly people focused and I'm looking forward to being a part of it as it continues to grow from strength to strength."
Britvic business chooses Splendid Comms
Britvic-backed incubator WiseHead Productions has appointed Splendid Communications as its consumer PR agency and Leagas Delaney as its lead creative agency. The appointments have been made following a competitive pitch led by Britvic with support from agency intelligence provider Creativebrief. WiseHead Productions, with a portfolio of premium mixers and zero-proof drinks, was set up by Britvic to create drinks for adults and has developed brands including London Essence Company, Thomas & Evans and Monte Rosso. Britvic global category and capability director Jonathan Gatward said: "We were impressed with both Leagas Delaney and Splendid's understanding of our business' goals, as well as their creative and integrated strategic approach. I am confident in their ability to deliver exceptional results for the WiseHead Productions brands."
Brandman wins Nikki Beach Barbados account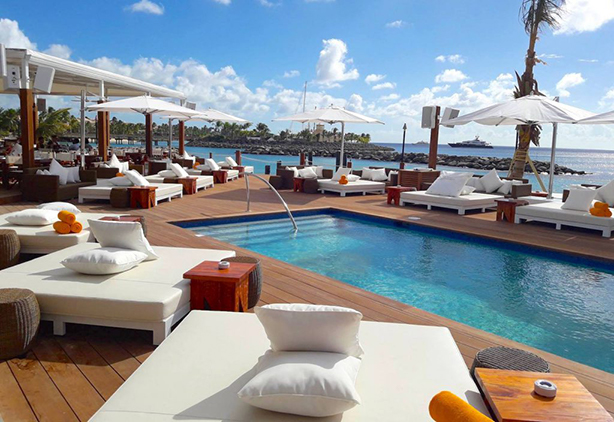 The Brandman Agency has added Nikki Beach Barbados (above) to its worldwide travel and lifestyle portfolio. Nikki Beach offers music, dining, entertainment, fashion, film and art. It is one of two properties in the Caribbean region from global luxury lifestyle and hospitality brand, Nikki Beach Worldwide. The Brandman Agency's London-based and New York-based teams will jointly handle the global strategy and targeted media relations for the site. The remit includes driving the visibility for the season's reopening on 14 October. "Nikki Beach is an iconic brand and we're thrilled to welcome the Barbados property to our client roster," said Sian Parry, managing director of The Brandman Agency's London office.
Po-Zu shoes teams up with Ignition for Star Wars project
Ethically responsible UK shoe brand Po-Zu has appointed Ignition Search to manage its paid media strategy and support its further expansion into the global and US footwear market. The campaign will use Google and Facebook to help grow the brand's presence online and promote its ethically sourced footwear ranges. Po-Zu has also teamed up with South Yorkshire digital marketing agency on its latest project, a collaboration with Star Wars on a co-branded collection. Po-Zu's venture into the Star Wars universe sees the shoe brand offering a range of footwear inspired by the films' lead characters. Boots modelled on those worn by Rey, Finn and Poe are available, alongside footwear made in the style of classic stormtrooper armour and sneakers inspired by details from the films.
Aduro scoops ice cream brand Yorica!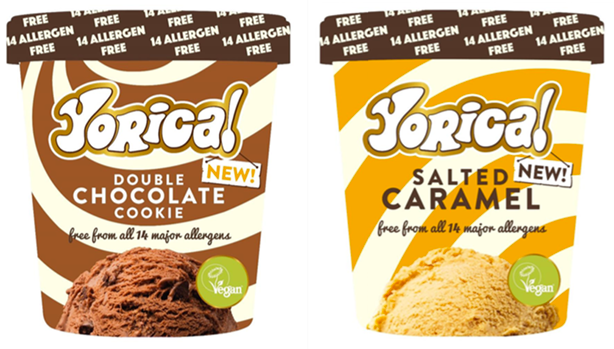 Aduro has been hired to support the retail launch of Yorica! (above), a '14 allergen-free' ice cream. The ice cream has served at its Wardour Street store and will now launch its first retail product on Ocado in September with support from Aduro on its comms strategy surrounding the launch. Aduro will also run a press office, which will include influencer outreach, media sampling, as well as focused engagement with specialist allergy and 'free-from' industry bodies to ensure the brand engages with its core audience. Yorica! Group group managing director Simon Foster said: "Aduro impressed us at pitch level with their strategic approach and knowledge of our audience. Our challenge is to take a specialist product to a mainstream audience while keeping up the strong relationship we've built with specialist bodies and specialist media, Aduro have shown us an approach to support our listing in Ocado that we hope will grow the brand and help us to confirm more major nationals later in the year."