Ogilvy France appoints head of PR and Influence
Ogilvy France has appointed Pierre-Hubert Meilhac as MD of PR and Influence, joining the agency's executive committee. Meilhac was previously managing director at Golin France and fills the vacancy left by Eric Maillard, who is taking a sabbatical. Ogilvy France president Natalie Rastoin said: "I am pleased to welcome Pierre-Hubert, whose background and experience is focused on integration, creativity and growth; in perfect harmony with Ogilvy's evolution."
CommsCo picks up tech client, expands into North America
Enterprise software company Unbabel has appointed CommsCo to drive the brand's profile across Europe and North America. Headquartered in Lisbon, Unbabel harnesses machine learning to remove language barriers between companies and their customers. Its clients include Booking.com, Skyscanner, easyJet and TomTom. The business has offices in San Francisco, New York and London, and has secured $23m in funding for its AI-powered platform earlier this year. CommsCo has also formalised its expansion into North America with the company's director Jennifer Reid relocating to the West Coast. The former tech journalist, who moved into B2B tech marketing and PR 15 years ago, will be based in Vancouver, Canada and will oversee the agency's operations in the US and Canada.
Riot at the Royal Institution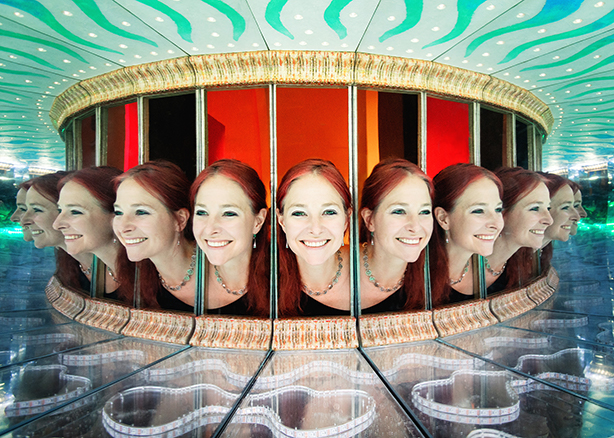 Professor Alice Roberts is delivering this year's Royal Institution Christmas lecture.
Riot Communications has won a three-way pitch to promote the Royal Institution's annual Christmas Lectures. With the exception of a pause during WWII, the Christmas Lectures have run continuously since 1825 and have featured famous scientists, including Nobel Prize winners William and Lawrence Bragg, Sir David Attenborough, Carl Sagan and Dame Nancy Rothwell. This year's lecturer is professor Alice Roberts, a broadcaster and professor of public engagement in science at the University of Birmingham. Robert Davies, head of marketing and communications at the Royal Institution, said: "The Christmas Lectures aren't just about inspiring a love of science, but rather they're about a critical examination of its place in our lives. In identity, we've chosen a topical subject that will resonate with everyone, and Alice will be asking some challenging questions about what identity means in today's world and what genetic advances in particular might mean for our future. We were really impressed with the way Riot's pitch went straight to the heart of what we want to achieve through the Christmas Lectures."
More news in brief: Onions joins WPR, FHF aces Tie Break Tens pitch, account wins for Dynamo, White Tiger, MacComms

Milk & Honey appointed by markettiers4DC
Broadcast specialist agency markettiers4DC has called upon Milk & Honey to build the brand's position as a leader in the broadcast specialist space. Markettiers4DC helps brands execute national and local TV and radio campaigns. The agency provides strategic advice and implementation on the power of broadcast to deliver communication solutions externally, internally and across the globe.
Wild West wins rCUP producer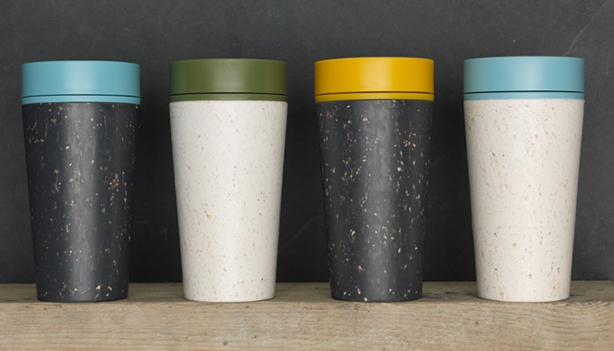 rCUP is the world's first reusable coffee cup made from recycled paper cups
PR and social media agency Wild West has been appointed by Perranporth-based company ashortwalk, designers of the rCUP – the world's first reusable coffee cup made from recycled paper cups. Ashortwalk creates products made from waste materials and its founder Dan Dicker is an inventor and former designer at Dyson. The rCUP is completely leakproof, 100% recyclable and has a lifespan of approximately 10 years. Wild West will be working alongside the company to build the brand story, positioning rCUP as an innovative and sustainable lifestyle choice.
Netwealth appoints Instinctif Partners
Netwealth, the hybrid discretionary wealth manager, has appointed Instinctif Partners as its retained corporate PR adviser, following a competitive pitch. Instinctif will work with the firm to raise its profile across national, consumer and specialist financial media, as well as on an ambitious growth strategy. Founded in 2015 by former Goldman Sachs partner Charlotte Ransom and former JP Morgan MD Tom Salter, Netwealth has been built on the belief that the wealth management industry should be more transparent, more efficient and deliver better client value.
We Are Social grows UK management team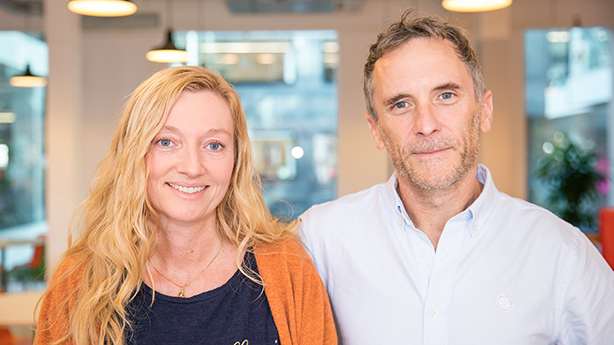 Global socially led creative agency We Are Social has promoted Lill Skjerdal and Garrett Dearey (above) to the newly created roles of head of delivery and head of partnerships, respectively. Skjerdal was formerly head of production and has been at the agency for four years. In her new role, she will manage a team of 17 across We Are Social's production and resource departments, as well as taking on more involvement in its production house. She will be responsible for improving effectiveness across the business, evolving existing planning and resource processes. She will work with all the agency's client teams and will continue to report into managing partner Lucy Doubleday. Dearey, previously client partner, will be focused on growing the agency's client base, as well as overseeing its marketing, communications and new business teams. He will report to UK chief executive Jim Coleman as part of the agency's senior management team.
Sportsbeat launches sister brand for news and entertainment
Sports content and syndication agency Sportsbeat has launched a sister brand, Storybeat, to handle an expansion of its services into the news and entertainment sectors. The two brands are now part of Beat Media Group, which also owns national news agency Kennedy News & Media and the UK's top-rated NCTJ journalism school, News Associates. Storybeat provides a full range of services, from strategy to content creation and syndication across print, digital and social media for a wide range of clients like the Kennel Club & Crufts, TSB and Jaguar Land Rover. It also works across the entertainment portfolio for leading energy provider SSE, which includes two of the UK's best known entertainment venues: SSE Arena, Wembley and the SSE Hydro in Glasgow. Beat Media Group managing director James Parsons said: "The launch of Storybeat and establishment of the Beat Media Group is an exciting new chapter in the evolution of the company. Sportsbeat has grown to be one of the most respected names in sports content provision and increasingly our clients wanted us to provide the same range of services in news and entertainment, which is just what we have done with the launch of Storybeat."