Most PR chiefs believe the company will suffer significant brand damage, with one wondering if it will cost Pret boss Clive Schlee his job, while some executives have praised Pret's messaging and commitment to positive change.
Yesterday, Pret agreed to full ingredient labelling on all of its freshly-made products more than two years after 15-year-old Ednan-Laperouse (pictured) died from an allergic reaction to one of its baguettes.
In a statement, Pret boss Clive Schlee said the sandwich chain will begin "trialling full ingredient labelling, including allergens, on product packaging from next month. This will be rolled out to all UK shops as quickly as possible."
The statement added: "I said we would learn from this tragedy and ensure meaningful change".
I promised @Pret would make meaningful changes to inform and protect customers with allergies. Here's what we are going to do https://t.co/qjQPg5URlO pic.twitter.com/7qPmVtKLLl

— Clive Schlee (@Cliveschlee) October 3, 2018
Freshly made Pret products do not have allergen advice on packaging because it is not a legal requirement for stores to fully label food produced on-site. The laws, which Pret admitted are inadequate, are designed to provide cover for local sandwich shops and cafes where allergen labelling would be onerous and unrealistic. However, they equally apply to huge retail chains like Pret a Manger.
During an inquest into to Ednan-Laperouse's death, acting senior coroner Séan Cummings said it was strange that a store which pushed out 218 million food products a year would be bound by the same rules as the local sandwich shop.
In August, Schlee sent a handwritten letter to Ednan-Laperouse family, which parents Nadim and Tanya Ednan-Laperouse said was "too little, too late".
The couple said: "Pret markets itself as selling natural products you can trust, but it was a wolf in sheep's clothing. If there had been just one written warning for her to see, she never would have bought the baguette. The vigilance we had learnt to live our lives by was gone in a second. It was heartbreaking."
Nadim and Tanya Ednan-Laperouse said Pret's response is too little, too late and are calling for changes to the UK's labelling laws.
PR and communications executives largely agree with Ednan-Laperouse family's scathing assessment of Pret's slow response.
'Will Schlee have a job next week?'
MWWPR UK managing director Rebecca Blinston-Jones said that Pret should have been "much quicker out of the gates" to respond to the crisis.
"That food labelling decision should have been made much quicker, even if there are supply chain issues. And the changes they've announced need to be immediate, not 'imminent'," she said.
"I'm a Pret customer, I go there every day, but it doesn't feel like they are taking the issue very seriously in store, let alone from a comms point of view. There's a lot of customers, myself included, that will get their extra hot white Americano from somewhere else because I feel like they haven't behaved in a way I would expect."
Blinston-Jones said sitting on the food labelling crisis for a couple of years since the tragedy occurred has allowed the media the time and oxygen to reveal damaging details about Pret's business, such as other cases of allergic reactions, how much boss Schlee earns and the fact that not all of its fresh food is prepared on site, which goes against Pret's 'freshly prepared on-site' mantra.
"I would not be surprised if Schlee has to stand down, which would be a shame, but he hasn't handled it well from the get-go," she added.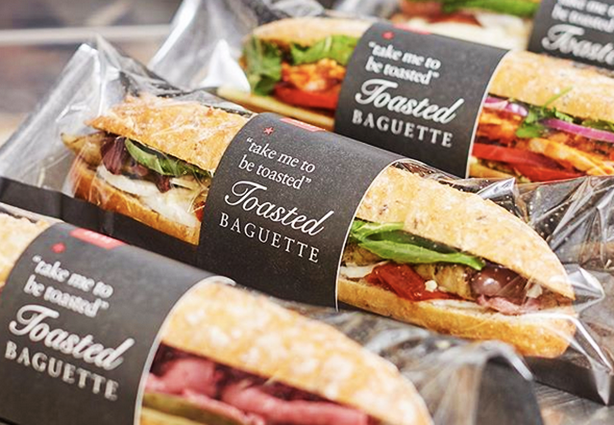 Pret's artichoke and mozarella baguette caused a deadly alergic reaction in Natasha Ednan-Laperouse.
Inaction betrays Pret's values
WE Communications MD Ruth Allchurch agrees it is "frankly inadequate" that Pret's CEO waited for two years to send the family a condolence letter just week's before a coroner's inquest into the death.
"In any crisis such as this, a brand should respond immediately and be across all channels. The media are online, so a statement should go up within the first 10-30 minutes from the CEO," Allchurch told PRWeek.
Allchurch said that just because Pret wasn't legally obliged to display allergen information on its fresh food packaging, "a company with such strong values should go above and beyond to provide sufficient information to their customers regardless".
"It wasn't like they hadn't had the warning signs – Pret had six cases [of customers suffering allergic reactions] in the previous year and still did nothing," she added.
MHP Communications deputy CEO Nick Barron said adequate food labelling should have been an issue higher up the company's corporate agenda for years prior to Ednan-Laperouse's death.
"Companies have to speed up decision-making processes," he told PRWeek. "This is not just about managing a news cycle; times of stress are when a company's values are tested and exposed to public scrutiny.
"If corporate values have any meaning, they should provide a clear roadmap about how a company responds to an issue. Swift action is the best way to show that your values make a difference."
The counter view: 'Schlee gets it'
Not all communications executives felt Pret's approach was wrong, even if it was a bit too slow.
Responding specifically about Pret's food labelling announcement yesterday, Fleet Street managing director Mark Stretton said: "Clive Schlee's response this week, with an unequivocal commitment to meaningful and positive change, demonstrates leadership and integrity. In delivering the message 'nothing is more important to Pret right now', Schlee demonstrates that he 'gets it', that this issue won't be shelved, and he understands the imperative to urgently start the long journey to rebuild trust."
Stretton said that although Pret's announcement has come too late for the Ednan-Laperouse family, the issue highlighted a gap in food safety laws and Pret's comms "outline a clear plan of action for customers, and a pledge to work with the wider industry and government to strengthen legislation".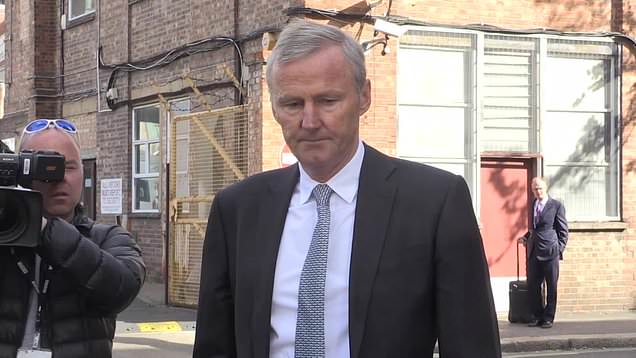 Apologising on a street corner instead of in a corporate environment provided a more 'human face'.
FleishmanHillard UK head of crisis and issues Judith Moore told PRWeek that filming CEO Schlee's apology on the street, albeit unusual for the boss of a £1.5bn company, was the right thing to do because "having an interview in the safety of an office setting would have just reinforced the stereotype of a corporate detached from reality".
Moore said it was important for Pret to demonstrate decisive action, and their promise to provide full ingredient labelling had delivered on this.
However, she added: "One can't help wondering whether the announcement would have had more impact if these changes were announced, and more importantly implemented, way before the inquest verdict.
"The danger is that consumers could be left wondering whether this announcement would have ever seen the light of day if the inquest verdict had gone a different way."
'Repeatedly failing customers'
Allowing the issue to fester in the media has surfaced further cases of allergic reactions to Pret sandwiches and Moore believes this could "reinforce a sense of a brand which has repeatedly failed its customers".
It is this last point that Palm PR & Digital founding director Liam Keogh believes Pret could have controlled better with a more proactive approach.
"A truly successful crisis communications strategy pre-empts issues before they become headline news," he said. "A more proactive strategy may have averted this tragedy and prevented the serious reputation damage likely to have been caused to the Pret brand."
That said, Keogh thinks it is unfair to judge Pret too harshly, warning that crisis communications is often the hardest PR discipline to get right.
"When the incident is as serious as this, quiet caution can sometimes be the best approach," he explained. "Speak too soon before the facts have been established, or before you have something genuinely worthwhile to contribute, and the issue can be inflamed."
Keogh points out there is growing scrutiny on the food-and-drink industry, with Prime Minister Theresa May calling for an urgent review into food packaging laws in the wake of this tragedy.
Most of the communications experts PRWeek approached agree that it is because of this extra layer of scrutiny and the speed at which information and community reaction is disseminated on social media, that swift and decisive action is required for corporations caught up in a crisis.
Pret a Manger's corporate messaging and promise to move towards full labelling is welcome but their lack of speed in handling a two year-old crisis and waiting for a coroner's inquest can be perceived as cynical, reactive and apathetic towards the health and safety of its customers.
And that can be incredibly damaging to a brand that prides itself on healthy, high-street fast food.